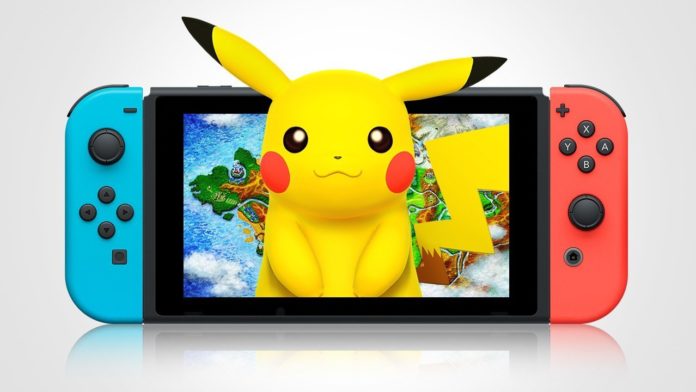 Take a deep breath Trainers, this is a wild post. Serebii.net, the largest and the oldest Pokemon franchise fan site on the internet, shared that Oha Suta, a famous Japanese morning variety show, will share "shocking" Pokemon news and a story about something new on May 31st 2018 (7:05 AM JST). However after the news started to circulate, TV Tokyo's website for Oha Suta's episode for Thursday has removed the description for the "shocking" information and the new story and has replaced it with "Full on Pokemon Information" perhaps for more clarification on what exactly is entailed.
This is not a "leak", nor a "rumor", the announcement is very much real and available on TV Tokyo's website, however, the original announcement was edited to be sound less sensationalist.
Although we were initially skeptical about the announcement, after consulting a few Pokemon franchise veterans and a few fellow gaming journalists, we are inclined to believe that this announcement will reference Pokemon GO in a number of ways.
But, before we proceed into that, here's what Serebii shared on the matter:
Serebii Update: Japanese Variety Show, Oha Suta, to share "shocking" Pokémon news on May 31st 2018, which is listed as "a moment a new history is born" https://t.co/gDbXkHSvkT

— Serebii.net (@SerebiiNet) May 29, 2018
Serebii Update: TV Tokyo's website for Oha Suta's episode on Thursday has removed the description of "Shocking Pokémon news which starts a new story" and has replaced it with "Full of Pokémon Information" https://t.co/gDbXkHSvkT

— Serebii.net (@SerebiiNet) May 29, 2018
The announcement takes place on the following dates and times:
May 30th, 3:05 PM PTD
May 30th, 10:05 PM UTC
May 31st, 8:05 PM AEST
Our expectations for the announcement
Our expectations mostly follow what was already mentioned in our article on the previous Pokemon Switch leak. Be aware that these are expectations, not fact, and they are not confirmed by Niantic, TPCI or anyone official.
With that being said, here's what we expect:
Pokémon Go integration is expected, with trainers having the ability to unlock cross-platform achievements. We have no information on trading.

Catching Pokémon in the main series will work like it does in Go, featuring a similar touch powered Pokeball throwing experience

A new accessory, replacing GO+ and working with both smartphones and the Nintendo Switch
PTC will be required in order for GO / Switch integration to operate
Oha Suta is a show for kids, and it's surprising to see that something this big could be announced there, but let's see what happens tomorrow (it's tomorrow in our time zone).