Today a 35 minutes long Pokémon Presents Livestream occurred on the official Pokémon YouTube channels. With much speculation about announcements for new games, the DLC for Scarlet and Violet, and more, here is what we actually learnt in this Pokémon Presents!
Paldea region comes to Pokémon GO this September!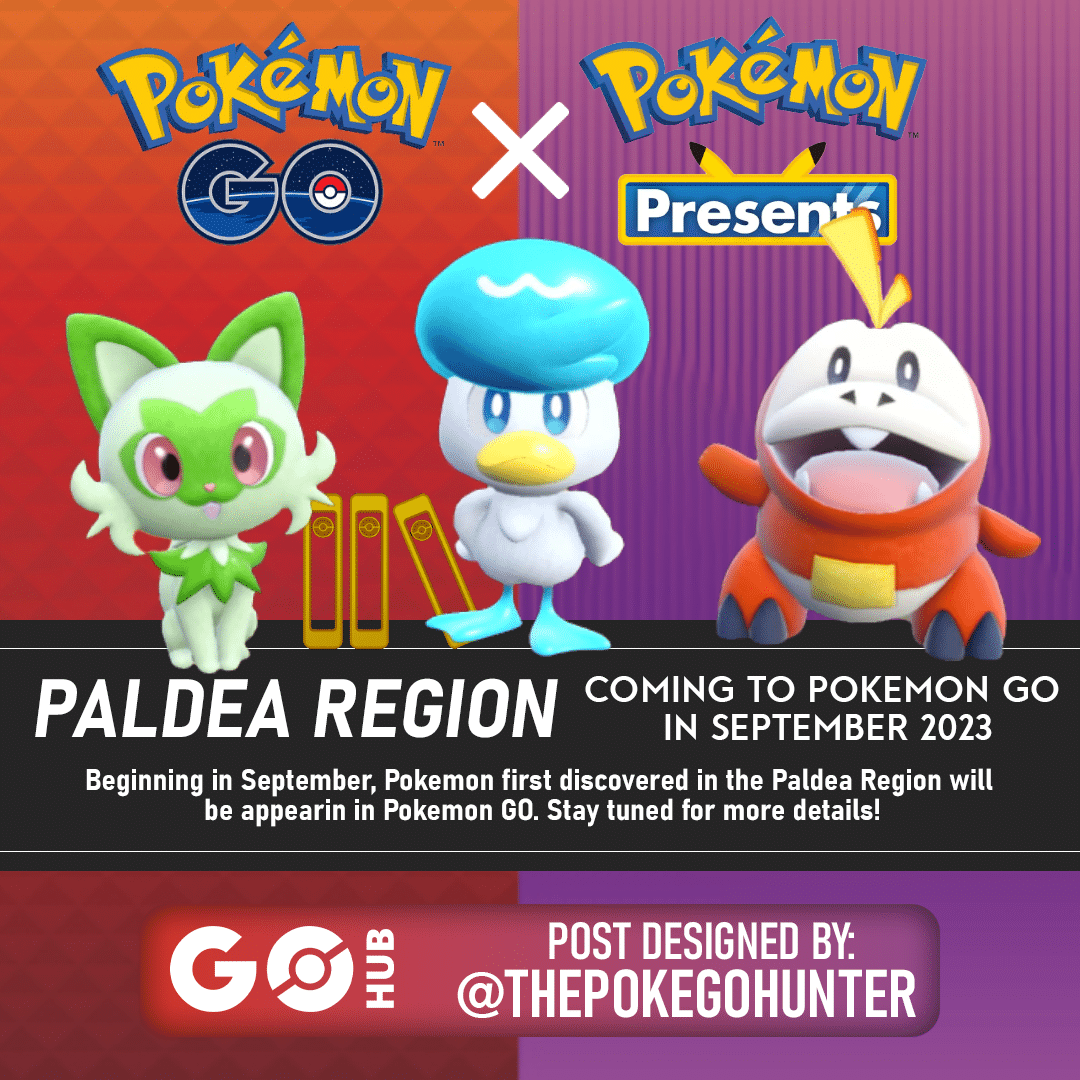 Beginning in September, Pokémon from the Paldean region will debut in Pokémon GO! Sprigatito, Fuecoco and Quaxley, the Paldean Starter Pokémon, were teased in the new trailer. Who do you hope to see first from the Paldea region? #TeamLechonk
Sadly GO didn't get too much of a mention outside of the Paldea teaser, though the upcoming GO Fest events were mentioned, and during the Paldea trailer shoes and trainers were highlighted, probably as a teaser for Routes.
🍃🐾
🔥🎤
🌊💃

Coming September 2023. pic.twitter.com/zJOGXYHkDD

— Pokémon GO (@PokemonGoApp) August 8, 2023
---
Pokémon Scarlet & Violet DLC and New Pokémon announced
DLC Release Date
We finally have a date for the release of the previously announced DLC for Scarlet and Violet.
The Teal Mask will release on September 13, 2023.
The Indigo Disk will release in winter.
They bring with them 230 Pokémon not seen yet in Scarlet and Violet, new areas, new friends, and more. Explore the world of Kitakami and learn about the area via various mini games and adventures. A new Roto-Stick will help you take better photos!
In the Indigo Disk you will battle the BB League, with their own Elite Four, as an exchange student at the Blueberry Academy.
New Pokémon
Teasers for multiple new Pokémon were included in the trailers for both The Teal Mask and The Indigo Disk!
Dipplin, a candy apple inspired Pokémon, and new evolution for Applin, was shared in battle. They will debut in The Teal Mask DLC. It is a Grass and Dragon type.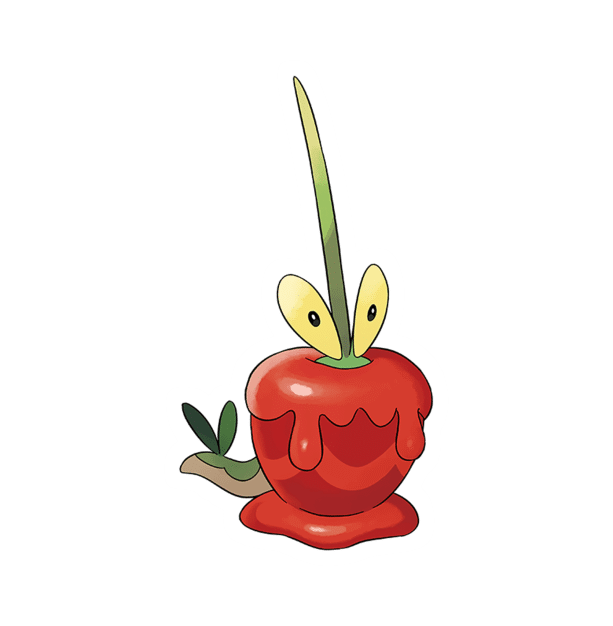 In the Indigo Disk we see three new Pokémon:
Meet Archaludon, a new evolution for Duraludon. It is a Steel and Dragon type.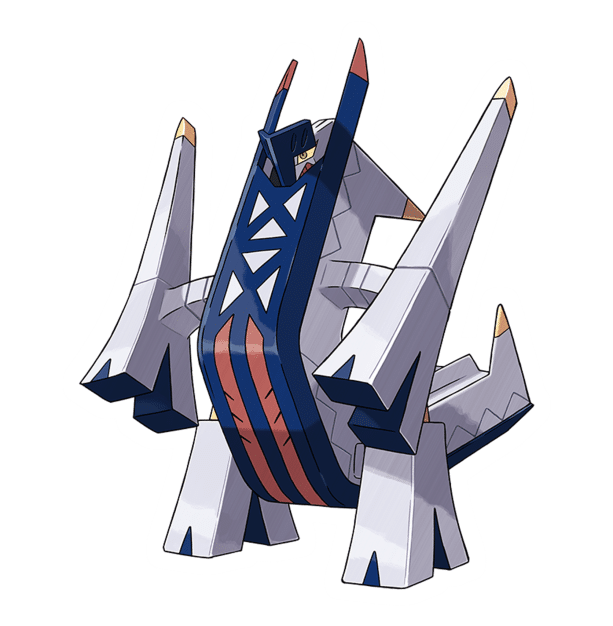 We also see two other Paradox Pokémon. Could this be a future Paradox form of Cobalion? They are Tetsunokashira in Japanese, and Iron Crown in English.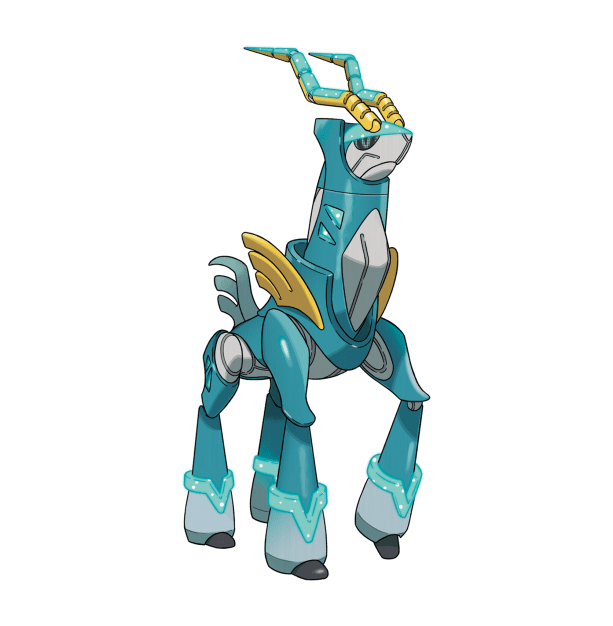 This giraffe-esque Pokémon has clear hints to Raikou, perhaps a Past Paradox Raikou? Takeruraiko is their Japanese name, and Raging Bolt is their English name.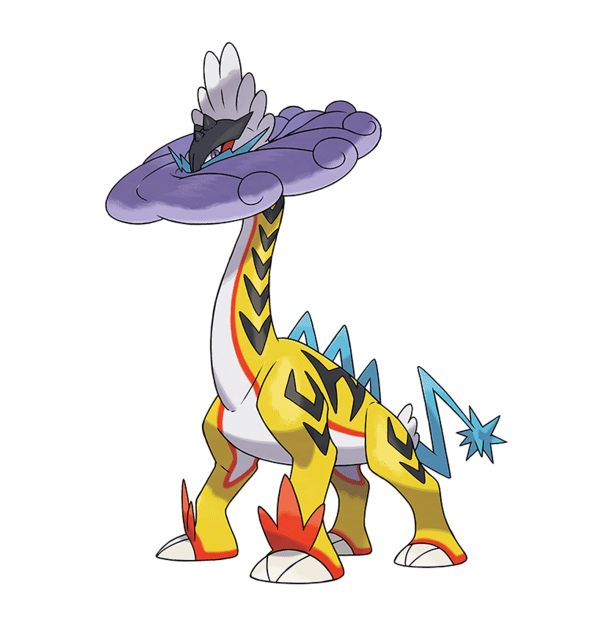 Get Mew and Mewtwo!
A special event called 'Get Mew and Mewtwo' will be starting, with Mewtwo appearing in special Tera Raid Battle events! Starting September 1, to September 17, 2023, it will have the Mightiest Mark.
Before Mewtwo debuts, waves of Tera Raid battles will help you prep your team to defeat Mewtwo. Wave One will occur August 9 to August 12, 2023, and Wave Two will occur August 18, to August 31, 2023.
Mew Mystery Gift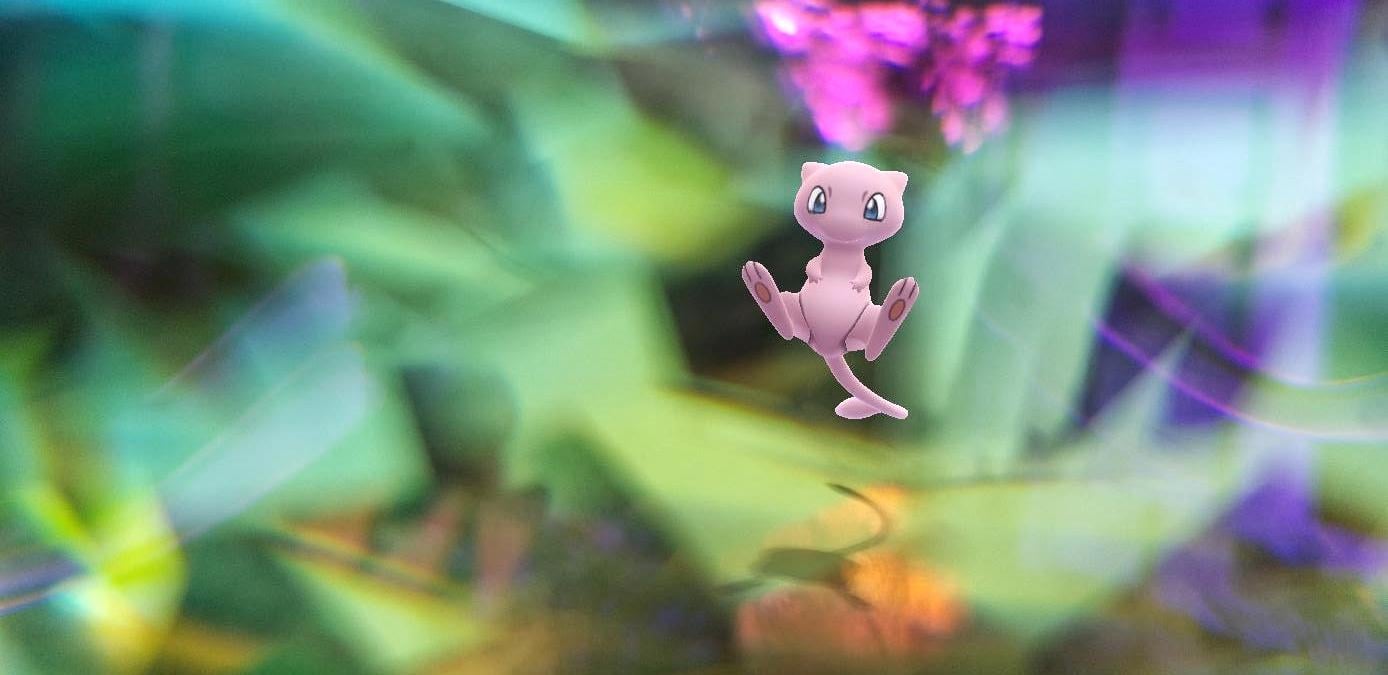 A new Mystery Gift code that gives a Mew was revealed for Pokémon Scarlet and Violet. It gives a Mew with a random Tera type that is a level 5. Use the code to below obtain this Mew!
GETYOURMEW
Scarlet and Violet update version 1.3.2 added a message: "Mew is going to go all out against this formidable opponent!". This is used when a Mew enters a 7-Star Mewtwo raid, and gives Mew a 50% HP boost and 20% stat boost to all 5 other stats.
---
Animated Series
Pokémon Path to the Peak
A brand new cartoon based on the TCG 'Pokemon Path to the Peak' was announced, and a sneaky first look was shared. It follows a young girl who moves schools and joins their Pokémon Club. Episode 1 will air during Worlds, with it airing globally on August 11th.
Pokémon: Paldean Winds
A new animated original set in the Paldean region will debut September 6th as a web exclusive on YouTube.
Detective Pikachu Returns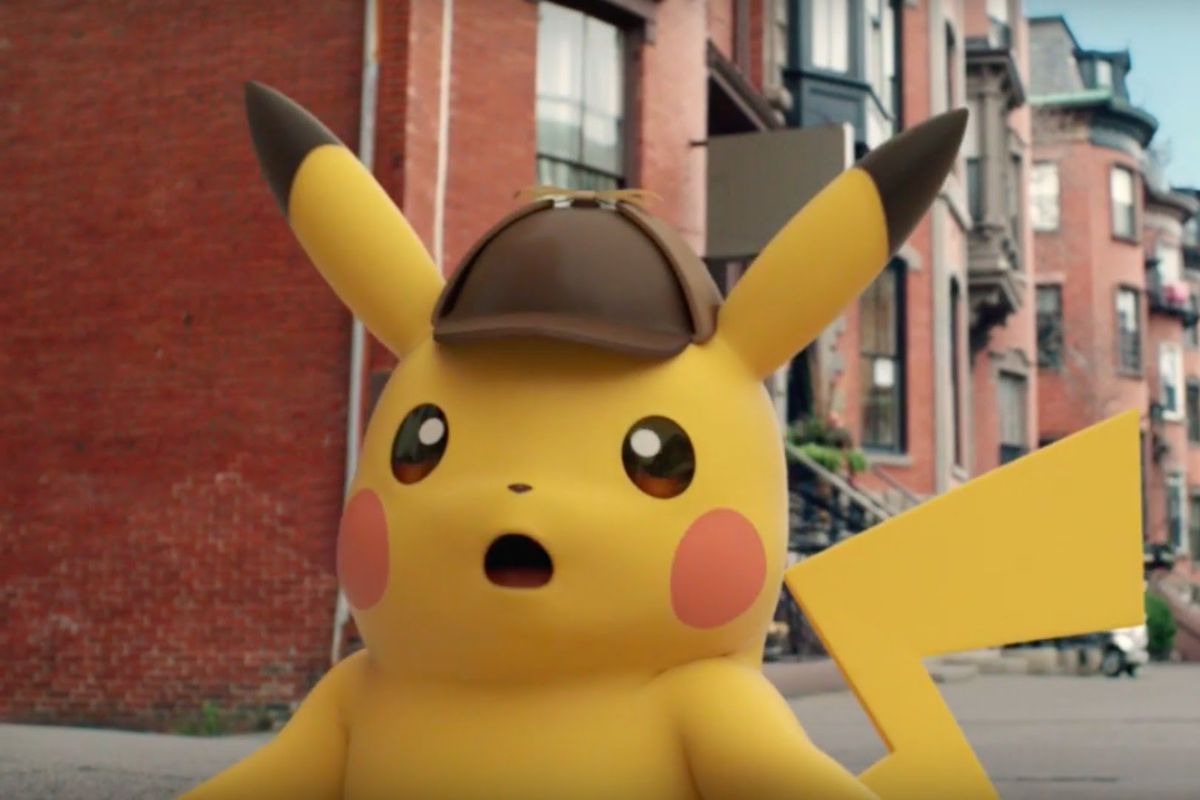 A trailer was shared for the new Detective Pikachu Returns game for the Nintendo Switch. You play as Detective Pikachu, working alongside human Tim Goodman to solve cases, with Tim being able to understand what Detective Pikachu says. You investigate crime scenes together, talking to both humans and Pokémon, with other Pokémon often helping you along the way, like Growlithe and Darmanitan.
It is available to preorder now, and will release Friday October 6, 2023.
Pokémon Unite
A new type of battle, Panic Parade, was announced, alongside the legendary Pokémon Mewtwo. Mega Mewtwo X and Y were also teased with the World Championship Series.
2NDANNIVERSARY
Using the code above will give special limited codes for Mewtwo, and more!
Pokémon Masters EX
The first Paldean region trainer will be added to EX! Nemona and Pawmot will be added to Pokémon Masters EX as a new Sprint Role Sync Pair, starting today. They are an Electric type Sync pair known for their speed. There is also a special event called 'Let's have a Fruitful Battle', with missions for Nemona. They will be available from 8:00pm UTC on August 8th, 2023.
Starting August 16th, a new field role with Victor and Spectrier will also debut!
The four year anniversary looks to be a big year for EX, with plenty more to come.
---
Mobile Game Updates
Pokémon Cafe ReMix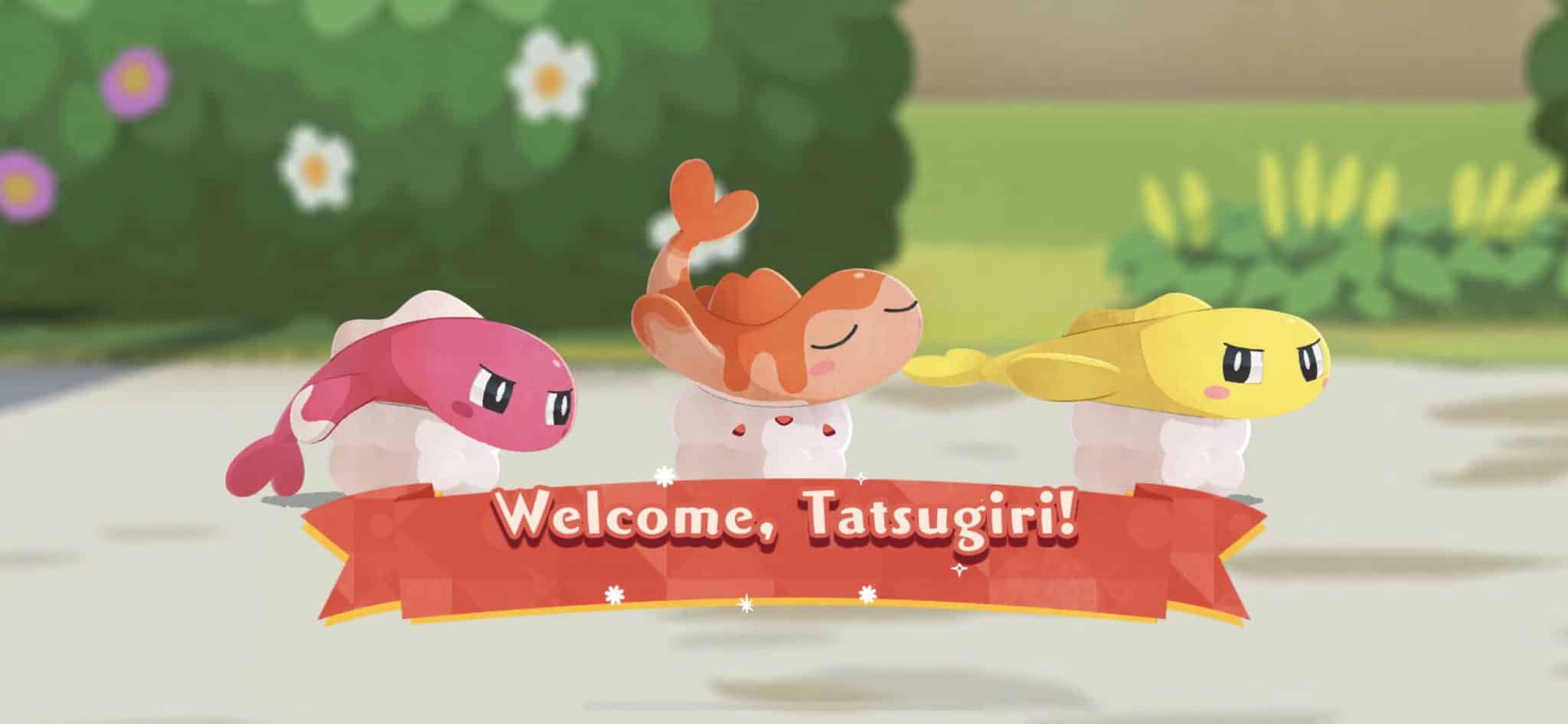 Tatsugiri is now available in Curly, Droopy and Stretchy forms in Pokémon Cafe ReMix, and they can join your staff. To celebrate there is also a special Summertime Jigglypuff also available until August 16th, 2023. Sprigratito, Fuecoco and Quaxley are also available in limited deliveries until August 30th, 2023.
Pokémon Sleep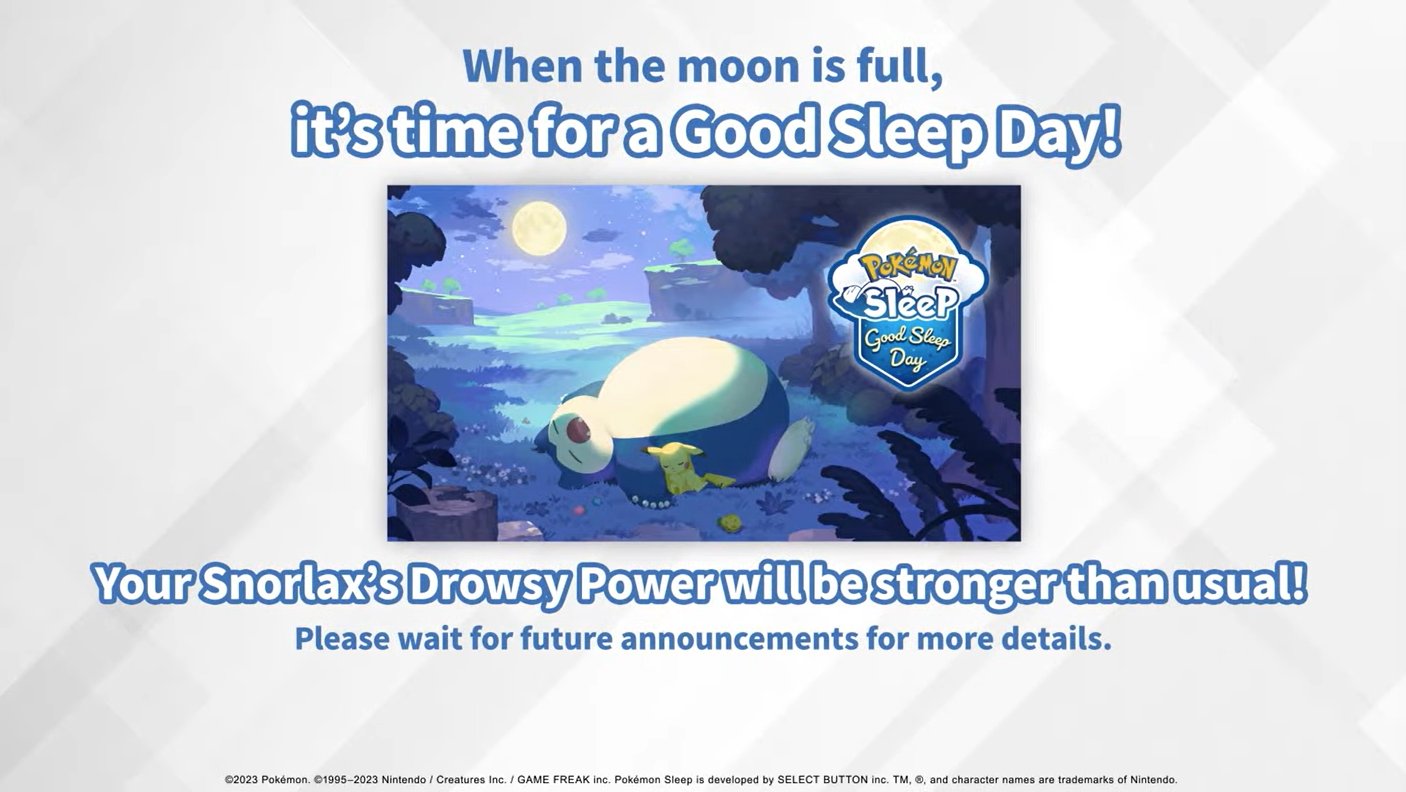 When the moon is full, Snorlax's drowsy power will be even stronger than usual! This will be part of a 'Good Day Sleep' event coming soon.
---
Game Ports
Both of the below games will be available shortly after the Pokémon Presents ends, for download on your Nintendo Switch.
Pokémon TCG Game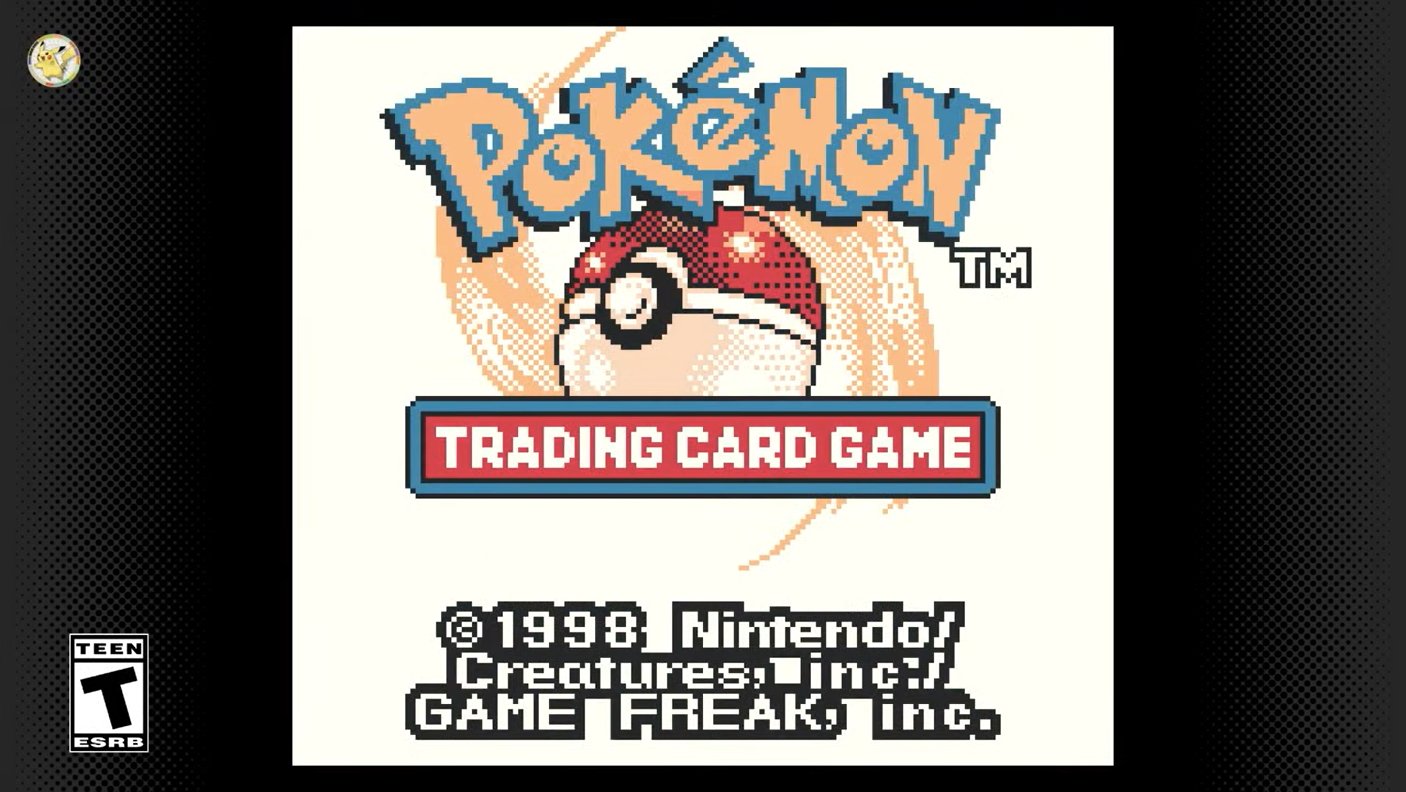 The Pokémon TCG Game, originally available on Nintendo Gameboy Color, will be coming to the Nintendo Switch.
Pokémon Stadium 2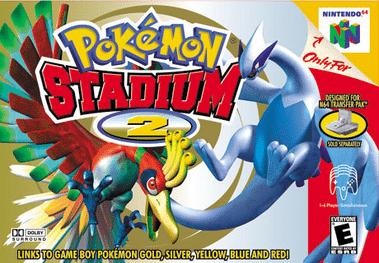 Pokémon Stadium 2, originally on the Nintendo 64, will be available on Nintendo Switch.