Pokémon Sleep has announced a brand new event for Halloween, as well as the ability to link your account with various other accounts. Let's get into the news!
Halloween Event
A new event has been announced for Pokémon Sleep, ready for the spookiest of seasons. A special Halloween themed event will run towards the end of October, with a focus on Ghost type Pokémon gathering during your daily sleep research, along with bonuses and more. We'll share more information about this event as soon as we can!
Currently, the only available Ghost types are Gastly, Haunter and Gengar, so there is a lot of potential for other new Ghost types to be added. While Sableye is in the game, Sleep does not have dual types, so it counts as a Dark type. The Sleep Pokedéx at present consists of only Kanto and Johto Pokémon, so it seems likely that Misdreavus could be next. Alolan Marowak also has a lot of potential as Cubone and Kanto Marowak are already in Sleep.
As a reminder, the Good Sleep event will also be a monthly occurring event. It takes place the day before, the day of, and the day after the full moon.
Account Linking
In a much needed quality of life update, account linking is now available for Pokémon Sleep. Be sure to link your account with another to help protect you from losing your account, and enabling you to easily swap your account over to a new phone.
1. From the home screen, tap Main Menu > Settings and More > Link Accounts
2. Select the service you'd like to link with
3. Follow the on-screen instructions to link
Or, if you instead select Issue a Transfer Code, please try the following after step 1 above.
2. Follow the on-screen instructions to issue the code
3. Tap Take Screenshot (optional)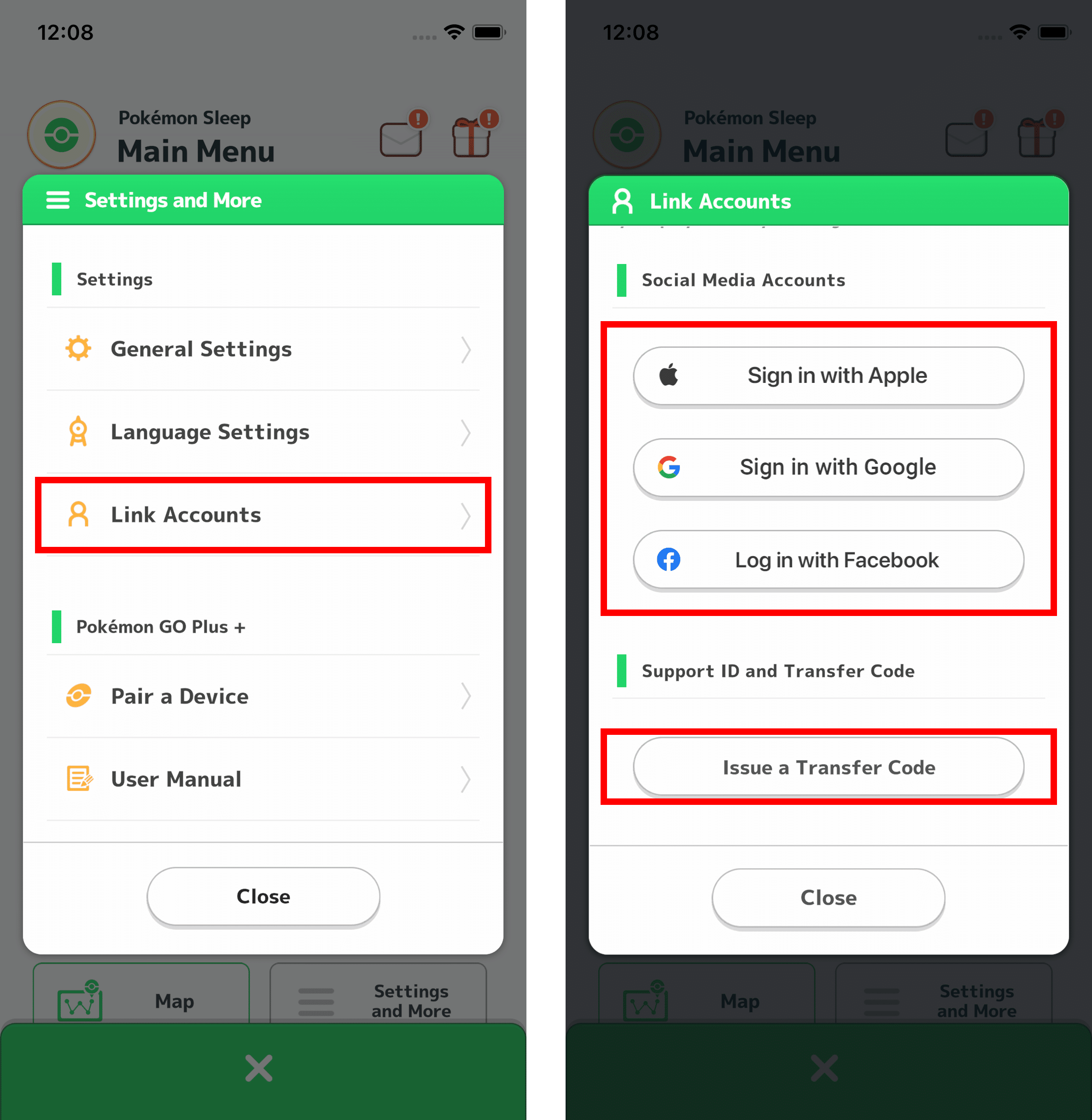 Other Pokémon Sleep Articles