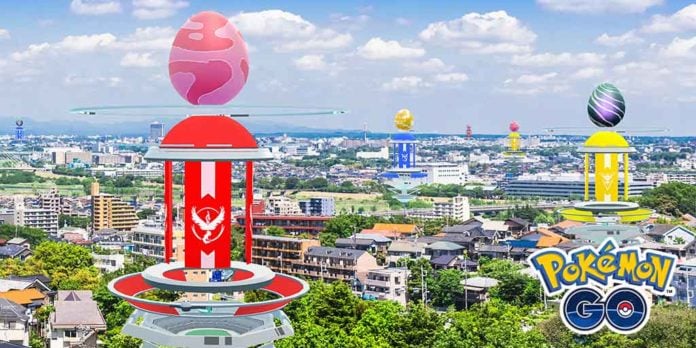 Four years after release, Pokémon GO's raids are getting a handful of updates this summer, starting with special achievements Trainers can unlock in raids, new medals, new visuals and quality-of-life updates.
Raid Achievements
Trainer Achievements are a new system that rewards players for skilfully participating in Raids, using specific Pokémon or winning Raid battles under specific conditions. Completing these achievements will reward a medal which can be progressed from Bronze to Silver and Gold levels.
The system is designed to be inclusive for all Trainer levels, with some achievements being targeted at the hardcore crowd, while others are targeted at specific Pokémon or ways of raiding.
For example, at the conclusion of a raid, Trainers who dealt the most damage or used a Mega-Evolved Pokémon will be showcased for being valuable participants in the battle.
Niantic shared a list of some Raid Achievements you will be able to collect:
Delivering the final attack
Dealing the most damage overall
Keeping a single Pokémon in battle for the longest time of all participants
Using the tallest Pokémon among all participants in battle
Joining the raid from furthest distance
Using a Mega-Evolved Pokémon during the battle
Changing your avatar's clothing or pose
Using the most Charged Attacks of all participants
The first time you earn a Trainer Achievement, you'll receive a medal that you can level up from bronze, to silver, and finally to gold. You can even download your Trainer Achievement Card featuring your avatar to share with your friends on social media and more.
In a recent data mine, PokéMiners have discovered visual assets for most of these achievements that will show up once the raid is over. We expect that your Avatar will be overlayed on top of these: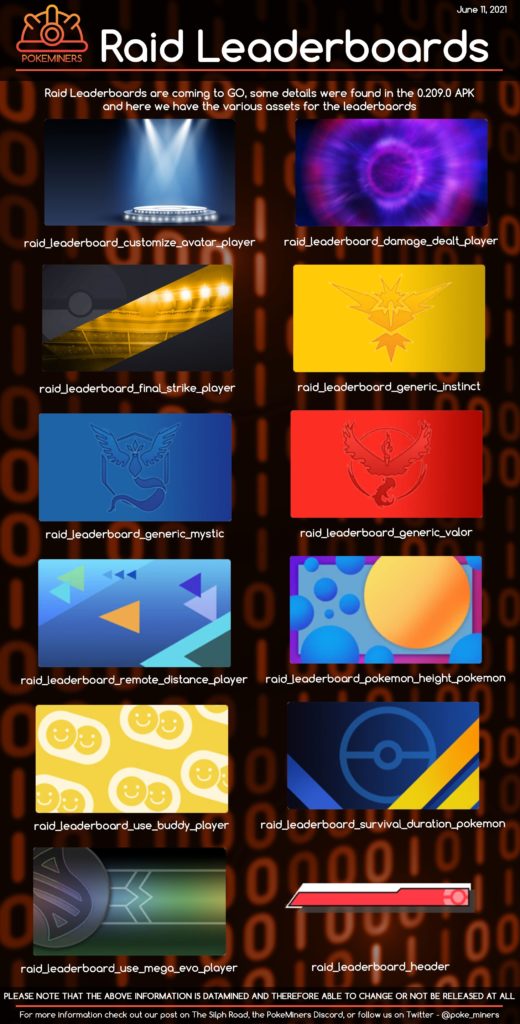 ---
Visual and quality-of-life updates
Art and UX updates are also coming to raids, and the way Raid Battles look will be getting a makeover ahead of the summer.
In addition to Trainer Achievements, aka Raid Achievements, Raids will be visually refreshed this summer. The stadium where Raid Battles take place will have a whole new look, and there will be other visual updates as well.
Once again, PokéMiners have already discovered these assets in an earlier APK teardown posted in June. The new Pokémon GO Raid stadium looks awesome: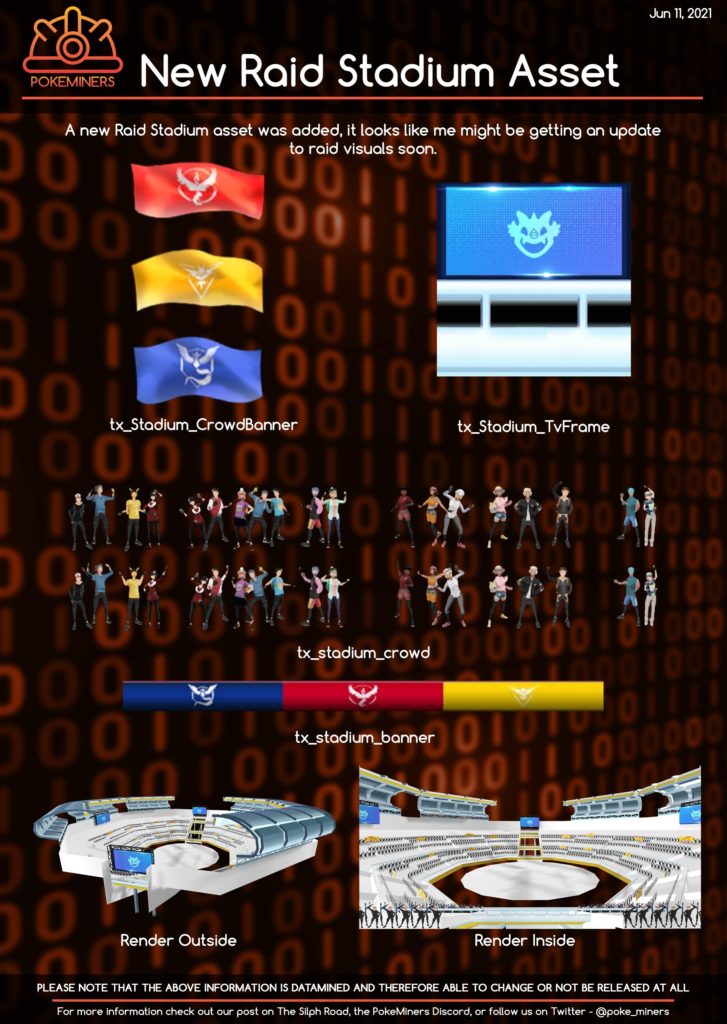 Niantic also mentioned that various quality-of-life updates will be implemented for Raids, but they shared no further info on the topic. We are not sure if these changes will be rolled out gradually or worldwide, and we hope it involves improvements for solo raids – maybe a ready check functionality finally?