Serebii just shared the following information on their website: "The Pokémon Company have confirmed the end date for Regigigas in EX Raids. With the first EX Raids for Regigigas starting on Tuesday next week, it is now confirmed that the EX Raids for Regigigas will run until January 7th 2020. At present we have no further details on what will replace it following that"
With this piece of information, we finally know when and how long Regigigas will be available in EX Raids. According to a tweet from Niantic Support, "Trainers who received an EX Raid Pass on November 9th PT will encounter Regigigas in their scheduled EX Raid! If you received an EX Raid Pass prior to that date, you will encounter Mewtwo.".
Combining these two sources gives us the following: Regigigas is available as an EX raid boss from November 18th /19th 2019 until January 7th 2020.
That makes a fairly shorter EX raid cycle, but at least we won't get bored. Head over to our Regigigas Raid Counters Guide and prepare yourself.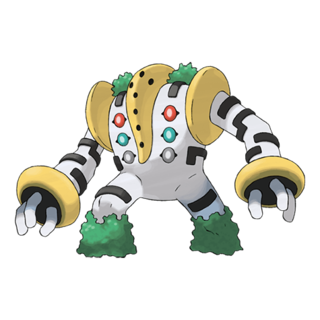 Regigigas