Pokémon GO Shadow Raids just went live in New Zealand, an hour earlier than they were supposed to go live, but alas, we have them. As Twitter wakes up and starts producing new information, we decided to catch the early bird and post everything we know at the moment.
Shadow Raids are being released as part of the Pokémon GO Rising Shadows event, which brings increased Team GO Rocket activity, and thematic Field Research tasks. But you didn't come here for that, you came here to see how Shadow Raids look like.
Well, here you go – spoilers ahead!
Shadow Raids are here! pic.twitter.com/OWgpklObkz

— 𝔐𝔞𝔰𝔱𝔢𝔯𝔚𝔞𝔯𝔩𝔬𝔯𝔡 (@MasterWarlord01) May 21, 2023
Here's what we know at the moment, either via screenshots, or word of mouth, or videos from New Zealand:
6/6/6 IV floor, not 10/10/10 as it is with usual Raids
Tier 1 and Tier 3 Shadow Raids do not feel particularly more difficult
Tier 5 Shadow Raids should be a bit more difficult, but we just don't know yet
Shadow Shards are rewarded for completing Shadow Raids
Shadow Raids are in-person only
Here is how the new feature looks like:
Kudos to Niantic, it seems like the rollout of Shadow Raids is proceeding smoothly. The Raids are not broken, rewards are working as intended, cutscenes are played as they should be, and the game already has all the assets it needs to show them.
The only thing we don't know yet is will Shadow Mewtwo work as smoothly as lower tier raids are, but we are happy Niantic decided to test the waters with 1 and 3 Star raids first.
Bosses in Shadow Raids
As Rising Shadow event starts in your region, you can expect the following Pokémon to be available in Shadow Raids in a Gym near you. Do note that not all Gyms will be hosting Shadow Raids, some will host regular Raids. You can find the full Raid Boss list in our Pokémon GO Rising Shadows Event guide.
One-Star Shadow Raids
Three-Star Shadow Raids
Five-Star Shadow Raids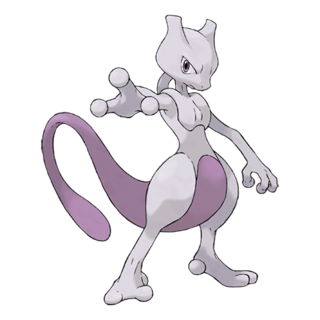 Mewtwo (Shadow)
Shadow Mewtwo will appear in five-star Shadow Raids from Saturday, May 27, 2023, at 10:00 a.m. to Sunday, May 28, 2023, at 8:00 p.m local time. Also, for the first time in Pokémon GO, you'll be able to encounter Shiny Shadow Mewtwo—if you're lucky!