Hello Explorers,
The latest Wayfarer Challenge has just wrapped up, and a lot of Wayfinders are in line to get some pretty fantastic rewards!
An Overwhelming Response
First, I would like to give a massive shout-out to the Wayfarer team and the Team of community members who were chosen to be Wayfarer Ambassadors. It was clear very early that the sheer amount of reviews that were getting done was going to deplete the amount of available Wayspot nominations in Spain to a point where we going to be finished with this challenge almost before it started.
The Wayfarer team and the Ambassadors were able to pivot on the fly, and they announced that the featured countries would rotate between Spain, India, Indonesia, and Brazil. Not only giving those countries another shot at being featured but allowing the community members to reach their individual goals and prolong the challenge itself.
Not only did the team recognize that they needed to act quickly, but they also came up with a way to motivate the community to keep on reviewing by adding 2 extra tiers to the global challenge. Pushing the community to reach 90,000 Wayspot nomination resolutions by the end of the challenge. The previous top-tier goal was 10,000!
Well done team, you should all be very proud.
Global Challenge Results
112,761 Wayspot nominations resolved
As a group, the Wayfarer community came together and was able to get 112,761 Wayspot nominations in the featured countries. That number is absolutely crazy! Blowing way past the 10,000 nominations of the original top goal, and the 90,000 5th tier goal!
38,266 members of the Wayfarer community contributed to the challenge, with 5,356 Explorers doing enough reviews to qualify for the global rewards tiers.
Individual Challenge Results
This year, the Wayfarer team offered up extra incentives for Wayfinders to review as much as possible by offering up individual goals to earn even more rewards!
2,797 Wayfinders reached Tier 1 of 100 Challenge reviews completed
902 Wayfinders reached Tier 2 of 250 Challenge reviews completed
269 Wayfinders reached Tier 3 of 500 Challenge reviews completed
The Rewards
Because the community reached Tier 5 of the Global Rewards, every Wayfinder who did at least 50 reviews are eligible to receive the global rewards. This a reminder that rewards will be distributed through email codes, and Wayfarer upgrades will be directly applied to your Wayfarer account. Rewards will be distributed between June 8, 2023, and June 21, 2023.
With the potential to get 7 Super Incubators out of this, I think that's pretty amazing.
Global Rewards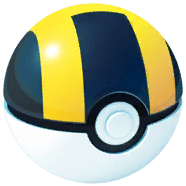 50
×
Ultra Ball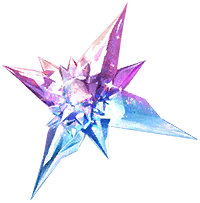 5
×
Star Piece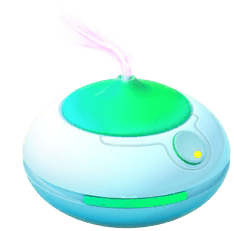 5
×
Incense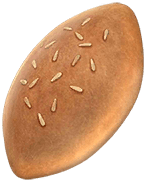 5
×
Poffin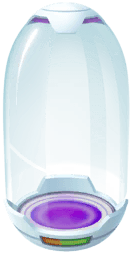 5
×
Super Incubator
Individual Rewards
Tier 1 – 2,797 Wayfinders
1 Wayfarer Upgrade & 1 Incubator
Tier 2 – 902 Wayfinders
3 Wayfarer Upgrade & 1 Super Incubator
Tier 3 – 269 Wayfinders
5 Wayfarer Upgrade & 2 Incubators
My Thoughts
As I mentioned above, a huge shout-out to the Wayfarer team and the Ambassadors for handling the challenges to this challenge as well as they did. We as a Wayfarer community could not have asked much more of them. I do not fault them at all for not anticipating the fervor with which we all dug into this challenge. I have no doubts that they will take some learnings from this challenge, and apply them to the next one.
I think this challenge went as well as it could have given the unexpected bumps in the road. I will say that there seemed to be more ineligible nominations than I normally see, but that comes with the territory of a challenge like this one.
I also wish that the Pokémon Go rewards were more in line with the Ingress rewards, I think they're closer this time than they were last time, but there's still a bit of a gap there.
Overall, I had a lot of fun with this challenge and I think it was run very well. I look forward to the next challenge. You can listen to Jamal and me discuss the challenge and everything Wayfarer on our Podcast, The Wayspotters Podcast.
Until next time, stay safe out there.