My experience at the 2023 World Championships – A story of triumph and despair.
---
The
2023 Pokémon World Championships
in
Yokohama, Japan
has come and gone. Some of the world's best battlers gathered to showcase their skills and knowledge for the competitive side of Pokémon GO in an exciting display of talent.
After winning the
2023 Perth Regional Championship
in March, I was fortunate enough to use the travel award to fly to Japan and attend this momentous event along with the in-person GO Fest experience at
Osaka
.
Arriving in Japan on the 4th of August, I travelled via train to Osaka, soaking in the breathtaking views all while very sleep-deprived from the long and gruelling double flight. After arriving in Osaka, I was finally able to experience some of Japan's rich culture which was a pleasant surprise. The fine cuisine, busy streets and breathtaking landscapes left me in a sense of awe and while it was a tad daunting at first, I quickly figured things out and became comfortable with getting around and overcoming the language barrier.
Before we knew it, the weekend had rolled around and this meant that it was time to grind at GO Fest. This year's GO Fest had 3 in-person locations that trainers could go to in order to experience different regionals, bonuses and more. London, New York City and, of course, Osaka.
Keep in mind that it is currently the middle of Summer and wandering around in what felt like 40° C heat (104° F) all day was not for the faint-hearted. Despite the heat, GO Fest was one of the many highlights of this trip, and not just because of all the Pokémon I caught, raids, shinies and exclusive event Pokémon, I mostly enjoyed the community.
It was a great experience to catch up with my fellow Aussie mates who were also either competing or spectating at the World Championships. I managed to meet tonnes more of the competitors from other countries and even saw some familiar faces from last year's World Championships in London!
The park provided 4 different habitats in which players could explore to catch different Pokémon themed to that particular habitat. Players could also hunt down Pokémon for the exclusive collection challenge which would grant players with in-game rewards along with progress to their collection medal.
As much as I loved Osaka, it was time to say goodbye and catch the 3-hour bullet train to Tokyo, where I would spend time exploring before the World Championship. The views on the bullet train were breathtaking and we even passed by the famous Mt Fuji.
After arriving in Tokyo, I wanted to travel around and see some famous cities and attractions surrounding the area such as Shinjuku and Akihabara. While some may agree that these places are a sensory overload, I enjoyed looking around each different angle and seeing something new. The colourful buildings, bright flashing lights, smells of all the delicious food and all the people walking around felt like a dream since I've only ever seen Tokyo through a screen.
With the sightseeing done and dusted, it was time to buckle down and focus as it was time for the World Championships which was Located at the Pacifico Exhibition Centre in Yokohama. Friday began with a bang as we were able to see the entire setup of the venue for the first time which was incredible to see the amount of effort all the staff had gone through.
World Championships – Day 1
After the opening ceremony, it was time to check the official bracket and sit down facing our first opponent. Because of the magnitude of players for this tournament, players were split into groups ranging from A-D. Group A played first whereas group D had to wait until later on in the afternoon to play. I was placed in group D and did not play until around 3 p.m.
My first opponent was TomohawkUK, an incredibly tough opponent who has reached 3600 ELO in GO Battle League, it hit me at this point that this tournament was going to be tough. These games managed to go my way and I went 2-0 which meant it was onto the next game.
My next opponent was DijonTheDjinn, runner-up at the Knoxville Regional Championship. I also managed to score a 2-0. The next game was up against GabrielYehovah, finalist at the 2023 Latin America International Championships, this one came down to the wire, 2-1 for me. At this point, I was done for the day and made it to day 2.
Only the Top 32 players made it to this day.
World Championships – Day 2
This was an important day for me, my first opponent was up against another Australian battler and a good friend, Ricflareon.
To make things even more stressful, our battles were live-streamed to thousands of players worldwide while we fought it out on the main stage. The lead in game one did not start off well for me, I led Altaria into Ric's Alolan Sandslash. Towards the end of the game, my only win condition was to catch a double-super effective Ice Punch and thankfully I managed to do so. This catch was even highlighted on the official Pokémon GO Twitter page.
Day 2 of #PokemonWorlds is heating up as our Top 32 Trainers begin to battle. Watch as Avrip purposefully takes a double super-effective Ice Punch on Altaria in this game-winning catch!#PokemonGOWorlds2023 #PokemonGO pic.twitter.com/XobJOt5uke

— Pokémon GO (@PokemonGoApp) August 12, 2023
Game 2 was more even, we both led Altaria. As the game went on, My Shadow Swampert managed to close out the game by farming down Ric's Shadow Charizard and having the energy to Earthquake his Lanturn. A 2-0 for me for my first time ever being on an official PlayPokemon livestream, I was feeling exhilarated.

I was now officially in the top 16. After a small wait, I found out who my next opponent would be, the one and only
Wdage
.
2023 Silph World Champion
, winner of the
Hartford Regional Championship
and the
North American International Championship
. Gulp.
This game would be played on the main stage and streamed. Things started off incredibly well for me as I managed to win game one. Game two was a different story and unfortunately ended with my Swampert being farmed down by his Altaria. The next game was the decider. Unfortunately, this is where a situation happened out of my control and where I became the talk of the town.
After locking in our teams, my game had unfortunately loaded in late which meant that Wdage got 3-4 counters worth of damage from his Medicham to my Altaria, this was picked up immediately by everyone in the spectator stand and also on the Livestream. Ultimately, this major head start along with missing turns throughout the game caused me to lose this game.
At the time, I had thought that it could have potentially been a visual bug on my end, however, it wasn't until we got off stage that a large crowd of spectators came up to me and were questioning what happened and why it wasn't a rematch. They also showed me the footage of how bad it actually was. After mentioning this to the judges, there was nothing they could do since we had already gotten off stage.
As I have mentioned in a recent tweet of mine, since it was my first time ever being on stream that day, a mixture of nerves and not knowing the exact protocol a player must take when in a situation like this made me keep it to myself.
I have seen backlash from players at regional tournaments who have disputed and gained a lot of hate for it. I did not want to be known as 'that guy' who has to dispute to get a win, even though the lag was clear as day and can be viewed in the official vod.
This loss cut me deep as it meant that I missed out on becoming top 3, gaining a significantly larger amount of prize money and even blowing my chances at winning the entire tournament. It still hurts to write this as the wound is still very much open. I truly believe that we as a community should be able to put our hands up if something is not right without the fear of being shunned by the community. I also feel strongly that referees and officials should have the option to stop a game if they can see that one person is either lagging, missing turns or loaded in late.
Regardless of the situation, I was now in the loser's bracket. My mind was all over the place at this point and had to battle against
Scaffo99
, a player who had shown his skills at previous regional tournaments and also made it to
#1 on the global leaderboard
. Without using my previous loss against Wdage as an excuse, I feel as if it killed my momentum and found it incredibly hard to concentrate. I ended up losing
0-2
which meant that my run was now over.
I officially placed 9th at the World Championships. I am incredibly proud of my performance and to be the last remaining Australian player in the whole tournament was a one-of-a-kind feeling. Being in the top 10 for a competition of literally the world's best players is nothing to look down upon. I just feel as though I was robbed of a potential higher placing. To this day, I am still repeating the scenario in my head.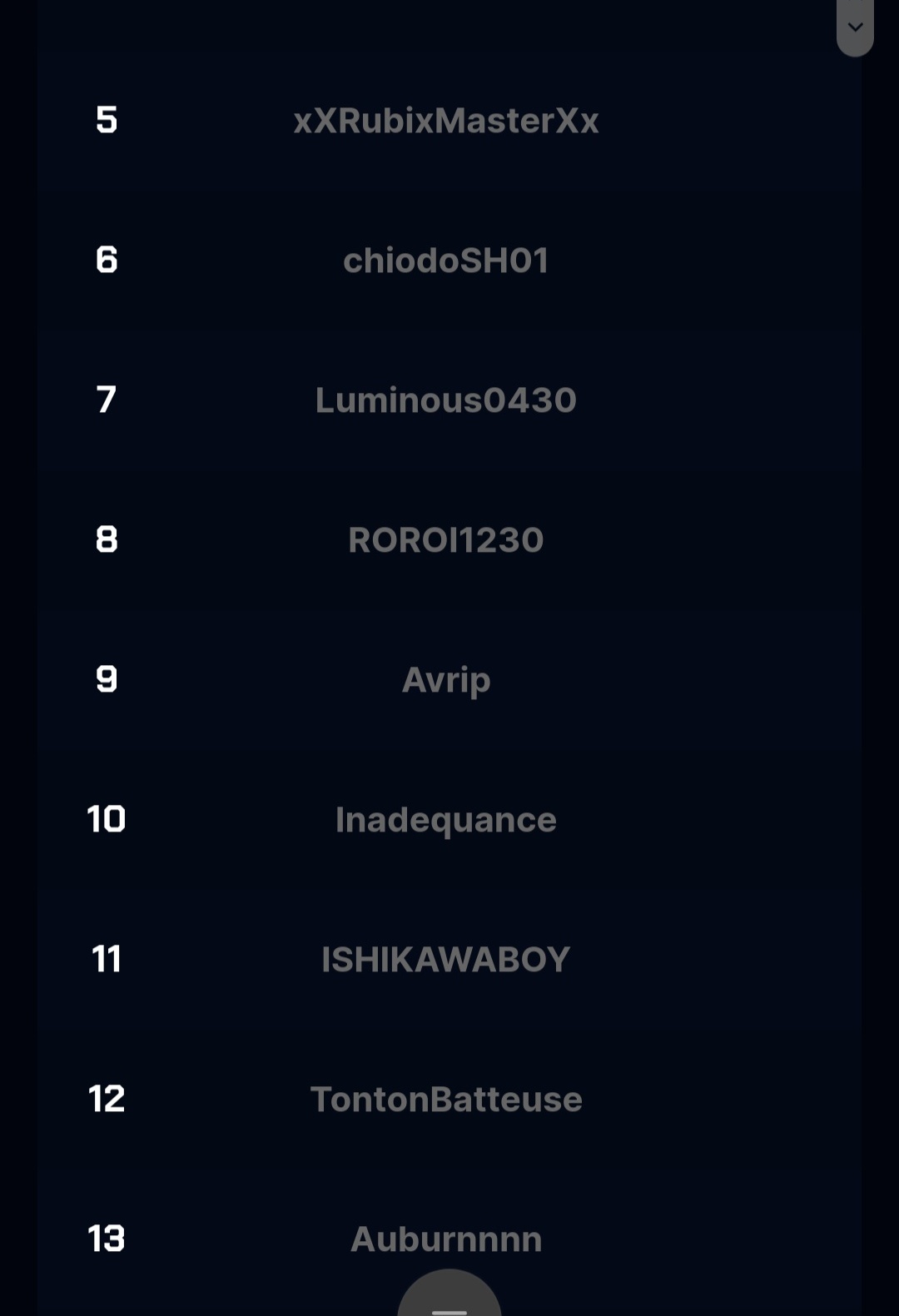 PvP is a major part of my life, however, this scenario left me with a bitter taste in my mouth since if this situation can happen during the biggest Pokémon GO tournament to date, what's to stop it from happening again? As of now, I am still contemplating if I want to continue with my PvP journey. I would love to be able to come out of this as a stronger person and an even stronger battler, but time will tell where the road will lead me.
As mentioned in my tweet, this situation had nothing to do with Wdage and we even had a chat after to discuss it. I have no hard feelings whatsoever, It was not his fault that this happened, instead, it was just an immensely unfortunate circumstance that I had to face.
World Championships – Day 3
Day 3 was the grand final,
ItsAxn
versus
xXRubixMasterXx
. With the hype of the live crowd and support from the stream, it was time to see who would be crowned the
2023 Pokémon GO World Champion
.
Each of these games was as intense as it gets. Axn managed to take game 1 with a Shadow Ball on his Noctowl to Rubix's Registeel. RubixMaster managed to take game 2 with a clutch swap combo on his Deoxys to take down Axn's Lanturn. Axn took game 3 with a Foul Play to Rubix's Altaria. At this point, Axn only needed one more game to take the crown. Finally, in a dominating performance, Axn was able to take the final game with his Sabeleye against Rubix's Azumaril.
ItsAxn managed to be victorious and take the crown. Axn is a truly incredible battler and was even predicted to win it all before the tournament had even begun. It goes to show that dedication, persistence and grit can take you to the top of anything if you're just willing to put in the hours.
Massive congratulations to Axn 🏆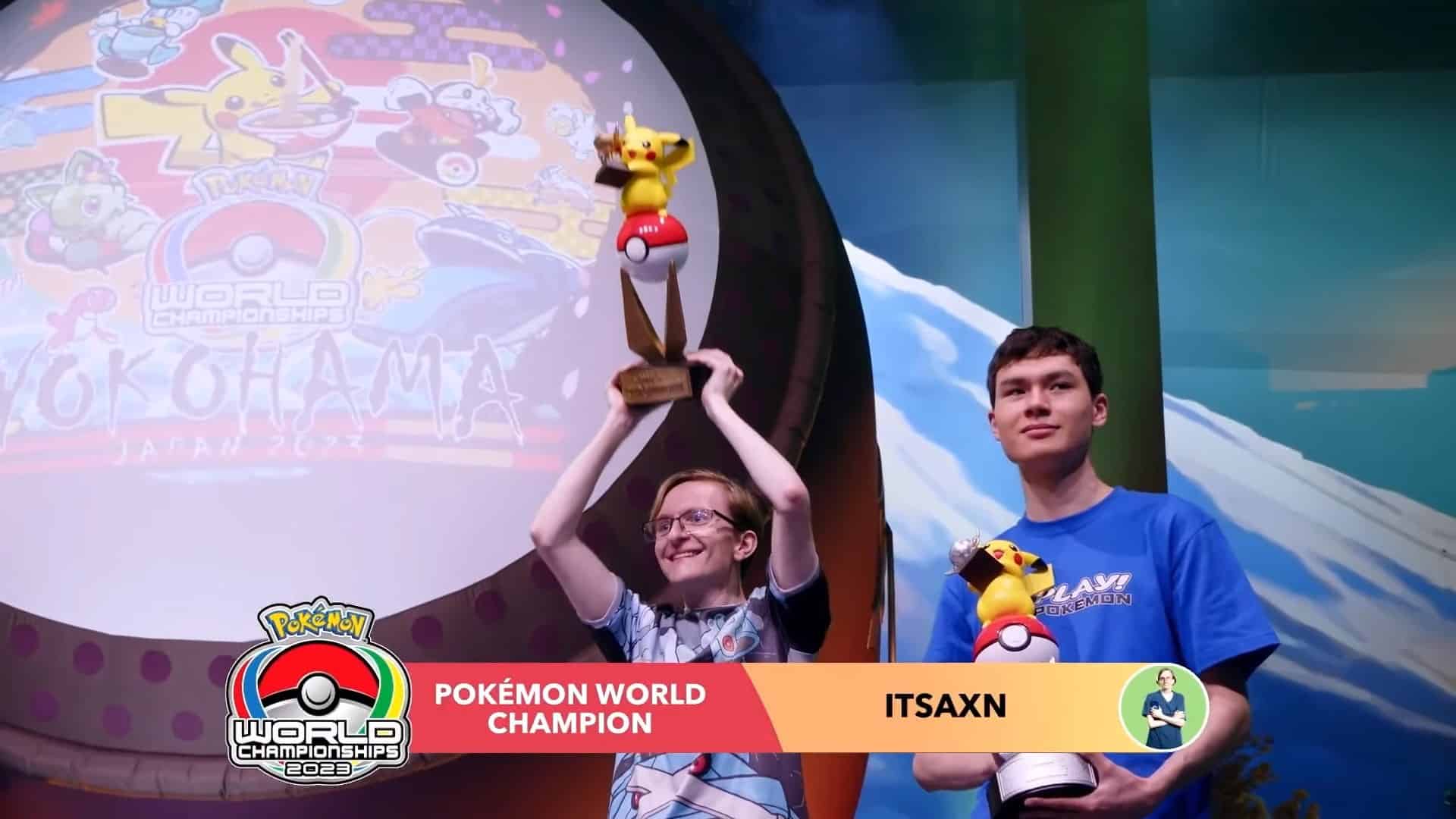 Concluding the Trip
The following days for me were a mixture of emotions ranging from feeling proud of how far I got to feelings of despair for the situation I had to deal with. Thankfully… Going to DisneySea in Tokyo helped with that because who could possibly be sad there? Right…?
With the Pokémon side of the trip over, it was time for me to spend the remainder of my week in Shibuya, home of the famous Shibuya scramble crossing you've likely seen before in TV shows, Anime and more.
Watching the world go by reminded me that the show must go on, despite the outcome. The only battle I had to do now was up against my own brain, fighting the negative thoughts and understanding that what's done is done and that I have no control over outside events.
The support I received online after this occurrence blew my mind. I received hundreds of comments from players around the world who watched my battles. The majority mentioned that they are proud of my run but are also disappointed for my sake.
I am forever grateful for the entire PvP community, and everyone who reached out.
<3 you all.
The final day in Japan led me to the Zojoji Temple next to Tokyo Tower. An excellent way to wind down after a trip full of constant stimulation. I enjoyed learning more about Japanese culture and seeing the locals come to pray and show their respect.
That concluded my trip to Japan. All and all, I loved each and every second of it despite what happened. Considering I had never been to Japan before, I can now happily tick it off my bucket list and I hope to come back again soon.