Hi everyone, today we'll be reviewing Storimõd, an app that enables you to do realtime PvP using your Pokemon GO collection. It does a lot more, but we've focused on PvP as it's really, really fun.
Stõrimod is available for Android (and iOS is coming soon according to developers), it offers a sleeve of features for social interaction with fellow trainers:
Storibook – a social hub for all content your friends have shared. Not bad.
Battlemõd –

Real time PvP Trainer battles.

This is amazing, we had so much fun with this system.
Stat tracker – IV calculation, CP, moves etc, it has it all
Stõrimod review – Real time Pokemon GO PvP 
Right, let's get one thing straight: this app is safe, you won't get banned, nor you can get banned for using it. The app does not use Niantic's servers to get data for your collection, the only mechanism for importing data into the app is using screenshots. A bit slow, but 100% safe!
Now that's settled, let's see how the PvP system works.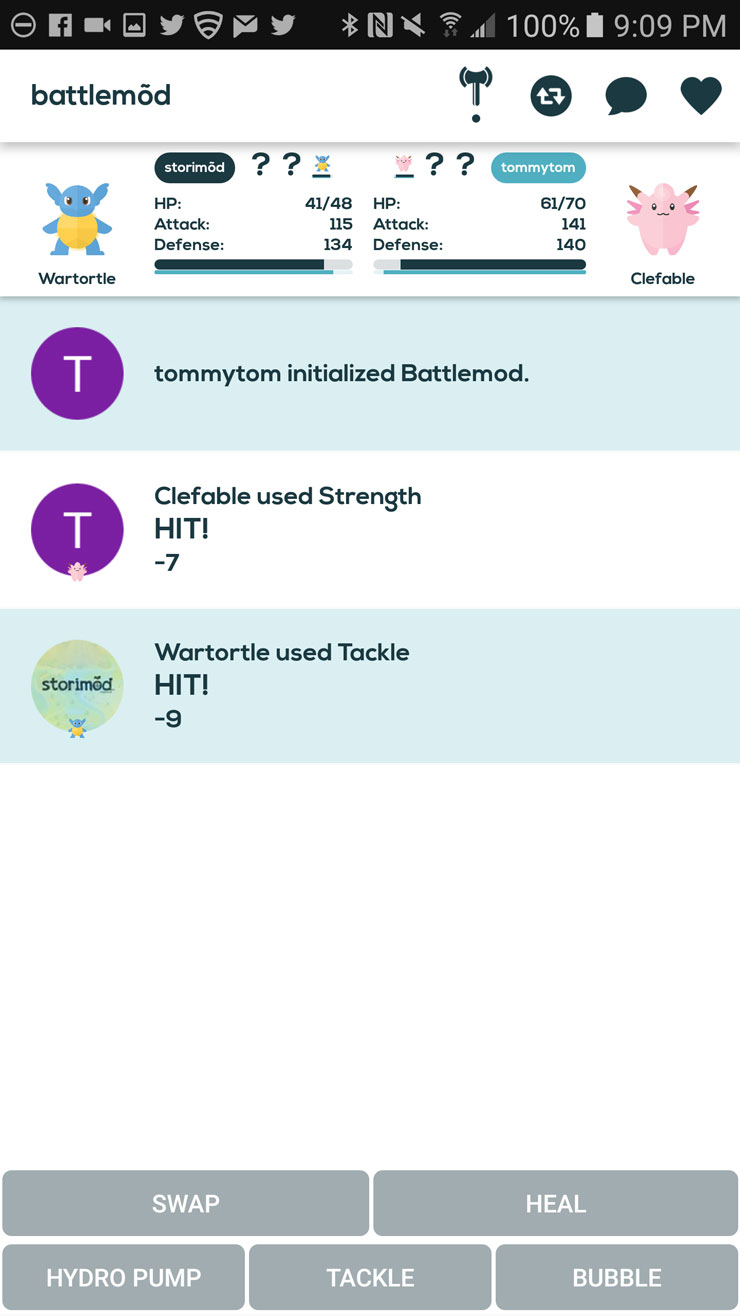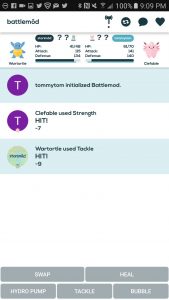 You initialize the Battlemõd system by doing one of two things:
issuing a challenge to a friend you have in game or
queueing for battle which is the option we used
You select a Pokemon, Stõrimod starts the encounter and you're in. After that, you select moves by tapping buttons on the bottom of the screen and the UI displays a textual changelog.
There are no animations at the moment, but it's still a lot of fun, as it's actually real time and the other trainer is a flesh and blood opponent! The only problems we had was when our internet connection was sketchy, the lag was a bit too big. Other than that, everything worked perfectly.
The rest of the features are nice, the app is simple and fast, not really pretty, but does the job well. You can watch a video overview of the app here: