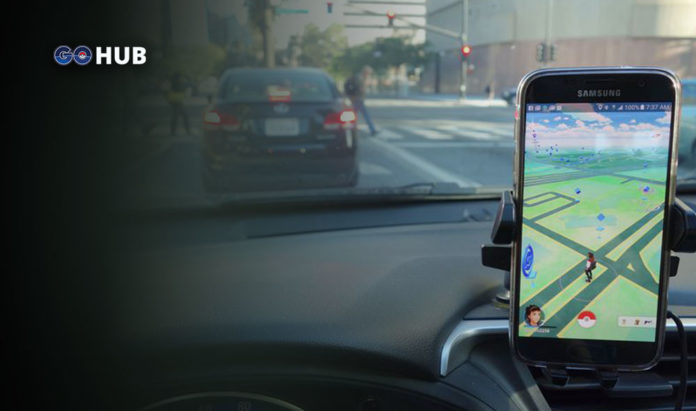 How to play Pokemon GO in dangerous cities
USER GUIDE | Submitted by LegiosnirvanaHi there. I live in Recife, one of the most violent cities in Brazil. Despite the normal danger that a player POGO can suffer (accidents, for instance), I will try to help and give my tips on how you can play in cities that have burglars, thieves and all that stuff.
Daylight playing tips
It's a well known fact that most of players play during daylight, but there some places that are even dangerous during these hours. I recommend that you familiarise yourself with the all of the areas in your city that have the highest rate of robbery. Listen to the radio, read the news and talk with friends or parents about that.
Other important thing is that you have a second smartphone, or what we call here a "cellphone for thieves". A smartphone that is cheap and you can put in your pocket while the real one is hidden with you (bag, underwear, shoes).
Evening playing tips
This part is a little tricky. It's essential that you have friends that play Pokémon GO, or anything else on the mobile platform. When you gather around to go out, have some fun, and go to some places. Going together with lots of friends is a great opportunity to play.
Taking a bus (or walking) with 5 to 8 people that know where they are going (avoid the dangerous places to go) is the key. You can share a taxi, Uber or wait to the final bus to take home.
These buses in are usually 50/50 chance of being robbed in most dangerous areas. However, in my city, the chances are small. My own experience talking, sorry that I can't show you data about it.
Some places are difficult to leave, like favelas. In that case, you must know all the key people that have "free passes" to leave and enter these places unharmed.
If you have a car, things are relatively easy, but always stay alert. The same tips I said before work here also, but now you have more freedom to visit many places. Invite some friends to share the gas and you can play all night (did this several times and was awesome).
If you go between 23:00 pm to 03~04:00 pm, the traffic is usually low and you can hatch Eggs and collect Candy with no stress. Still, stay alert with every person that you meet during this time. Everyone that walks around at this hour will be watching for everything that happens, so you have to do the same.
Always, but seriously always, tell your parents or friends that you are going out to catch Pokémon and tell them where you're going. If something goes wrong, they will know where to look for you.
Hope that I helped with this text. Stay cool and thanks for reading!