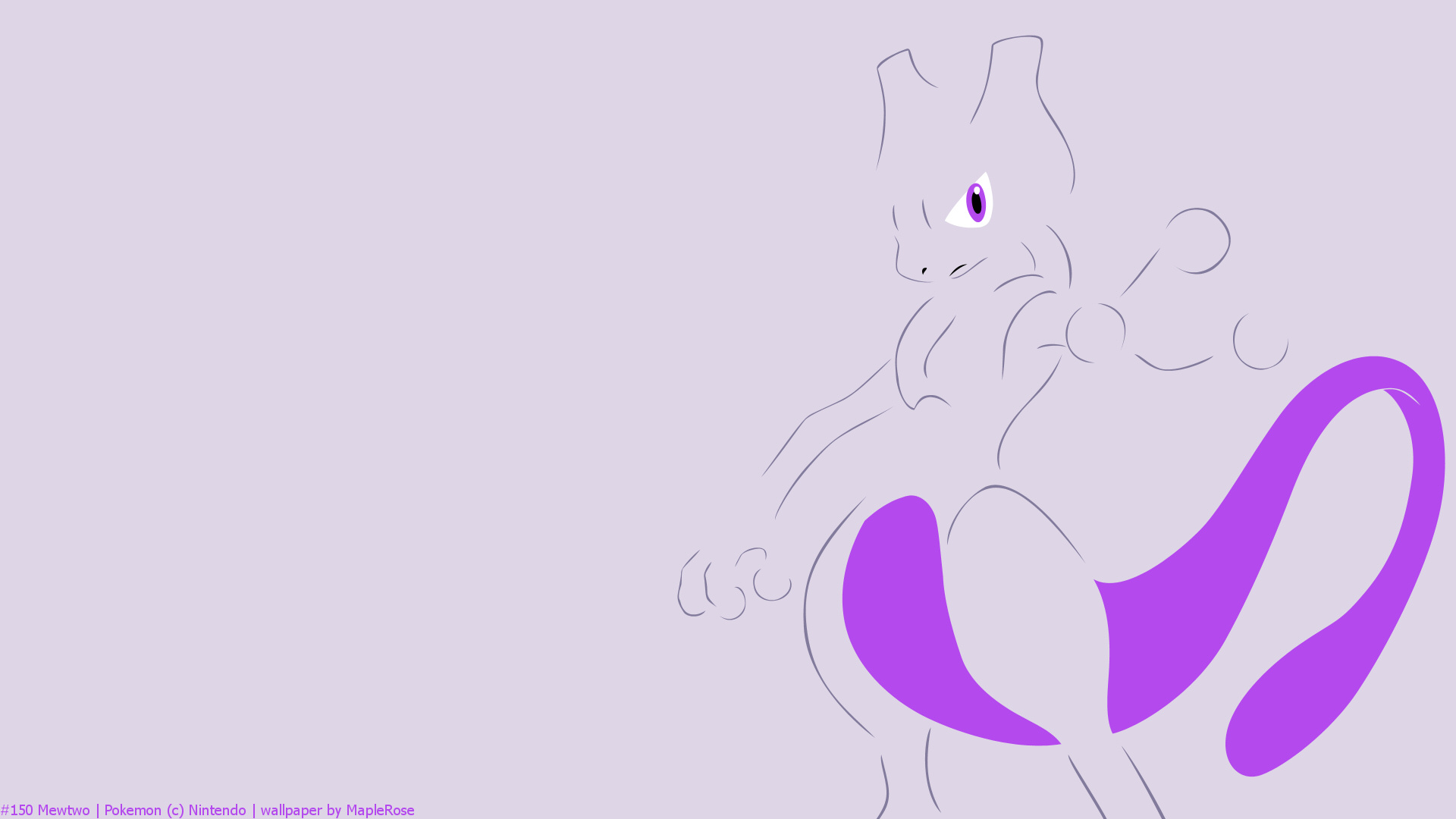 Mewtwo raid is a Tier 5 Raid Boss in Pokemon GO, with a boss CP of 54148, 15000 HP and 5 different charge moves.
Mewtwo can be caught with the following CP values:
2294 – 2387 CP (no weather boost, 100% Mewtwo at Level 20)
2868 – 2984 CP (windy weather, 100% IV Mewtwo at Level 25)
Mewtwo is a pure Psychic type and it's weak to Dark, Bug and Ghost type attacks. Mewtwo can be raided with a minimum of three players with well picked counters, and gets progressively easier with the number of players.
Best Mewtwo Raid Counters
Mewtwo weaknesses and weather boost
Mewtwo
Weakness

Dark

Bug

Ghost

Boosted by

Windy

Supreme Mewtwo counters

Tyranitar

Bite

Dark

Crunch

Dark

Giratina (Origin)

Shadow Claw

Ghost

Shadow Ball

Ghost

Mewtwo

Psycho Cut

Psychic

Shadow Ball

Ghost

Gengar

Shadow Claw

Ghost


Lick

Ghost

Shadow Ball

Ghost

Good Mewtwo counters

Weavile

Feint Attack

Dark

Foul Play

Dark

Houndoom

Snarl

Dark

Foul Play

Dark

Absol

Snarl

Dark

Dark Pulse

Dark

Pinsir

Bug Bite

Bug

X-Scissor

Bug

Raikou

Thunder Shock

Electric

Shadow Ball

Ghost

Mismagius

Sucker Punch

Dark

Shadow Ball

Ghost

Yanmega

Bug Bite

Bug

Bug Buzz

Bug

Glass cannon counters

Banette

Shadow Claw

Ghost

Shadow Ball

Ghost

Sharpedo

Bite

Dark

Crunch

Dark
The best Pokemon to fight almost every Mewtwo charge move (with the exception of Focus Blast) is Tyranitar with incredibly strong Dark type moves, resistance to Psychic and elite stats.
If Mewtwo has Focus Blast Fighting (140 power) as it's charge move, Tyranitar is a bad option as it will be One-hit-KO-ed, or in simpler terms, it will die immediately. We recommend using Gengar or another Mewtwo in those scenarios.
Mewtwo counters analysis
Tyranitar is currently the strongest Dark-type attacker in game, and as such, it's a great counter versus any Mewtwo except for a Focus Blast Mewtwo.
Mewtwo is the strongest generalist in game and is also SE over another Mewtwo. In truth, Mewtwo will deal more damage than a Tyranitar, but we demoted it to second place due to it's rarity and due to the fact it's best move set is now legacy move set (Shadow Ball).
Gengar is a super high DPS glass cannon that won't last long, but will deal a lot of damage. It's all about damage with Gengar – don't dodge, just tap and weave to maximize TDO
Rayquaza is an amazing generalist that deals neutral Dragon damage and performs even better during

Windy

weather. Unsurprisingly, Ray Ray is not an option against Ice Beam
Houndoom is the second best

Dark

type in the game, very high DPS, second only to Gengar, but too still very squishy. Your perfect

Dark

glass cannon.
Scizor and Pinsir are your "rejoin team" options, but they do deal SE damage and are quite useful in larger groups
Analysis of Mewtwo move sets
According to our simulator and actual player reports, Mewtwo's most difficult moveset is Focus Blast if you're Tyranitar heavy. Although Focus Blast doesn't benefit from STAB, Mewtwo's damage output is so high that it will OHKO almost every counter that's weak to Fighting-type attacks.
Mewtwo can have the following moves as a Tier 5 raid boss:
Ice Beam

Ice

Thunderbolt

Electric

Flamethrower

Fire

Focus Blast

Fighting

– deadly for Tyranitar, difficult for everything else
Legacy moveset
Mewtwo can no longer have these two moves:
Hyper Beam

Normal

– difficult for non-Tyranitar, challenging for Tyranitar
Shadow Ball

Ghost

– two bar, high DPS, but most counters take reduced damage
A mini guide to Mewtwo trio
When attempting a Mewtwo trio, always use move set optimized counters
The minimum level of your Pokemon should be level 30

Windy

weather can make things much more difficult for you

Fog

will make things much easier for you
Focus Blast remains the most difficult move set to counter
If you're not afraid of rejoining, stack your front line with Shadow Claw Gengars
Mewtwo weather considerations
Helpful weather: Rainy and Fog
Rainy =>

Bug

counters do extra damage
Fog =>

Dark

counters do extra damage
Harmful weather: Cloudy, Partly Cloudy, Rainy, Sunny, Snow
Cloudy will boost M2's Focus Blast and none of it's counters' moves
Sunny boosts Mewtwo's Flamethrower making it quite deadly
Mewtwo Raid IV and CP Chart
ATK
DEF
STA
MAX CP
Normal
Weather
15
15
15
2387
2984
14
15
15
2380
2975
13
15
15
2372
2965
12
15
15
2365
2956
11
15
15
2357
2946
10
15
15
2349
2937
15
14
15
2381
2977
14
14
15
2374
2967
13
14
15
2366
2958
12
14
15
2359
2948
11
14
15
2351
2939
10
14
15
2343
2930
15
13
15
2375
2969
14
13
15
2368
2960
13
13
15
2360
2950
12
13
15
2352
2941
11
13
15
2345
2931
10
13
15
2337
2922
15
12
15
2369
2962
14
12
15
2361
2952
13
12
15
2354
2943
12
12
15
2346
2933
11
12
15
2339
2924
10
12
15
2331
2915
15
11
15
2363
2954
14
11
15
2355
2945
13
11
15
2348
2935
12
11
15
2340
2926
11
11
15
2333
2916
10
11
15
2325
2907
15
10
15
2357
2946
14
10
15
2349
2937
13
10
15
2342
2928
12
10
15
2334
2918
11
10
15
2327
2909
10
10
15
2319
2899
15
15
14
2382
2978
14
15
14
2374
2968
13
15
14
2367
2959
12
15
14
2359
2950
11
15
14
2352
2940
10
15
14
2344
2931
15
14
14
2376
2970
14
14
14
2368
2961
13
14
14
2361
2951
12
14
14
2353
2942
11
14
14
2346
2933
10
14
14
2338
2923
15
13
14
2370
2963
14
13
14
2362
2953
13
13
14
2355
2944
12
13
14
2347
2934
11
13
14
2340
2925
10
13
14
2332
2916
15
12
14
2364
2955
14
12
14
2356
2946
13
12
14
2349
2936
12
12
14
2341
2927
11
12
14
2334
2918
10
12
14
2326
2908
15
11
14
2358
2947
14
11
14
2350
2938
13
11
14
2343
2929
12
11
14
2335
2919
11
11
14
2328
2910
10
11
14
2320
2901
15
10
14
2352
2940
14
10
14
2344
2930
13
10
14
2337
2921
12
10
14
2329
2912
11
10
14
2322
2902
10
10
14
2314
2893
15
15
13
2377
2971
14
15
13
2369
2962
13
15
13
2362
2952
12
15
13
2354
2943
11
15
13
2347
2934
10
15
13
2339
2924
15
14
13
2371
2964
14
14
13
2363
2954
13
14
13
2356
2945
12
14
13
2348
2936
11
14
13
2341
2926
10
14
13
2333
2917
15
13
13
2365
2956
14
13
13
2357
2947
13
13
13
2350
2937
12
13
13
2342
2928
11
13
13
2335
2919
10
13
13
2327
2909
15
12
13
2359
2949
14
12
13
2351
2939
13
12
13
2344
2930
12
12
13
2336
2921
11
12
13
2329
2911
10
12
13
2321
2902
15
11
13
2353
2941
14
11
13
2345
2932
13
11
13
2338
2922
12
11
13
2330
2913
11
11
13
2323
2904
10
11
13
2315
2894
15
10
13
2346
2933
14
10
13
2339
2924
13
10
13
2332
2915
12
10
13
2324
2905
11
10
13
2317
2896
10
10
13
2309
2887
15
15
12
2372
2965
14
15
12
2364
2955
13
15
12
2357
2946
12
15
12
2349
2937
11
15
12
2341
2927
10
15
12
2334
2918
15
14
12
2366
2957
14
14
12
2358
2948
13
14
12
2351
2938
12
14
12
2343
2929
11
14
12
2336
2920
10
14
12
2328
2910
15
13
12
2360
2950
14
13
12
2352
2940
13
13
12
2345
2931
12
13
12
2337
2922
11
13
12
2330
2912
10
13
12
2322
2903
15
12
12
2353
2942
14
12
12
2346
2933
13
12
12
2338
2923
12
12
12
2331
2914
11
12
12
2324
2905
10
12
12
2316
2895
15
11
12
2347
2935
14
11
12
2340
2925
13
11
12
2332
2916
12
11
12
2325
2907
11
11
12
2318
2897
10
11
12
2310
2888
15
10
12
2341
2927
14
10
12
2334
2918
13
10
12
2326
2908
12
10
12
2319
2899
11
10
12
2312
2890
10
10
12
2304
2880
15
15
11
2366
2958
14
15
11
2359
2949
13
15
11
2351
2939
12
15
11
2344
2930
11
15
11
2336
2921
10
15
11
2329
2911
15
14
11
2360
2951
14
14
11
2353
2941
13
14
11
2345
2932
12
14
11
2338
2923
11
14
11
2330
2913
10
14
11
2323
2904
15
13
11
2354
2943
14
13
11
2347
2934
13
13
11
2339
2924
12
13
11
2332
2915
11
13
11
2324
2906
10
13
11
2317
2896
15
12
11
2348
2936
14
12
11
2341
2926
13
12
11
2333
2917
12
12
11
2326
2908
11
12
11
2318
2898
10
12
11
2311
2889
15
11
11
2342
2928
14
11
11
2335
2919
13
11
11
2327
2909
12
11
11
2320
2900
11
11
11
2312
2891
10
11
11
2305
2882
15
10
11
2336
2920
14
10
11
2329
2911
13
10
11
2321
2902
12
10
11
2314
2893
11
10
11
2306
2883
10
10
11
2299
2874
15
15
10
2361
2952
14
15
10
2354
2942
13
15
10
2346
2933
12
15
10
2339
2924
11
15
10
2331
2914
10
15
10
2324
2905
15
14
10
2355
2944
14
14
10
2348
2935
13
14
10
2340
2925
12
14
10
2333
2916
11
14
10
2325
2907
10
14
10
2318
2897
15
13
10
2349
2937
14
13
10
2342
2927
13
13
10
2334
2918
12
13
10
2327
2909
11
13
10
2319
2899
10
13
10
2312
2890
15
12
10
2343
2929
14
12
10
2336
2920
13
12
10
2328
2910
12
12
10
2321
2901
11
12
10
2313
2892
10
12
10
2306
2883
15
11
10
2337
2922
14
11
10
2330
2912
13
11
10
2322
2903
12
11
10
2315
2894
11
11
10
2307
2884
10
11
10
2300
2875
15
10
10
2331
2914
14
10
10
2323
2905
13
10
10
2316
2895
12
10
10
2309
2886
11
10
10
2301
2877
10
10
10
2294
2868