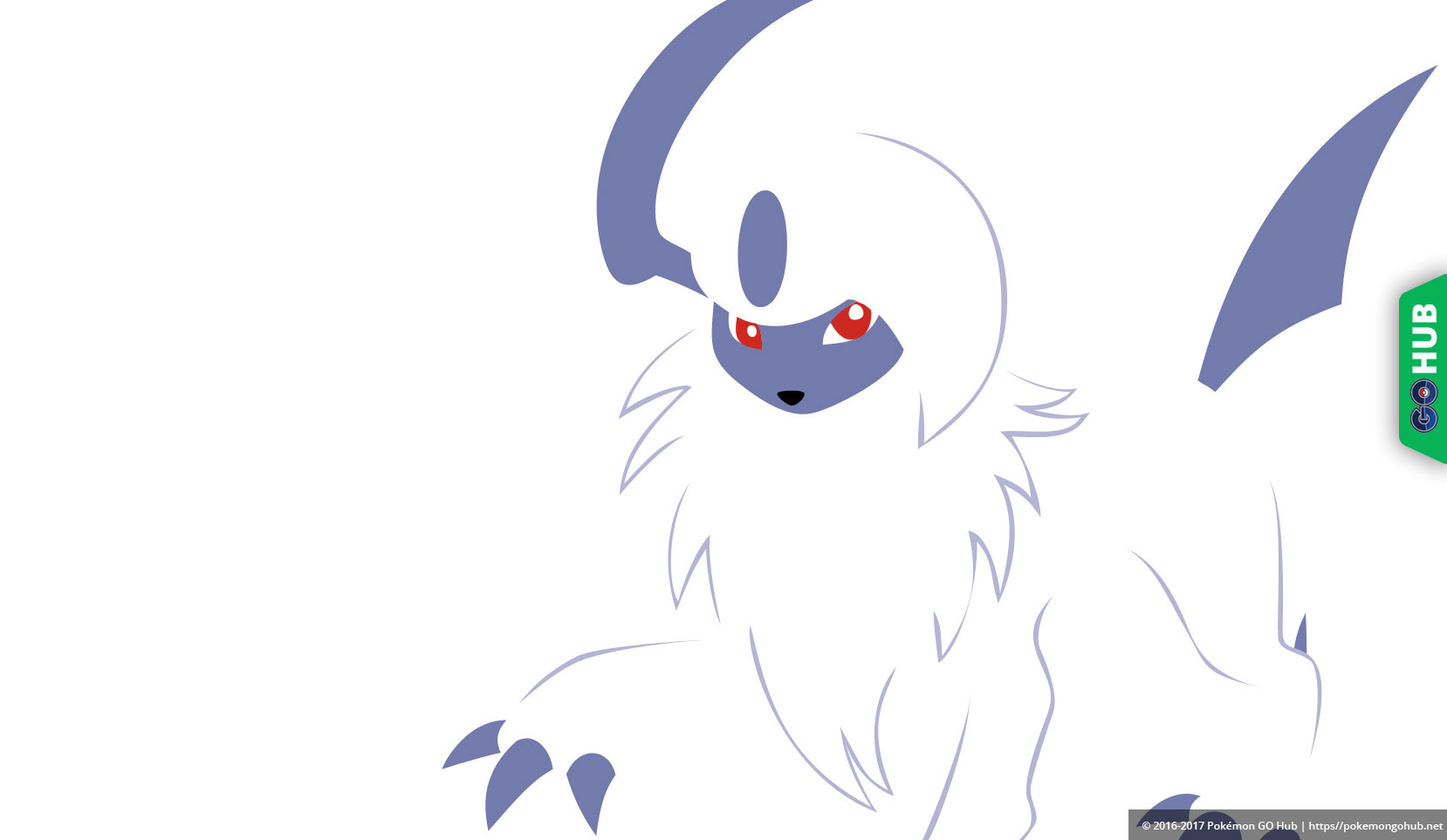 Absol is a Tier 4 Raid Boss in Pokemon GO, with Boss CP of 26262 and Max Capture CP of 1303 (Level 20, perfect IV score, no weather effects). Absol is one of the first Generation 3 Raid Bosses to be introduced. A Shiny Absol can be caught in the raid capture encounter.
Absol is not soloable and it is required to have at least 2-3 Trainers in order to take it down. Best Absol counters are Machamp, Heracross and Hariyama.
Absol Raid Counters
Absol is a dark type with weakness to bug, fairy and fighting type moves.
Legendary
Counters
Absol

Machamp
Counter

fighting

Dynamic Punch

fighting

Hariyama
Counter

fighting

Dynamic Punch

fighting

Heracross
Counter

fighting

Close Combat

fighting

Breloom
Counter

fighting

Dynamic Punch

fighting

Pinsir
Bug Bite

bug

X-Scissor

bug

Blaziken
Counter

fighting

Overheat

fire

Scizor
Fury Cutter

bug

X-Scissor

bug

Weakness 


bug

 

fairy

 

fighting
As mentioned in the intro, the best Absol counters are strong fighting and bug Pokemon. Luckily, over time we were given the opportunity to capture a wide assortment of Pokemon that fill this niche, namely Machamp and Pinsir from Gen 1 and Heracross and Scizor from Gen 2!
The recent introduction of Hariyama makes it even easier to pick a counter, while Blaziken is listed here as we don't expect to see much use out of it elsewhere.
Your moveset of choice is Counter fighting and Dynamic Punch fighting, or anything with X-Scissor bug.
Absol has access to the following moves:
Snarl 

dark

(quick)
Psycho Cut 

psychic

(quick)
Dark Pulse 

dark

(charged, two bars)
Thunder 

electric

(charged, one bar)
Megahorn 

bug

(charged, one bar)
Where is Mewtwo?
Given Absol's move pool, we've decided not to include a Mewtwo with Focus Blast fighting in the list. First of all, you don't need that Mewtwo in your life. Second, there are so many viable options in the underused tier that re-rolling a Mewtwo into Focus Blast is absurd. Third, do you really want to see your Mewtwo defeated by Megahorn?