The group AR mode is one of the more neglected features of Pokémon GO, even for the AR community. With this article we show you how to use this often forgotten AR mode, and show some examples of how it can be utilised. It does have bugs, and not all devices are capable of using this feature.
How to Use Group/Shared AR
Firstly, you need to make sure you have AR+ enabled in your settings.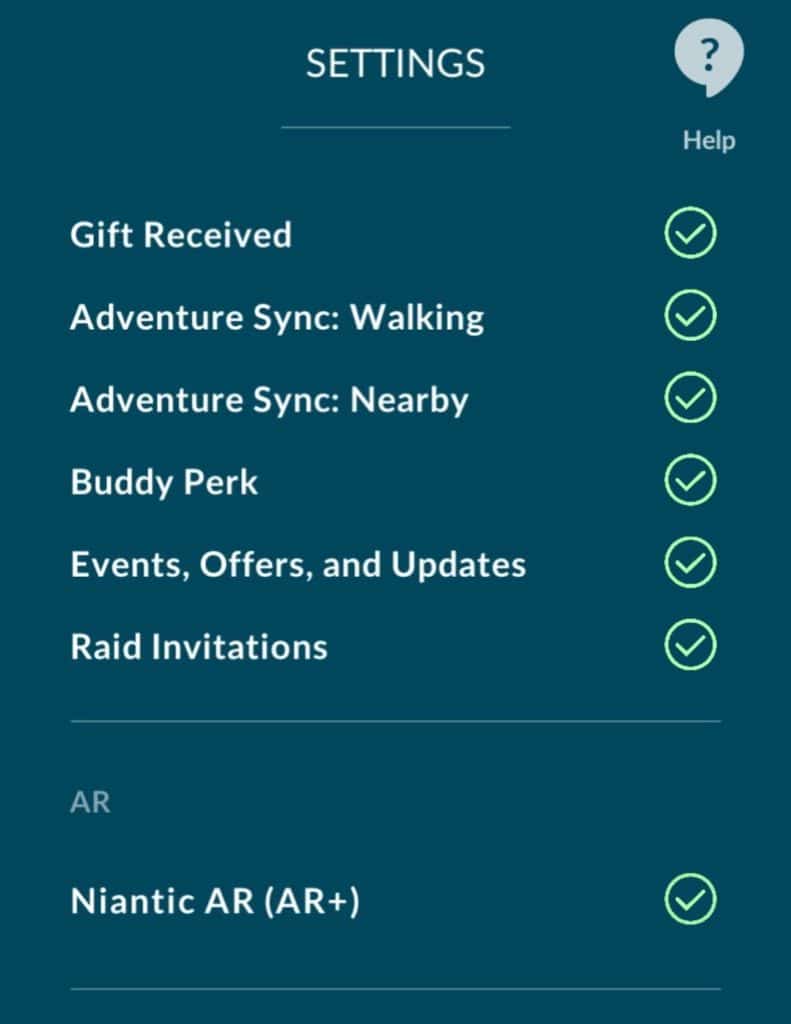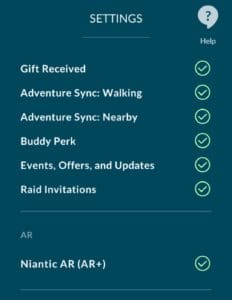 The Pokémon you use in Group AR must be set as your Buddy Pokémon, so switch out to whichever Pokémon you wish to use.
When you click onto your Buddy interaction screen, you'll notice next to the 'Play' button is a smaller green button, with a camera and 3 people pictured above it. Click this to access the mode.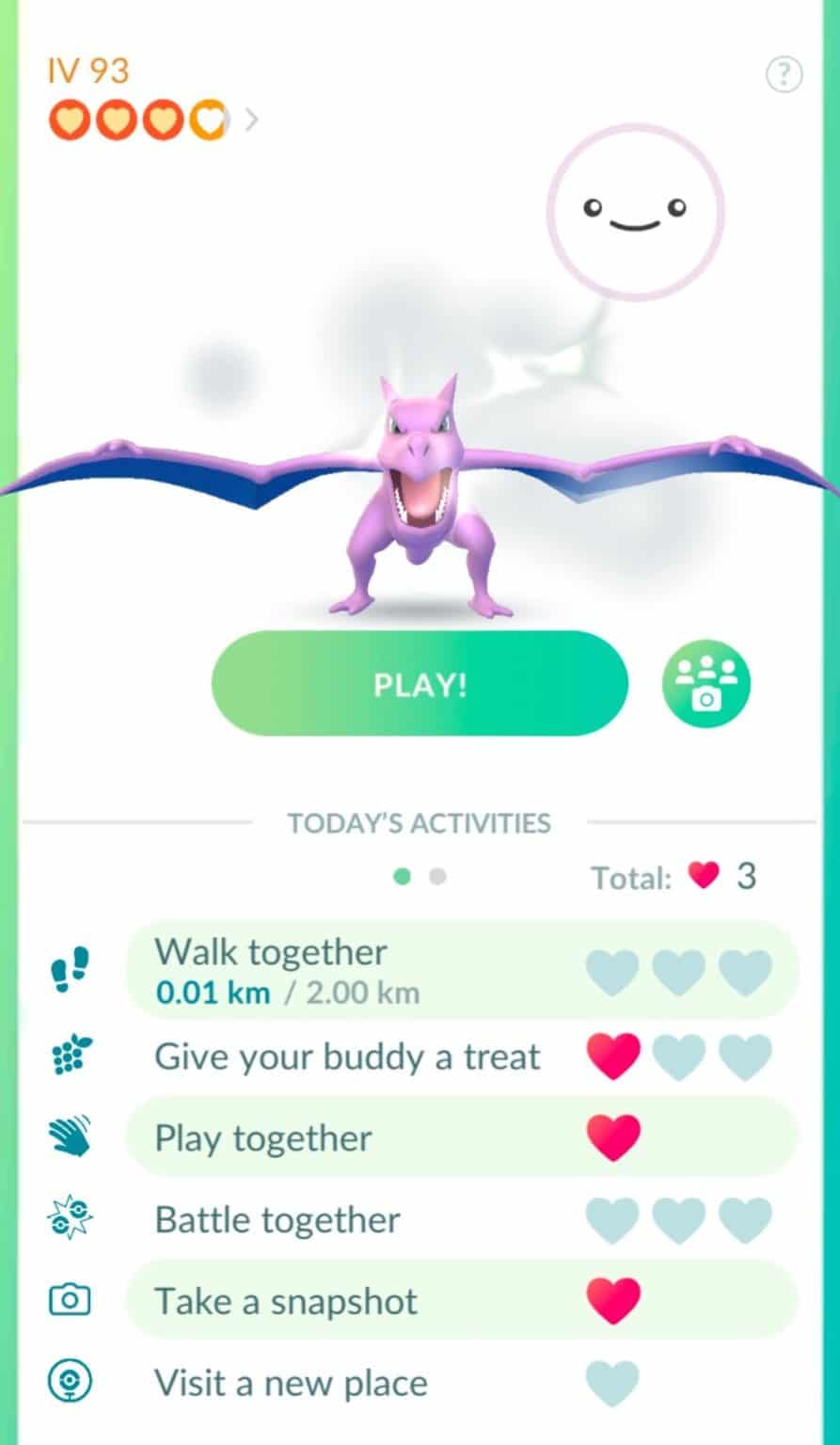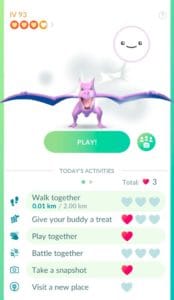 You'll then be given the option to either 'Scan a group QR code', or 'Create a group QR code'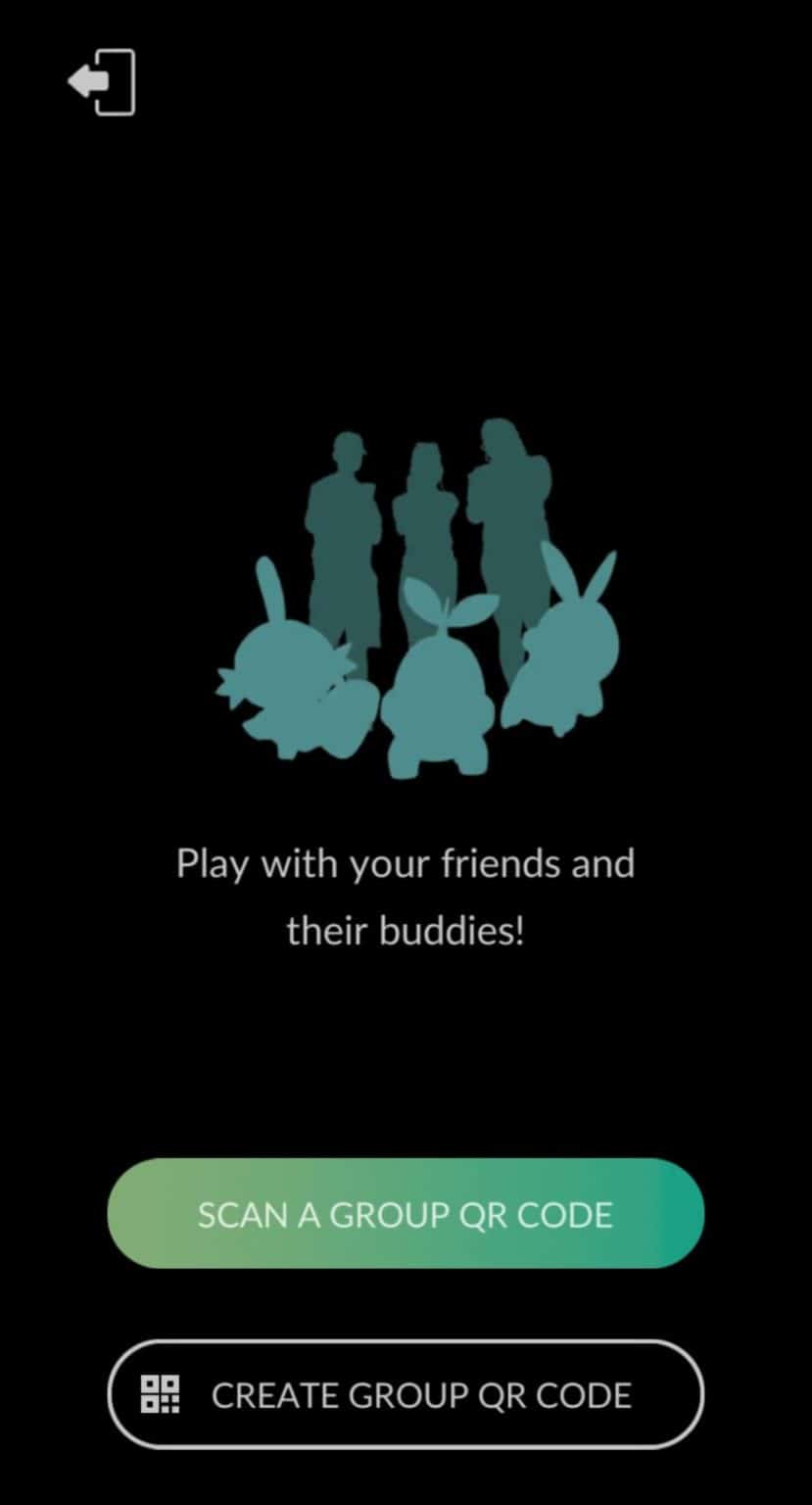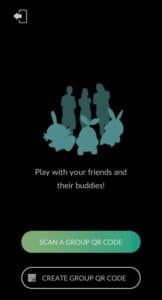 One of your group will need to create a QR code, whilst the others (up to 2 other trainers) will need to scan that QR code.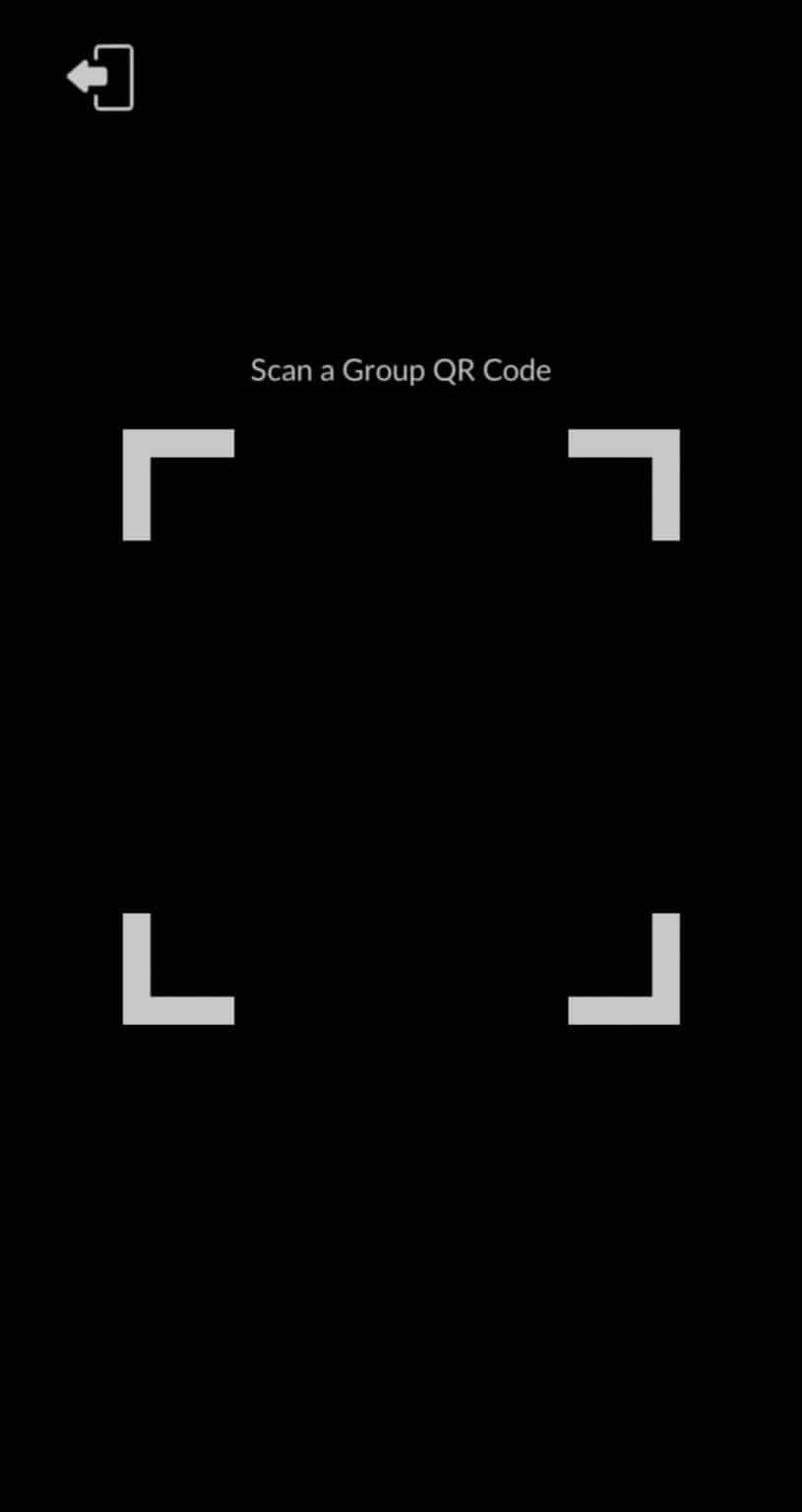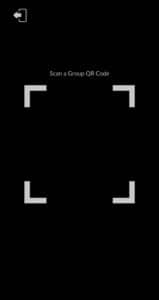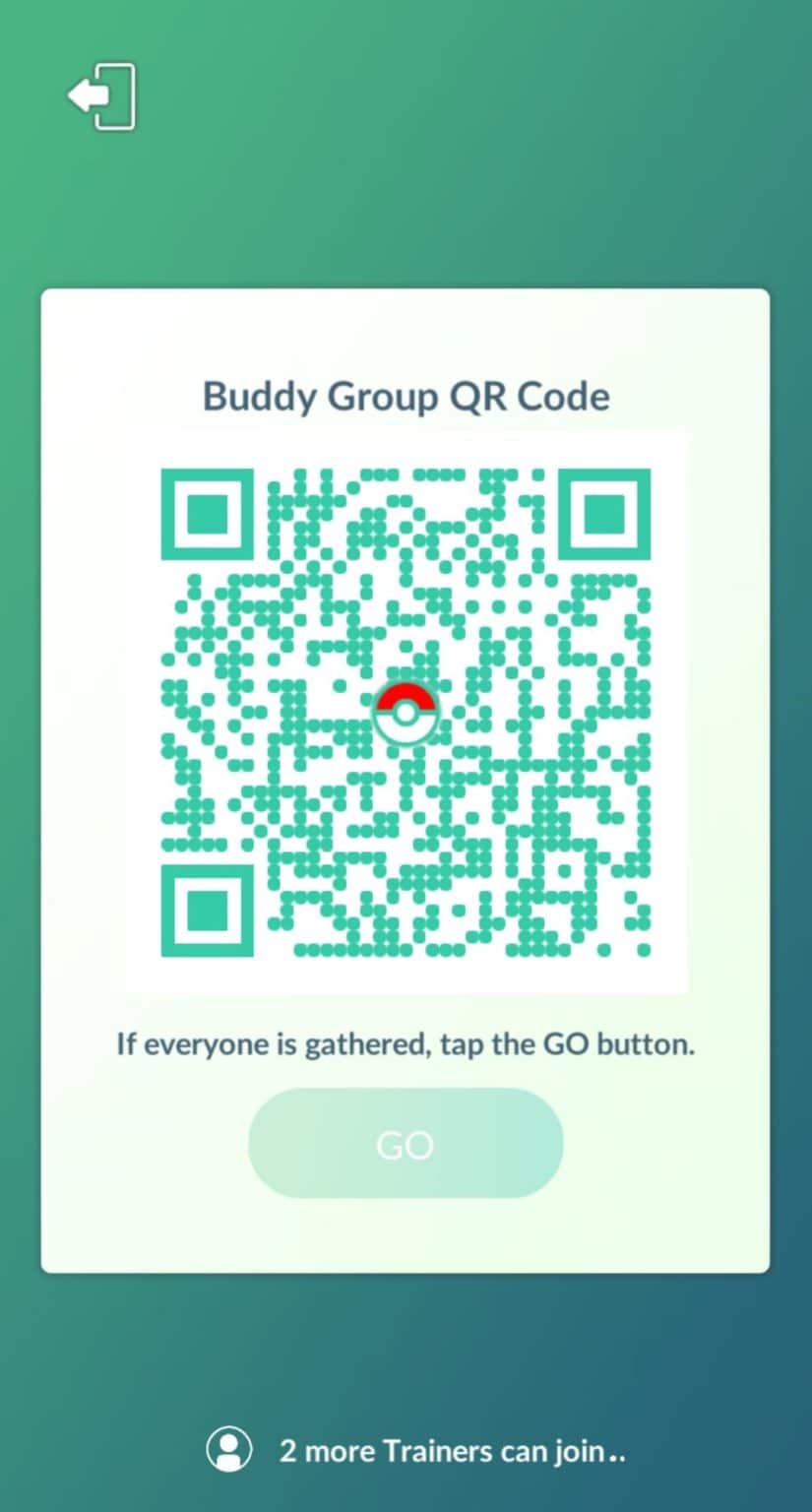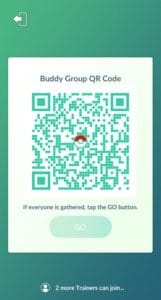 Once you are in Group AR mode, you will be asked to scan the area you wish to take photos in in a straight line. Line up with your fellow trainers to scan the same area, and slowly move your camera side to side along a white line.
This part can be tricky, AR mode is looking for objects to scan, so if you are in a fairly flat area, or against a wall, it can take a little time to get it to recognise the environment. Niantic advise 'everyone in the group should hold their devices upright and point towards the same 3D object in a flat, open area nearby.'
Once it is ready, you will see the long green grass animation that you see in wild AR+/Go Snapshot mode, and tapping on that will spawn your Pokémon in.
You'll be able to see your fellow trainers Pokémon as soon as they spawn in too!
You can tap on your Pokémon in order to get them to perform their animations, but you cannot control the other trainer's Pokémon.
Note – This feature isn't available with child accounts that use a Pokémon Trainer Club log in. For Niantic Kids accounts, parents or guardians may opt into enabling this feature by granting appropriate permissions through the Niantic Kids Parent Portal.
Group AR Examples
One of my favourite ways to use Group AR is to commemorate Community Day. Whenever possible, I play with my friends Matt, Scott and Emma, and we try to take some form of group AR photo to remember the day. Recently for Deino Community Day we discovered that Hydreigon made that tricky being so high up in the air, but we still gave it a go!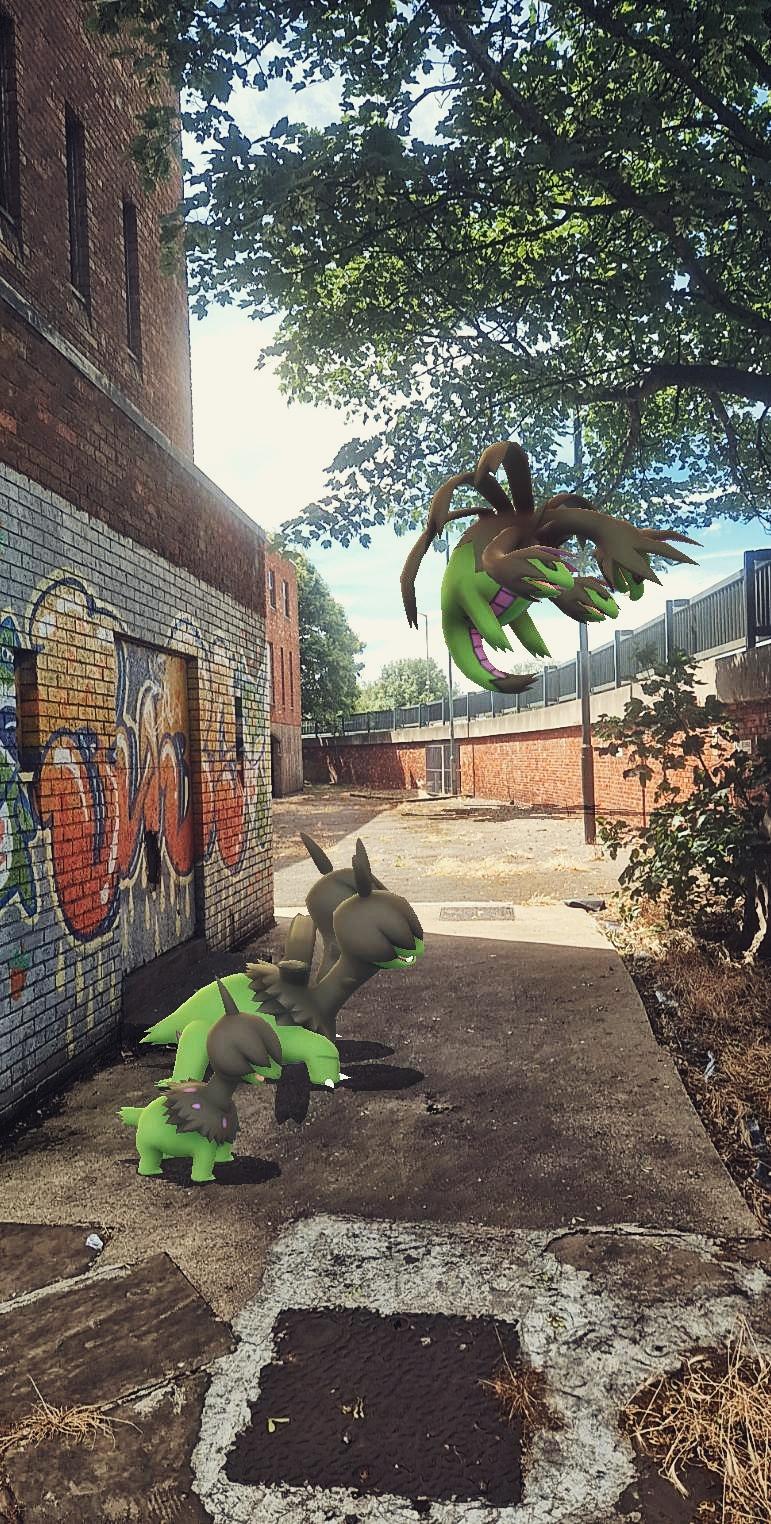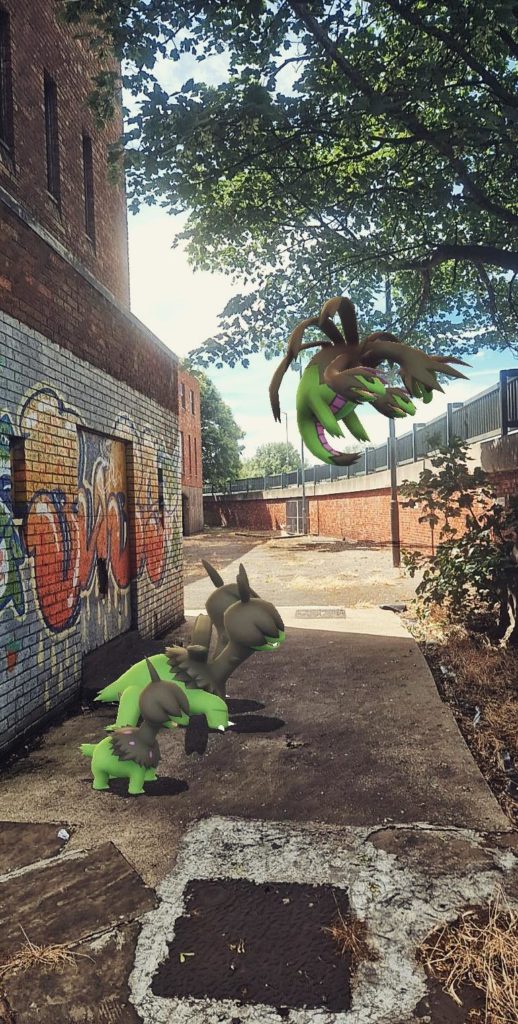 Dance party time!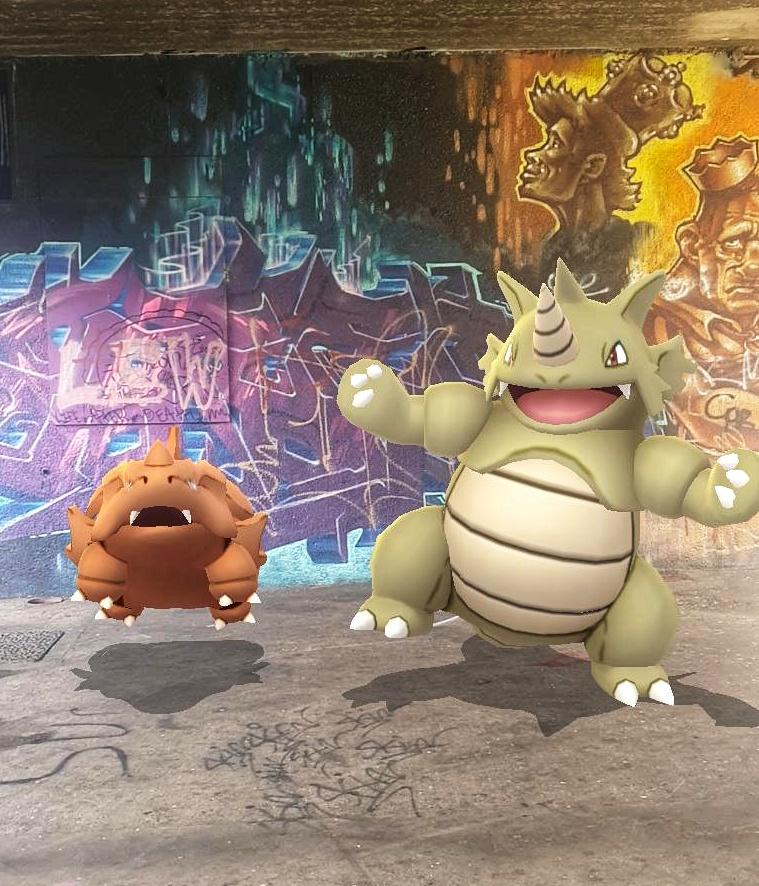 While these examples are all more on the 'fun' side, you can use Group AR mode to create battle scenes, with Pokémon facing each other and preparing to fight, a family playing together or adventuring, there are so many different concepts you could use this for.
Some of our talented AR community were kind enough to send me over some of their own examples to show for this article, there is so much potential in this mode!
AR photographer pkmngomatt sent me over some of their group AR photos that are great examples of battles!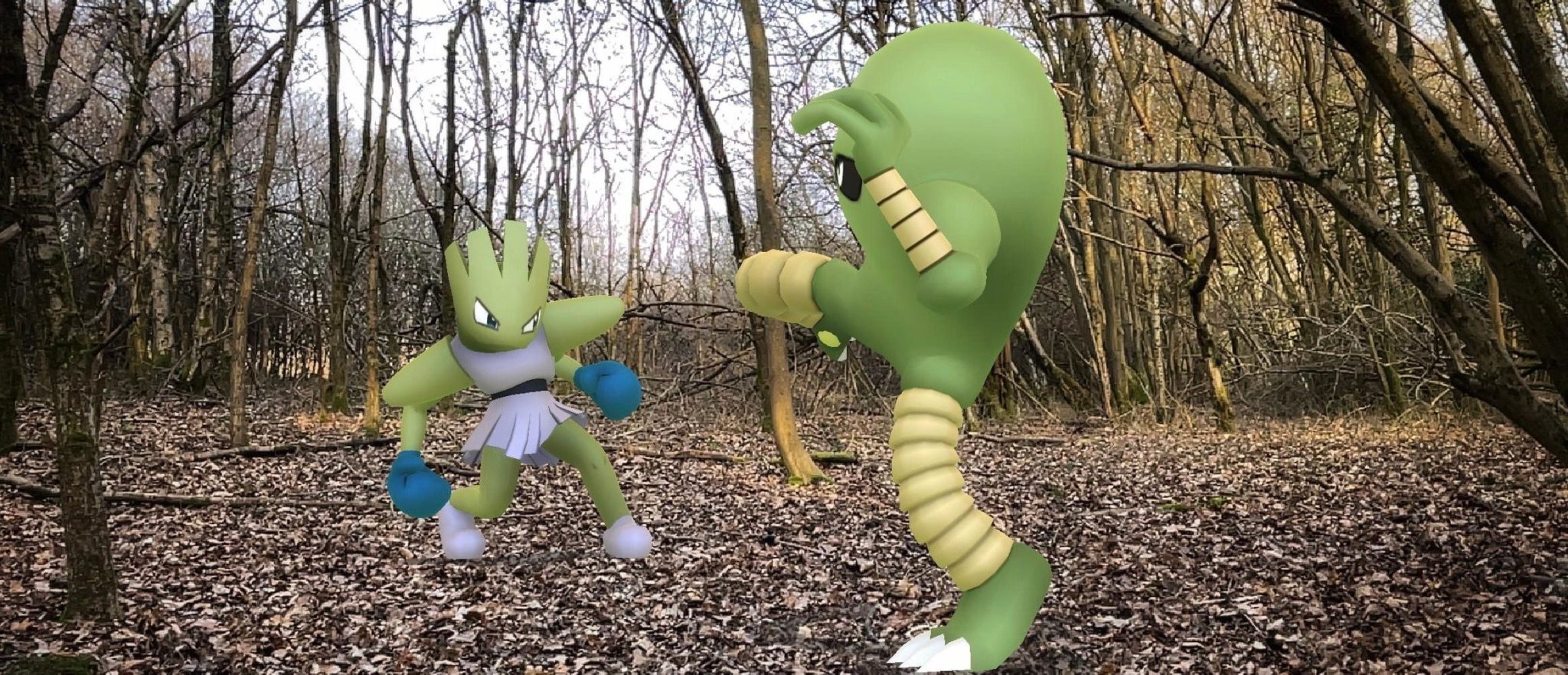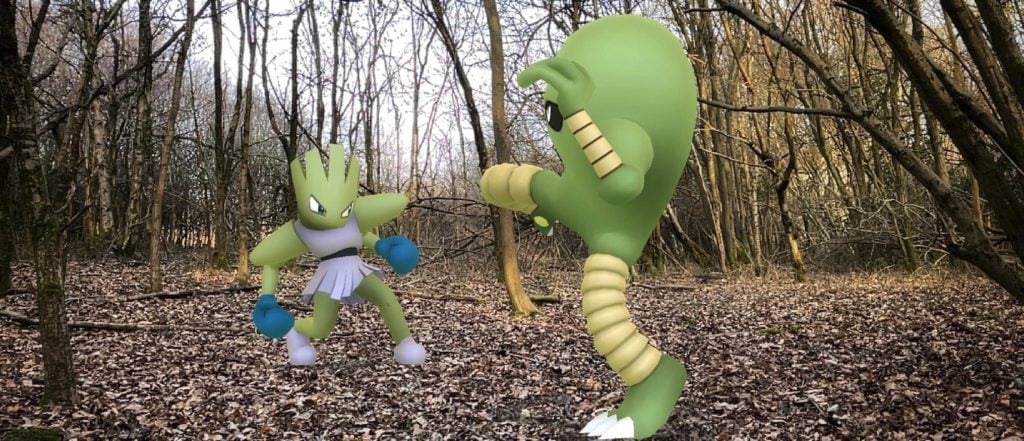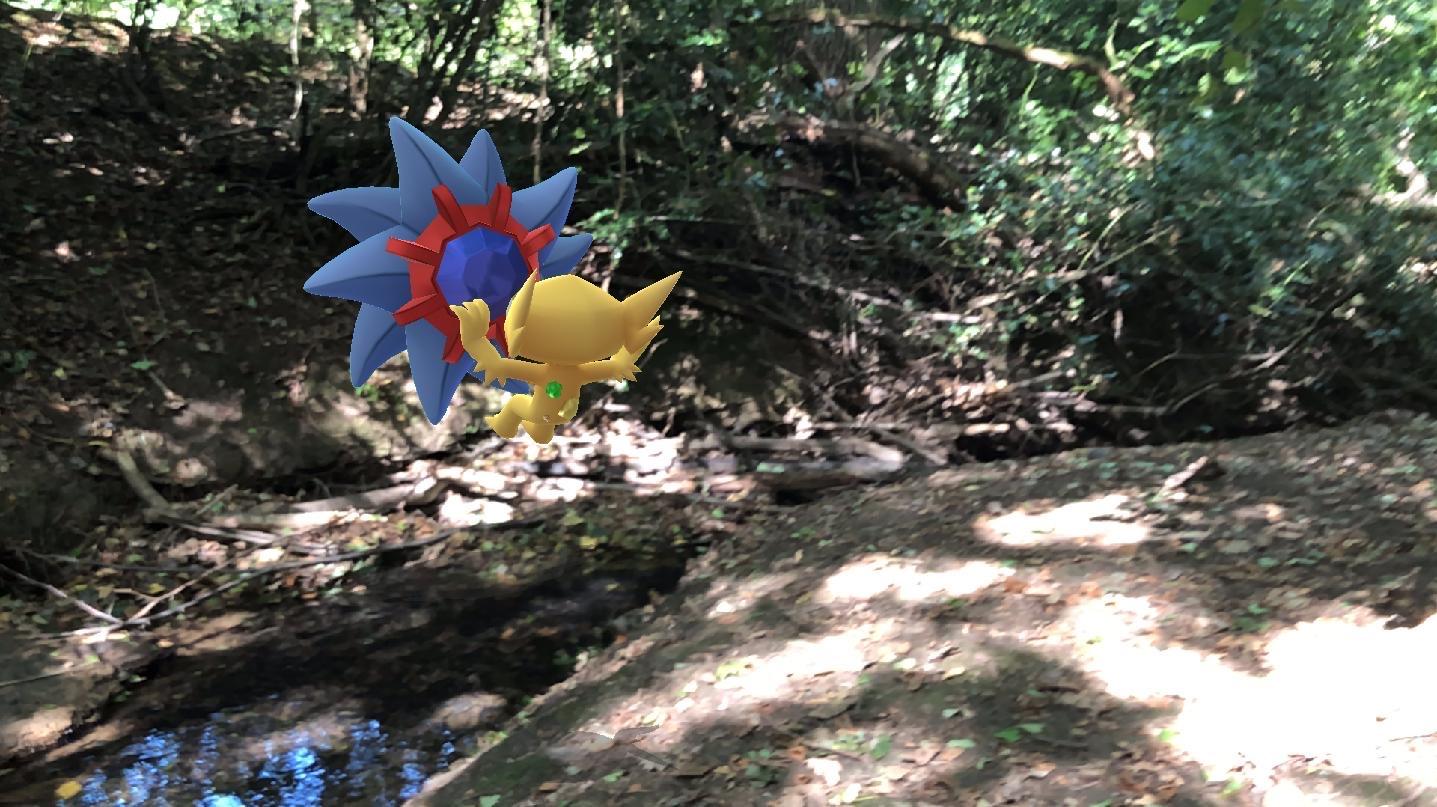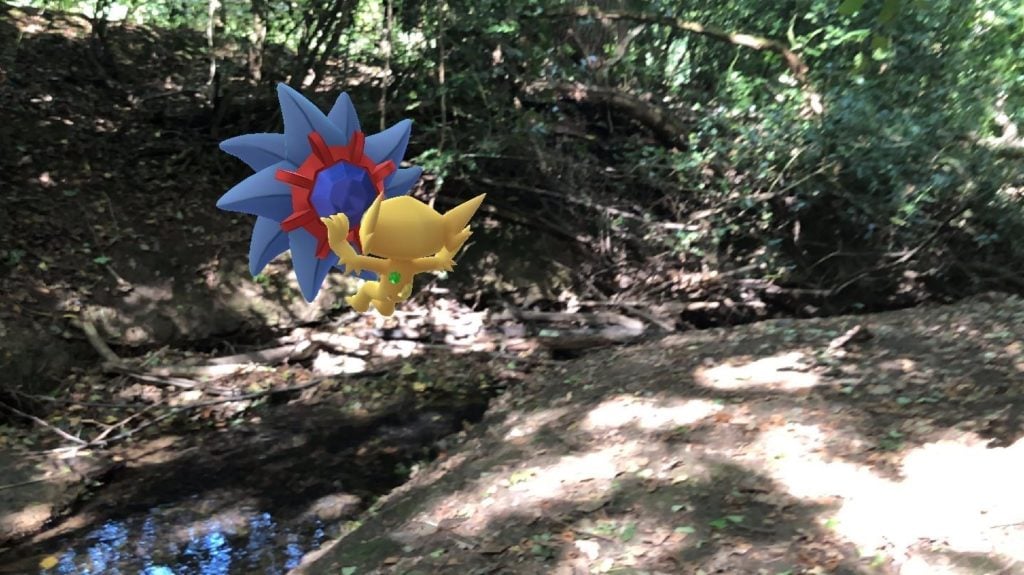 Here is another incredible example of a battle set up by poppunkpokemonyt. He has utilised editing to make it super dynamic!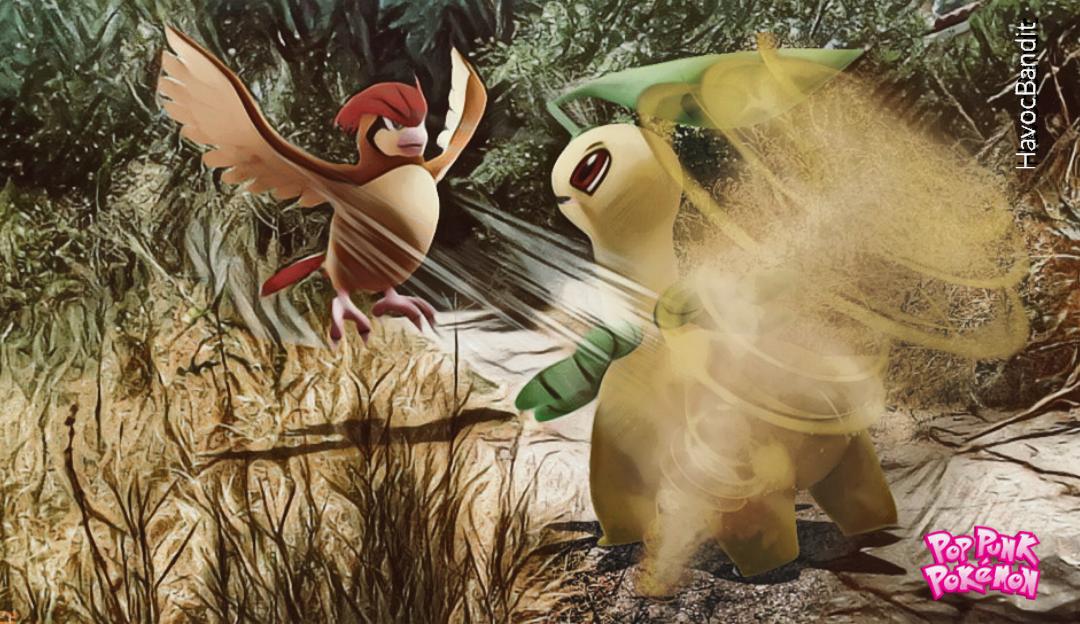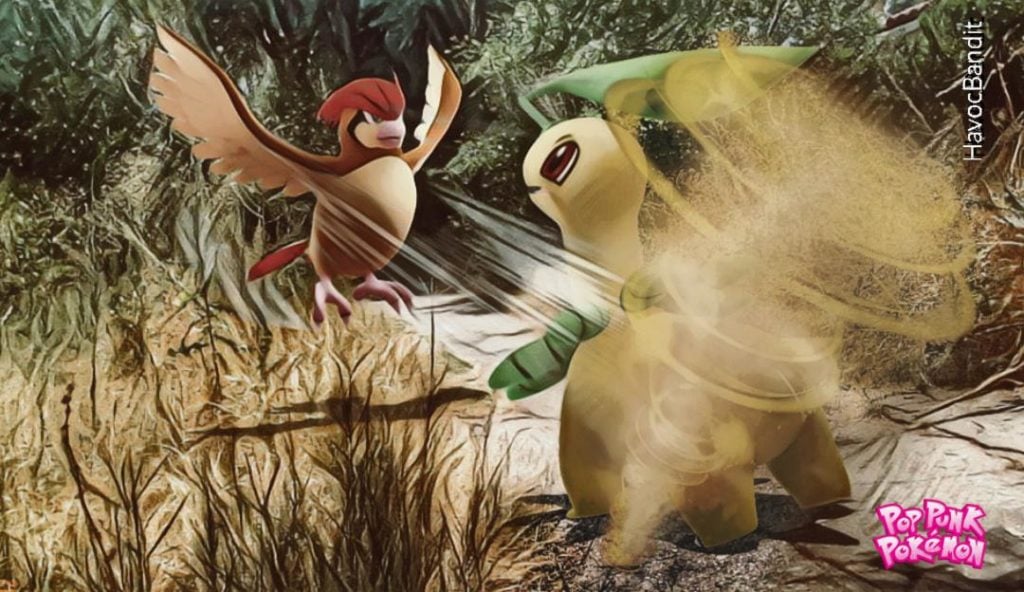 And finally, an adorable and lovely shot by Pelopogo, so much fun!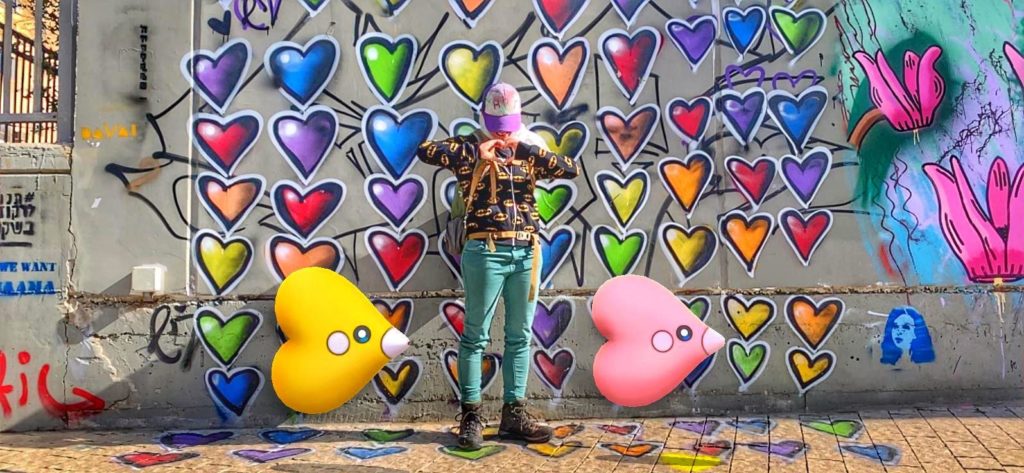 Have you ever used shared/group AR mode? Use the hashtag #GOHubAR on social media to share your photos with us.