Somehow we are up to part 19 in this series about your Pokémon faves that you feel deserve more love! I've always maintained that every Pokémon is someone's favourite, and each time we post this series the replies confirm it for us. As always I've been out adventuring and photographing your suggestions, and taking inspiration from social media posts I see about neglected faves, so here is part 19!
As always, if we haven't mentioned your underappreciated favourite, let us know in the comments, and you might just see them in part 20!
Wooper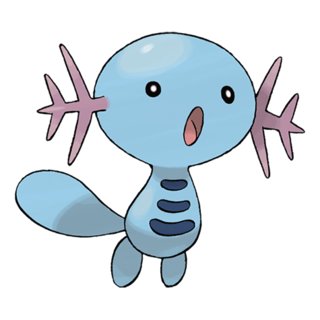 Wooper
| | |
| --- | --- |
| Regular Sprite | Shiny Sprite |
| | |
With the announcement of Paldean Wooper in Pokémon Scarlet & Violet, I feel like I've seen a lot of love for their new form, but not so much for their OG! This little cutie just happily floats along being the best muddy boi, what isn't to love? It is a Pokémon that has a distinct male and female form which is always interesting to see. The male has the double spike on their head as seen above, whereas the female has only one set. Also, have you ever noticed that this tiny guy doesn't have arms?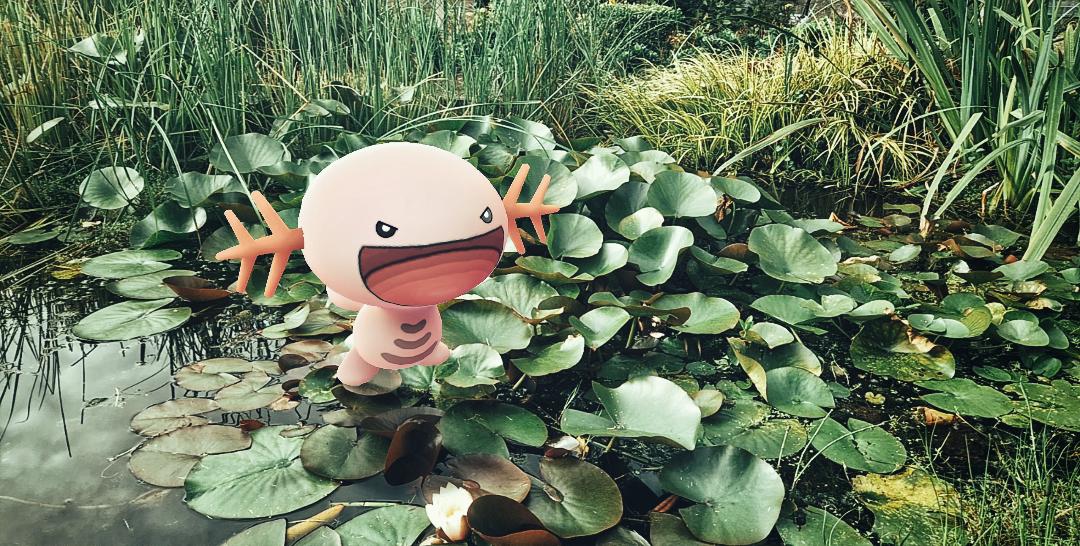 Swadloon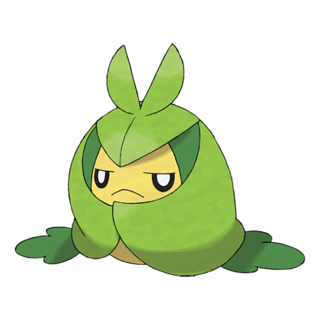 Swadloon
| | |
| --- | --- |
| Regular Sprite | Shiny Sprite |
| | |
Swadloon is known as the 'leaf wrapped Pokémon', meaning we don't actually get to see it's true form, because they always wrap themselves in a leaf for protection! Even their name it a reference to it being wrapped up, with swaddling being a popular form of baby wearing, and the 'oon' potentially coming from the word cocoon. I feel like their base form Sewaddle gets a lot of praise for being adorable, but look at this grumpy little baby wrapped in their leaf blanket! The shiny form is interesting too, whilst not particularly startling, the red eyes and almost autumnal tones work for the design.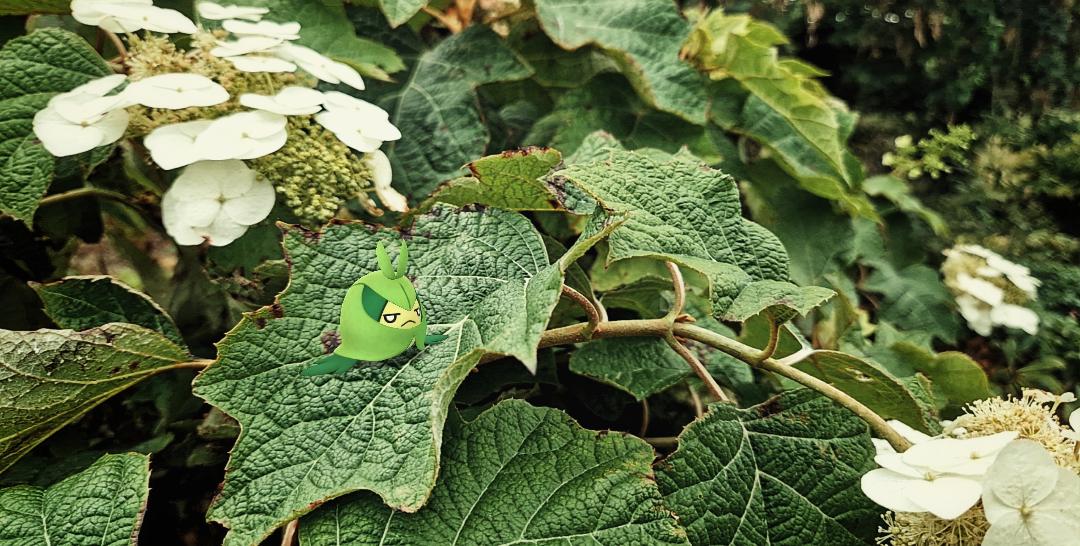 Noivern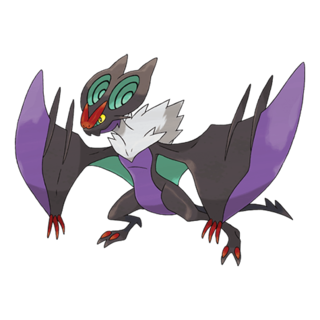 Noivern
| | |
| --- | --- |
| Regular Sprite | Shiny Sprite |
| | |
Noivern is definitely underappreciated as a Dragon type, with sadly not much use in GO at present, but what a design, and what a shiny! Known as the 'sound wave Pokémon', is a very gothic looking bat, with a real mixture of Pokédex entries across the game it has appeared in. Many mention how aggressive Noivern is, but then suddenly in Ultra Sun you get this lovely little tidbit: 'Although it has a violent disposition, if you give it a nice ripe fruit that it loves, Noivern will suddenly become tame.' It can smash boulders with the ultrasonic waves it emits from its ears, and as someone who appreciates the spookier things in life, Noivern is a fave for sure. I suspect Noibat will get a Community Day at some point, whilst it only had one evolution, it is a 400 candy evolution, and who wouldn't want that amazing green bat?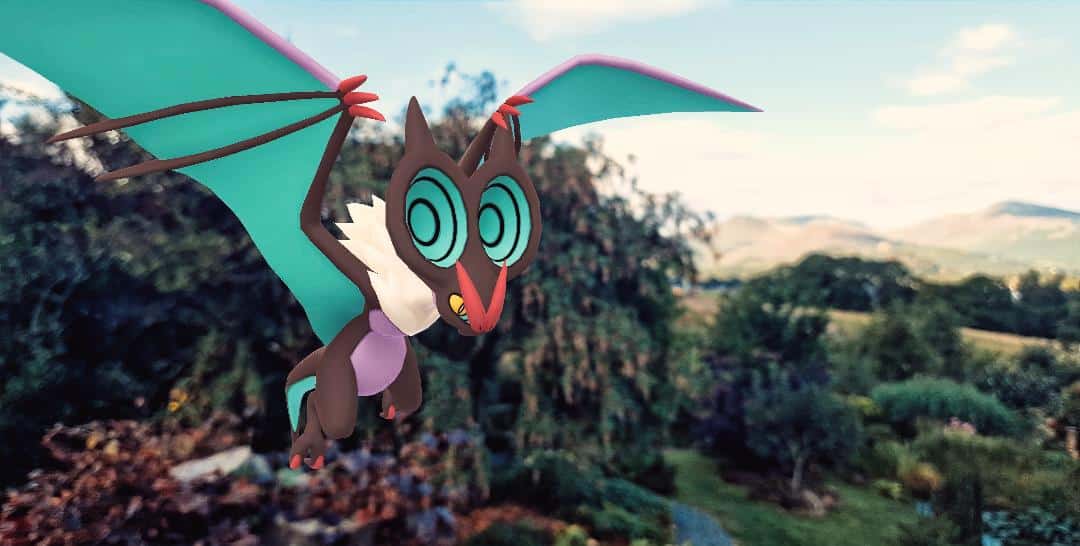 Poliwrath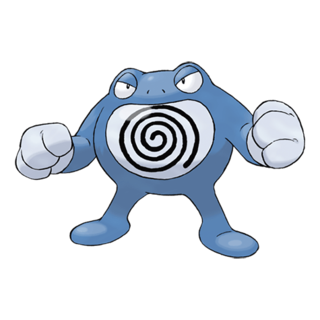 Poliwrath
| | |
| --- | --- |
| Regular Sprite | Shiny Sprite |
| | |
Poor Poliwrath doesn't get quite as much love as Politoed in GO, mostly because Politoed is so much better in PvP, but I still think Poliwrath deserves some love too! Many of the Kanto shinies are a bit on the 'meh' side, but Poliwrath is stellar, swapping from the barely changed blue of Poliwag and Poliwhirl, to a magnificent green. It might not be the most meta, but this ready to box Water type deserves more love, what a powerhouse! Fun fact about Poliwrath, it debuted in the anime in the episode 'Buzz Off, Electabuzz!' when Red's Poliwhirl Poli evolved into it to save his Trainer from drowning. What a good Pokémon! It is known for their immensely strong swimming ability, so it seems only right that their debut had such a heroic moment.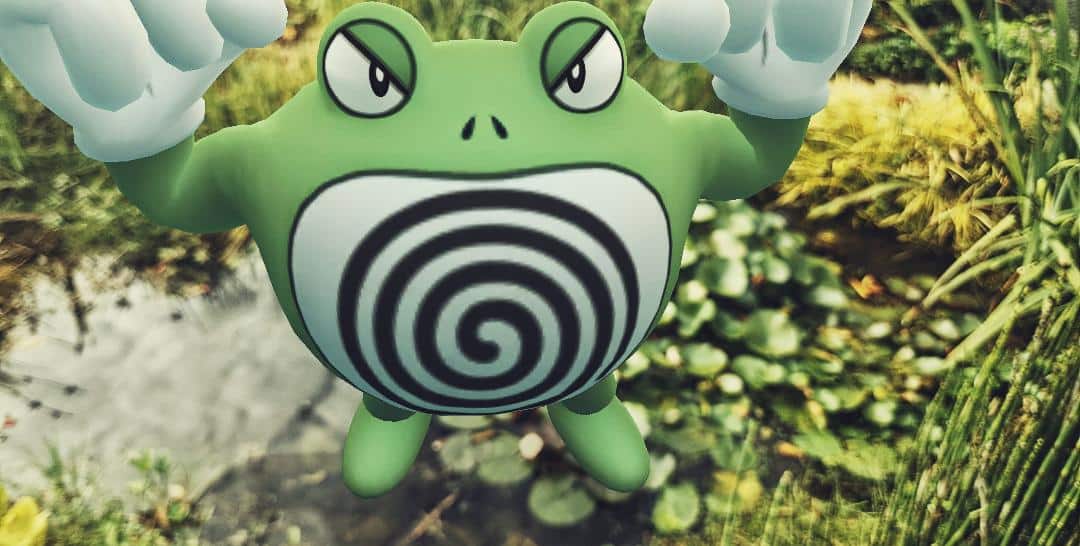 Maractus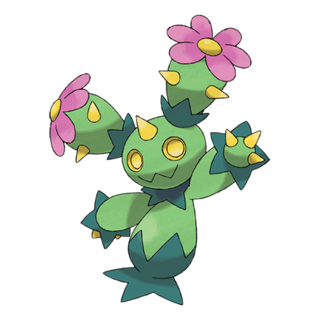 Maractus
| | |
| --- | --- |
| Regular Sprite | Shiny Sprite |
| | |
Of the regional Pokemon, Maractus feels like one I don't see people mention all that often. Available in GO only in Mexico, Central America and South America, it has a prickly pear cactus based design, and is said to sound like maracas when it sways. Fun! The shiny is really cool, while the majority stays green, the base and all the spiky parts turn a berry red/purple, and the flowers yellow. It seems almost a scarecrow like in design, and I can't help but find it cute. Great suggestion twitter!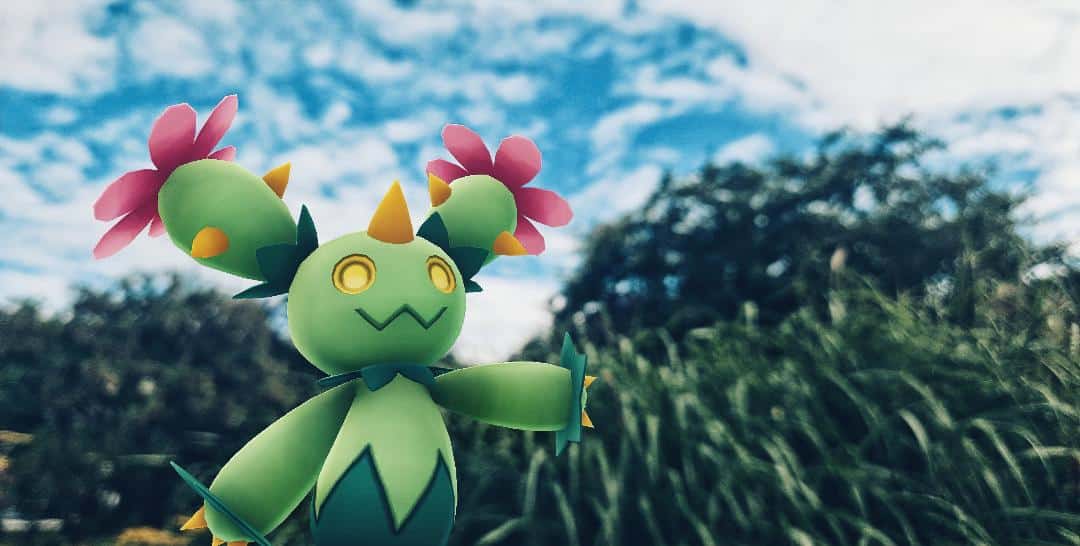 Foongus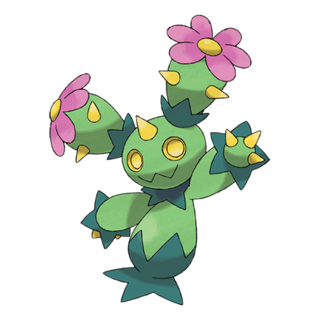 Maractus
| | |
| --- | --- |
| Regular Sprite | Shiny Sprite |
| | |
Foongus is a Pokémon that is much better when you can see it properly in AR mode. The shiny is almost impossible to tell from the front with an encounter, the mouth being a slightly pinker shade it all that looks different. That is, until you can spin it around and see the back, purple! Foongus uses it's Pokéball like pattern as camouflage to protect itself, emitting poisonous spores to anyone get gets closed enough. GO doesn't really let you appreciate the design as you mostly see it from the front, but check it out in AR mode, it's pretty fun! There are a handful Pokémon with Pokéball designs, Voltorb, Electrobe, a Vivillion design, and the Foongus family. A pretty exclusive club!