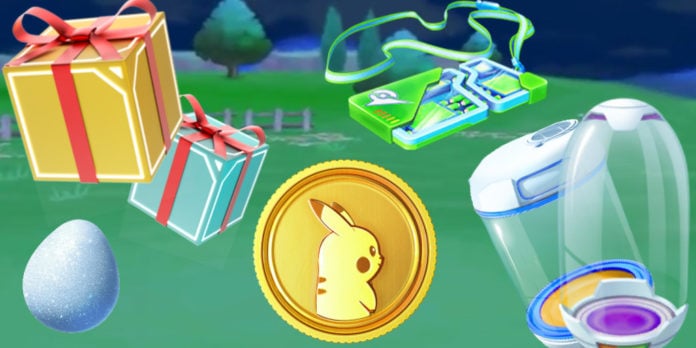 "Those who do not learn history are doomed to repeat it"
-George Santayana, The Life of Reason: The Phases of Human Progress
Looking at the boxes, Niantic did learn from the past, but they actually just increased the number of the things we want rather than remove the thing most people really didn't want, which is Incubators. Let's take a quick look on what's offered in each of the 3 boxes.
Special
Great
Ultra
Premium Raid Pass
2
4
12
Super Incubator
4
12
Incubator
2
Lucky Egg
2
8
Incense
6
12
Star Piece
5
Ultra Ball
20
Price
480
780
1480
Box value analysis
Coin Saved per Box (Incubator & Raid Pass)
20
420
2120
Coin Saved per Box (Incubator only)
n/a
20
920
Coin Saved per Box
145
1107.5
3370
Percent Discount (Incubator & Raid Pass)
4.00%
35.00%
58.89%
Percent Discount (Incubator only)
n/a
2.50%
38.33%
Percent Discount
23.20%
58.68%
69.48%
Before the verdict, I would like to reiterate that I chose to not use the standard price of Lucky Egg, Incense, and Star Piece, since the comparison should be more on the price of buying in bulk. It would be misleading to compare it to the base price which is in principle designed to be more expensive than bulk to encourage consumers to spend more. That being said, I used the bulk price of these items when buying an 8-item bundle.
Quick links to related guides:
Our Verdict
The real savings is when you want both Incubators and Raid Passes. If you only plan on Incubators, you'll see that you're only saving spare change, but if you just want Raid Passes and Raid Passes alone, you're better off buying separately from the store.
Special Box
This Special Box is actually better than previous Special Boxes. You actually save 20 coins if you account for everything that is really valuable for players, namely Incubators and Premium Raid Passes. Plus points if you also need Ultra Balls but honestly, you can get Ultra Balls for free when spinning Stops and Gyms.
Even with all the improvement over past Special Boxes, the box is still a bad deal. Our suggestion remains the same: buy this if you really have no other option.
Great Box
One can argue that buying this box is already a steal, considering at the same price of 4 Super Incubators, you're also getting Premium Raid Passes and more. The overall savings is not that bad either. The only thing that holds me back from saying this is a great deal is that there are better deals from earlier Great Boxes, especially the ones released earlier this year. I guess I'm just spoiled.
Either way, this is a great entry point for those low in cash. This Great Box does what the Special Box can't do, which is a good deal even if you're not really spending that much money. Plus, take note that this is the only box with Star Pieces.
Ultra Box
This is the best deal you can find, and is actually the best Ultra Box deal since the Kanto Event. 12 Super Incubators are nothing to scoff at but the additional 12 Premium Raid Passes might entice raiders to buy this box especially since the difference of this box and just 12 Premium Raid Passes is 280 coins, and from that amount, you already get 12 Super Incubators. The only negative I can think of (other than just giving out 3 additional Raid Passes to call it square) is that this box does not have Star Pieces. I think Niantic could've just swapped the Incense with Star Pieces since arguably, there are more people that want Star Pieces than Incense. Comment down below if you're different, and prefer Incense over Star Pieces.
Overall thoughts
If you plan on buying PokeCoins and want to make the most of it, according to our analysis, Ultra Box has the best bang to your buck. If you are short on cash, Great Box is still a good deal, plus it's the only box with Star Pieces. Only opt for Special Box if you really can't buy Great Box. These boxes are great for those who want Incubators and Raid Passes. If you plan on buying it solely for the Raid Passes, you are better off buying it separately from the store.
With Celebi released, and Generation IV getting closer and closer, these boxes will help you not only with the Celebi Special Research, but also on completing the Pokedex and prepare for the new evolutions introduced in Generation IV. I hope this analysis helps you weigh your choices so you can spend your PokeCoins wisely.