With the increase in price for Remote Raid Passes, players are shifting their focus from raiding to PvP and for good reason, PvP is mostly a free experience and is a great opportunity to be able to test your skills and even have the chance at obtaining Legendary Pokémon from the GO Battle League reward system.
Today we are here to talk about the Pokémon Regional Championships which anyone can participate in. By now, I'm sure you may have seen a thing or 2 about these events online. Players from far and wide gather in designated areas around the world to battle it out in an official tournament-style competition to see who will be victorious, with cash prizes, merch and glory on the line, these tournaments showcase a competitive side of Pokémon GO that many players may be completely unaware of.
These battles are a little different to your standard GO Battle League game. Instead of being a blind pick format, players will instead craft a team of 6 which they will share with their opponent when the time comes. Out of those 6 Pokémon, players must choose their dedicated 3 in accordance with their opponent's team. With some practice and matchup knowledge, players can use this information to their advantage to come up with strategies to outplay and predict certain Pokémon.
What PvP Involves
Think that Pokémon GO PvP is just whoever can tap their screen the fastest? Well, think again. On the outside, PvP looks plain and simple, however, to an advanced player, they are thinking about a plethora of different variables including reading their opponent's teams, counting moves in their heads, understanding how much damage they can take on their Pokémon, shield baiting, and so much more.
Pokémon GO PvP is a game of micro and macro mechanics and those that understand this know how much knowledge and skill it takes to win a game against a highly skilled player. Regional Championships are the best way to view these mechanics in person and will blow you away with how much expertise is required to become victorious.
Competition can be fierce at these tournaments, but don't let that scare you away, while most players go to attempt to try and win it all, a good majority of players simply enjoy the experience and the competitive atmosphere that some may not have seen. The best part about experiencing these tournaments first-hand is the community and how willing trainers around the world are to help one another out.
One of the greatest ways to describe PvP to someone that is unaware of what is going on is to relate it to a game of chess. It's all about thinking ahead and having backup plans if your current ones fail. Mental strength is essential in understanding that being in a bad position is not game over, using all your tools to the best of your abilities to be able to perform the next best move is key to making comebacks. What separates the good from the best is their ability to be able to get into their opponent's head with the use of shield baiting, swapping to lure out certain counters and other advanced tactics.
Whether you're a PvP veteran or just looking to get into it, Regionals can be a great experience for those looking to test their skills. Many players start off playing GO Battle League, but this skill can progress into the real world as Regional tournaments are a constant event. With each and every tournament, the prizes and glory become bigger and better.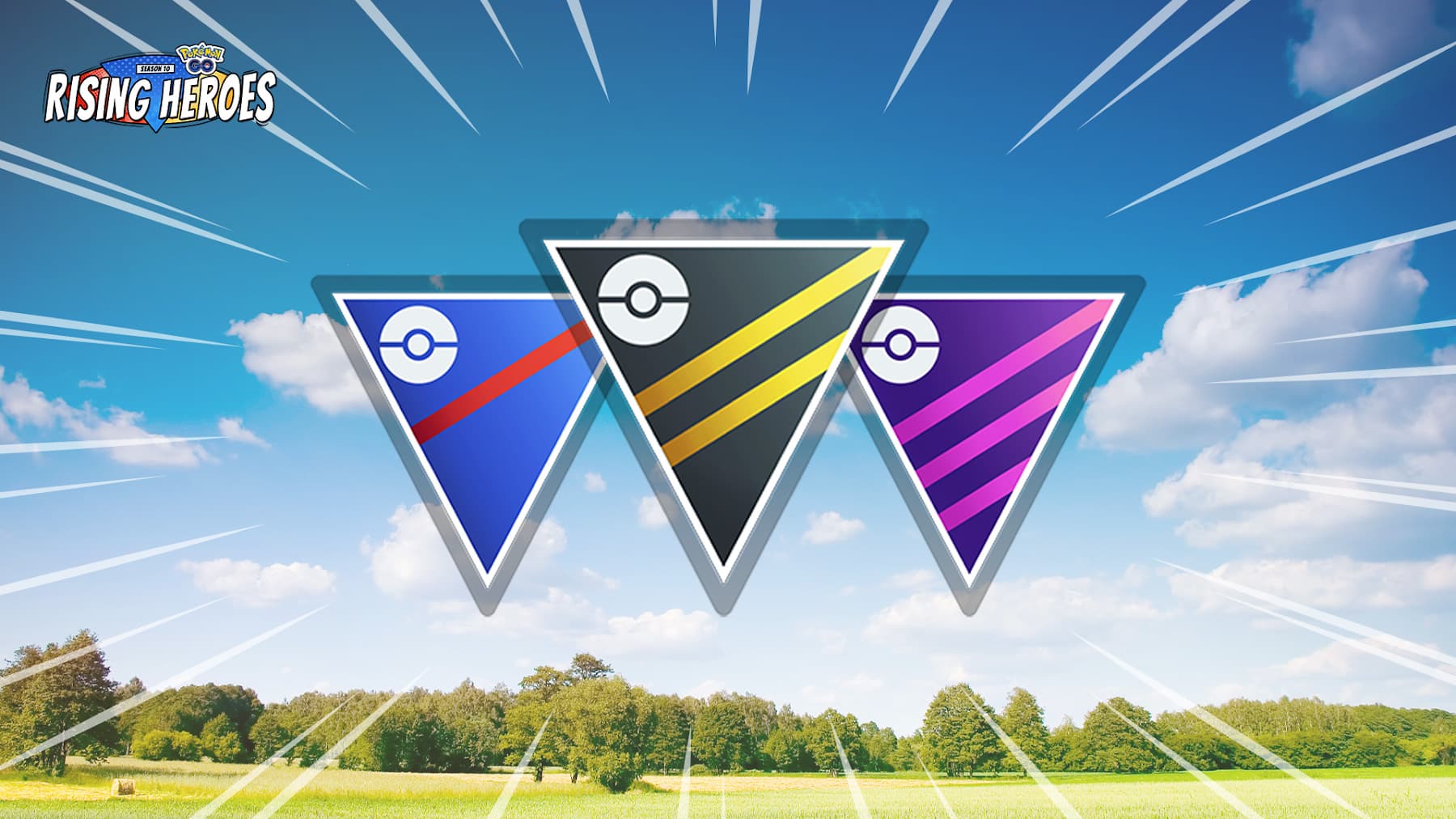 Team Building
Having a team of 6 that can synergise well together is key to having a solid outcome in these tournaments. You want to craft a team that has a solid balance of damage, bulk, and versatility and can also handle the current meta. Spice picks can be a bit of a gamble, however, if you're confident and understand that Pokémon's capabilities, it can be a solid option that can throw future opponents off guard since they may not be familiar with the moveset and damage output.
Keep in mind that certain Pokémon are meta for a reason. While it may seem dull to see so many similar Pokémon on most people's teams, the top-tier picks have a great combination of different aspects which have been proven to be successful in being victorious in these tournaments. Some of the most common picks in the current Regionals meta include Pokémon such as; Medicham, Noctowl, Lanturn, Stunfisk (Galarian) and Trevenant.
Fast Move Mechanics
Once you've prepared your arsenal of Pokémon, it's time to practice. Some of the best advice I could offer would be to master the art of move counting, arguably one of the most important skills to learn if you'd like to improve at PvP. What this means is to count each time your opponent uses a fast move to know exactly how much energy they will be on after they throw a charge move, this skill allows you to determine when you can make your next play of either throwing your own move or making a swap to catch their move.
Pokémon GO PvP may not look like it, but it is a turn-based game. Before I confuse a lot of people, let me explain, Each Pokémon's fast move is set on a turn from 1-5. For example, 1-turn moves are the fastest moves in the game, Dragon Breath and Water Gun are both 1-turn moves. 2-turn moves include moves such as Shadow Claw and Counter, 3-turn moves include moves such as Bubble and Snarl, 4-turn moves are moves such as Confusion and Volt Switch, and finally, 5-turn moves which, as of now, there is only 1 which is Incinerate.
After you understand the turn concept, it is essential to practice move timing in order to make sure you can gain maximum energy management without your opponent sneaking in moves. Also, learning which Pokémon win CMP (Charge Move Priority) can be vital for winning games because it can allow you to throw at the perfect timing in some scenarios.
If you'd like to learn more about Fast Move mechanics and a whole lot of other useful information, I couldn't recommend using PvPoke.com enough, it is without a doubt the most useful tool to become a better player.
Practice and preparation in different scenarios are key to having the best chance of being successful. Finding a buddy to run practice/scrim battles can be the perfect way to have an advantage in these Regional tournaments. There are many Discord servers where players are willing to run some practice games in order to sharpen up their skills. For example. some great Discord channels to join would be The Silph Arena, GO Stadium and Arena Australis.
The Mental Side of PvP
Once you are feeling confident, it's time to talk about some lesser-known advice that not many people talk about but I feel is one of the most crucial aspects of PvP and even in life, which is the mental aspect. Mental strength is the defining factor when it comes to separating the good from the best. A player that has a clear mind and finds their flow state compared to a player that is tilted from a previous loss or outcome has an indefinite advantage simply due to being in the right frame of mind. The player that is focused solely on the current game and not on a previous loss is able to concentrate and perform greater.
If you're lucky enough to make it onto the main stage and play on the official PlayPokémon Livestream, it can be a daunting and stressful experience for those that are overthinking about the audience watching them, the bright lights and the pressure can throw some people off. Someone with a strong mindset will take those nerves and use them in a positive way rather than letting them crack under pressure.
In Regional tournaments (unless it is a semi-finals/grand final), will be a best of 3 meaning that a player must win 2 out of 3 games to make it to the next round. For most people, losing game one can feel like they are going to lose the whole round, whereas an experienced player with a strong mind will see this as an opportunity to simply tweak their strategies and adjust to their opponent's picks and their play style.
If you'd like to learn more about the mental side of PvP, feel free to check out my article by clicking here which discusses the importance of this aspect.
Another great tip I could offer would be to stay up to date with all the different Regional tournaments around the world and to watch them being live-streamed so that you can view some of the best players in the world to understand their plans and ideas come into fruition and also how they overcome tricky circumstances. Some of the greatest comebacks have happened live on these streams which can be monumental for shaping the way people play.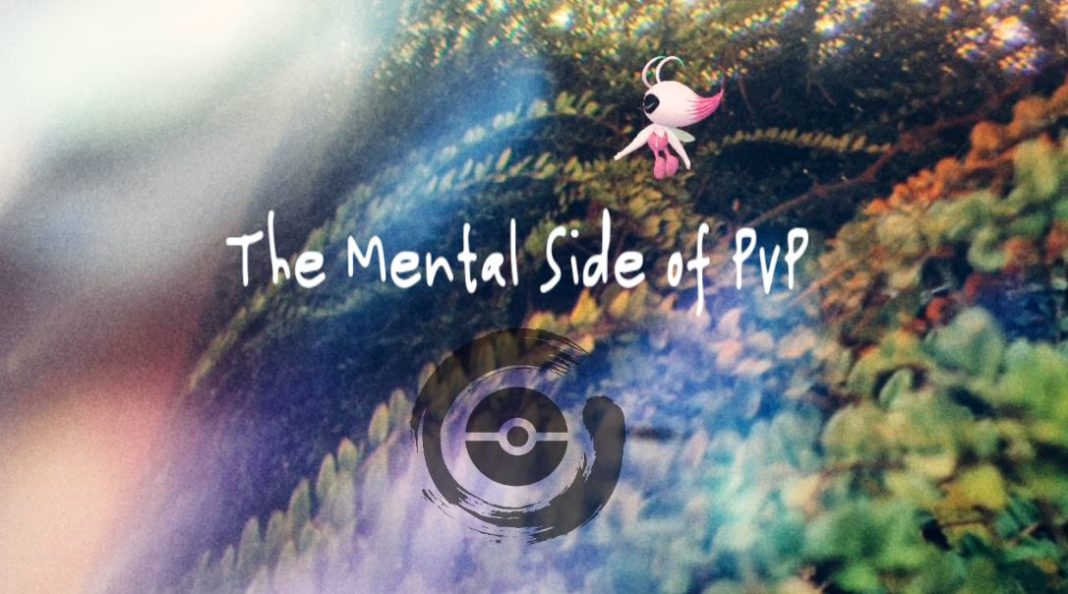 Parting Words
As we are all fully aware of some of the… questionable decisions lately from Niantic, we can be thankful that experiences such as participating in a Regional Tournament bring together communities and showcase what Pokémon GO is all about. Coming together, meeting new people, making friends and creating memories to last for a lifetime.
From my own personal experience of participating in multiple regional and other major tournaments, I can say that these have been the highlight of my experience with the game and even some of the best memories overall in my life. Travelling to places such as London for the 2022 World Championships allowed me to finally meet up with an abundance of people I have known for years online and to hang out with some of the most talented players in the world.
Be sure to stay up to date with social media to be notified when and where a Regional tournament is being held near you so that you may participate and experience the competitive side of Pokémon GO for yourself.
See you out there, trainers!