The best of the best came together last weekend for the Pokémon World Championships in London and boy was it an experience to remember. This event paved the way for the competitive Pokémon GO scene and the game as a whole.
Trainers that placed either 1st or 2nd at their Regional Championship were invited to participate in the Pokémon GO World Championship which meant that each battle was the ultimate test of skill and knowledge.
Thankfully, after my placement at the Perth Regional Championship, I could attend this event as a competitor. I'll be going through my personal experience and what it was like to play amongst some of the best players in the world.
---
Considering that this was my first time in London, coming all the way from Australia was a big deal for me. I arrived a few days prior to the World Championship to take in the sights and sounds that London had to offer. Seeing all the main tourist attractions for the first time such as Buckingham Palace, Big Ben, The London Eye, Tower Bridge, and the old/new style architecture left me in awe.
After I was done exploring some of the marvellous intricacies of London, I had the privilege of catching up with the other 2 Australian Masters division competitors, ValiantVish and RicFlareon. Apart from this, I also managed to catch up with a few of the GO Hub crew, JellyBean, Kitty and Spindiana who were all an amazing bunch of people. Considering that we had never caught up in person, we all felt comfortable and had a tonne of fun together.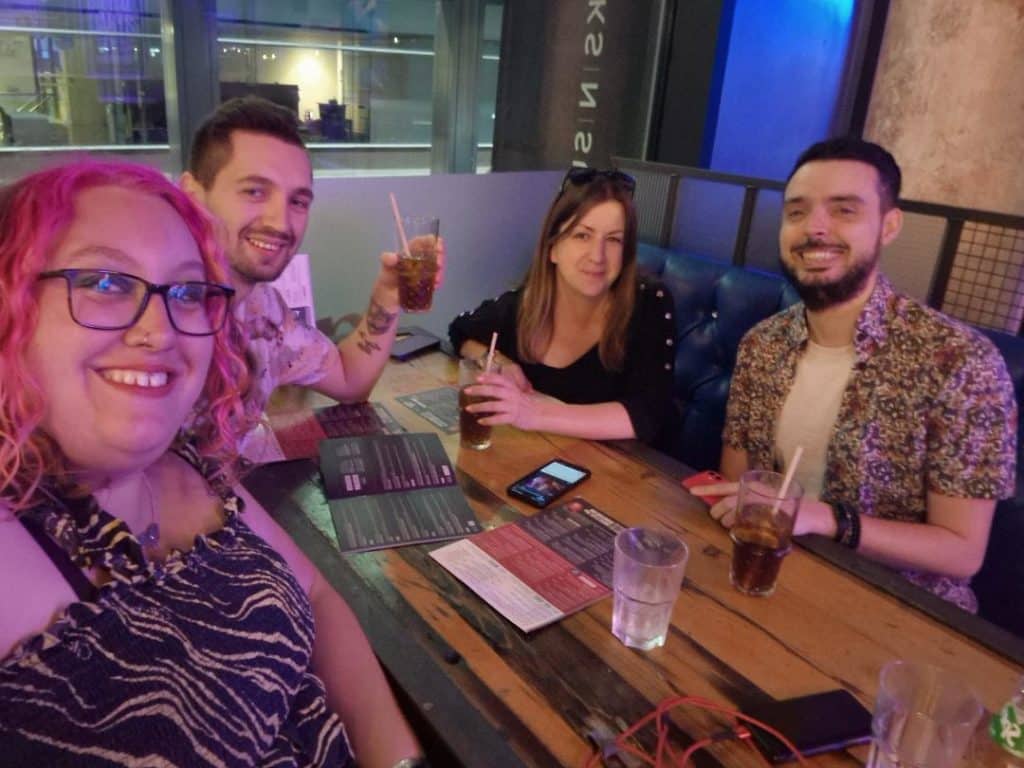 While the sightseeing and social interactions were lovely, it was time to buckle down and focus on the main event.
The Venue
The Pokémon GO World Championship was held at the ExCel centre which hosted other Pokémon games apart from GO such as the TCG, VGC, Pokkén Tournament and Pokémon Unite which were all immensely entertaining to watch too.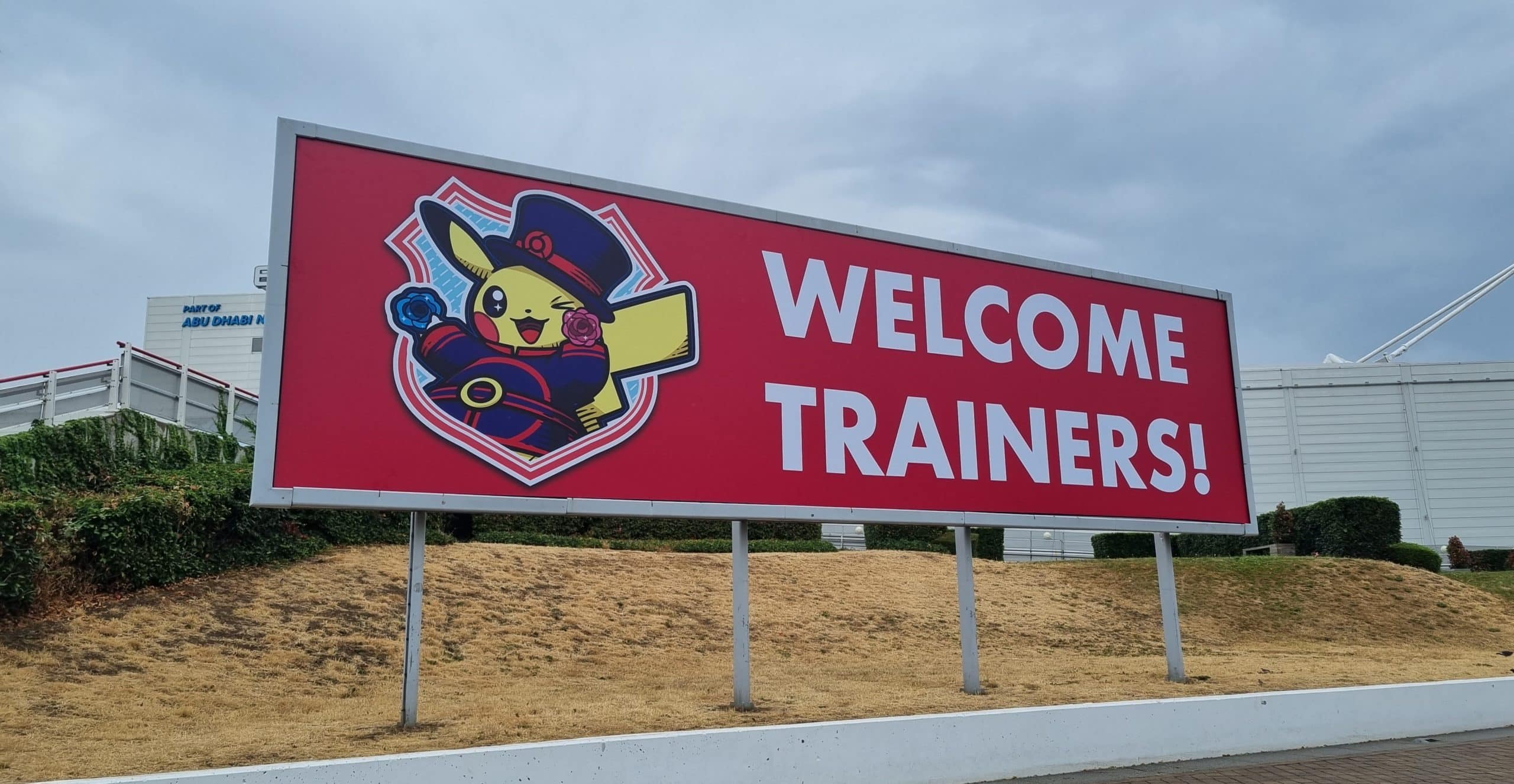 The Day Before
On Thursday the 18th was the Pokémon GO LCQ (Last Chance Qualifier), which meant that players could battle their way to try and earn a spot into the World Championship. The top two Masters division players and the top Senior division player from the tournament received an invitation to play the following day.
This was good because it gave me time to familiarise myself with the venue and check out some of the Pokémon-themed decorations which gave the whole venue an amazing vibe including various banners, posters, screens and of course the PokéCenter which was one of the main highlights for many people. Despite the fact that JellyBean and I had to wait in line for almost 2 hours despite having a reservation, we ended up exploring the store and came out with our hands full of various different products including hand-painted figurines, plushies, cards and more.
Game Day
While the official stream was getting ready, competitors were presented with the bracket which showed who they were versing and which table to meet at. A link to the official bracket can be found here.
As you can see, the Pokémon GO area was set up like this, it had tables and chairs with phones provided to us competitors, along with monitors set up for those wanting to watch the action while waiting for their next match. This was what you didn't see in the official stream.
At the start of the day, a few trainers were chosen at random to compete on the main stage. With lights, cameras and the live audience watching your every move, this made for a nerve-racking experience for those lucky enough to be able to compete on stage. As the day progressed and the more battles you won, the higher your chance of competing on stage. Unfortunately, everyone did not get a chance to be able to play on stream due to time restrictions, however, those that did make it made sure to perform to their heart's content.
If trainers won enough games, they were invited to day 2 of the World Championship. Day 2 consisted of the top 16 players and meant that on this day, the first-ever Pokémon GO World Champion would be crowned.
I ended up going 2-2 which meant that I did not make it to day 2, however, I was proud of my performance considering I was up against some of PvP's greatest.
Compared to watching a live stream from home, actually being there in person was an experience like no other. The atmosphere was intense, hearing the crowd roar after a clutch charge move catch, joining in on applauding after a well-deserved victory and even just seeing the reaction of other players as certain situations arose in a match was unforgettable. The energy of the live crowd gave me goosebumps and was a warm welcome into what the future holds for the competitive Pokémon GO scene.
Whilst everyone that competed put up a good fight, there could only be one winner from each division. I'm sure you all already know who won but if you don't, MEweedle ended up winning the Seniors division and DancingRob won the Masters Division which crowned these 2 trainers, the first-ever Pokémon GO World Champions. History in the making.
The Afterparty
After all the stress of the competition had settled, it was time for everyone to come together and celebrate this momentous occasion. We all gathered at the Brewdog Bar in Canary Wharf. This was where players would all finally have the opportunity to meet up and chat amongst their fellow battlers. For many (including myself), this was our first time actually getting to know others in person.
An almost overwhelming amount of top battlers, Twitch streamers, YouTubers, influencers, fans and other well-known names attended this event. It broke down the competitive barrier and really did show that in the end, we are all actual humans behind the screen and share a great deal in common and love for the game. All and all, it was a vastly chill night of getting to know one another, making new friends and creating memories to cherish for life.
Massive shoutout to Adellion and the whole crew at Londons Finest for making this night possible.
Final Remarks
From writing articles 2 years ago about Pokémon GO having the potential of becoming an official eSport, to now competing in the 2022 Pokémon GO World Championships hosted by the playpokemon company with thousands of dollars on the line is truly a wild feeling.
While this event was a great success, I see it as a stepping stone for greater things to come. Considering this was the first-ever Pokémon GO World Championships, I feel as though there wasn't much to complain about. The only real feedback I could offer would be to do more initial testing on the phones provided to competitors, as there were a few complaints that there were some frame rate and connectivity issues. Other than that, the stage, stream, layouts and everything else were extremely impressive and professionally set up.
I am beyond excited to see what the future holds, I believe each and every event will be bigger and better which is almost hard to believe considering the hype before and during this World Championship was exceptional.
Stay safe and happy hunting, trainers!
–Adam 'Avrip'