Trainers, with the seventh anniversary of Pokémon GO upon us, a new feature is coming to Pokémon GO, showcases!
Earlier this year XXS and XXL Pokémon were introduced into GO, starting with just a handful of Pokémon, and now spreading throughout the Pokédex to even Legendary Pokémon. Maybe you've collected the teeniest tiniest Turtwig along your adventures, or a truly large boi Snorlax, and with Showcases, you'll now be able to show them off!
Niantic are excited to announce PokéStop Showcases! In this new type of competition, Trainers will be able to enter Pokémon into Showcases at select PokéStops and have them compete against other Trainers' Pokémon! Only a limited selection of Pokémon will be able to compete in a particular Showcase— these eligible Pokémon will be chosen from Pokémon featured in Pokémon GO's current event.
The first PokéStop Showcases will take place during the Pokémon GO 7th Anniversary Party. Trainers will be able to enter Squirtle into Showcases at select PokéStops to see whose Pokémon is the biggest! There will be an icon above PokéStops to indicate where a Showcase is available. Squirtle is not only featured as one of the Pokémon for the 7th anniversary, but this weekend on Sunday 9th July we also see Squirtle return with their squad for a Community Day Classic. So be sure to keep those XXL Squirtle!
Showcases will only run for a short time. Once a Showcase is over, all Trainers will get rewards based on their Pokémon's rank, and the Trainer who takes home the number one spot will get a medal!
Stay tuned for more information on future Showcases. We'll share more information as we have it. In the mean time, we've shared some information on how to take part below, and you can check out this article all about the Showcase Beta Test in New Zealand, and the amazing rewards the trainers for for taking part!
How Showcases Work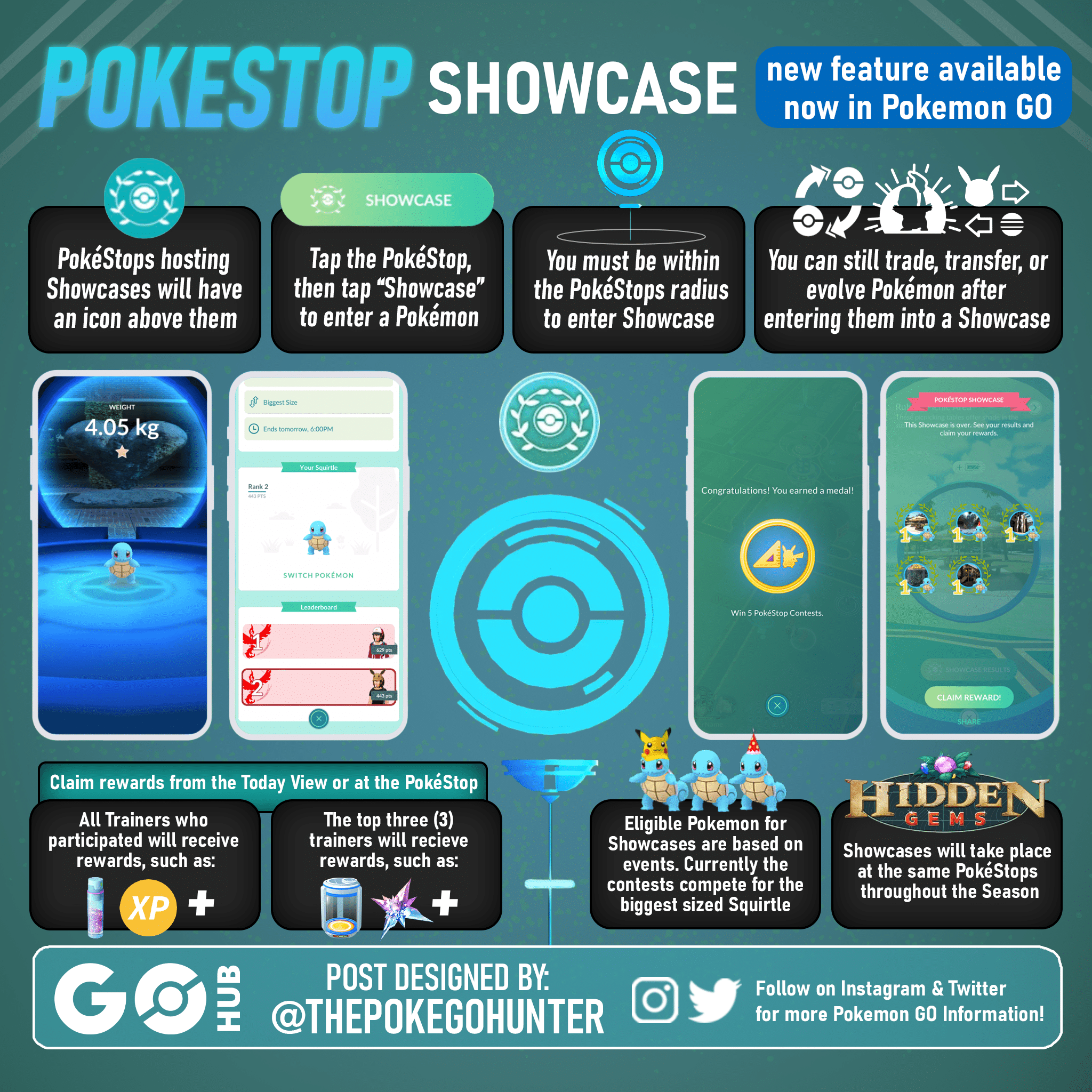 Entering a Showcase
PokéStops hosting PokéStop Showcases will have a unique icon above them. Prior to entering a Pokémon, the Showcase icon above the PokéStop will be green. If you tap the PokéStop, you can then tap "Showcase" to enter a Pokémon. Once a Pokémon has been entered into that Showcase, the icon above the PokéStop will turn purple. You can only enter a Pokémon at a PokéStop that you are physically near.
Showcases will take place at the same PokéStops throughout the Season, so make sure to visit that PokéStop regularly!
Entering your Pokémon into the Showcase does not leave them at the PokéStop. Trainers will still be able to trade, transfer, change form, or evolve their Pokémon after entering them into a Showcase.
Each PokéStop Showcase can support 200 Pokémon. An individual Pokémon can only be entered into one Showcase at a time.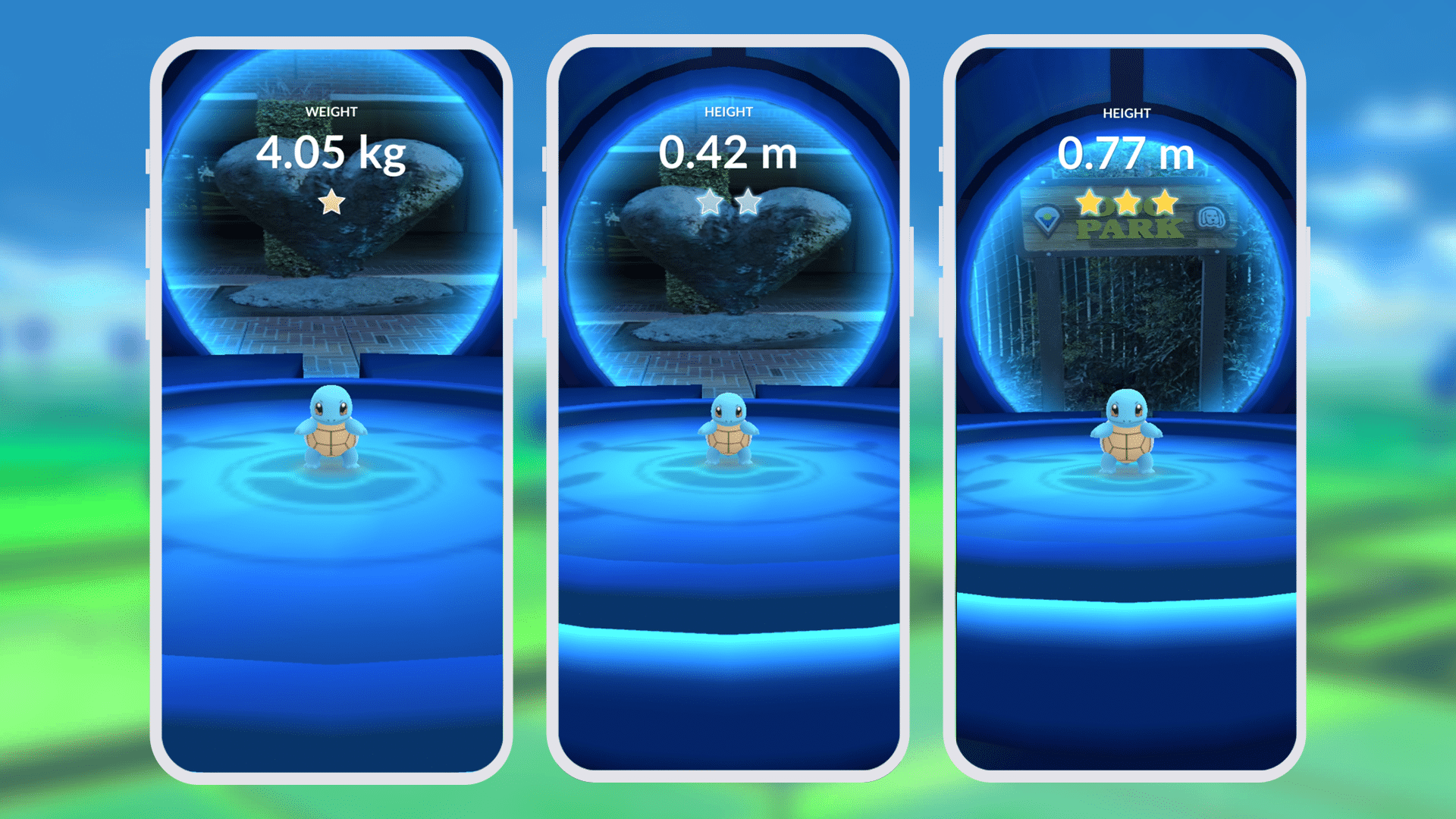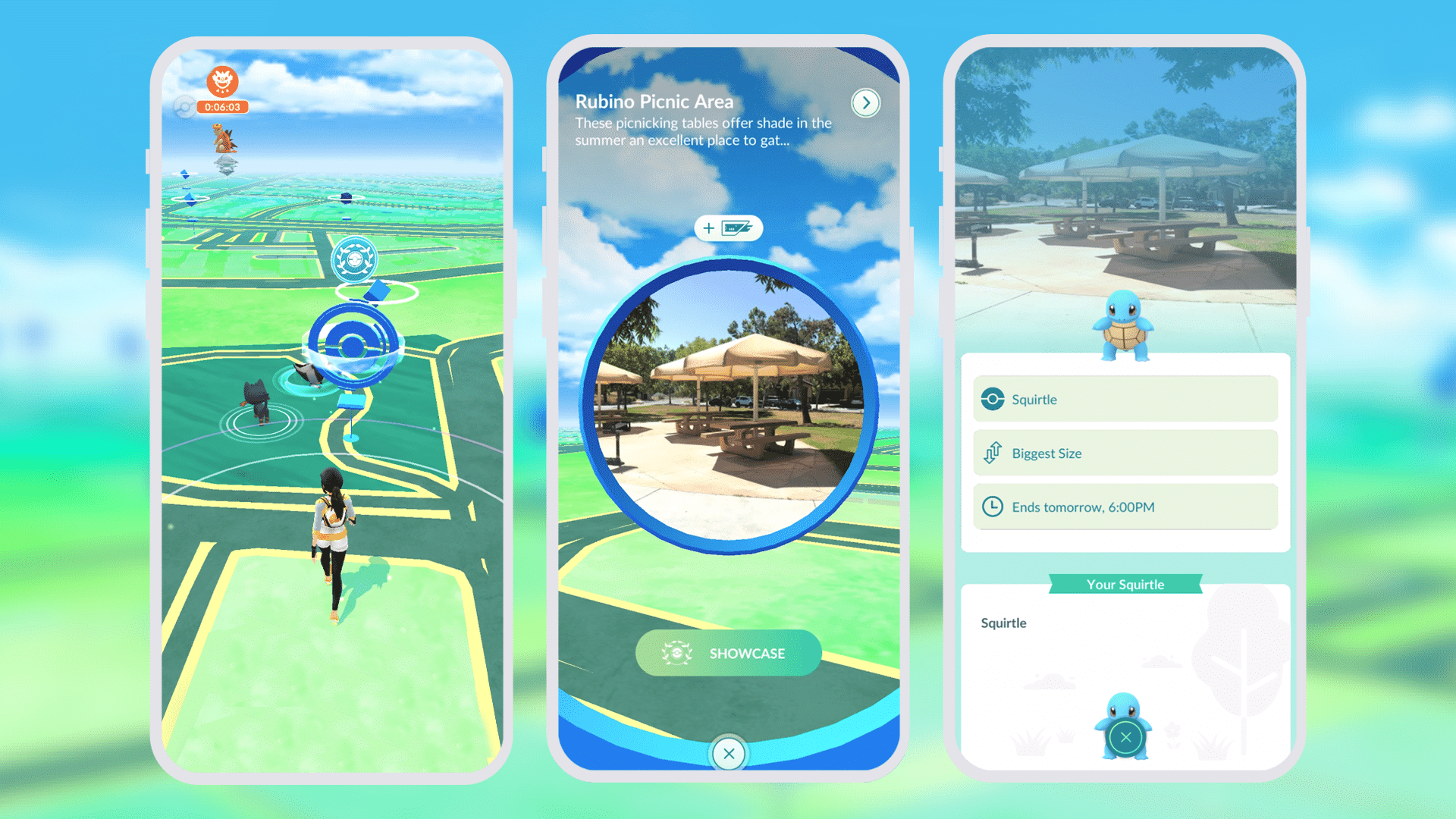 Switching Pokémon
You can catch Showcase-eligible Pokémon throughout the duration of the Showcase period. Trainers can also switch out the Pokémon they entered into the Showcase. Pokémon entered in a Showcase can be switched out remotely.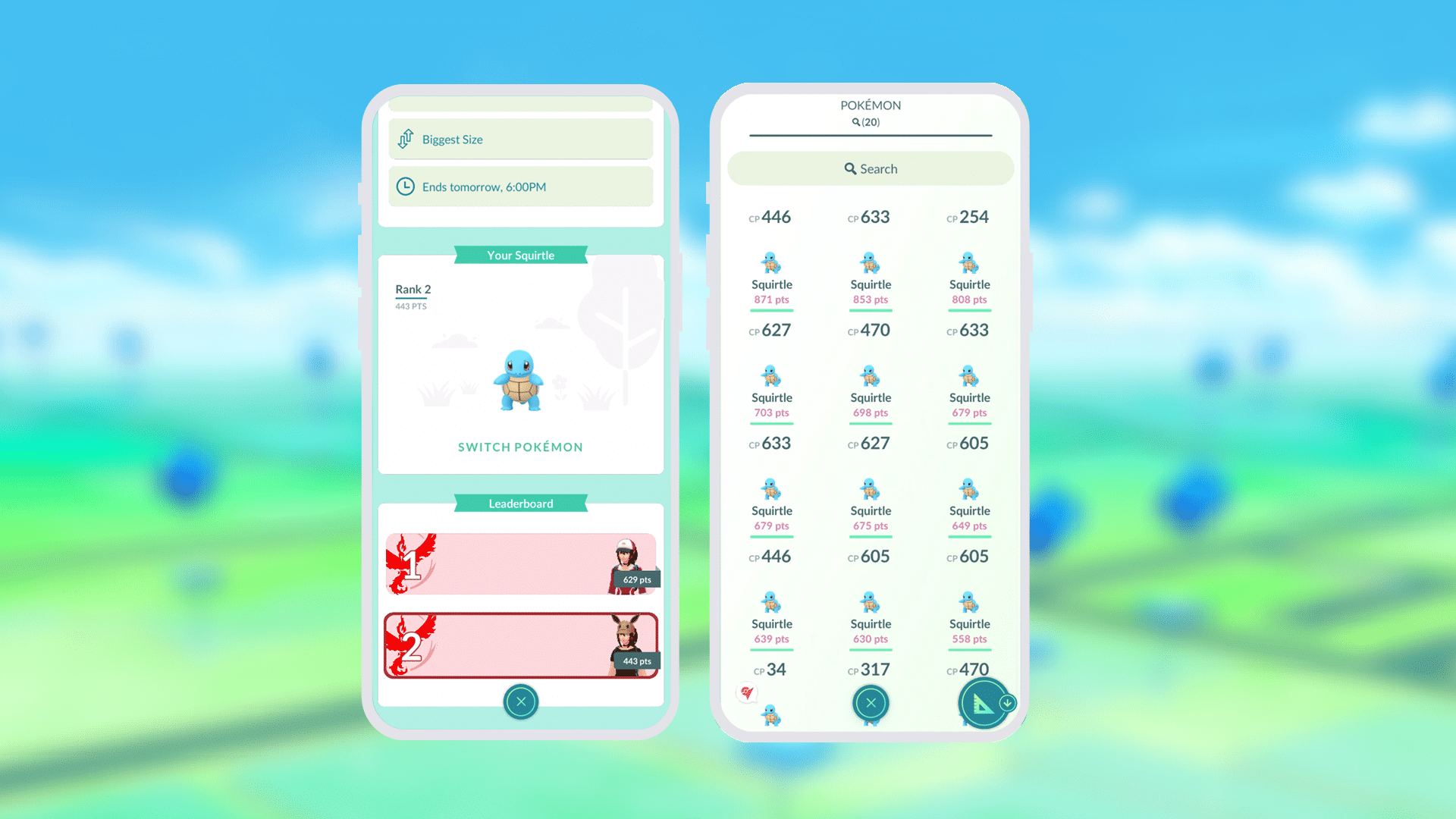 Checking where you rank
You'll be able to see where your Pokémon ranks by checking the Leaderboard section on the PokéStop's Showcase page.
Claim your rewards!
Once a Showcase concludes, all Trainers who participated will receive rewards, such as Stardust, XP, and more! The top three can receive rewards such as an Incubator, a Star Piece, and more. The Trainer that takes home the number-one spot will get a medal!
Trainers can claim their rewards via the Today View once the Showcase concludes, or they can claim them directly from the PokéStop! The icon on the PokéStop that hosted the Showcase will turn orange if there are rewards for Trainers to claim.