Hi there trainers,
Unless you have been living under a Regirock you will know that the Pokémon World Championships were taking place in London between the 18th and the 21st August. For the first time ever, Pokémon Go was represented as a fully competitive E-sport with trainers from all over the world invited to compete for the top prize of being the worlds first Go Battle League champion, a prestigious honour indeed! I was lucky enough to attend this event in person and would love to share my perspective to you…
Who am I?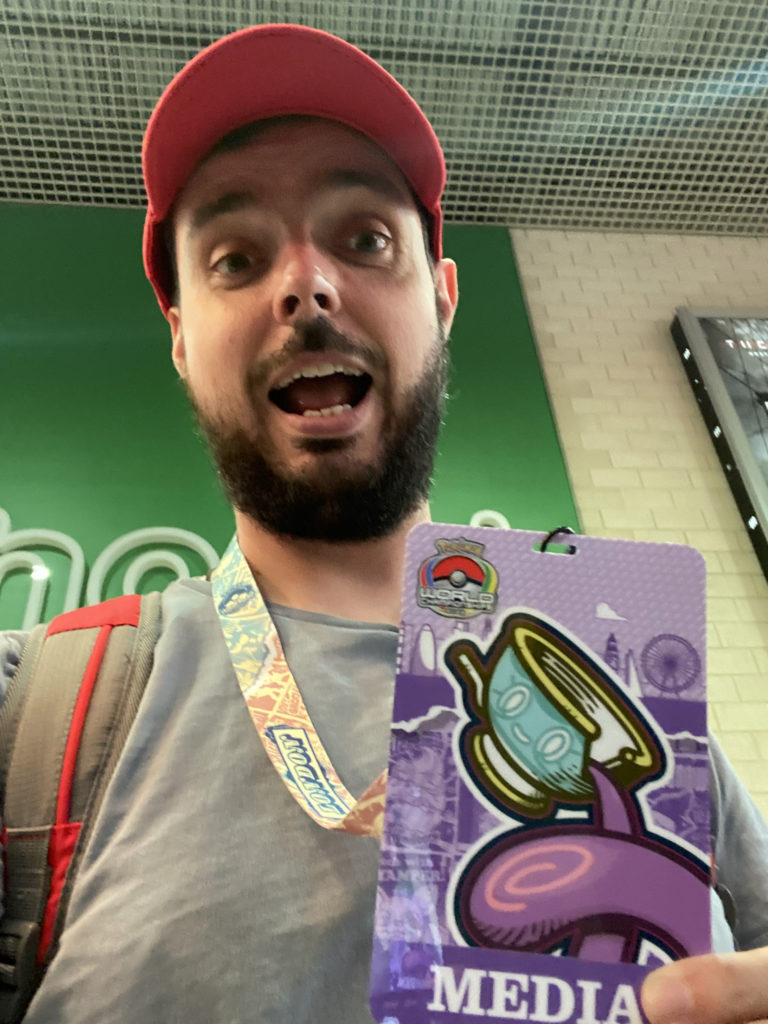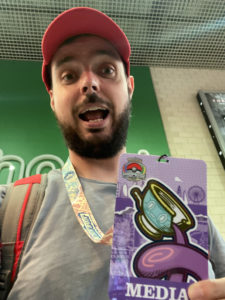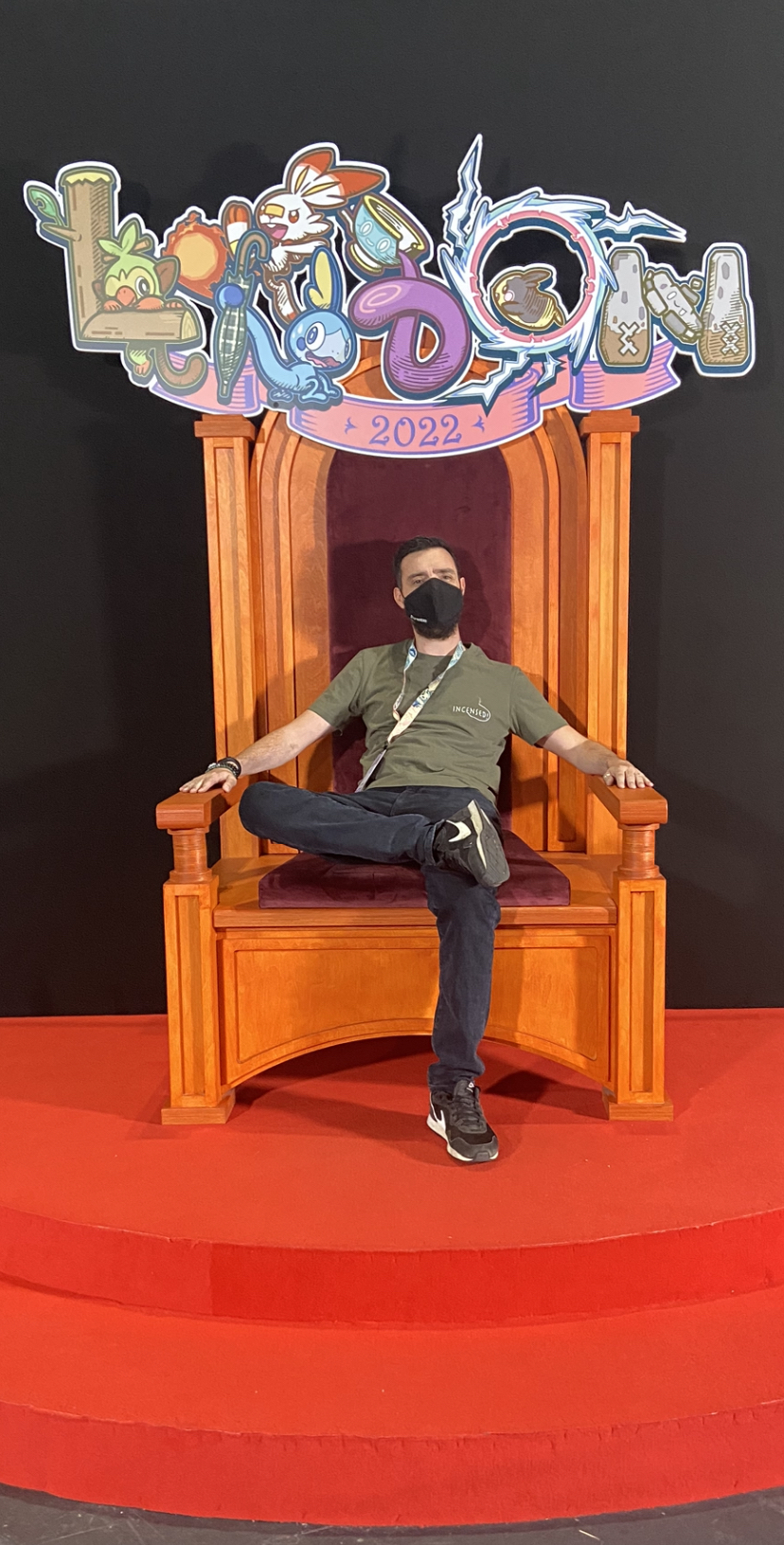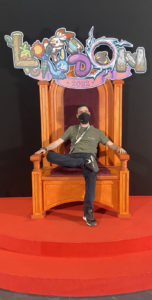 My trainer name is Spindiana, I have been playing Pokémon GO since its initial launch in the UK in July 2016 and I've been hooked ever since. I have never been to a GO Fest (outside of the globally available ones), or to a Safari Zone, so this was my first time going to any real large scale Pokémon event. I'm primarily a raider and spend my dust powering up the top meta counters so I can solo/duo legendary and mega raids wherever possible. GO Battle League generally doesn't interest me for several reasons –
Hunting the ideal IV Pokémon is time consuming
Memorising movesets and typing matchups is hard work (because I have a small brain)
It is ever changing, every new Pokémon or new move introduced has the potential to change what is hot and what is not, the pace of change is too high for me as a semi-casual battler
Having said all that, I know enough about GO Battle League to appreciate watching professional players battle it out and understand what is happening.
The Shinies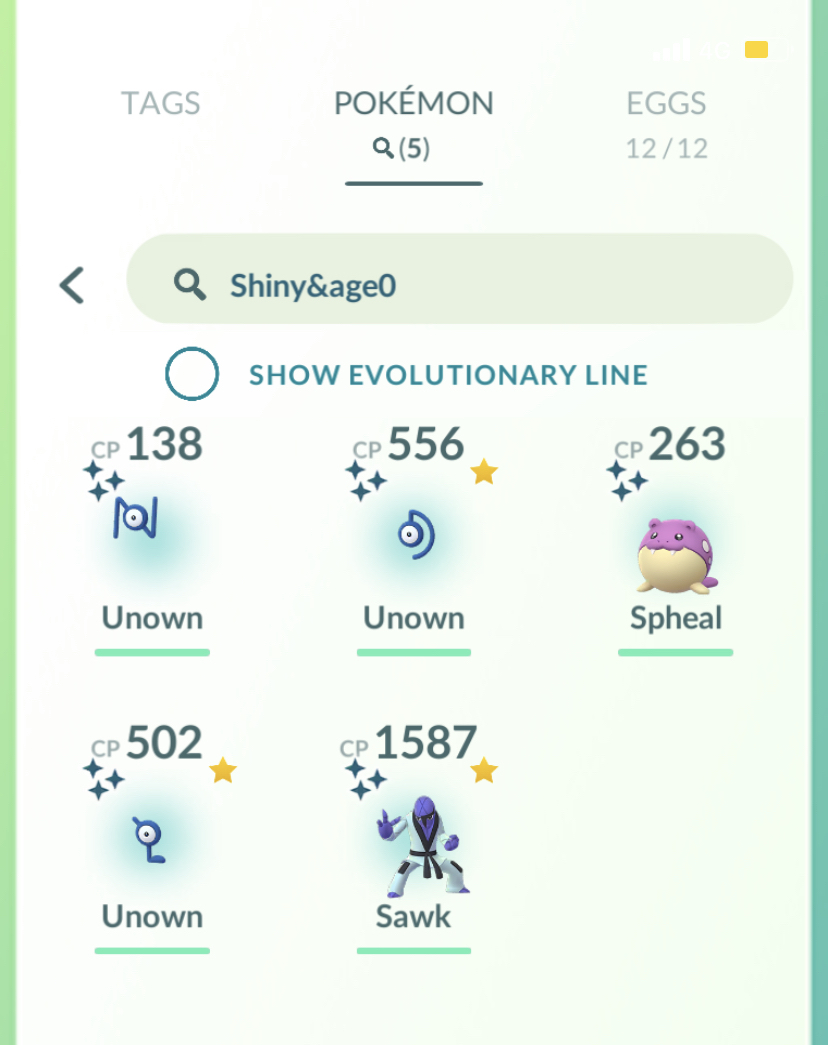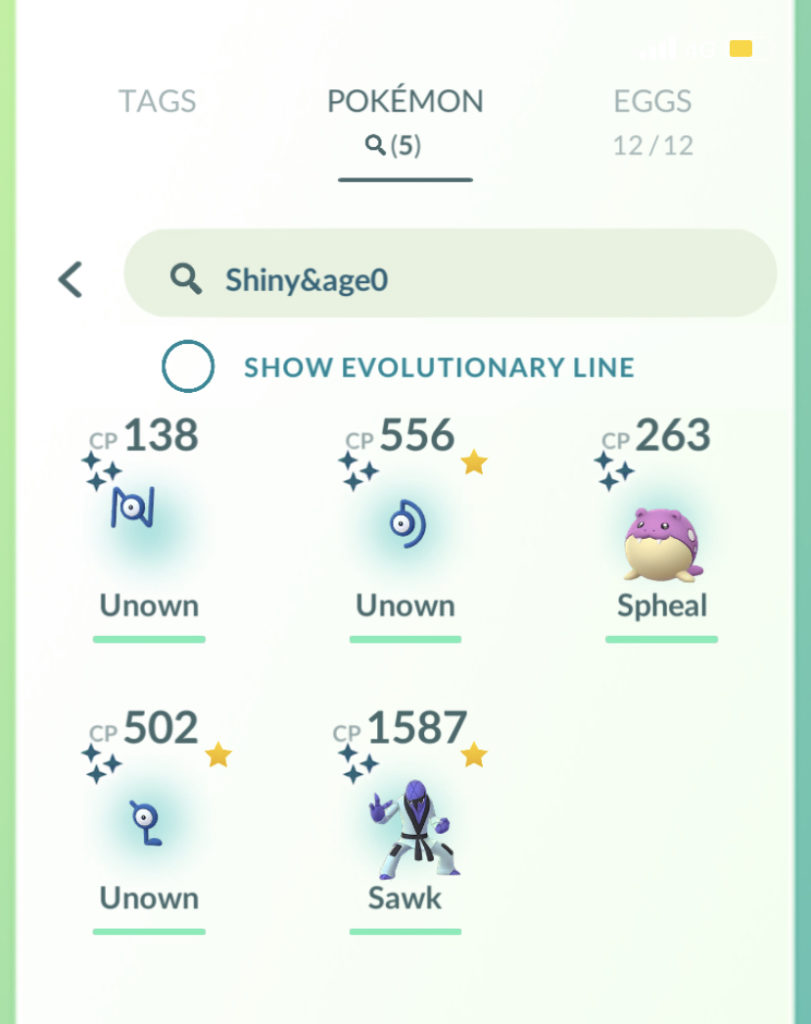 I'm not a shiny hunter really. When new ones are released I don't go mad chasing it, it just isn't my motivation (in case you are wondering, chasing new dex entries is my primary motivation when not focused on raiding). In terms of spawns at the venue it was mostly the current event ones with the addition of Unown L, N, D, Sawk, Zangoose around completed raids. In-person field research for World Championship Pikachu, Throh and Bouffalant were also available and easily completed. As always, there was no official data around shiny rates but a few of us suspected the Unown were on shorter odds than usual as most people had found at least one. I had very good luck with the Unown but even if I had come away with no shinies, I would not have been disappointed as for me the metric of a good event is not based on sparkles but rather the experiences around it, particularly in a unique circumstance such as this.
The Venue
This years championship was held at the ExCel centre in London. Not a venue I had been to before in any capacity let alone for a Pokémon event so I didn't really know what to expect, whether it was just a regular shopping place with Pokémon rammed into one corner and being coy. As soon as I got off the underground though it was very clear that Pokémon was making itself known that it was there – huge video screens, signs pointing the way towards the action. Inside the venue itself, every spare inch of advertising space was taken up by banners, posters, videos screens showing battles, either live or just general gaming footage. I didn't venture into those areas, but there were areas set up with Pokémon Legends available to play, designated trading areas, large seating areas if you just wanted to sit and chill (it was really busy!) away from the crowd and so on.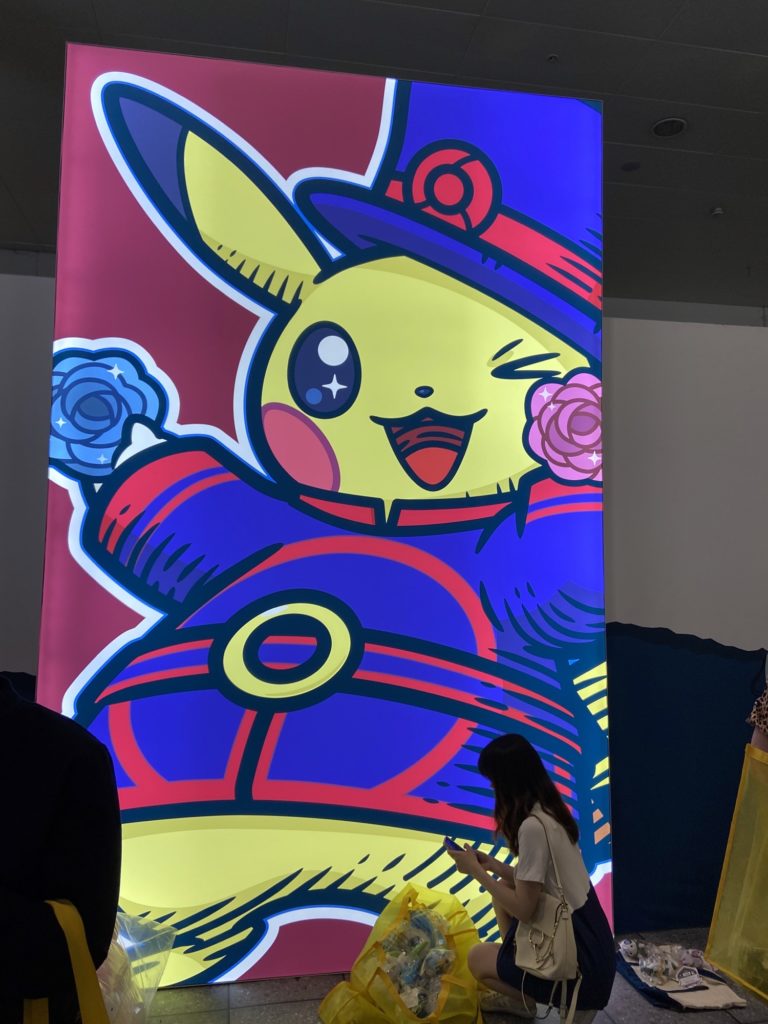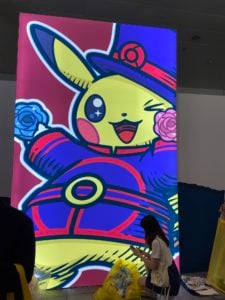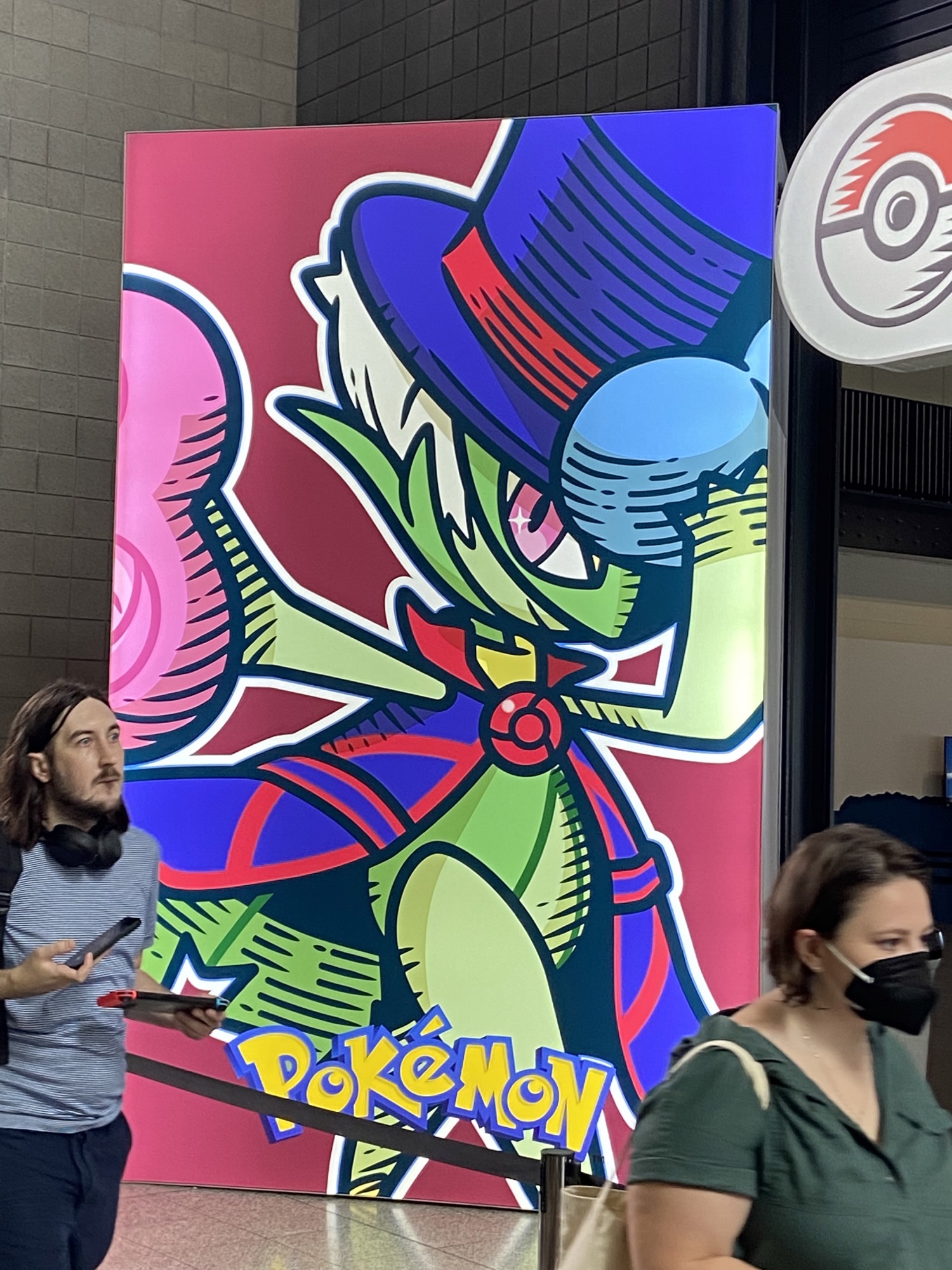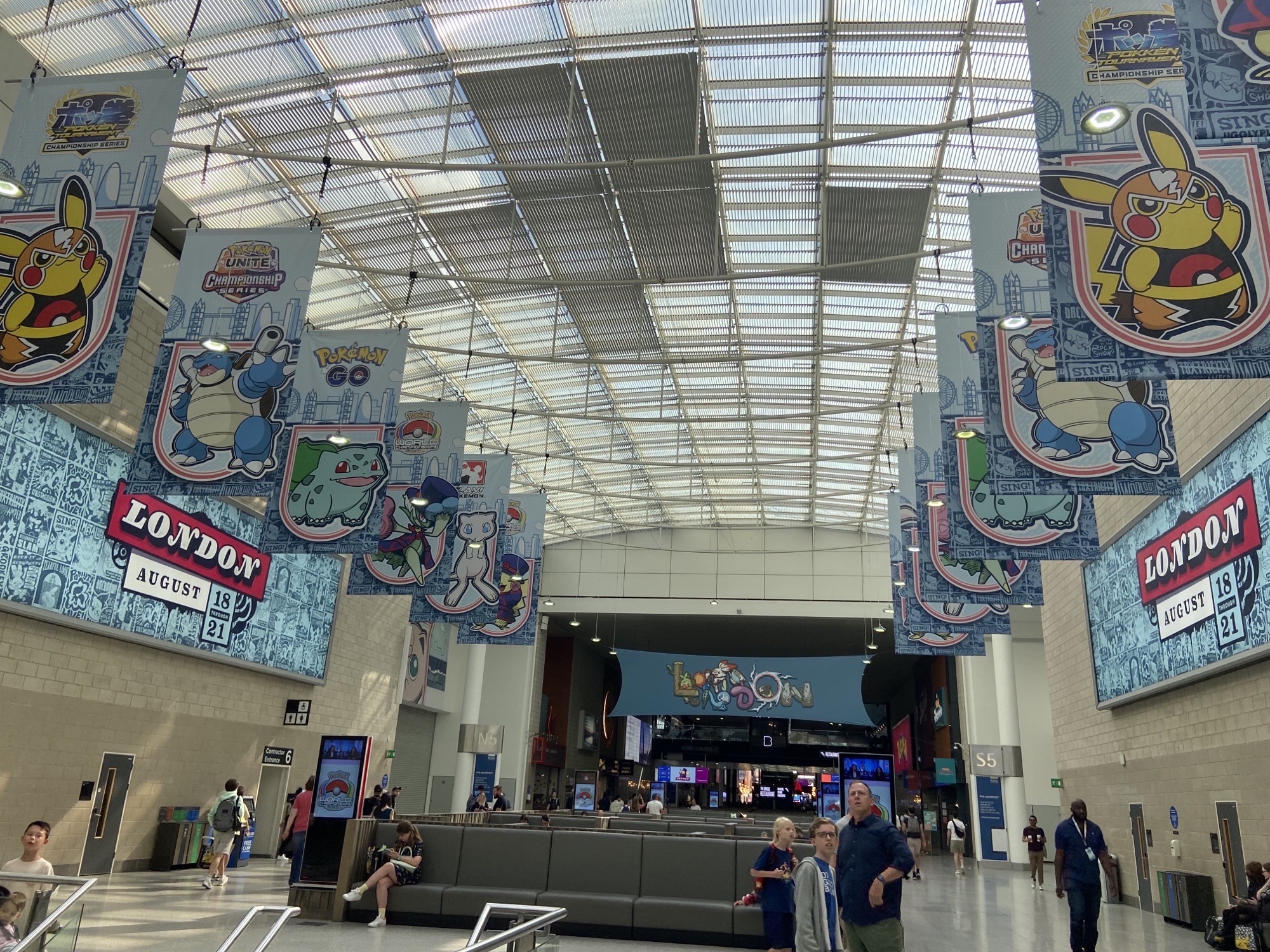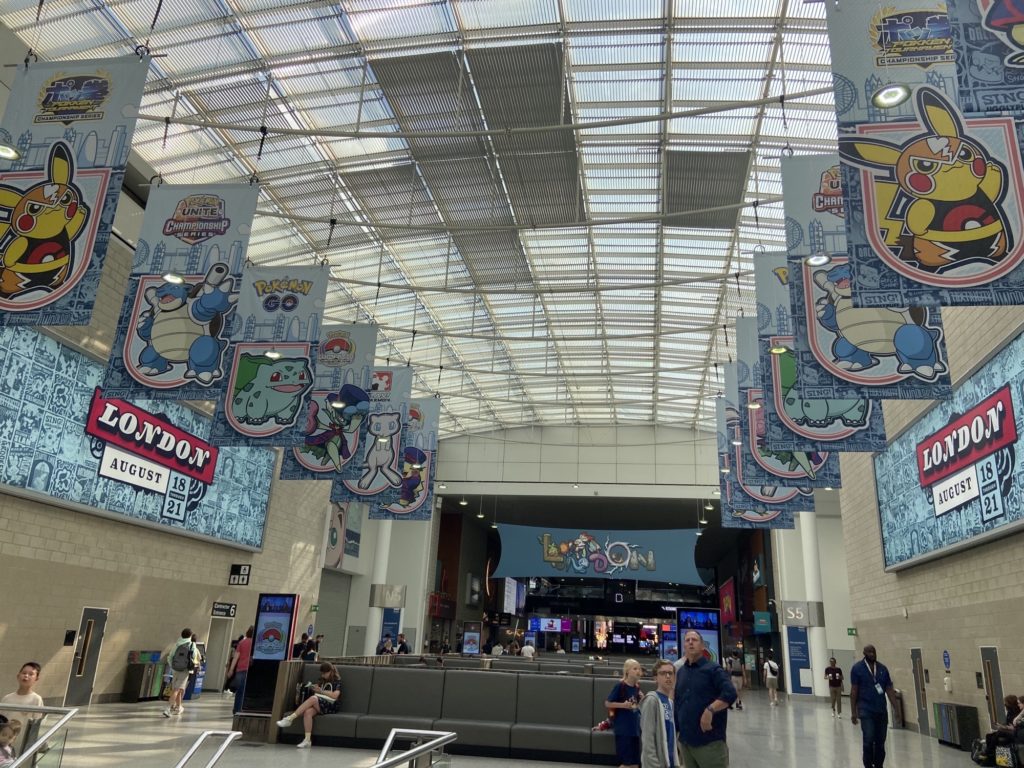 The Swag
There is no Pokémon Centre in the UK other than the occasional pop-up one. I had visited one in New York a long time ago so I had a feeling of what I would find. There was a strong offering of plush toys, clothing, merchandise and memorabilia. The exclusive London-based merchandise had of course proven very popular but there was more than enough of everything else and I did come away with a more than fair haul of what I wanted.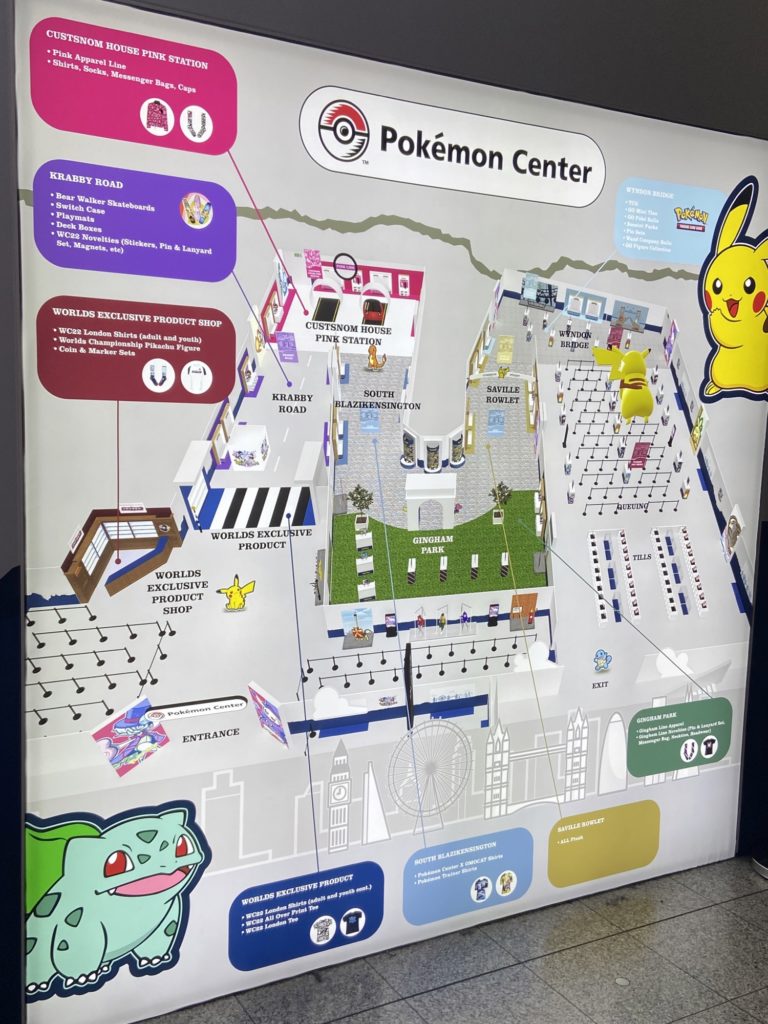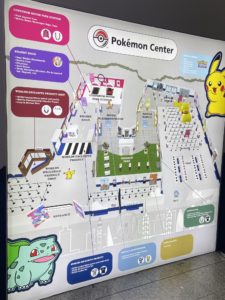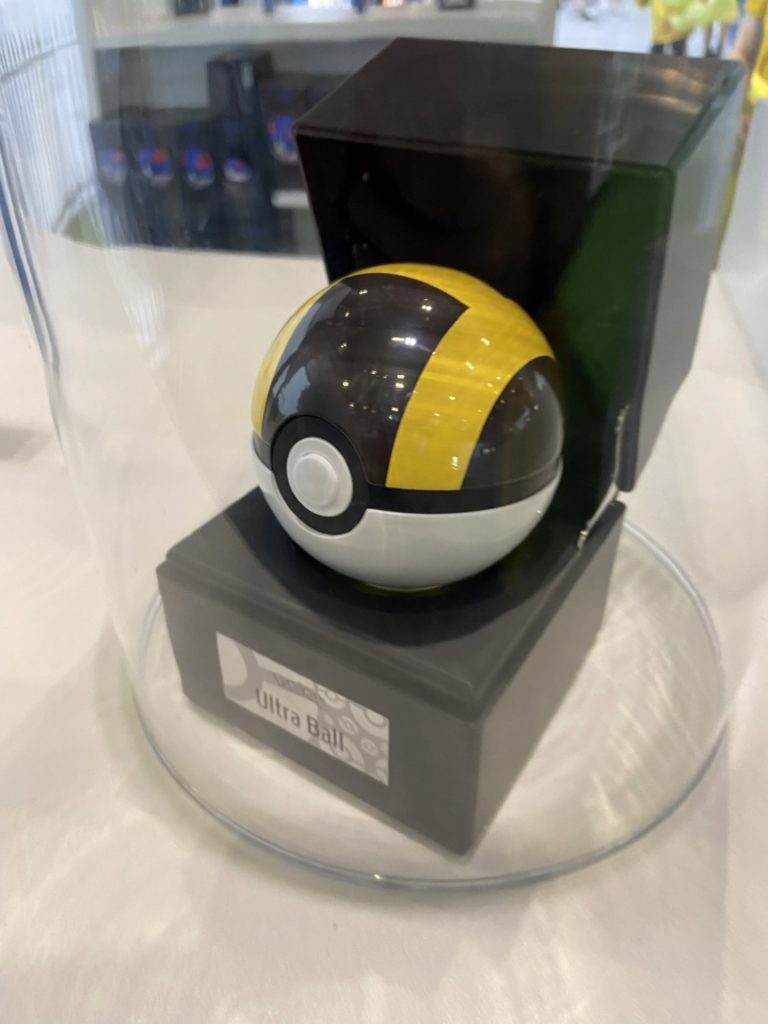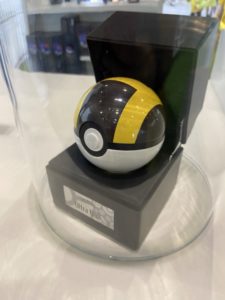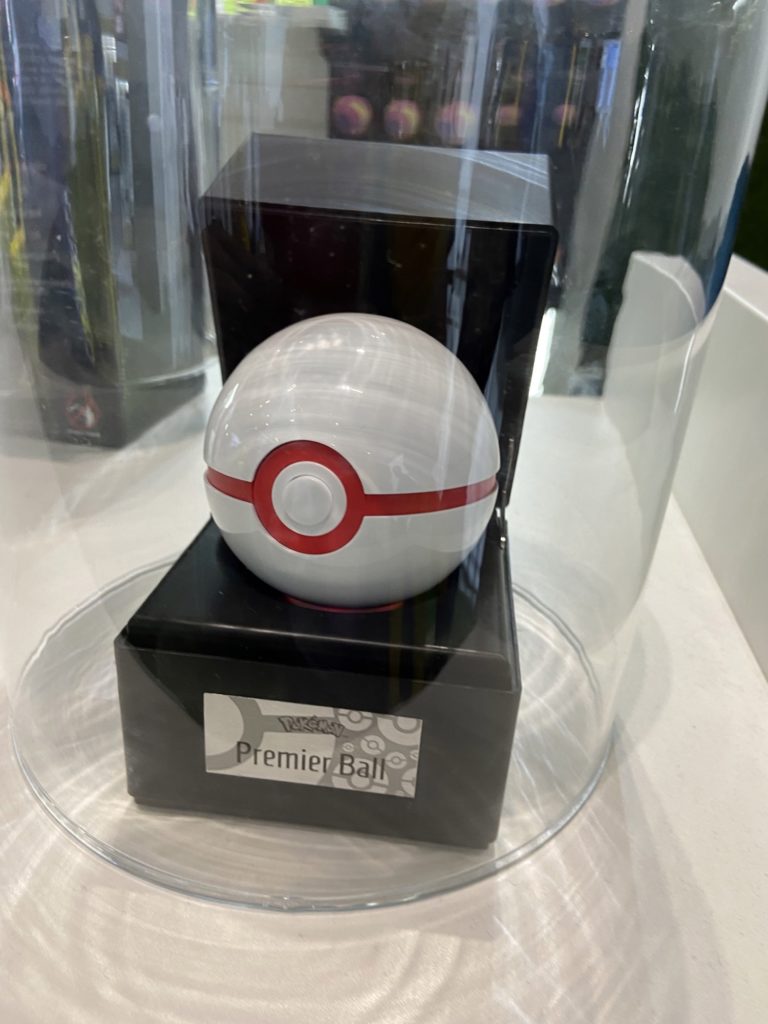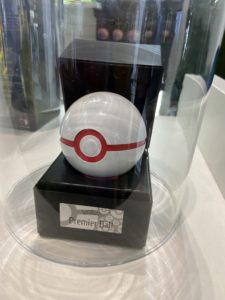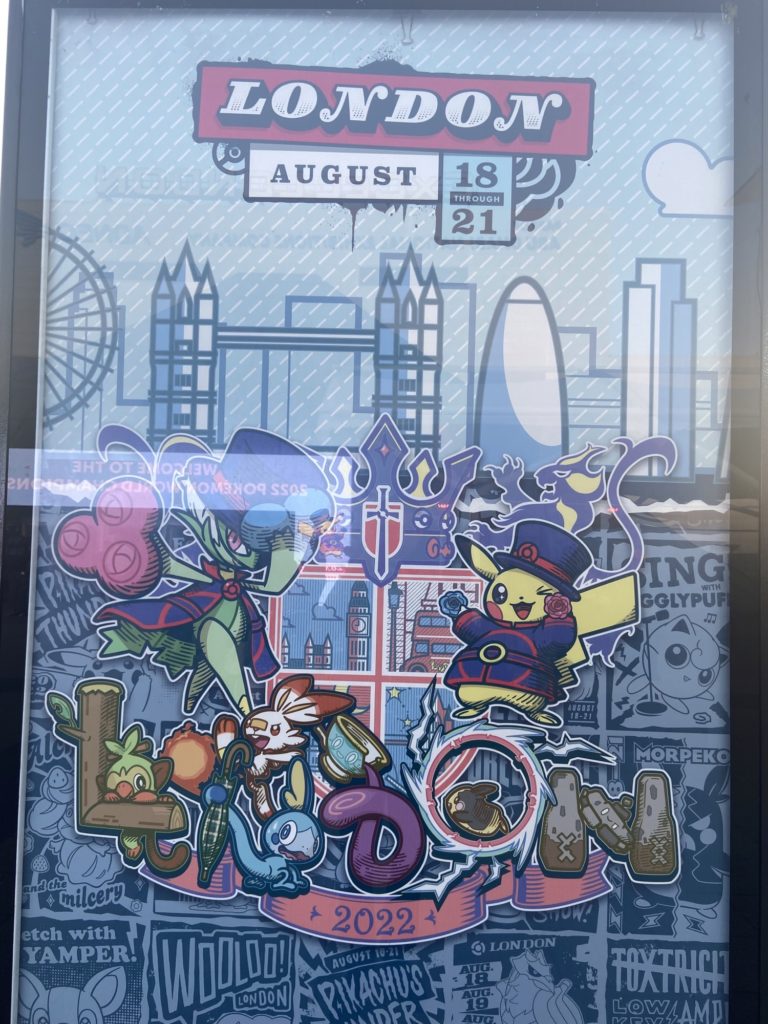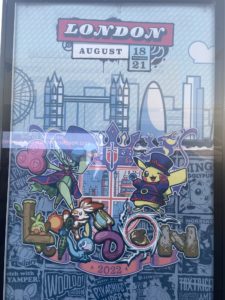 The Arena
As a spectator the only part of ExCel not available to you without prior purchase of a pass was the Battle halls and interior auditorium where the actual battles would take place on stage live. Continuing on from the rest of the venue the branding and decorations continued to a high standard right down into the seating area for viewing of the matches. Pokémon Unite, Pokémon GO and Pokémon TCG were all taking place simultaneously on the stage and shown overhead on enormous screens with running commentary.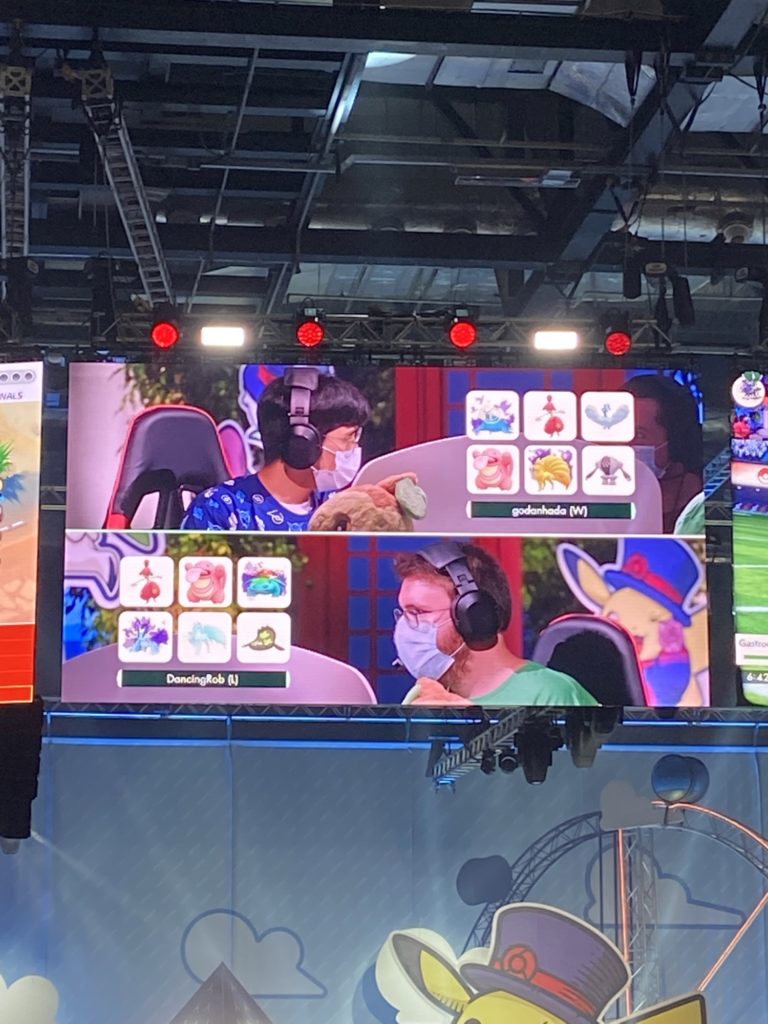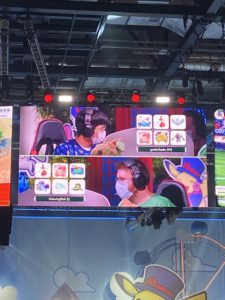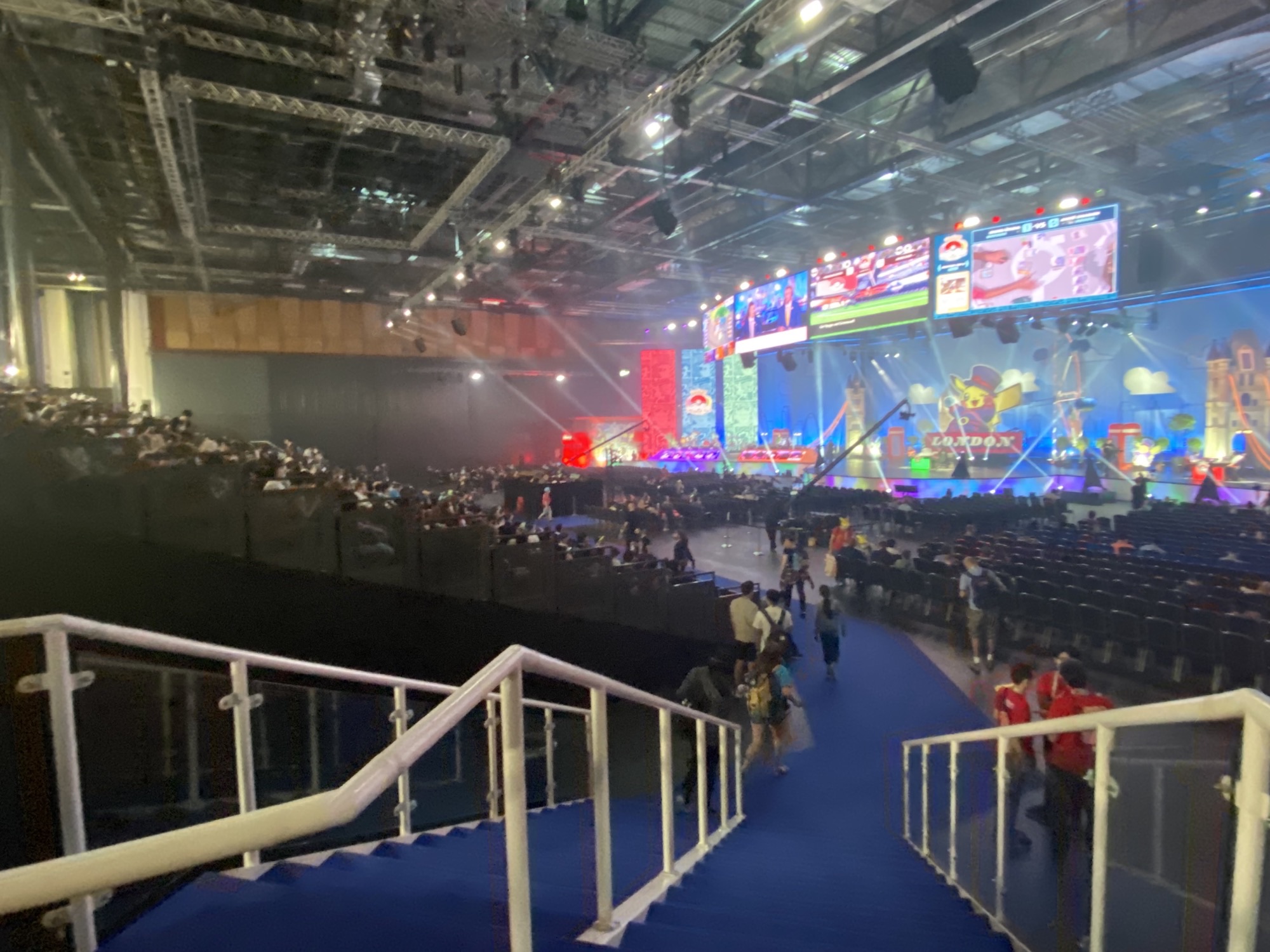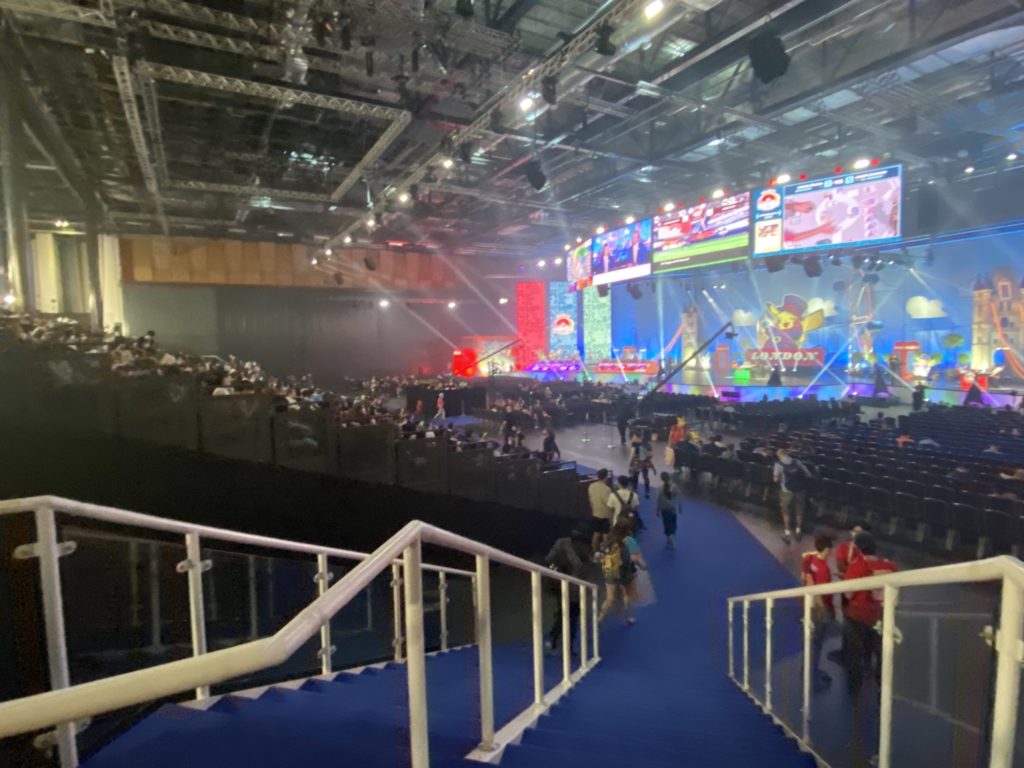 The Final Battles *spoilers*
I missed a lot of the action on Friday but was curious to see the final battles and be there to watch them unfold. We staked our seating claim fairly early and settled in for the afternoon, occasionally nipping out for food/drink/fresh air. The atmosphere became increasingly tense as the matches played on. As you may already know the final was played between DancingRob and godanhada with DancingRob emerging victorious after a grueling 10 match run.
Congratulations to all participants, including our very own Avrip travelling from Australia to compete it was truly great to see some of the worlds top players performing at their best.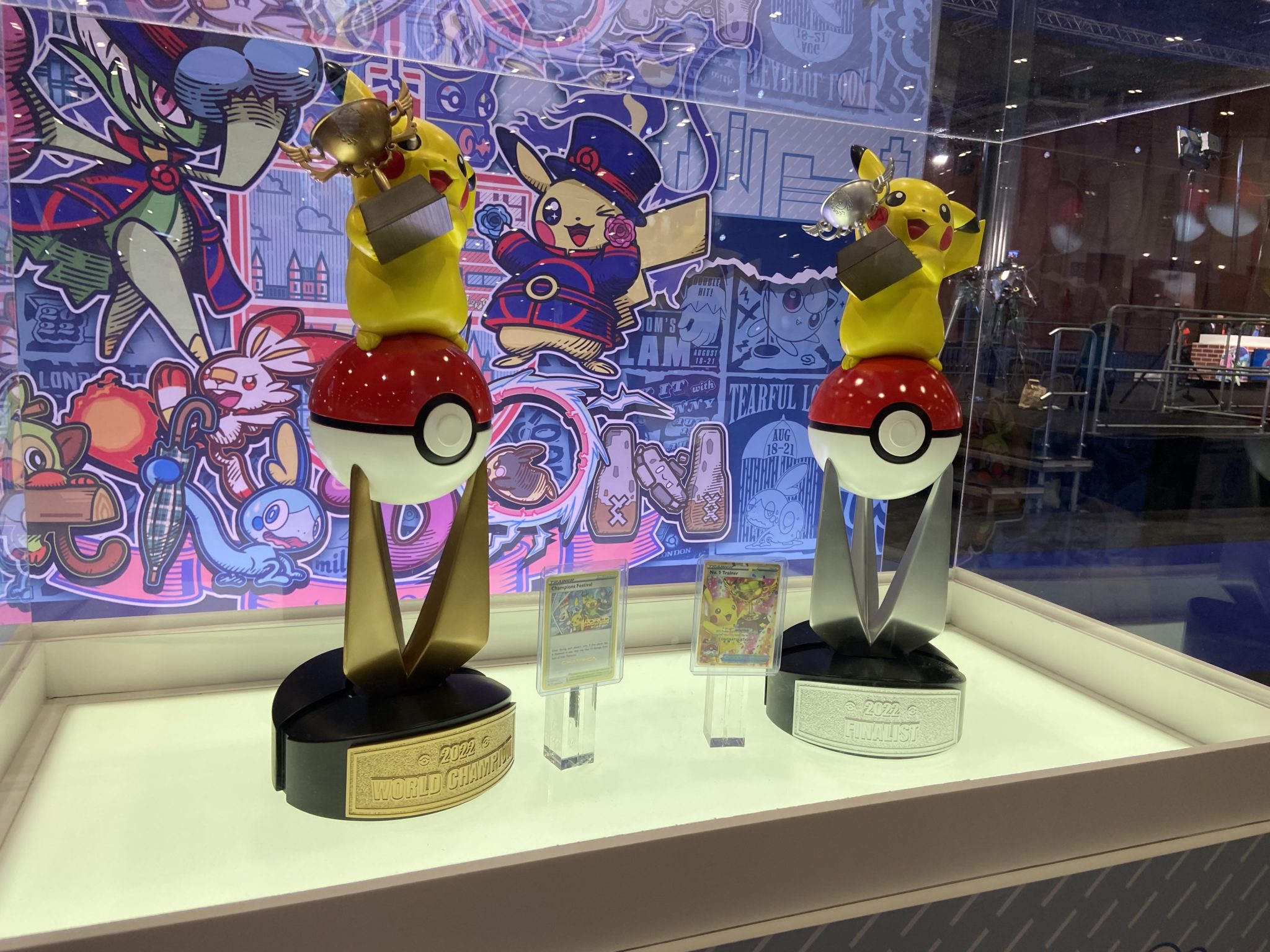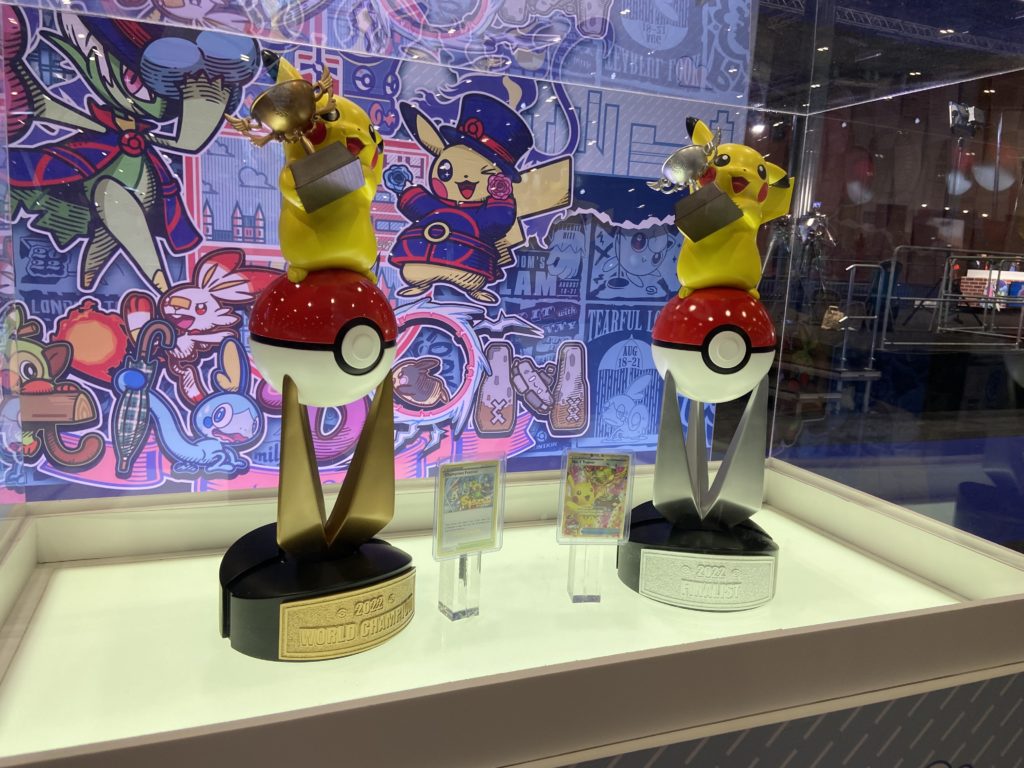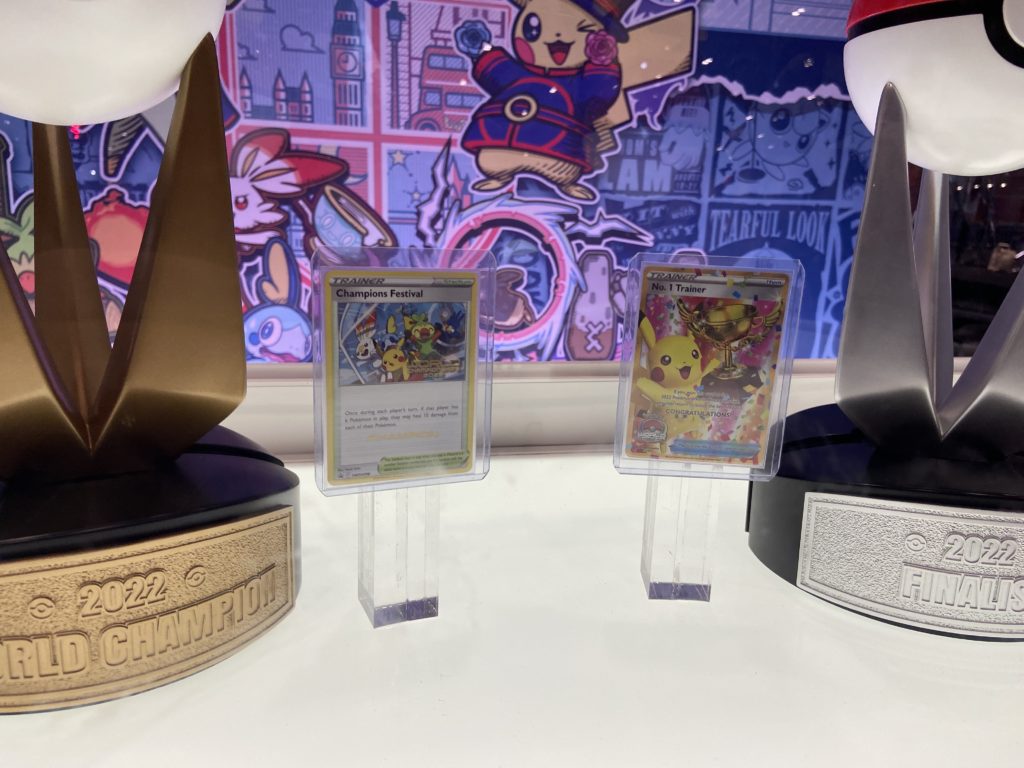 The winners trophies and trading cards
The People
I met up with some of our own hard working folks whilst at the venue – JellyBean, Kittypokemonsalot and Avrip and had the fantastic opportunity to chat to *name drops incoming* Zoetwodots, Trainertips, Kruseship, JTGily, bulbagarden, all of the guys from Incensed podcast, and many other people who I did not recognise but was later told who they were, including Mr Michael Steranka himself. What came across from everyone I met was their love of the game and how much passion they had about it and wanting the best for its future.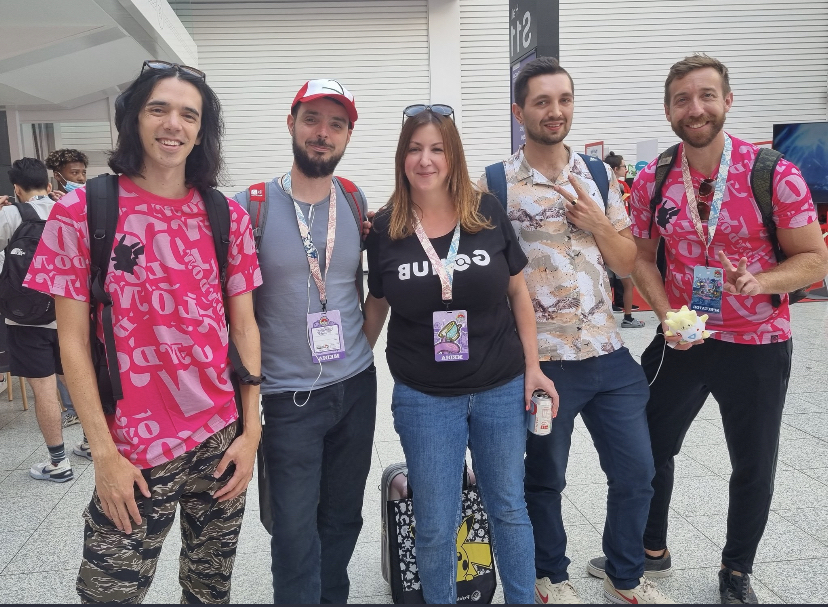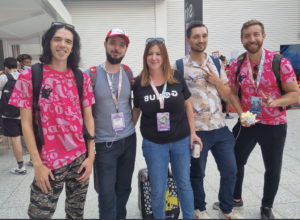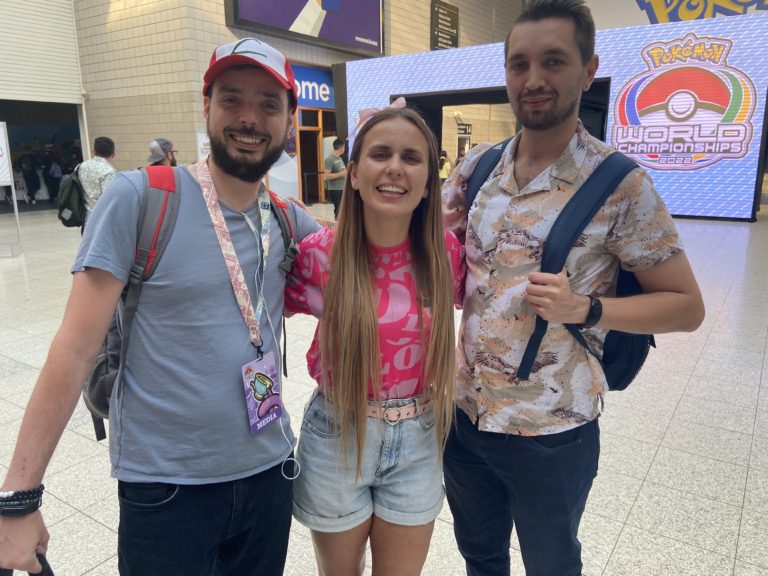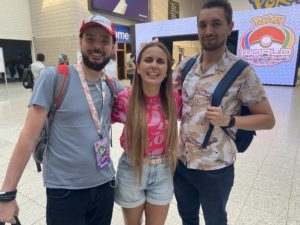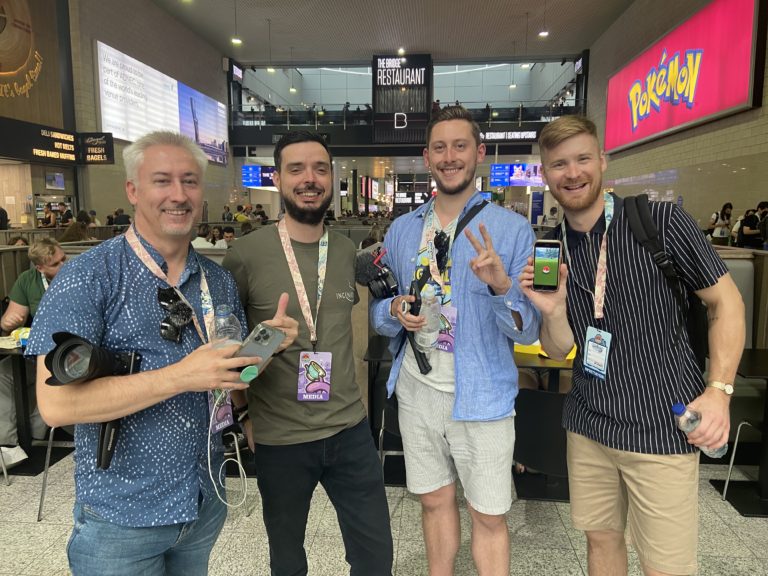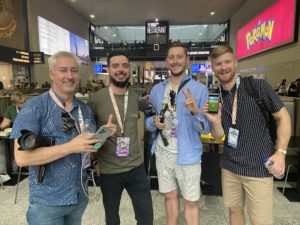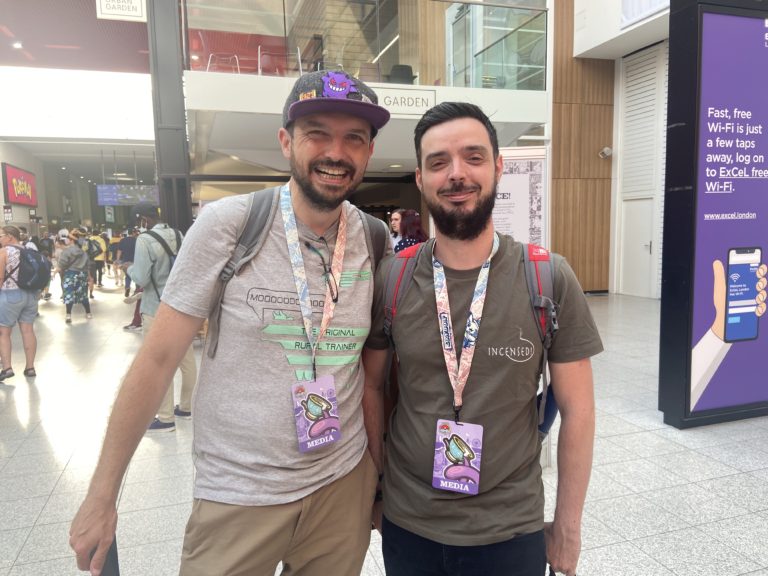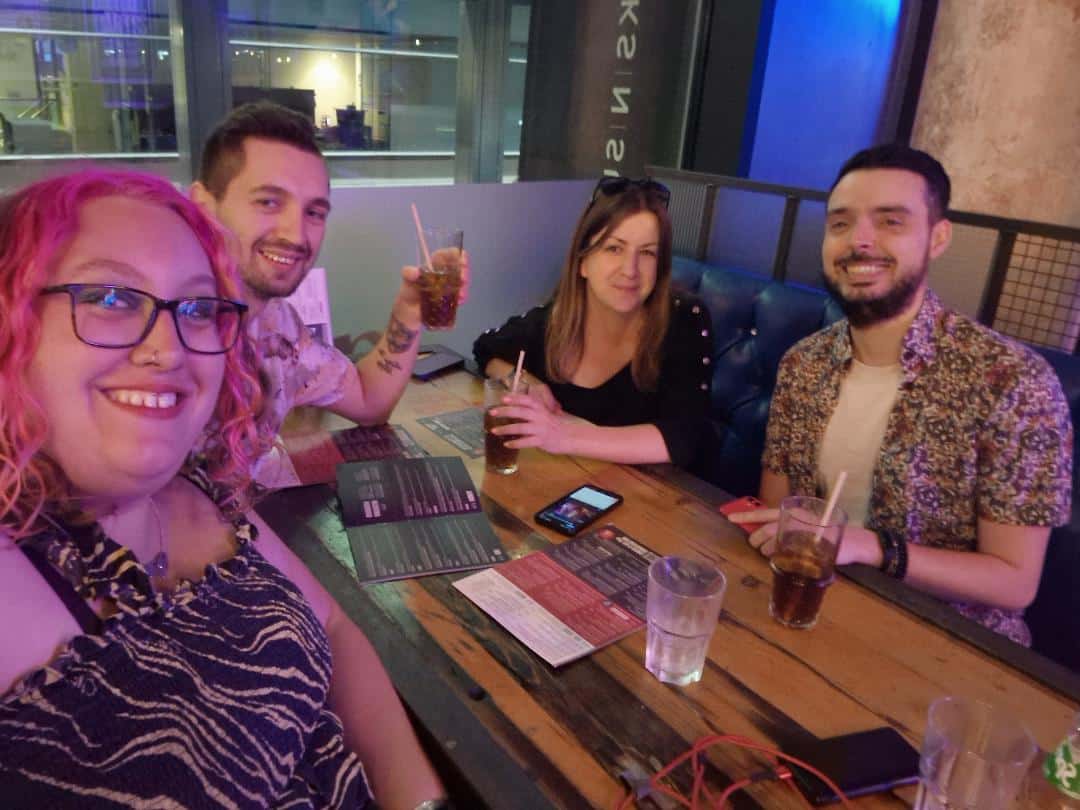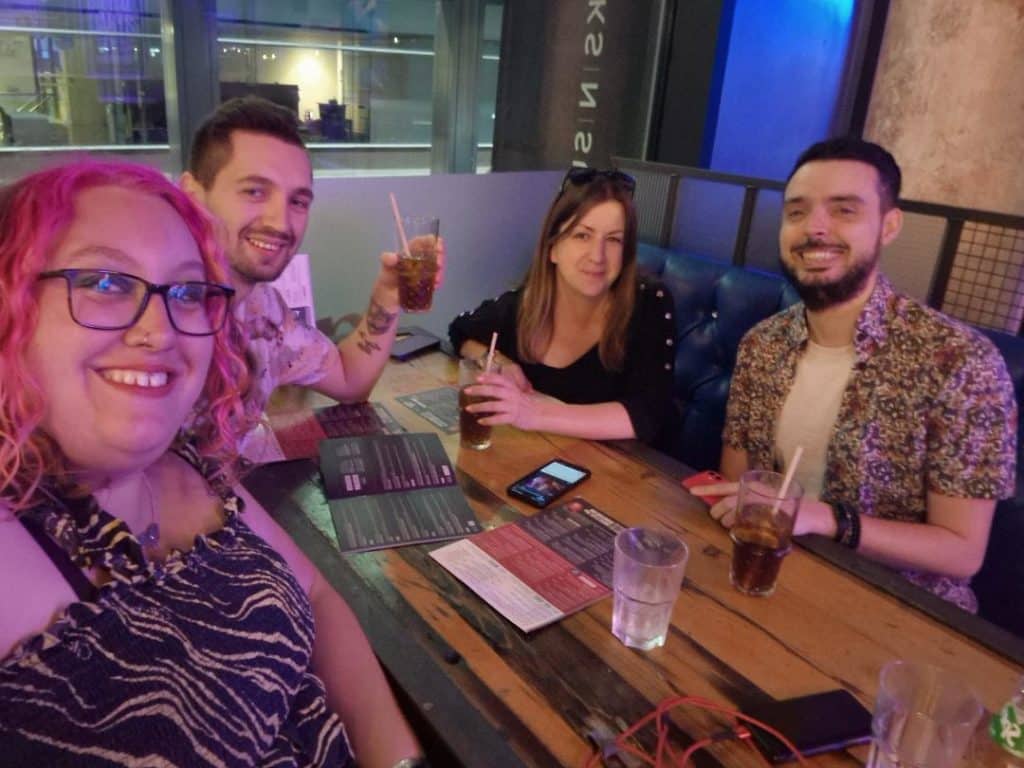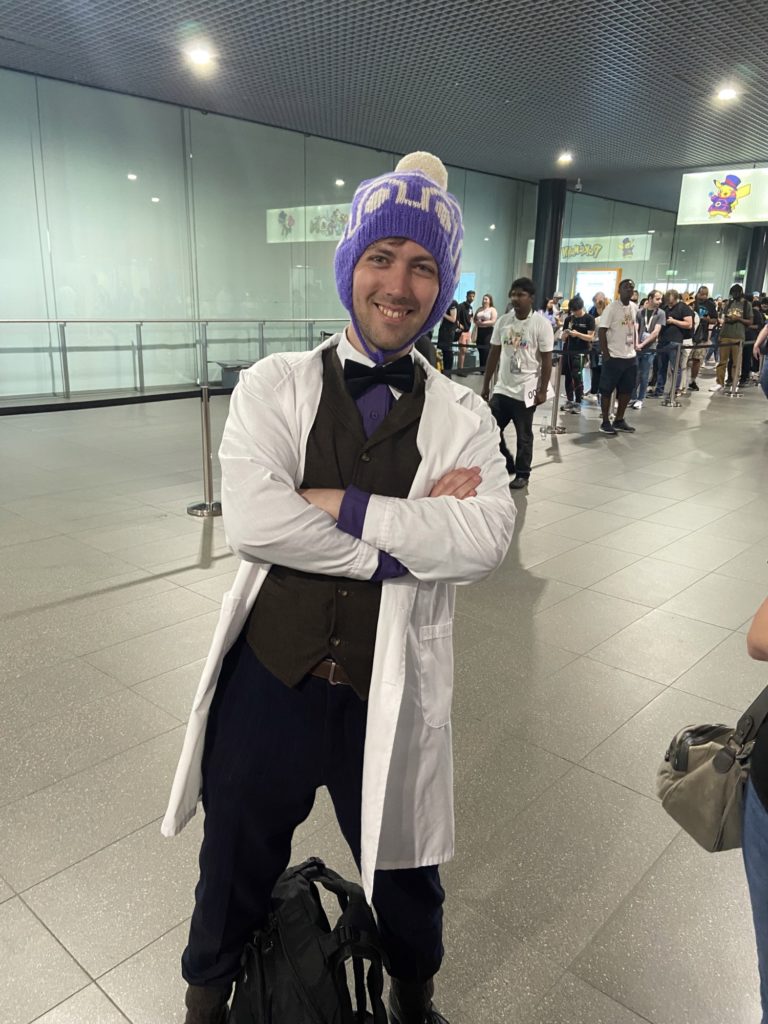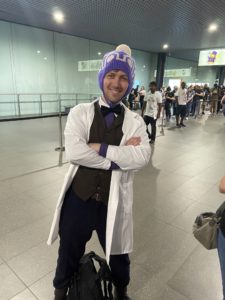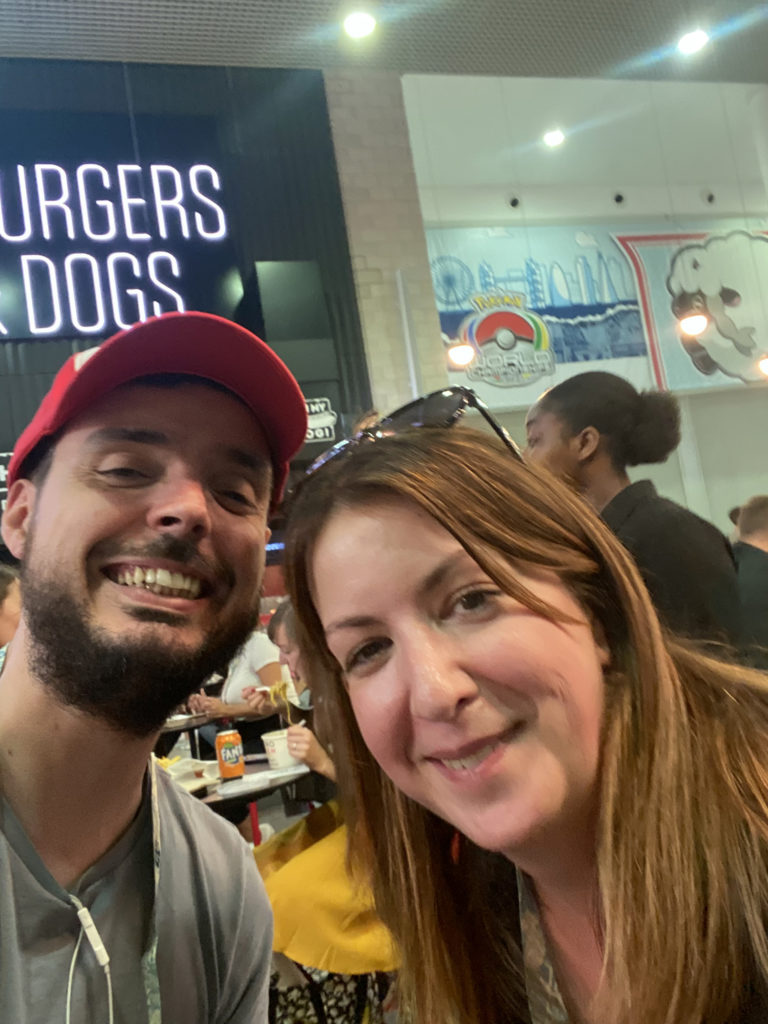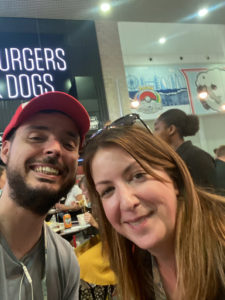 Pictured: Avrip, JellyBean, Kittyrambles, Trainertips, Kruseship, PogoMiloUK, IanWaterfall, CoopsTheCasual, Masterful27, Bulbagarden, Zoetwodots
My Hot Take
Overwhelmingly the crowd was positive and having a good time. From my own humble perspective, as my first large scale event I would not have changed anything, it was great to be surrounded by Pokémon GO players who shared my enthusiasm in the queue when I got my shiny Unown L and subsequently had to apologise to a nearby parent!
Please remember, this is only my perspective and perspective is by nature subjective 🙂
Stay safe and next year in Yokohama, Japan!
(Please note all pictures are my own personal pics, I am not a professional photographer as is probably obvious 😀 )