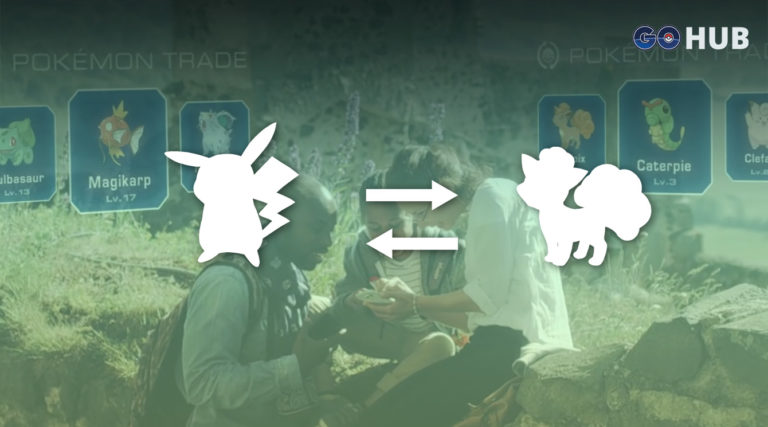 Niantic confirmed that Pokemon GO trading is a real and coming to the app, but no release date has been set – yet. Niantic Labs CEO John Hanke said the update to add trading is "at the top of our priority list", so we're guessing that it's already in the works.
Trading is an integral part of the Pokemon franchise, dating all the way back to first versions of Pokemon Gameboy games – Pokemon Red and Blue. Trading was also part of the Pokemon Go beta test, although it was limited to local trading only. Players in the beta could search for prospective trading partners nearby and basically solicit them for a trade, with responses coming in the form of yes or no answers.
It's unknown if the final version will be limited to local training only, or if there will be a way to do Pokemon GO trading via the Internet. We are curious to see will there be a local or global market for Pokemon GO trading.
Pokemon GO Trading and NFC
There were numerous reports claiming that Pokemon GO Trading will require NFC equipped smartphone, but it's unlikely that this will be the case. Even though NFC enabled smartphones are becoming common, the vast amount of players from emerging markets doesn't have access to NFC.
Does this mean that these players will be left out? That's hard to imagine, especially given that trading is a core feature, according to Hanke. If you're afraid if your phone will support Pokemon GO Trading, check this NFC Phone List.
Pokemon GO Trading Market
We are interested in building the first online trading market, but as the details behind trading are still unknown, it's not an option at the moment. We are able to provide a preliminary list of most valuable Pokemon for trading:
| | | |
| --- | --- | --- |
| Pokemon | Reason | Relative value |
| Tauros | Region exclusive (North America) | 300 Pidgeys |
| Kangaskhan | Region exclusive (Australasia) | 300 Pidgeys |
| Mr. Mime | Region exclusive (Europe) | 300 Pidgeys |
| Farfetch'd | Region exclusive (Asia) | 300 Pidgeys |
| Lapras | Super rare find | 200 Pidgeys |
| Snorlax | Super rare find | 200 Pidgeys |
| Porygon | Super rare find | 200 Pidgeys |
| Aerodactyl | Really hard to obtain | 190 Pidgeys |
| Kabuto | Really hard to obtain | 190 Pidgeys |
| Omanyte | Really hard to obtain | 190 Pidgeys |