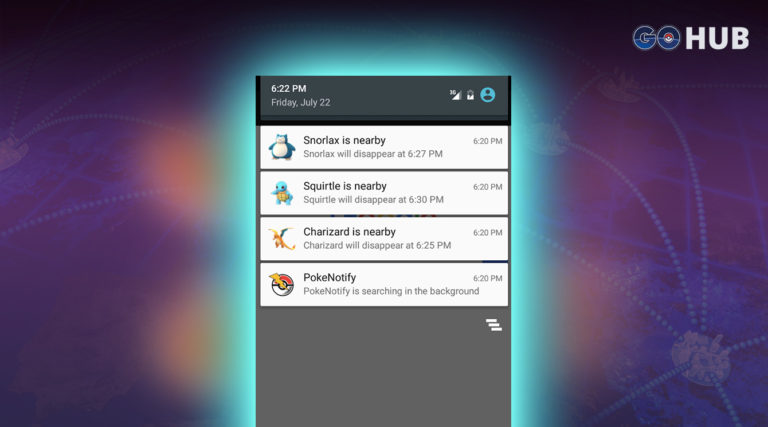 Pokénotify is an app that notifies you whenever Pokémon are nearby. The cool things about this app is that you don't even need Pokémon GO running for it to work; simply connect to the Internet with your GPS switched on, and Pokénotify will start scanning your local area.
Track nearby Pokemon
The app enables users to track and quickly trace the exact location of the Pokemon, in the same manner PokeVision works.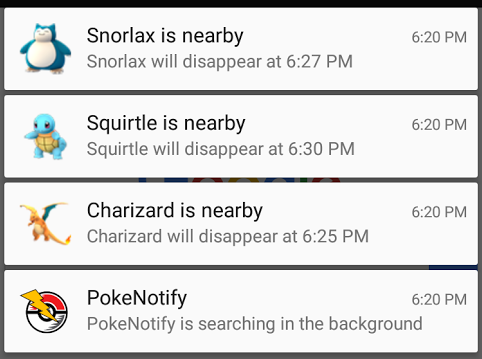 The app first appeared on /r/TheSilphRoad and has been reviewed a few time since then, making it safe to install and test out.
Users have reported that the app is overly zealous in notifying about nearby Pokemon, but with further updates and some UI/UX refinements, we can see this app going forward and becoming a mandatory tool for every serious Poke Trainer.
Interesting enough, the author claims the following:
PokeNotify uses real Pokemon locations straight from Pokemon GO, not crowdsourced data, so you can always be sure the information is accurate and up to date. In addition, PokeNotify does not require you to log in with your personal Pokemon GO account, so there's no risk of being banned by Pokemon GO, unlike with some other apps.
We gave the app a quick test, and here are our findings.
Quick review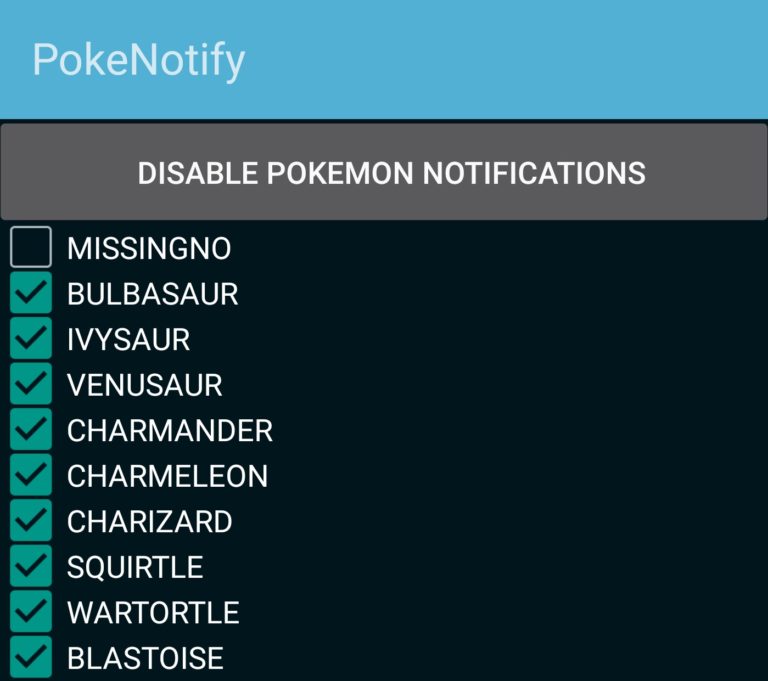 Probably the worst part of the app is the fact there is no Select All / Deselect All option on the tracked Pokemon list, so tracking management is cumbersome. Besides that, some players did report issues with opening the map from the notification bar.
We had no issues opening the map, but the despawn timer seemed to be behaving weirdly at times – sometimes it would say that a Pokemon is despawning in 10 minutes and then it would change to 2 minutes if we locked and unlocked the phone. This happened only once and unlocking the phone did fix the timer to 10 minutes again, but it was very weird.
Catching works, we actually did catch a few Weedles and Magnemites, but it was very frustrating to uncheck all of the Pokemon we did not want to track. Probably the coolest part of the app was the inclusion of MissingNo, a dual-type Bird/Normal glitch Pokémon from Pokémon Red and Blue (not obtainable in Pokemon GO).
Overall, our score for the app is 3/5, as it's good and useful, but still really rough around the edges. Currently the app is only available for Android, but the author hinted at a possible iPhone version soon.
Pokemon GO Plus alternative
Is this app a worthy Pokemon GO Plus alternative? We'd say it is! It's currently free, works good enough to feel confident with it and unlike Pokemon GO Plus it's available today.
You can get the app here.