Hey there, trainers! Watson here once again and this time on episode 4 of Interviewing the Best of The Best, we have JonkusPKMN – better known as Jonkus.
Jonkus is an absolutely dedicated and entertaining content creator, with over 50,000 subscribers on YouTube. There, he consistently uploads videos featuring all kinds of unique and meta-relevant teams. He is always trying to help out his community and those trying to push for the Legend Rank by putting out Rank 1 Leaderboard and Best teams videos on his channel before the new league. He also offers 1 on 1 coaching sessions to those who are looking to strengthen their knowledge about PvP which is something that I really like about him.
His socials will be linked at the end of the article, so please make sure to go and drop him a follow. So, without further ado, let's get right into it!
About Jonkus
PogoWatson: Hey Jonkus! Thank you for giving me this wonderful opportunity to have a discussion with you. How are you feeling today? Tell me a bit about yourself.
Jonkus: As I am just coming from a small vacation I am feeling really good! Taking a break from day-to-day life is always important. Otherwise… I am mainly known as Jonkus around here and I am 24y old English-speaking content creator for Pokémon GO PvP from Germany. It has been around 3 years since I started uploading gameplay videos for the GO Battle League after hitting rank 1 on the leaderboards. I have never wanted to pursue a content creation career but things never come how you expect it and here we are.
PogoWatson: What has inspired you to pursue this game, and since when have you been playing?
Jonkus: I grew up with the Pokémon franchise which made it a fairly simple choice to try out Pokémon GO. There was actually a time after the 5th generation dropped when I sold all my Pokémon games and never wanted to have anything to do with the franchise but just before Pokémon GO was released I had nothing to do in my summer holidays when I was 16 so I bought a used Nintendo DS and Pokémon X which got me back into the franchise but I still wasn't fully invested in it again.
I didn't even hear about Pokémon GO by myself but my mum showed me a news article about how people went crazy about this game – Pokémon GO wasn't officially launched in my region yet at this point in time but I was still able to play it already through downloading the APK online. I was hooked for the first few weeks of playing but living in a small town the game got really stale and unplayable so I took an on-/off-break from the game as gathering resources was too hard. With all the updates and Wayfarer, I am lucky not an issue anymore.
Other Questions
PogoWatson: What is your daily routine? Do you primarily focus on playing the game or making content?
Jonkus: It really depends… I always try to plan my days as efficiently as possible. I try to get at least out for half an hour a day just a break from making content but I don't always allow myself that break. But then there are other days when there is a new Pokémon release or a rare Pokémon in spawns where I still need the XL Candies or even more commonly a new Shadow Event with new shadow Pokémon I go outside and grind them for easily up to 6 hours so that I can make the content possible.
But honestly, the way I play the game is mainly to allow me to create content. I grind out double/triple stardust events like crazy just so I can build the required Pokémon, I wouldn't play as much and in such a way if I wasn't creating content around it. But honestly, I enjoy it; I love featuring new Pokémon, and I love testing out new teams to help others reach Legend.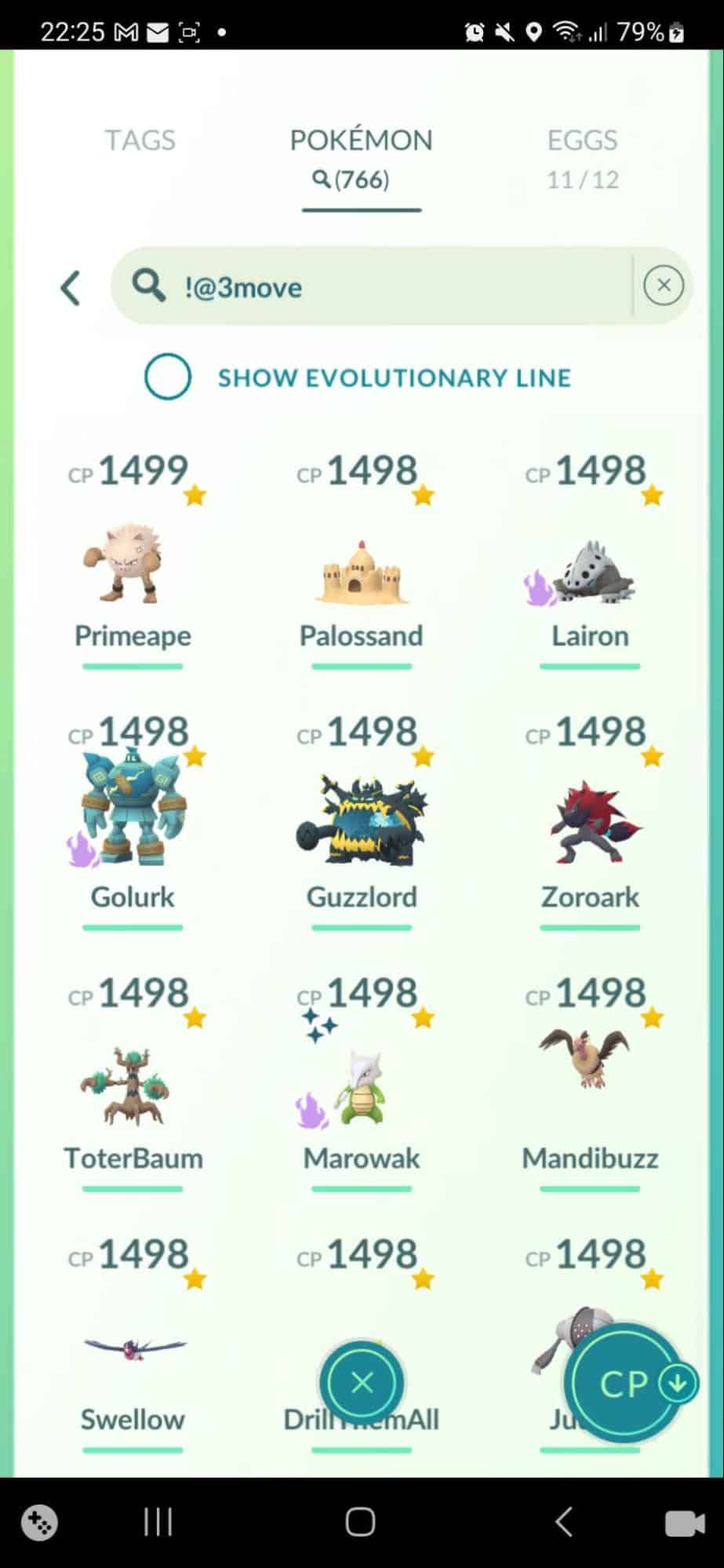 PogoWatson: What are some challenges that you face while playing this game?
Jonkus: My biggest challenge is the run against time. At least as a creator, I am always trying to get out new content as fast as possible as it is a competitive scene but this means a lot of time to stay awake until 4-5 AM just so I can join a remote raid from New Zealand and feature a new Pokémon. Timezone-based releases make it a real struggle. This competitiveness was not something that was an issue early on in content creation as I was one of the only ones showcasing new Pokémon immediately but times have changed of course. Otherwise, I am usually very low on stardust but that's my own fault for building funny Pokémon all the time.
PogoWatson: Tell me something that most people don't know about you!
Jonkus: Don't really know something about myself that people don't know… But I once gave away a Pokémon Card for free(when I was quitting Pokémon in general) that now would cost between 2.000€ – 6.500€(around 2249.50 USD – 7310.87 USD) in perfect condition. Hurts a bit.
PogoWatson: I'm sorry to hear that!
A Peek Inside Jonkus's Collection
PogoWatson: What is your favorite Pokémon and favorite shiny? (in general!)
Shiny Greninja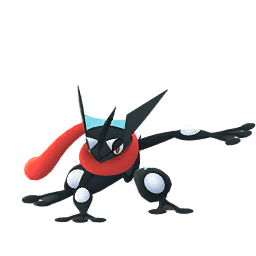 Jonkus: Two questions – One Answer: Greninja. As stated before I kinda got back into Pokémon with generation 6 but I also was watching the Anime for this generation whilst playing the game – hands down the best Pokémon Anime ever and it was focused around Greninja.
PogoWatson: What is the most prized Pokémon in your collection and how did you acquire it?
Jonkus: For sure – my Shundo Level 51 Mewtwo which I got as a GO Battle League reward! I still remember how confused I was when I saw the CP – literally couldn't believe it!
PogoWatson: Legacy moved too! Nice, what a wonderful Pokémon. What stat/medal in your account are you most proud of and why?
Jonkus: I guess as a GO Battle League YouTuber it has to be my "Great League Veteran" medal with more than 11,000 wins in the Great League. As a stat, my total GBL battles is most likely even crazier with more than 33,000 games! Until a few months ago I did every single battle possible but nowadays I don't always get them done if I travel to tournaments.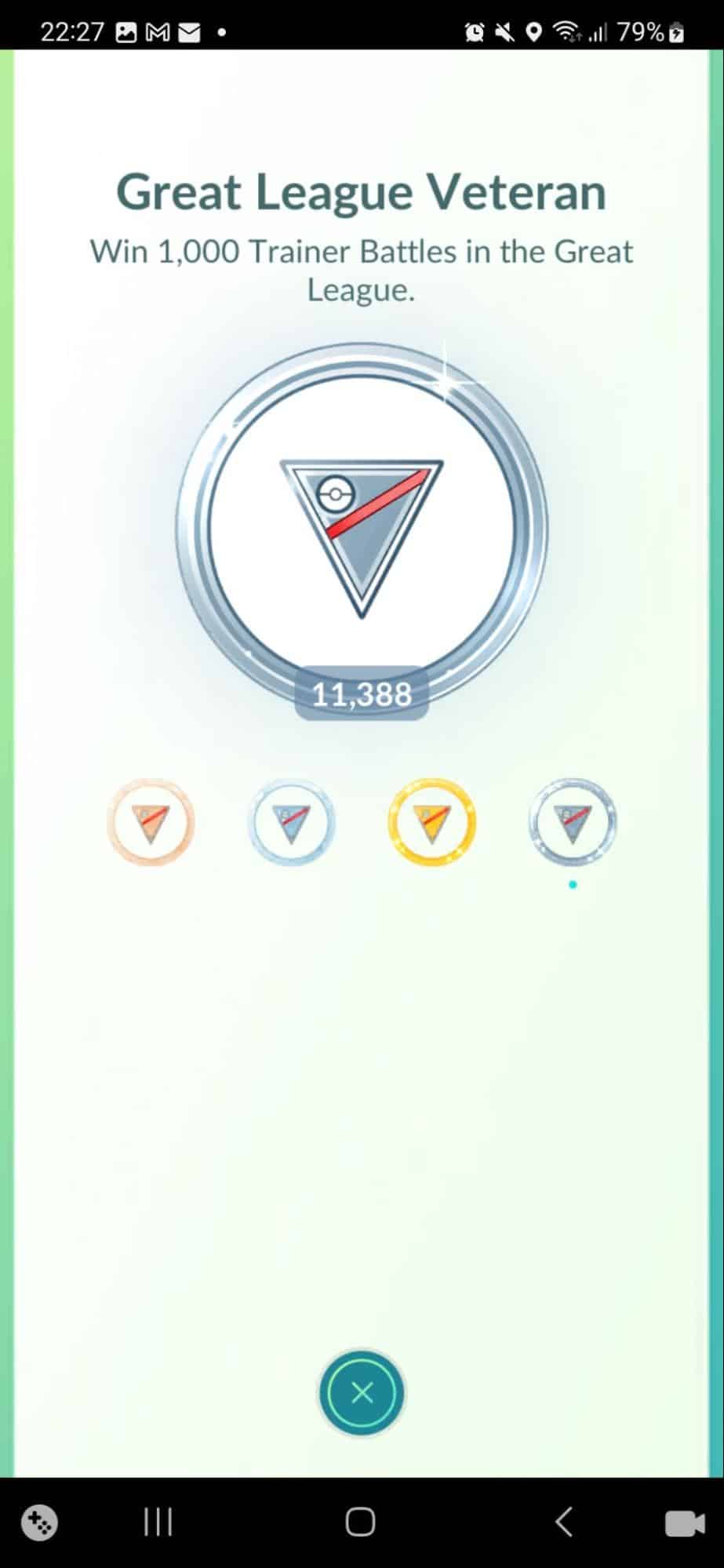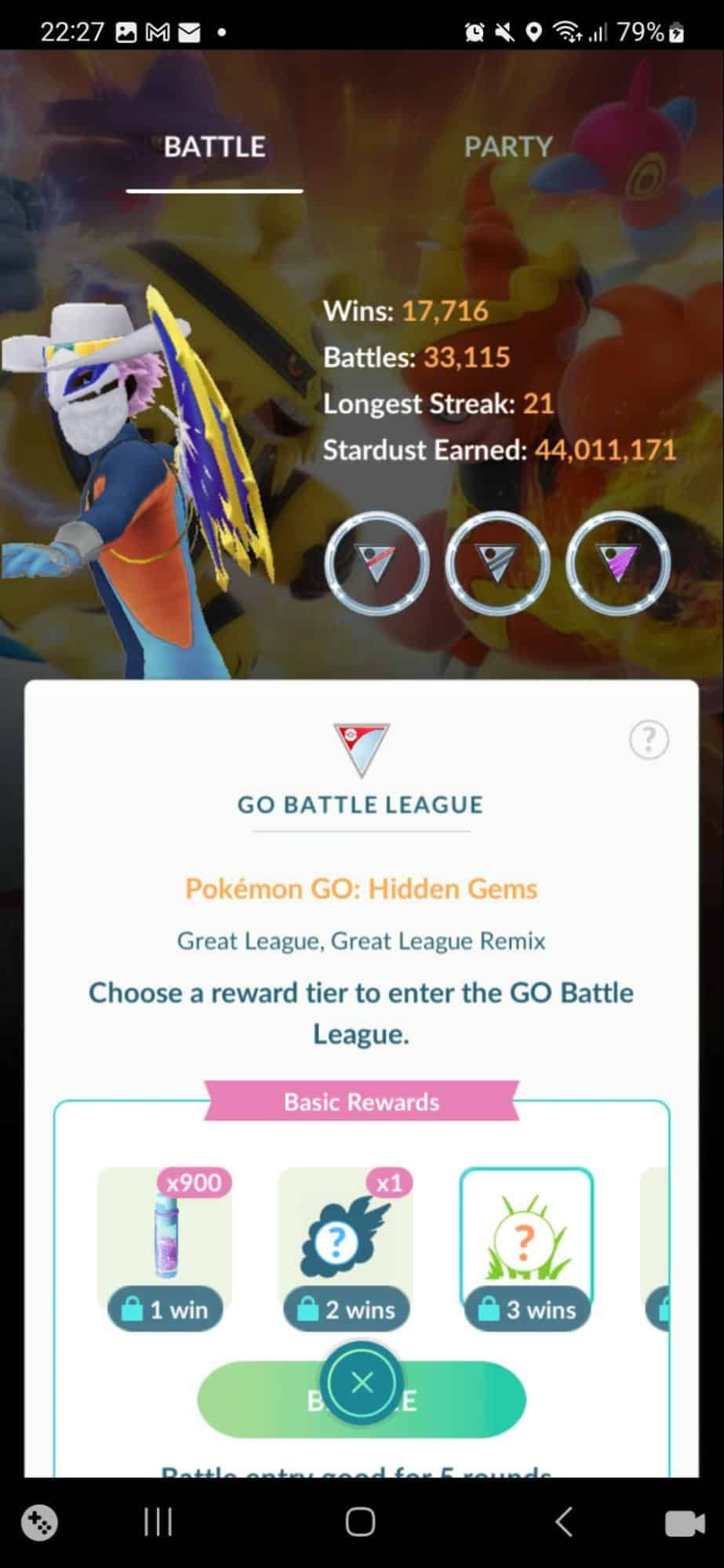 PogoWatson: Those are some really nice stats! What quality-of-life features would you like to be implemented into this game?
Jonkus: An easier way of selecting Pokémon for transferring. Clicking on every single Pokémon takes so long that you wanna throw away thousands. Just let us select the first Pokémon and the last Pokémon that we want to transfer and everything in between gets autoselected.
PogoWatson: Agreed.
GBL Corner
PogoWatson: How did you become interested in PvP battles in Pokémon, and what drew you to competitive gameplay?
Jonkus: I was actually playing a lot of draft leagues in Generation 7 of MSG games and was already interested in Pokémon PvP from that stage on. An old friend of mine was datamining Pokemon GO PvP (Move Stats etc) before the GO Battle League was officially out and he needed someone to do some test battles to see if his calculations are correct. So we battled and I lost.
After that, I started to become more interested in GO PvP but still didn't want to spend any resources until the first season of GBL had finished. The first season I played with a single moved Jirachi, a traded Altaria with really bad stats and a Shiny Swampert with no PvP IVs and still hit legend. In season 3 I hit rank 1 on the leaderboards – you can improve fast if you invest a bit of time and stardust into it.
PogoWatson: What advice do you have for someone who wants to improve their PvP skills and become a better Pokémon battler?
Jonkus: Watch others play who know what they're doing. You need to get a general understanding of all the different aspects of the game before you can try to improve. For example, Typings, Move Stats (which moves are good and why?), move timing, team building, energy management, gameplan and many more. You don't have to be good at everything but you need a general understanding of each topic to improve on. Then afterwards recording your battles help way more than you think – seeing why you lose is super helpful. Is it a misplay? Is it a bad team matchup? What could I have done differently? Also don't worry about ELO, just try to improve day by day. Improvement doesn't mean you have to gain ELO at the same time. You can have a bad day at GBL but still learn valuable matchups and lessons.
Jonkus's Thoughts on PvP
PogoWatson: What do you think are the most important qualities or skills a successful PvP player should possess?
Jonkus: I think the most important quality is being calm. Generally speaking, it doesn't help when you are angry / overreacting towards what's happening. It can sometimes be a bit frustrating but then it's better to take a break because there is so much you kinda have to think about during the game that it's gonna be difficult to do it if you are not calm. Counting moves, keeping track of the energy, predicting the backline of the opponent and lots of other things are all going on at the same time. Being able to focus is important.
PogoWatson: Can you share any memorable or exciting moments from your PvP battles or tournaments?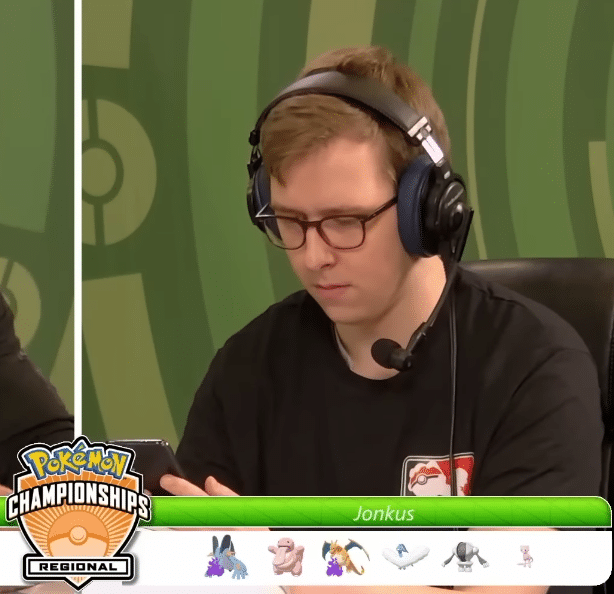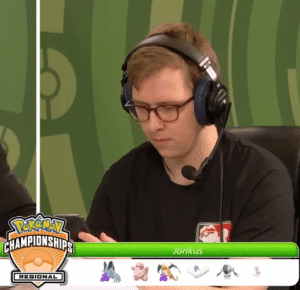 Jonkus: Has to be my top 3 run in Utrecht. Dropping down early into the losers bracket and then going onto the biggest winning streak in any official Pokémon GO tournament was insane. Sadly was still only enough for the 3rd place because I was just too exhausted at the end of a long day and misplayed one game that lost me the loser's finals. But that is all it takes to get out of a tournament, the players you have to go up against are all on such a different level.
PogoWatson: Wow! Are there any specific PvP formats or rule sets that you enjoy the most, and why?
Jonkus: I feel the XL system kinda ruined the Great League and Ultra League formats sadly as it centralizes even every new cup into a smaller group of Pokémon that you have to bring. Pokémon like Bastiodon or Medicham which were decent before the XL update are now even stronger. So I like the Open Master League the most right now as all Pokémon are on the same level. While they of course all need XL Candies they equally grew while some Pokémon just got too strong for the Great League and Ultra League. The Master League meta feels healthy and there are so many cool options to play right now.
PogoWarson: How do you stay updated with the latest PvP metagame trends and strategies? Are there any resources or communities you recommend for PvP enthusiasts?
Jonkus: Of course PvPoke. If you don't use PvPoke as a PvP player you are doing something wrong 😀 I also bring out a Top Teams video on my YouTube Channel for every meta for GO Battle League before they get released. So I have to investigate every Meta to create those guides and so I know what I have to play for myself. Usually, when a new meta drops I go through the PvPoke ranking list and write down every single Pokémon that I see that has some play for the cup.
Usually, I end up with a list of around 40+ mainly meta Pokémon. Then I am looking for decent pairs that fit together and for decent safe swaps in the meta to build the teams. This takes a ton of time to then end up with 10 good teams for every meta but I see that so many people are using those teams so I at least save them the time to investigate it all. So the easiest way for PvP enthusiasts to keep updated with the metas is most likely to watch my 10 minutes top team videos as they save you hours of research every time. I have also recently partnered with Dracoviz to provide infographics.
PogoWatson: That's all! Thank you so much for the interview, Jonkus! Any final thoughts/words?
Jonkus: Thanks for having me on here! For anyone who is interested in PvP feel free to join our amazing community on all social media platforms! The PvP Community is really amazing but sometimes doesn't really get the recognition it deserves. There are also a ton of other great creators for Pokémon GO PvP on YouTube and on Twitch so check them out as well!
FOLLOW JONKUS