Trainers, attention, another Legendary Raid Hour is taking place today at 6:00 PM in your local time zone! At 5:40 PM, all gyms which don't have an ongoing raid will spawn a Tier 5 Egg and hatch a Groudon at 6:00 PM!
Groudon Legendary Raid Hour

| | |
| --- | --- |
| Event | Groudon Legendary Raid Hour |
| Date + Time | July 3, 6:00 pm – 7:00 pm local time |
| Features | Increased number of T5 raids featuring Groudon |
| Featured Pokemon | Groudon |
The event was first spotted in New Zealand by /u/dyoungnz and shared on The Silph Road subreddit. Curiously, this is the first Raid Hour that follows after Niantic experimented with regular Raid Hours every Wednesday in June. We're not sure if this means that the format will continue regularly throughout July.
Players are speculating that yet another Groudon Raid Hour will take on June 10, following the pattern established with Kyogre and Cresselia. Keep in mind that Groudon leaves the raids on June 10 (1 PM PST), so today may be a perfect opportunity to snatch a shiny Groudon if possible.
We strongly suggest you read our Groudon Raid Counters Guide and Groudon Heat Map articles and get the maximum amount of raids completed. Our Legendary Lunch Hour: Event Guide was initially written with Dialga in mind, but we feel it offers a great selection of tips and tricks for the Legendary Hour event format, so you might want to take a look at that as well.
Lastly, our friends at Couple of Gaming have previously prepared a wonderful infographic with Groudon raid counters, perfect catch CPs and a preview of the shiny Groudon: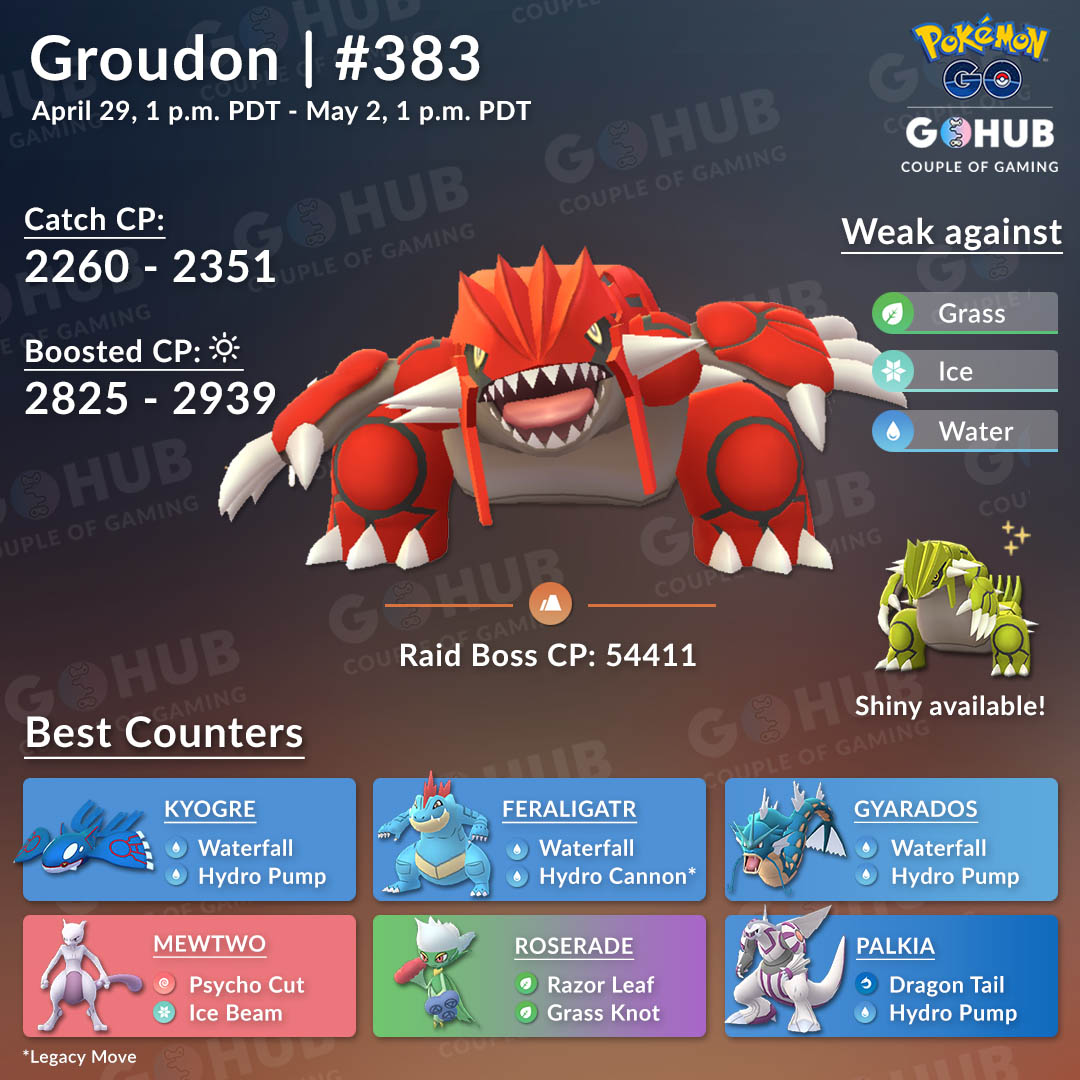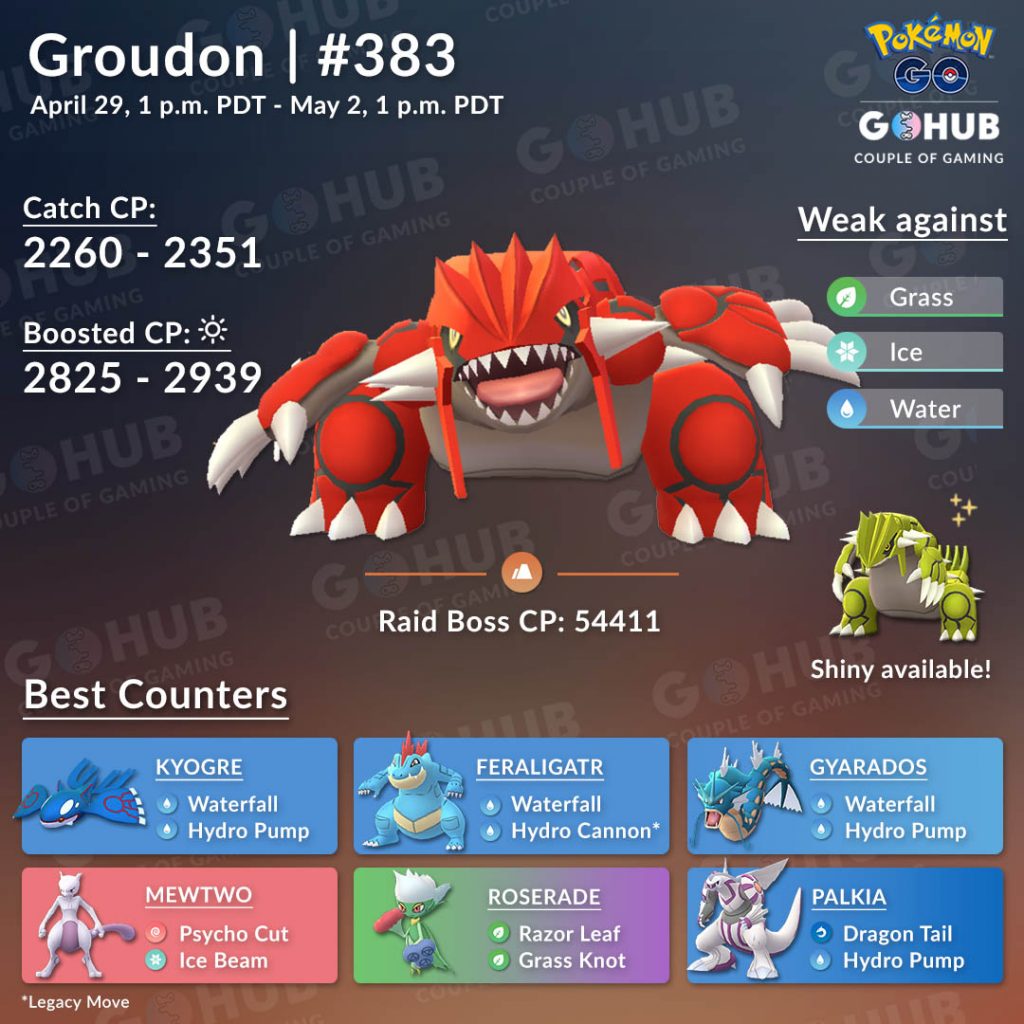 Orange has prepared a Groudon Counters Heat Map that showcases how various Groudon counters perform in respect to Time to Win at various levels: