A few weeks ago, Niantic secretly started a new series of surprise raid hour events, taking place from 6 PM to 7 PM. Today, we are getting another instance of this new format, named "Legendary Dinner Hour", from 6 PM to 7 PM, featuring Groudon.
Event
Legendary Dinner Hour – May 1st
Date & Time
6 PM to 7 PM local time
Featured Pokémon

Groudon

Event Description

All gyms that don't have an ongoing raid (which are not egg-blocked) will hatch a Tier 5 egg at 6 PM
The event first appears in New Zealand area and travels around the globe (time zones are funny business)
Groudon can be shiny!
No special bonuses are available (no bonus XP, Stardust, etc.) outside of Groudon raids
The event was first spotted by xephonx and confirmed by Serebii on Twitter. We invite our readers to share this information as early as possible in their local timezone.
A Last-Minute Guide to Legendary Dinner Hour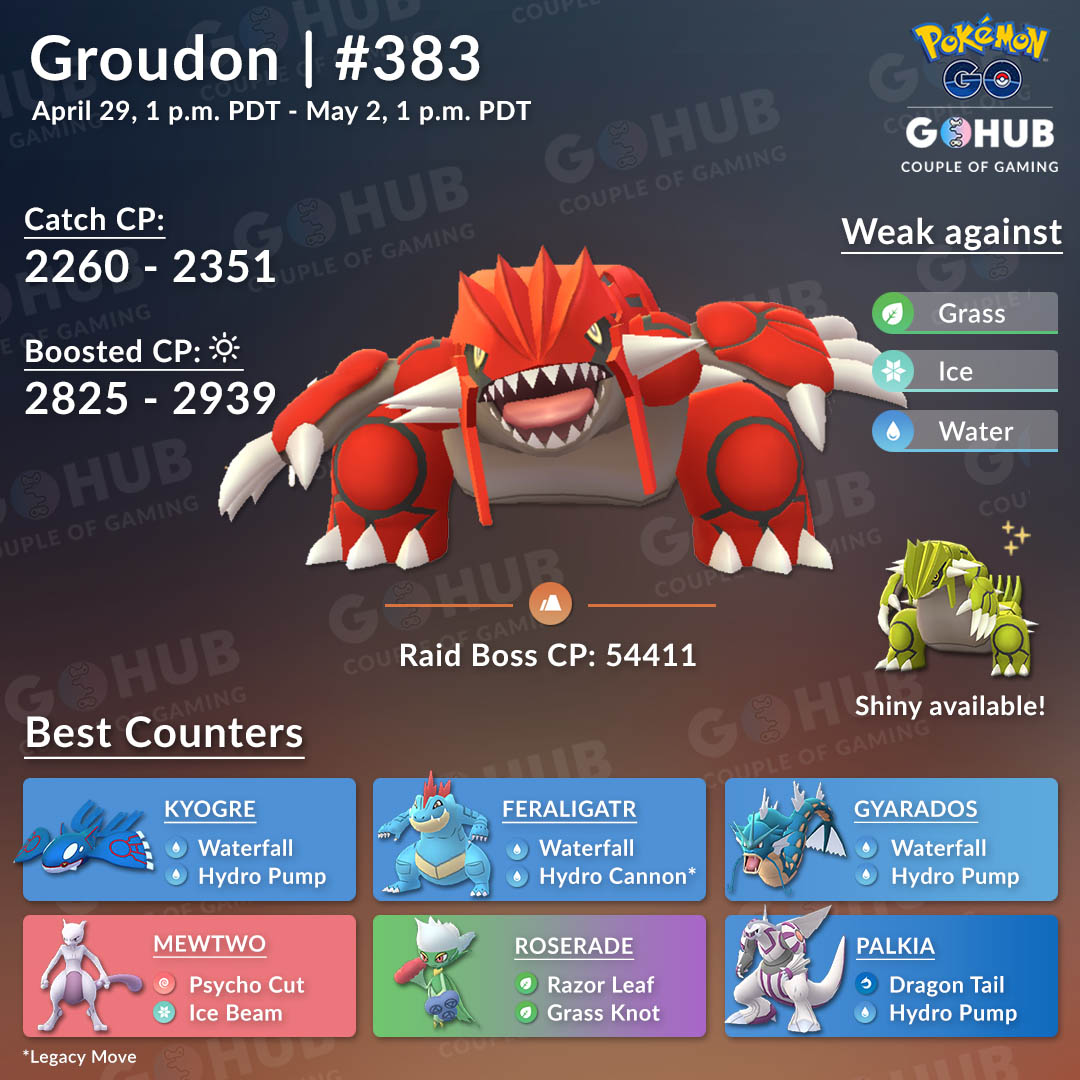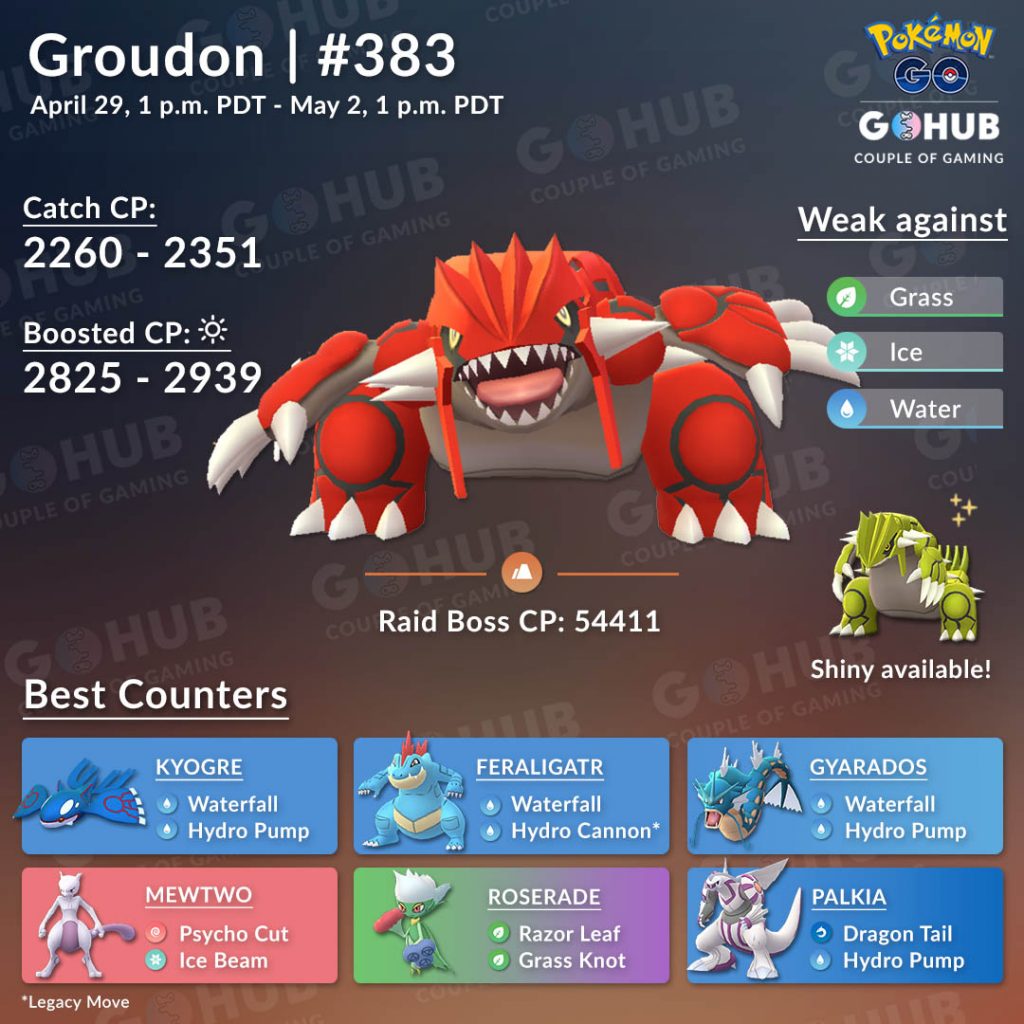 TLDR:
Read our Groudon Raid Counters Guide before the event
Make a group on your communication platform of choice
Scout the map ahead of the event start and figure out where you will be raiding
Do bigger groups to reduce the time you need to do a raid: you're aiming for quantity, not quality
We suggest you organize a WhatsApp group / Telegram group / Discord channel well ahead of the event, similarly how you would do on typical legendary raid days. Since the event is taking place later in the afternoon, make sure to share the information and create a group early in the day.
Picking your route should be fairly easy, but aim for areas with high gym density. Pay special attention to which gyms will be blocked at 6 PM – you can figure it out by using the group you created earlier and asking for player reports.
Usually, you can complete a Groudon raid in around 2-3 minutes – easy with a solid group of 5-7 players. 15 raids within the hour is a reasonable stretch goal to aim for. As you complete the raid, start moving to the next gym immediately after you start catching Groudon. If you want to optimize, one person can start the next lobby when the majority of the team is done with the catch (or near the end).