Good day, Pokémon trainers! Or should I say, hunters? Well, anyway, we're nearing the end of the year. Which means just one thing. Awards season is upon us! And this time it's worth noting, as Niantic's Monster Hunter Now has been nominated for "Best Mobile Game Of The Year" by The Game Awards.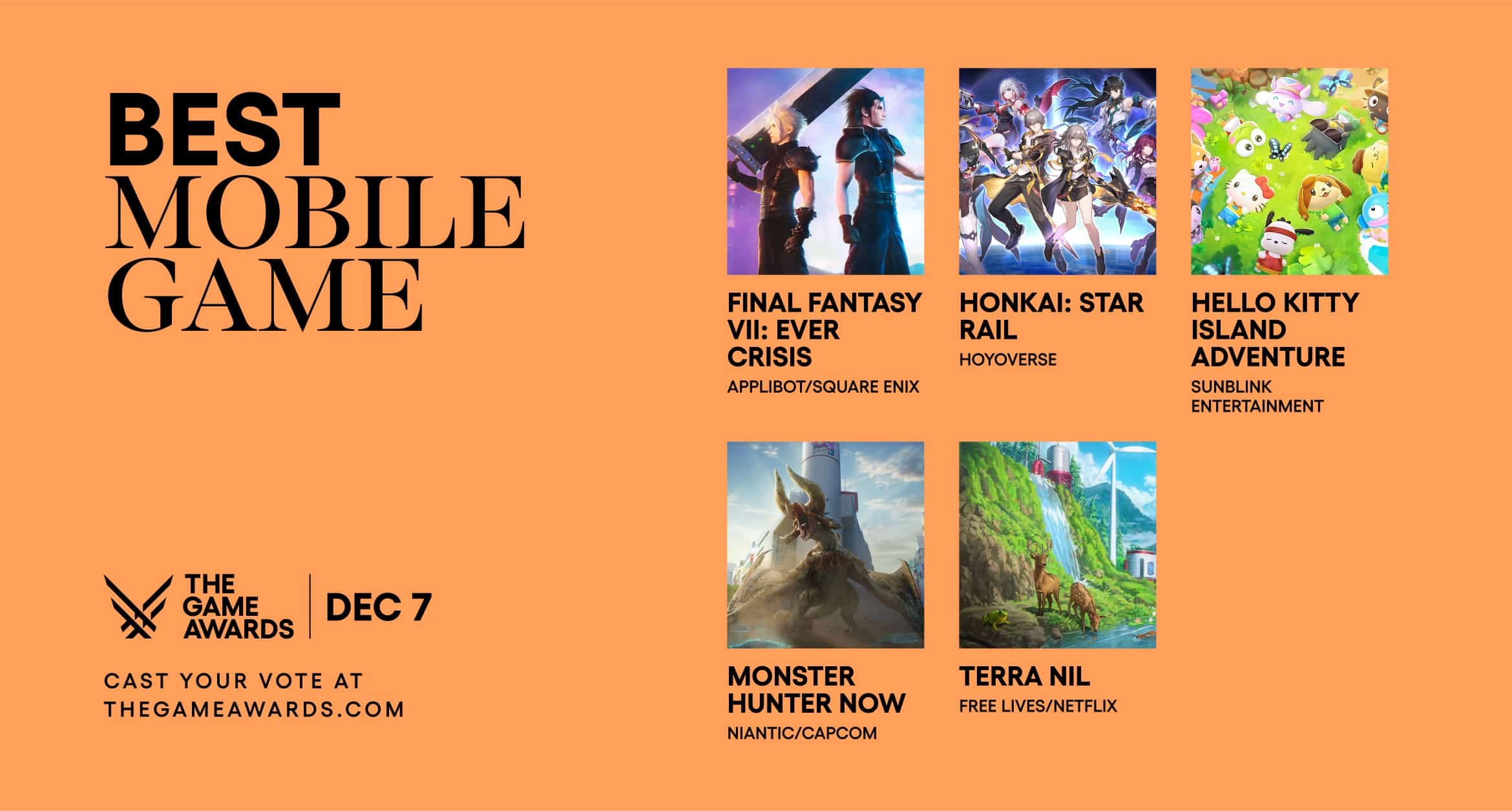 "The Game Awards" is an event hosted each year in order to celebrate the games released that year by giving away awards in various categories. You can think of it as sort of The Oscars but for video games. "Monster Hunter Now" on the other hand is the latest game from the creators of Pokémon GO.
It is a spin-off of Capcom's popular "Monster Hunter" franchise. Which, as the name implies, sees you as the player hunting down ferocious monsters, and then using their body parts to make better gear for yourself. The latest mainline game in the franchise is Monster Hunter Rise: Sunbreak. This is an expansion to the pre-existing Monster Hunter Rise video game, which was released in March 2021. Monster Hunter Now is a mobile game spin-off that uses similar AR mechanics to Pokémon GO.
Monster Hunter Now has quickly become Niantic's second most popular game behind Pokémon GO, overtaking Pikmin Bloom and Peridot. It boasts over 10 million installs since launch on September 14, 2023. Comparatively Pikmin Bloom was downloaded 2 million times in its first two weeks, and Peridot has struggled as it is Niantic's own concept, rather than an existing popular franchise.
It's worth noting that Pokémon GO itself won "Best Handheld/Mobile Game Of The Year" and "Best Family Game Of The Year" back when it was released in 2016. So it will be interesting to see if Niantic can pull off another win this year when the awards are streamed on December 7. If you would like, you can vote for the game yourself over here.
Goodbye for now, Pokémon trainers. Priom-out!
What is "The Game Awards"?
From Wikipedia – The Game Awards is an annual awards ceremony honoring achievements in the video game industry. Established in 2014, the shows are produced and hosted by game journalist Geoff Keighley, who worked on its predecessor, the Spike Video Game Awards, for over ten years. In addition to the awards, The Game Awards features premieres of upcoming games and new information on previously announced titles.