Niantic started the soft launch of a new Pokémon GO web store yesterday in Australia, Norway, and Singapore. The web store will be rolling out in other countries in the near future.
The benefit of the current iteration of the webstore vs. the in-app store is that the web store has four bundles of PokéCoins that provide bonus coins (which go up in value with each more-expensive bundle).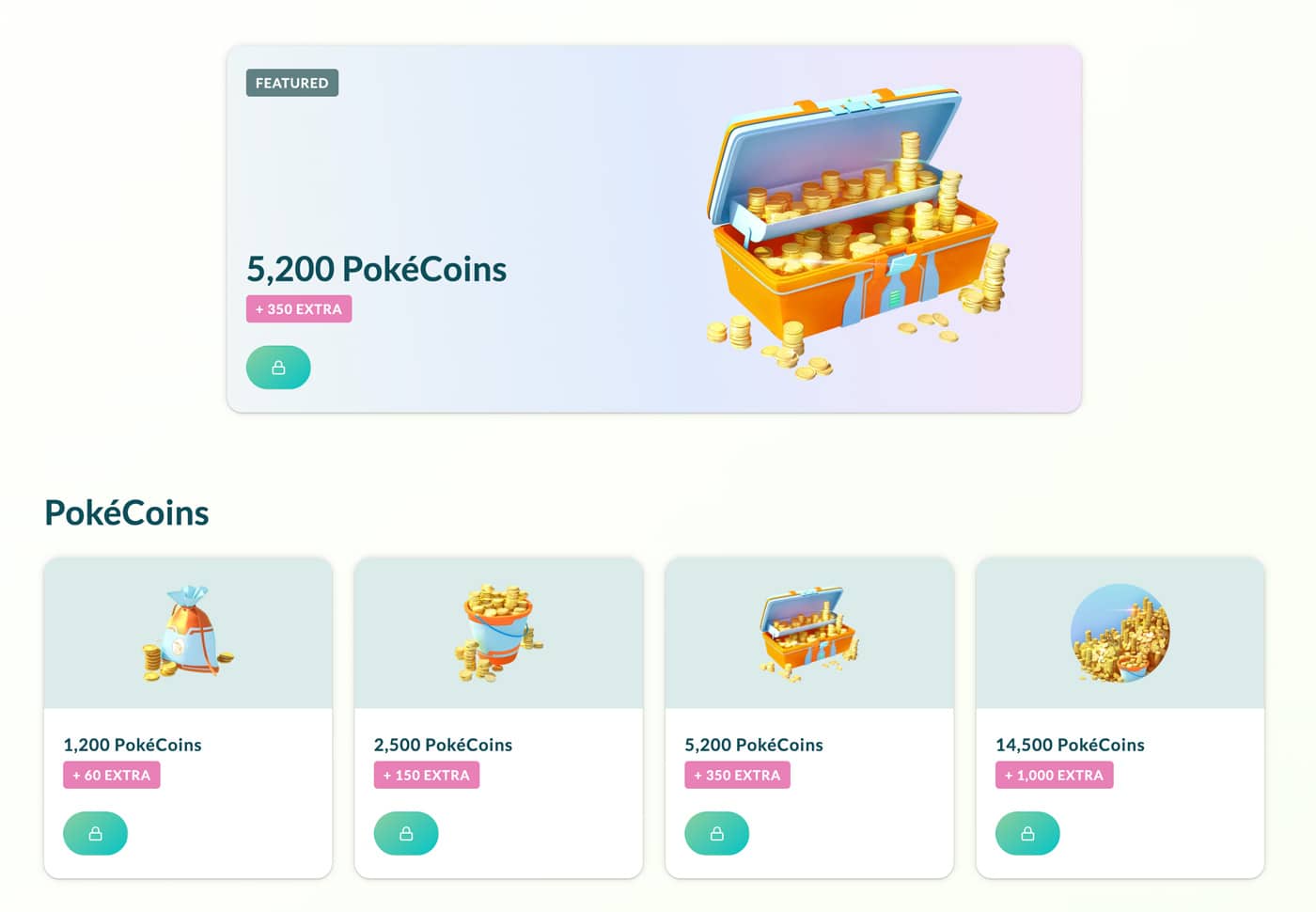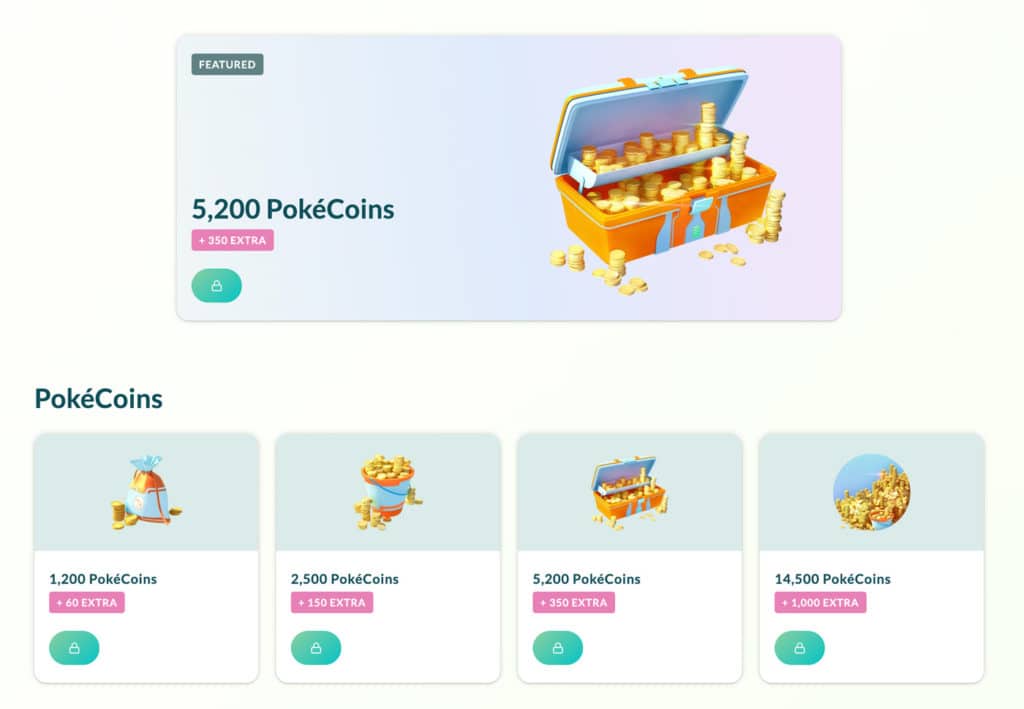 The store currently lists four PokéCoins bundles:
1200 PokéCoins (+ 60 extra)
2500 PokéCoins (+ 150 extra)
5200 PokéCoins (+ 350 extra)
14500 PokéCoins (+ 1000 extra)
What is the benefit of this store over in-game store for Niantic? Purchases made through the web store don't fall under platform fees (Apple/Android fees). Niantic must still pay fees to the underlying payments processor and cover the cost of managing the web store.
Curiously, a lot of game publishers have their own web stores in order to give their players added value for purchases (in this case, the bonus coins).
Additionally, it opens up the door for added payment options like Amazon Pay and Paypal, so we hope to see some movement in that area as well.
Official marketing e-mail
A group of randomly selected Trainers received this marketing e-mail last night:
Trainer,
We are excited to announce the launch of the Pokémon GO Web Store!
The Web Store offers the best deals, the biggest bundles, and exclusive offers. Plus, you can get up to 1,000 bonus PokéCoins with every purchase!* You can use PokéCoins to purchase bundles and other items from the in-game shop. This offer is only available at the Pokémon GO Web Store!
Visit store.pokemongolive.com and log in to see all available deals. Don't forget to check back regularly for updates and special offers!
* Total number of bonus PokéCoins received will vary based on the PokéCoin bundle purchased. Visit the listing for each bundle to see details. The Pokémon GO Web Store is currently available only in certain regions.