Hello Trainers! Pokémon GO 0.243.0 update is currently rolling out to a device near you and it brings with it some more details around daily adventure incense, notification customization, and more! After 241 was the PokéMiners most extensive breakdown this one is on the relatively smaller side.
Please read through all of this with a grain of salt – we often post data mining reports which end up taking months to release, and we don't want our readers to be disappointed. Be smart, read this like speculation and be happy once it goes live.
💡 Disclaimer: You know the drill by now, everything in this article is data mined, and therefore subject to change or not even being released at all. All of this information is publicly provided by the PokéMiners and includes some of my commentaries.
243 Assets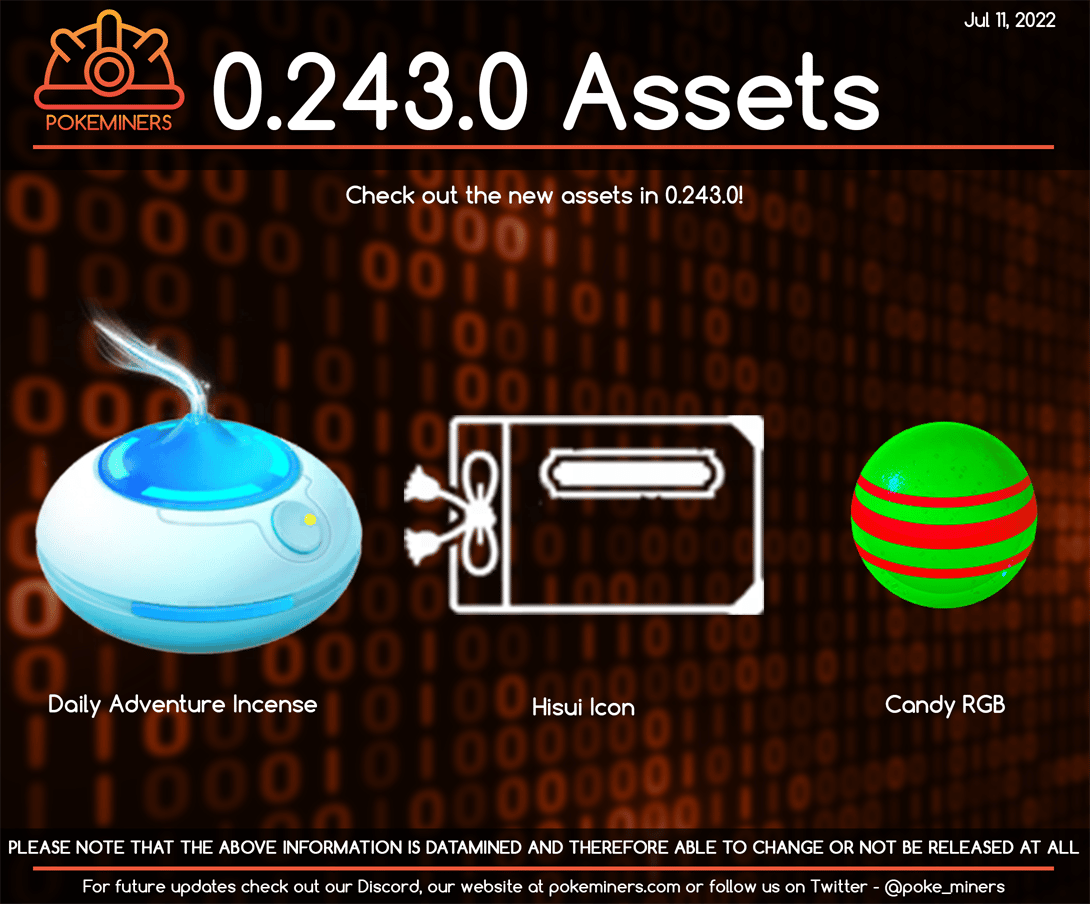 New assets from this update. The Daily adventure incense, the Hisui Pokédex icon, and a new candy RGB icon. Which I am fairly sure is broken…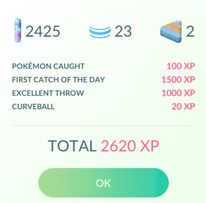 Daily Adventure Incense
Recap Screen
DailyIncenseRecapGuiController
Items.PlayerBuffs.Incense
ClickShare
numPokemonCaughtText
ShowRecapScreen
SetMapIconVisible
DailyIncenseService
incenseSpriteGameObject
GET_INCENSE_RECAP
ACKNOWLEDGE_INCENSE_RECAP
There will be a recap screen
Recapped Information
distanceWalkedText
dateText
pokemonIconContainer
numPokemonBeforeChangeGridLayout
defaultNumGridColumns
largeSizeNumGridColumns
defaultGridIconSize
largeSizeGridIconSize
The recap will show the distance walked and the number of pokémon caught
Want to share?
VIEW_RECAP
CLICK_SHARE_FROM_RECAP
CLICK_SHARE_FROM_PHOTO_COLLECTION
You'll be able to share your recap from the screen or from your photo collection. Which seems odd.
Push notification
.get_IsPushNotifEnabled
.get_IsUsable
.get_IncenseLifetimeMins
GetIconTappedToday
It looks like it'll have its own push notification that you can disable.
Did you forget?
DAILY_ADVENTURE_UNUSED
Text: You still have time to use your Daily Adventure Incense!
There appears to be a check to see if you've used your daily adventure incense and the text reminding you that it's not too late!
Overworld Map Icon
DailyIncenseMapButton
unseenBackgroundColor
seenBackgroundColor
pinkDot
set_DailyIncenseButtonIsVisible
The incense will appear as an icon on your overworld map screen and will change colour based on if you've used it or not. It can also be set to invisible. Likely for after it's used and its duration has run out, or when it's disabled.
New Search Filters
BY_HISUI 
BY_ATTACK 
BY_DEFENSE 
BY_HP_IV
The Hisui filter is live, but the PokéMiners haven't been able to figure out the IV filters yet.
Route Updates
OnMapCenterToPlayer
medalTitle
stampTitle
STAMPS_ONLY
RequestStampSprite 
RequestStampMaterial 
ReleaseStampMaterial 
stampMaterial
rotationSetting
medalTitle
stampTitle
STAMPS_ONLY
A few updates to routes. The ability to center the map, stamp and medal stuff.
It almost looks like small touchups. Hopefully, we'll see this released soon.
Notification System Additions
A new section for notifications was added to the settings page in between expanded group transfer and Niantic AR.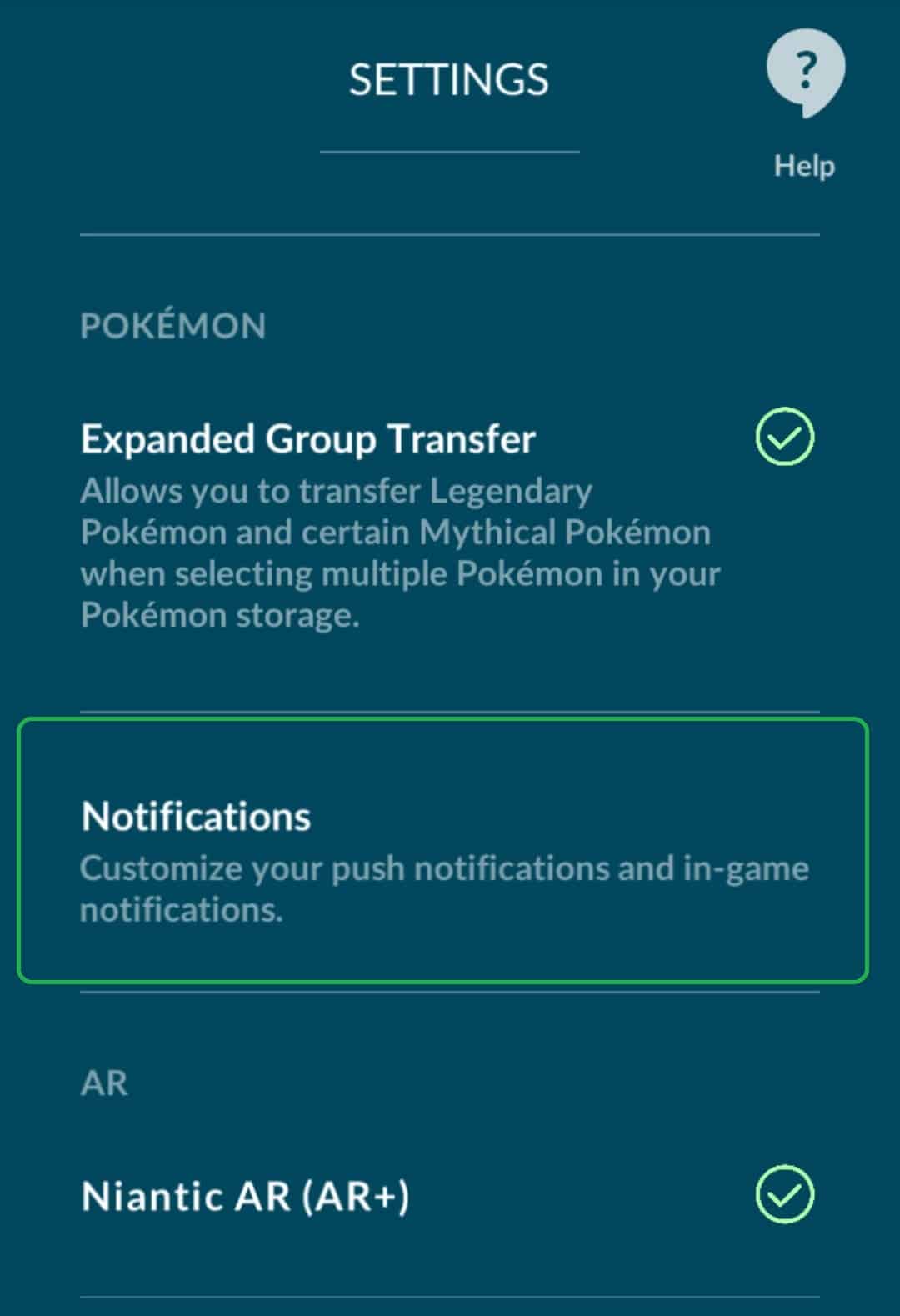 When you click on it it brings up two sections, Push Notifications and In-Game Notifications
Raid Changes
In-Person Join Button
inPersonJoinButton
inPersonJoinButtonImage
joinButtonRaidPassCanvas
The raid join buttons have been renamed, they don't appear different in-game.
In-Person Texts
inPersonJoinButtonLabelText
inPersonOnlyDescriptionText
inPersonJoinButtonPulseAnimator
inPersonJoinButtonDefaultImage
inPersonJoinButtonOorImage
More stuff for In-person raids
Raid Difficulty Widget
RaidDifficultySliderWidget
.set_iconCount
.get_iconCount
OverrideIconCount
iconCount
It looks like Niantic added a new Raid Difficulty widget to raids, this will let them display whatever raid difficulty they want and override the actual tier.
New Remote Raid Tutorial
REMOTE_RAID_TUTORIAL_COMPLETE_KEY
RefreshRemoteRaidTutorialVisibility
Tutorial for when the remote raids are nerfed.
Download All Assets
DownloadAllAssetsTelemetry

DOWNLOAD_STARTED
DOWNLOAD_PAUSED
DOWNLOAD_COMPLETED
Niantic has added the ability to download all assets.
Download Dialog
DownloadAllAssetsDialog
The dialog for downloading all the assets.
In Advanced Settings
downloadAllAssetsSubText
downloadAssetsButtonContainer
downloadAssetsDividerContainer
PauseDownloadClicked
RUNNING
FAILED_WIFI
FAILED_STORAGE
The option will be in the advanced settings
Hisuian Pokedex
GEN8A
Gen 8a aka Hisui has been added to the Pokédex.
Quest Reward Items
Coins?
pokecoinsSprite
Pokécoin sprite has been added to Quest Reward Items, maybe we'll see them in field research?
New Marketing Section
COMPLETED_TUTORIAL
COMPLETED_PROFILE
MARKETING_SUBSCRIPTION
LEVEL_UP
ADVENTURESYNC_COMPLETE
SEND_OR_ACCEPT_FRIEND_REQUEST
IN_GAME_CURRENCY_PURCHASE
REAL_CURRENCY_PURCHASE
POI_INTERACTION
Open Gifts When Items Bag Is Full
toggleOpenGiftsOnBagFull 
toggleOpenGiftsOnBagFullTip
The toggle for allowing you to open gifts when your item bag is full is coming.
That's all for now trainers, stay safe out there!