The folks at Original Stitch have collaborated with the Pokémon Company to produce beautiful shirts, masks*, and bandanas, and they were recently kind enough to send me a few to try out!
I got my adorable Snorlax teddy to help me model the masks, so you can really appreciate the fantastic patterns. There are a huge amount of different prints available, all 151 Kanto Pokémon have their own print, and then you can choose what mesh to have your mask backed with.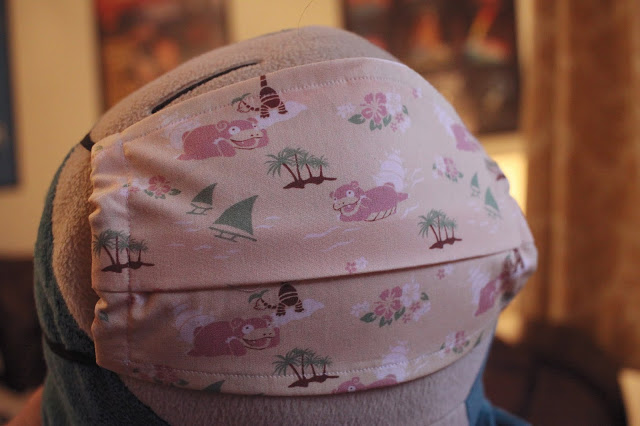 This Slowbro print has a bonus appearance from Alolan Exeggutor, and is lined with a pink mesh to match. It's such a fun tropical print and Slowbro looks like he is living his best life! How cute is that pose?!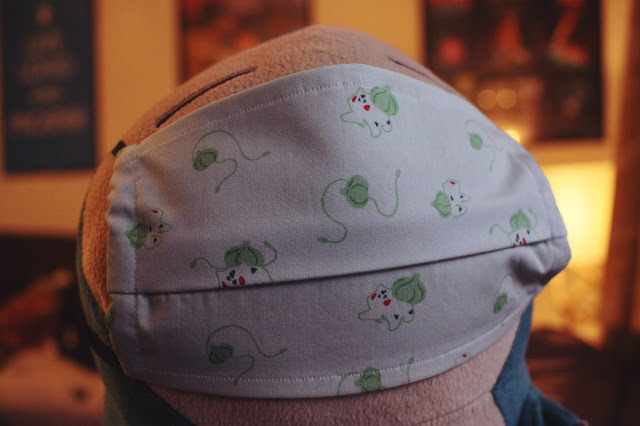 As a Bulbasaur fan, this unusual style of design for Bulbasaur here really appealed to me. It's a different style and I enjoy that there are some bulbs and vines without Bulbasaur on too to make the pattern more detailed.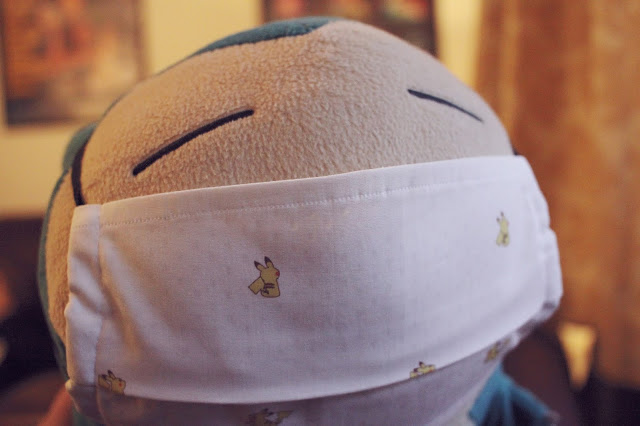 This Pikachu pattern is surprisingly subtle! With tiny little Pikachu relatively spaced out, if you aren't one for a brighter or more obvious print, this style could be the one for you.
*The masks are sold with the following disclaimer – The mask is intended to be used as a fashion item and is not a practical product. Please note that there is no function to completely prevent infectious diseases.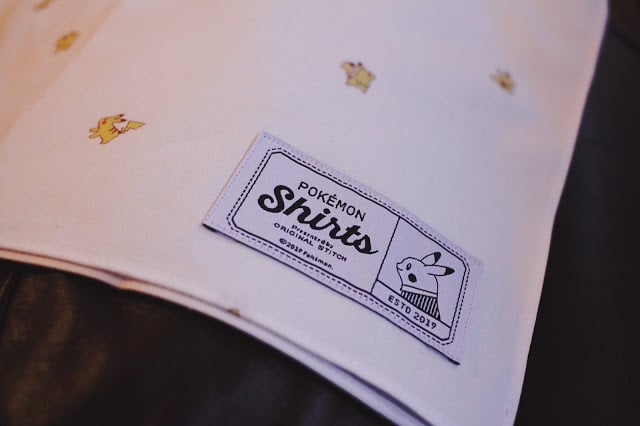 The bandanna is absolutely gorgeous quality. It is really soft and just feels expensive! They could easily be worn in your hair, tied around a wrist, around a neck, on a hat, glam rock style on your hairline, there are so many options.
As well as these more muted colour prints, they also have some really outrageous and fun designs. The Lickitung print is the same as the shirt in the Pokémon GO store, a fantastic bright yellow. Vaporeon is another fave, a really nice illustration style design with pinks and yellows. With each of the OG Kanto Pokémon having their own print, there is a huge range of choice. From subtle abstract designs that are less obviously Pokémon, through to paisley inspired prints, right through to super bright and garish prints, there is something for every taste!
Original Stitch also sell shirts with their designs, which now include the Johto region too. A cool thing to mention about their masks and bandannas is that they are made using their excess material from their shirts. This means less waste, so a greener production!
Which design would you pick?