It's been a few months since I last wrote one of these articles, and there some Pokémon that definitely spring to mind as being underappreciated in GO that potentially weren't before. Part 22 was back in March, and we looked at Greedent, Cacturne, Spewpa, Lunala, Pheromosa and Mantyke, and today we are back with a whole new set of Pokémon that deserve more love.
Don't forget to comment which Pokémon you think need more love, and you might just see them featured in the next part of the series!
Tsareena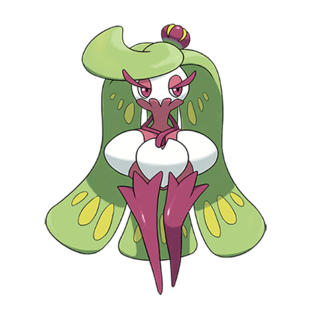 Tsareena
| | |
| --- | --- |
| Regular Sprite | Shiny Sprite |
| | |
Bounsweet bounced into the game for Sustainability Week 2023, and has just reappeared with the Season of Hidden Gems. Tsareena turned out to be a surprisingly decent budget grass type attacker for raids, but they arrived, and left, with little fanfare. It has a really interesting design, very humanoid and elegant, with long leaves that form a hairstyle for them, and a body that acts as an intriguing mask. It is a purely female species, which leaves them comparable to other female only Grass types like Lilligant and Florges. They have a truly amazing shiny, the yellow, lilac and pink combination is so striking, and is bound to be incredibly popular when it eventually comes to Pokémon GO. The above sprites are the sprites from Pokémon HOME, because their shiny sprite isn't available in GO currently.
From an AR perspective, Tsareena has some really cool animations. Their standard AR animation is a dramatic 360 twirl with hair flip, and in Buddy Mode they also have a very dramatic attack with their knee towards the camera. So good for AR photography! I hope we see more of Bounsweet, because Tsareena deserves more love. What a neat Pokémon.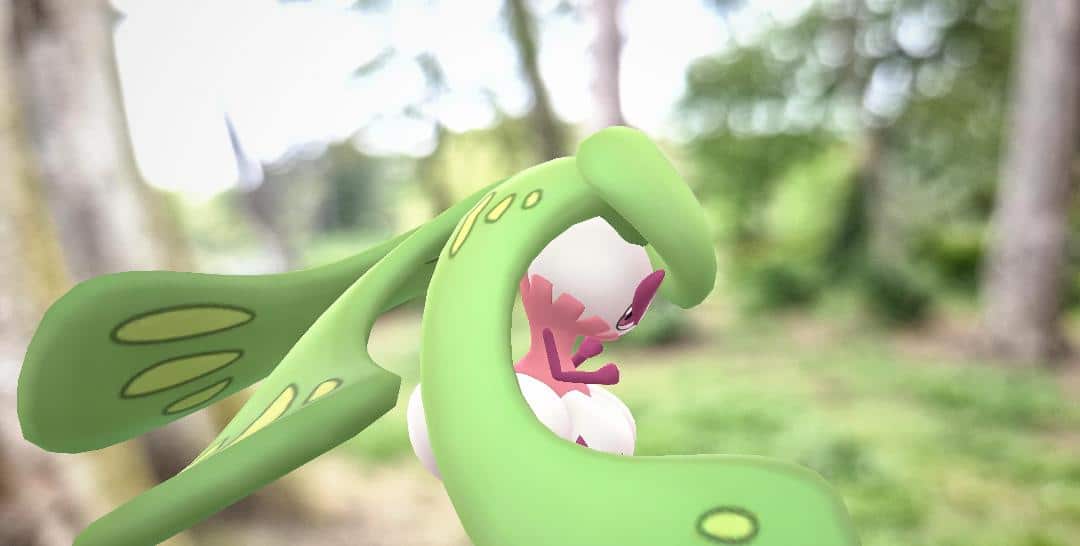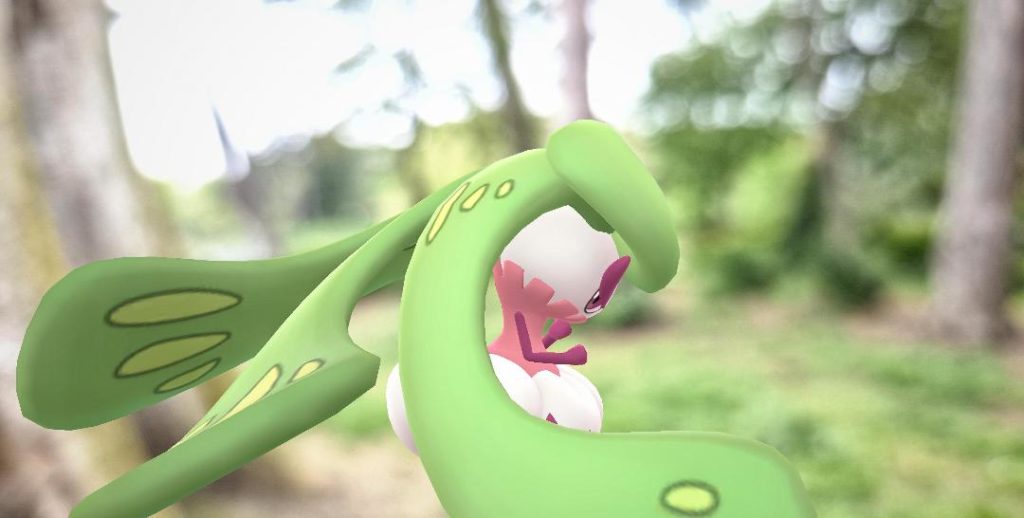 Golurk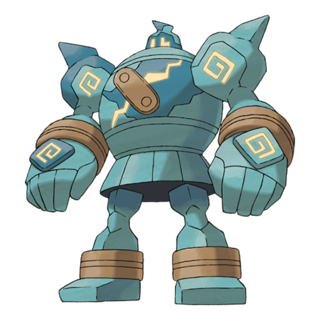 Golurk
| | |
| --- | --- |
| Regular Sprite | Shiny Sprite |
| | |
Did you know that Golurk can fly? Yep, being a Ground type it might not be the most obvious choice to go flying across the skies, but in the anime thanks to that Ghost dual typing, it can be seen flying on several occasions! With a design based on golems, which the Regi legendaries are also based on, Golurk really stands out. They are pretty unusual as Pokémon go, a ghost seemingly trapped in a massive suit of armour, coming in at over 9ft tall! I'd love to see Golett and Golurk be highlighted one Halloween with their shiny released, because they really do deserve more attention for being such a unique design. Plus, take a look at the photo below, being a shadow Pokémon really suits them!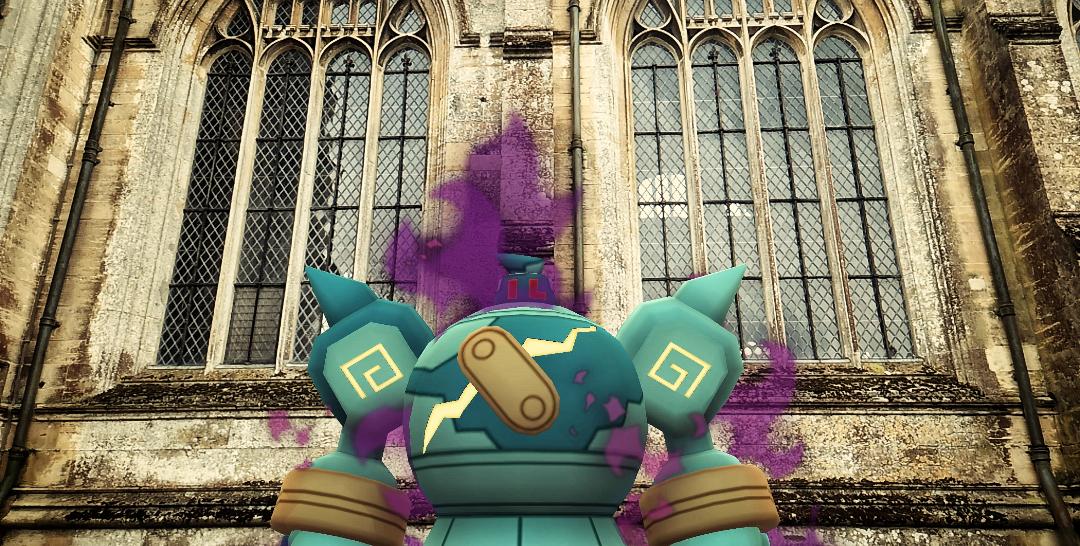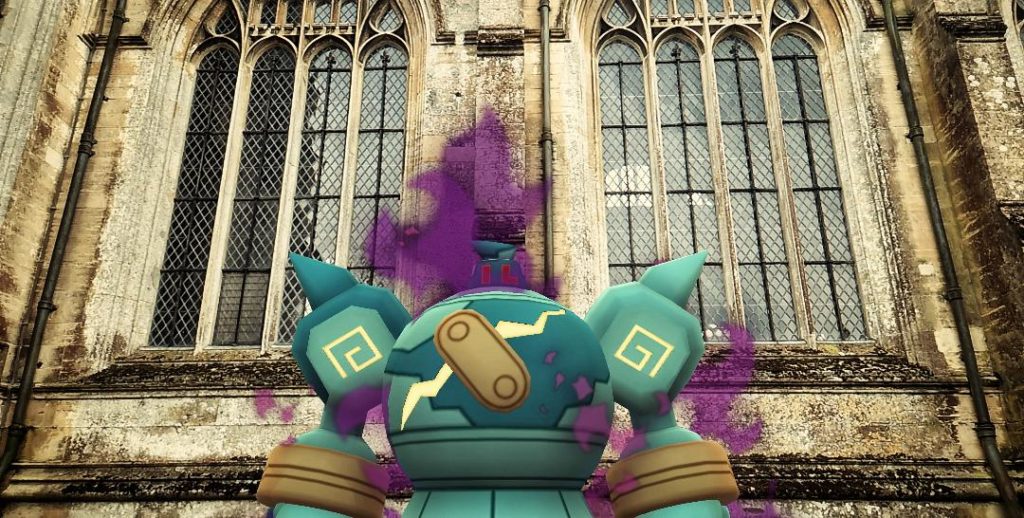 Toxapex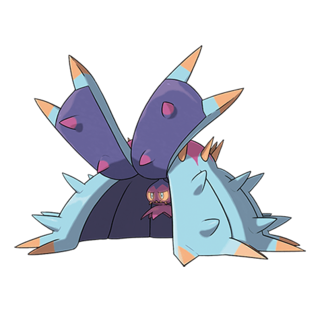 Toxapex
| | |
| --- | --- |
| Regular Sprite | Shiny Sprite |
| | |
Did you know that there are a lot of Pokémon fans who really actively dislike Mareanie and Toxapex? This is because they hunt Corsola as food, and people just love Corsola! Now to be fair to Toxapex, it isn't the top of the food chain, they may hunt Corsola, but in return, they are hunted by Bruxish who want to grind Mareanie into mush and eat them. Ouch! Such is the circle of like in the world of Pokémon, leaving Toxapex widely disliked. I however, am a fan. I think they have a fantastic design, and their colour combination is just a delight, and that shiny is absolutely top tier! Hot pink and black makes me think of my pop punk teenage years, a great choice for a Pokémon with an attitude problem that is adorned with spikes. Toxapex does also have some brilliant usage in Great League for PvP, so I hope at least the hardcore PvP fans have learnt to love this prickly star.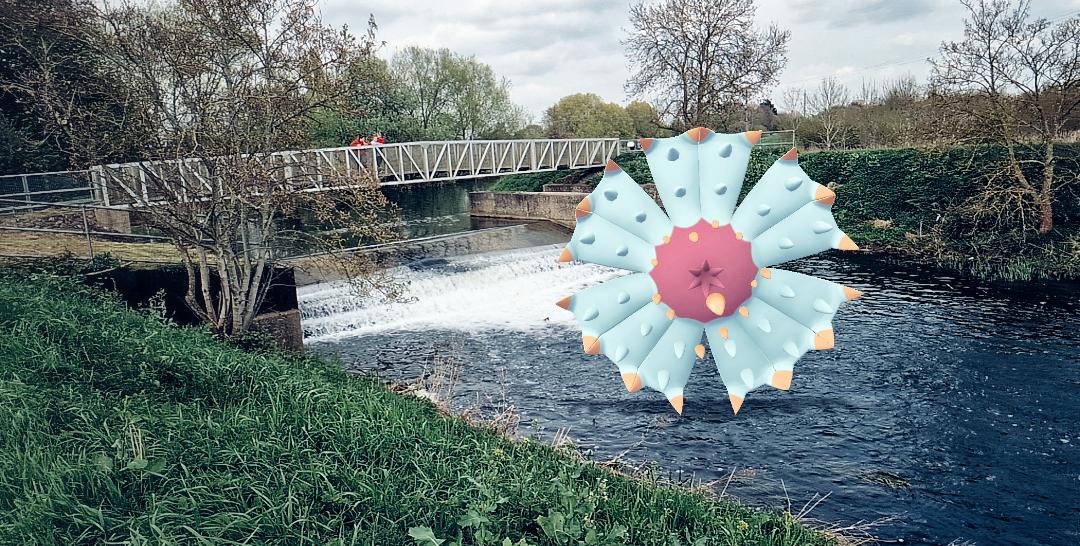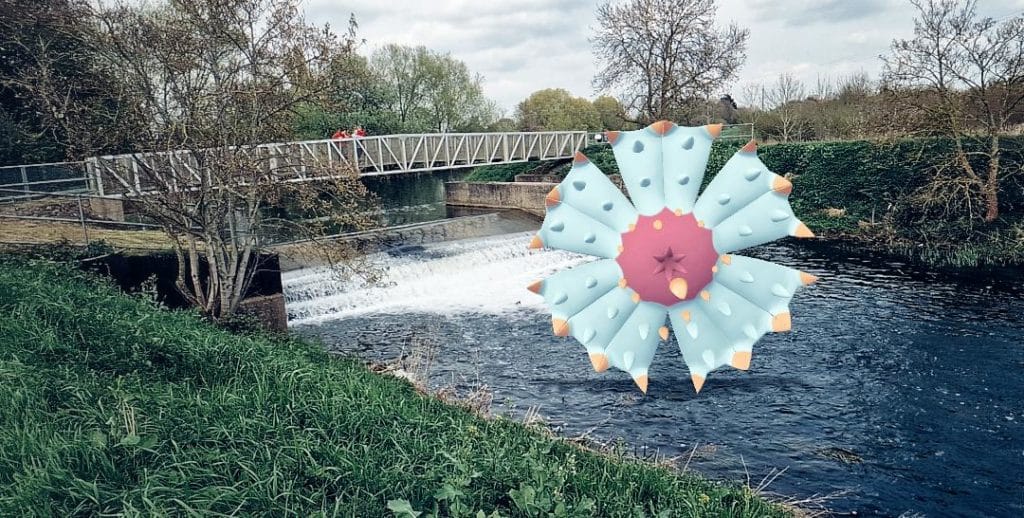 Ribombee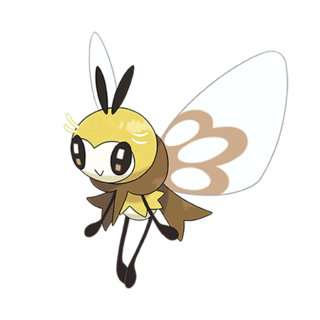 Ribombee
| | |
| --- | --- |
| Regular Sprite | Shiny Sprite |
| | |
There seems to be a big of a pattern lately with Pokémon GO. New Pokémon drops – Featured heavily in an event – New Pokémon vanishes with the end of the event. It happened with Bounsweet, and it happened with Cutiefly too. Now, poor Ribombee isn't any use in PvP or PvE, but I just had to include them on this list. Ribombee is secretly a little fashionista, a bee fly in a scarf, and they are actually super tiny to photograph in AR mode! We all know I love to make Pokémon tiny that shouldn't be, but there was no camera trickery here, Ribombee is just that smol. That super small stature automatically makes them cuter than they would be if they were bigger, but as one of the smallest Pokémon ever, Ribombee gets to shine.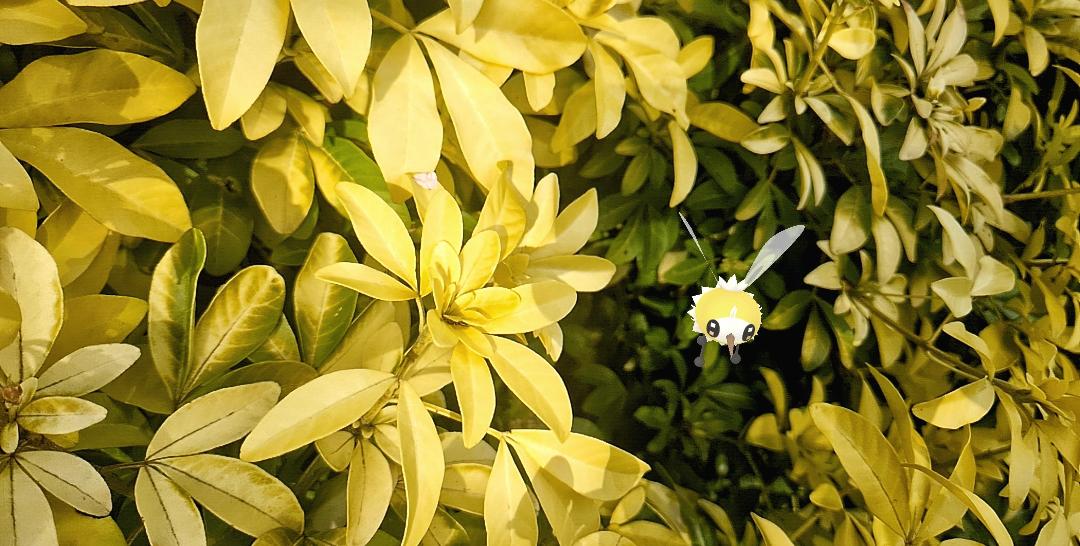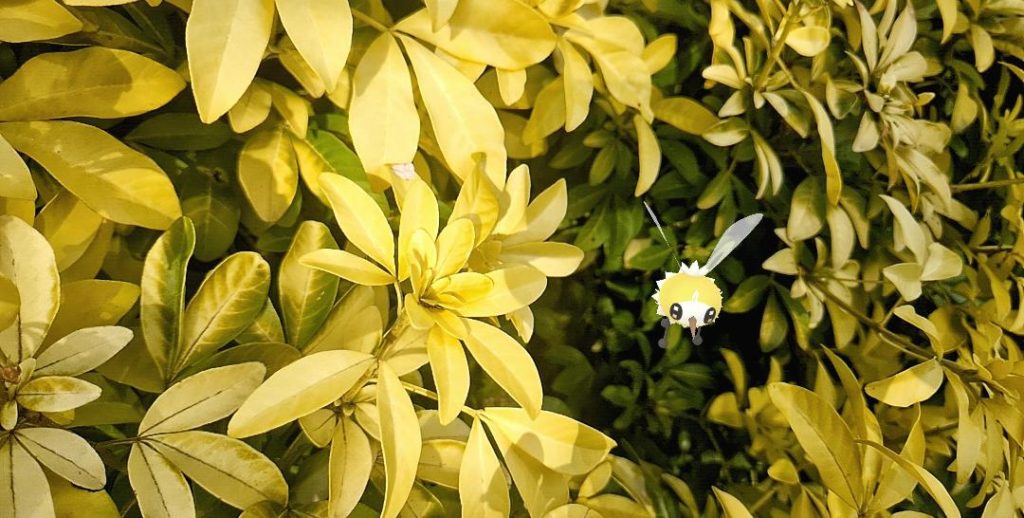 Mega Pinsir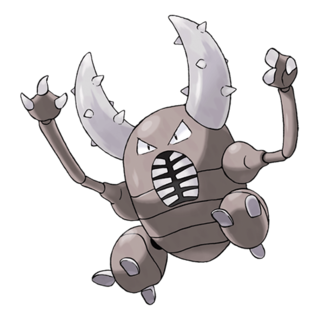 Pinsir (mega)
| | |
| --- | --- |
| Regular Sprite | Shiny Sprite |
| | |
Many Mega Pokémon don't get as much credit as they deserve, and Mega Pinsir is one of them. Until Mega Heracross is released it is the number one Bug in Pokémon GO, and it is a Pokémon many long time players will have shiny already. Releasing after the unfortunate remote raid pass nerf hasn't done Mega Pinsir many favours, but it is an intimidating angry lad to add to your Mega roster, so well worth doing a few raids of in person. Mega Pokémon, despite their usefulness for PvE, tend to get forgotten about because for many it can be tricky to get a group together to raid them, but so many have ferocious and fantastic designs, as well as being meta relevant, and Mega Pinsir is certainly one of them.