The last time I took at look at some under loved favourite Pokémon was way back in November 2022! So we're back with a fresh part to the series, with some Pokémon that deserve more attention. Don't forget to comment with your own underappreciated faves!
Greedent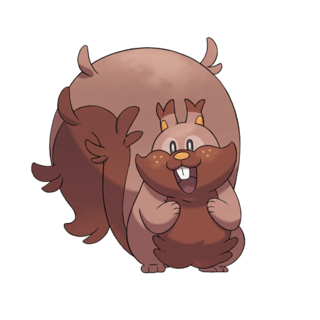 Greedent
| | |
| --- | --- |
| Regular Sprite | Shiny Sprite |
| | |
The Galarian Pokémon got such odd releases in Pokémon GO, that they have been easy to forget! Released back in August 2021 as part 3 of the Ultra Unlock, we got a wave of Galarian Pokémon that appeared, then mostly disappeared, bar odd appearances here and there. There has been a Skwovet Spotlight Hour, and they've been available as a PvP reward, but they haven't really been featured as part of a proper event, or as a wild spawn since their debut. It's a shame, because Greedent has some real play in PvP, but with being so rare, it is hard to get a decent PvP IV Greedent, and even harder to grind the necessary XL Candy you need to power it up to compete in Ultra League.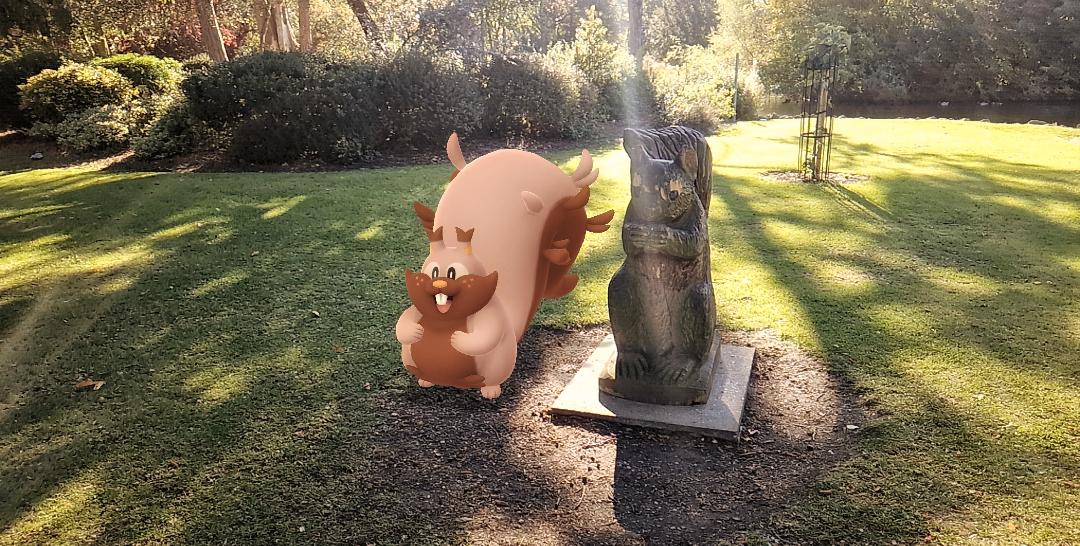 Cacturne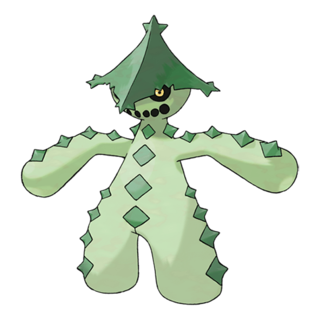 Cacturne
| | |
| --- | --- |
| Regular Sprite | Shiny Sprite |
| | |
I can't help but love a spooky Pokémon, and Cacturne is something straight out of a horror film! They wouldn't look out of place looming from a corn field to terrorise a local farm community, and imagine how scary it would be to see them in the shadows watching you like a scarecrow?! Their Pokémon GO Pokédex entry isn't particularly creepy, but in Pokémon Sapphire you get this terrifying Pokédex 'If a traveler is going through a desert in the thick of night, Cacturne will follow in a ragtag group. The Pokémon are biding their time, waiting for the traveler to tire and become incapable of moving.' How scary is that? Pokémon with a back story like that will really stay with you, and I think in terms of spooky Pokémon in particular, Cacturne is often forgotten. Perfect for Halloween with their Jack-O'-Lanturn face, and scarecrow inspired looks, they need more love.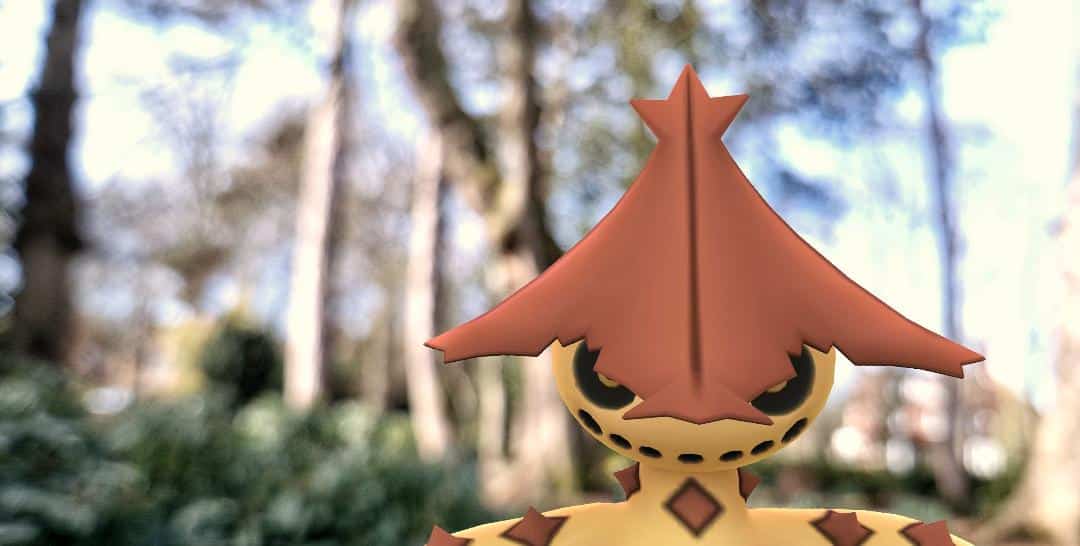 Spewpa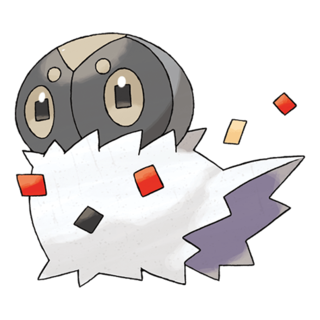 Spewpa
| | |
| --- | --- |
| Regular Sprite | Shiny Sprite |
| | |
The release of Scatterbug, Spewpa and Vivillon through the Postcard system in Pokémon GO has been a favourite new addition to the game of mine. While all the different patterns of Vivillon are really exciting, and so fun to collect, I wanted to highlight Spewpa, because of the whole Scatterbug line, they get by far the least love. Spewpa is actually such a little cutie! Check out their animation in the AR photograph below, isn't it great? The whole line have confetti-esque patterns on them that fire off with their animations, but Spewpa has my particular favourite. It not only has the confetti, but their furry body poofs out dramatically, like an angry little tantrum. I love it! The whole line have a running theme with their shiny form, (which is gonna be a challenge to collect when it eventually releases!), but Spewpa is the star of the show for me there too. Scatterbug changes from black to white, and with Vivillon only their body changes some parts to white, with their wing patterns remaining the same. Spewpa however, the pattern around their eyes changes to white, their head changes to a pale yellow all over, and their fur becomes black. So good!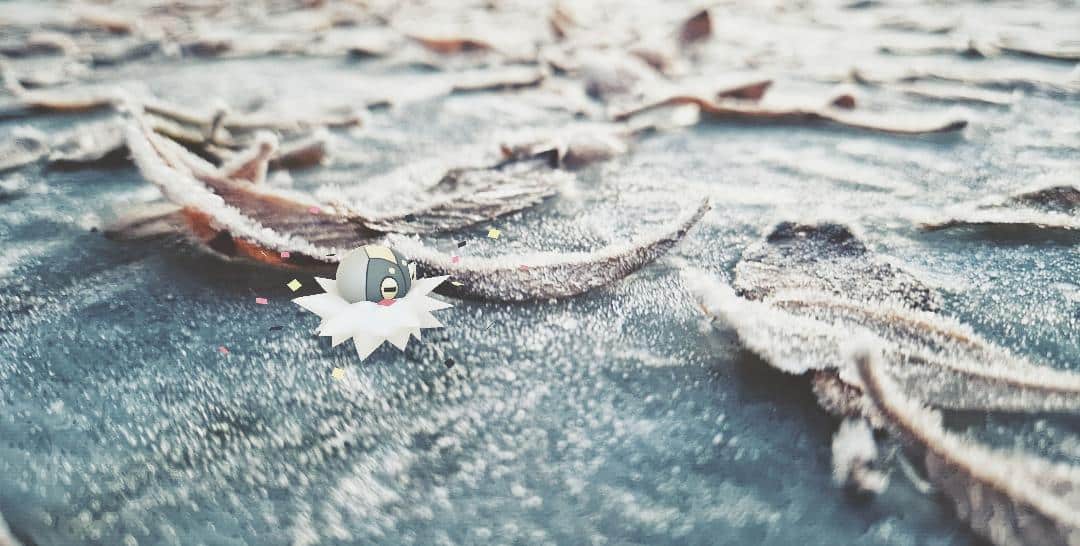 Lunula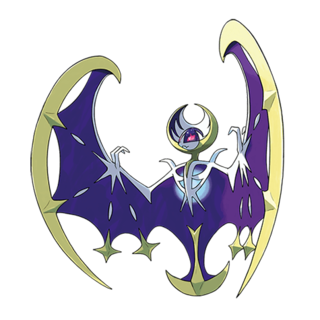 Lunala
| | |
| --- | --- |
| Regular Sprite | Shiny Sprite |
| | |
The Season of Light brought with it the debut of Cosmog, which evolves into Cosmoem, and then depending on whether you evolve in the day or night, either Solgaleo, or Lunala. It was a release via a special research storyline over the entire season, that managed to feel both really hype, but also just sort of dwindled off into disappointment. With many trainers frustrated that at first they were forced to evolve their only Cosmog to progress with the storyline, a lot of trainers opted to simply… not! It meant that Solgaleo and Lunala ended up quite forgotten about. Lunala has a really incredible design, a sort of skeletal bat with stars and moon as inspiration. It is referred to in several Pokédex entries as the 'beast that calls the moon' which is hauntingly beautiful. It also has a different form, known as their 'full moon phase' which alters their appearance quite a bit. Their stars become light, their deep blue becomes a pale luminescent blue, their shape changes to that of a full moon, and their third eye becomes red. There has been no mention of their full moon phase being available in GO. The shiny Lunala becomes a pale pink in their full moon phase. While Solgaleo has a similar phase, known as their radiant sun phase, their transformation is nowhere near as a dramatic and eery as Lunala. Hopefully with time we will be able to obtain more Cosmog as promised, and will see more love for the Moone Pokemon.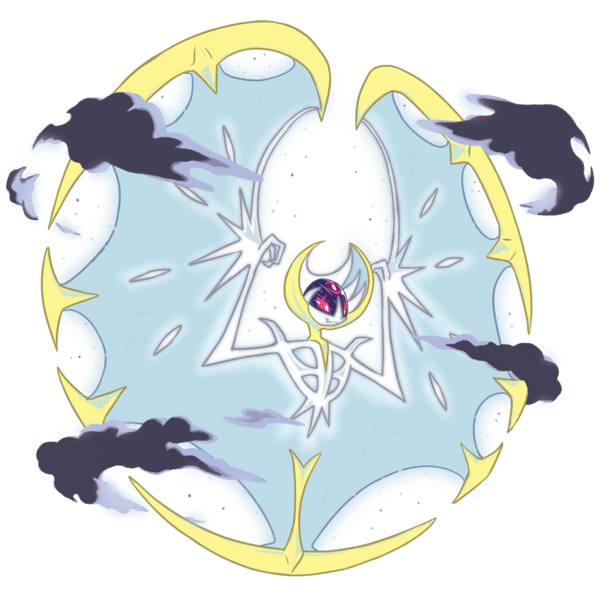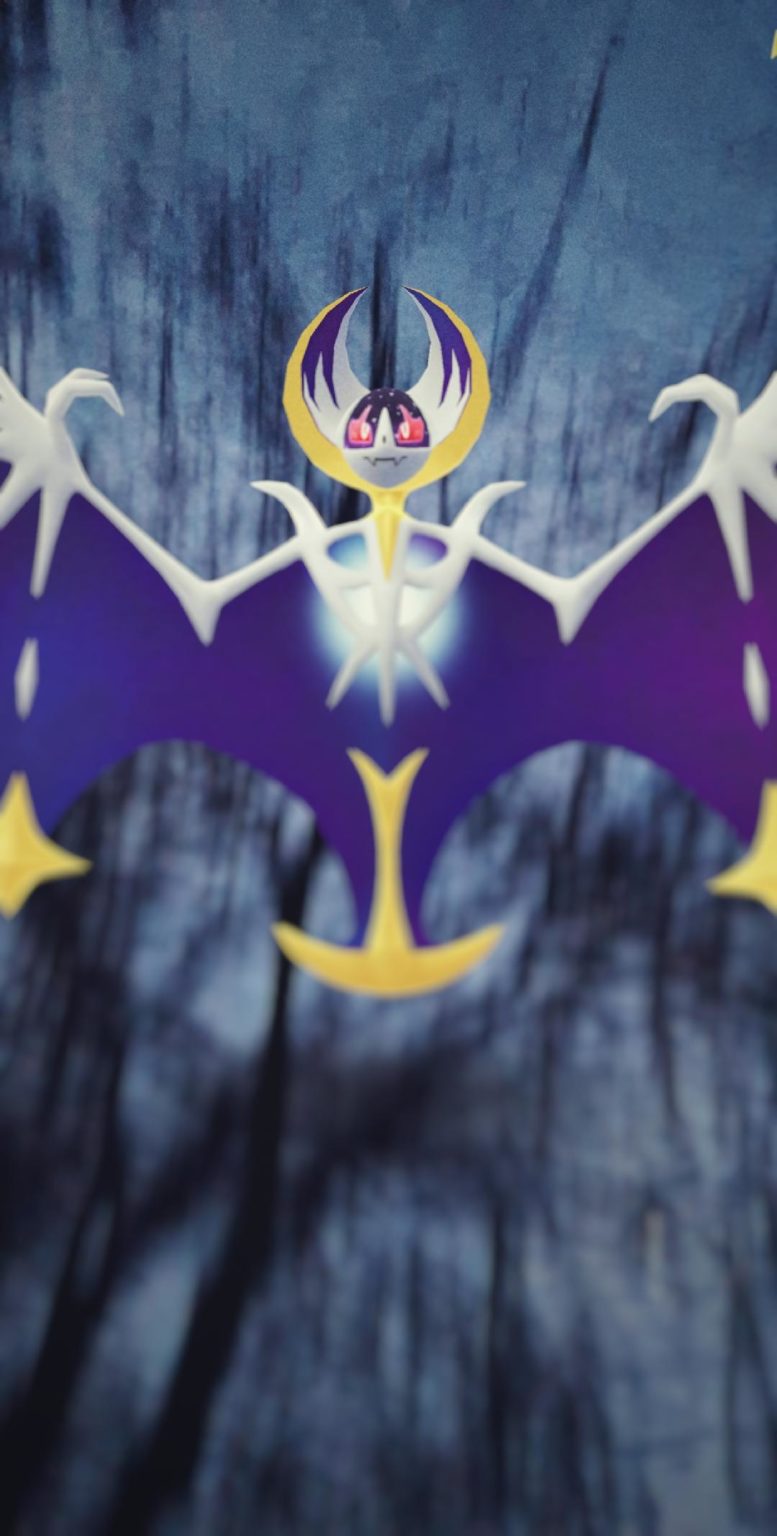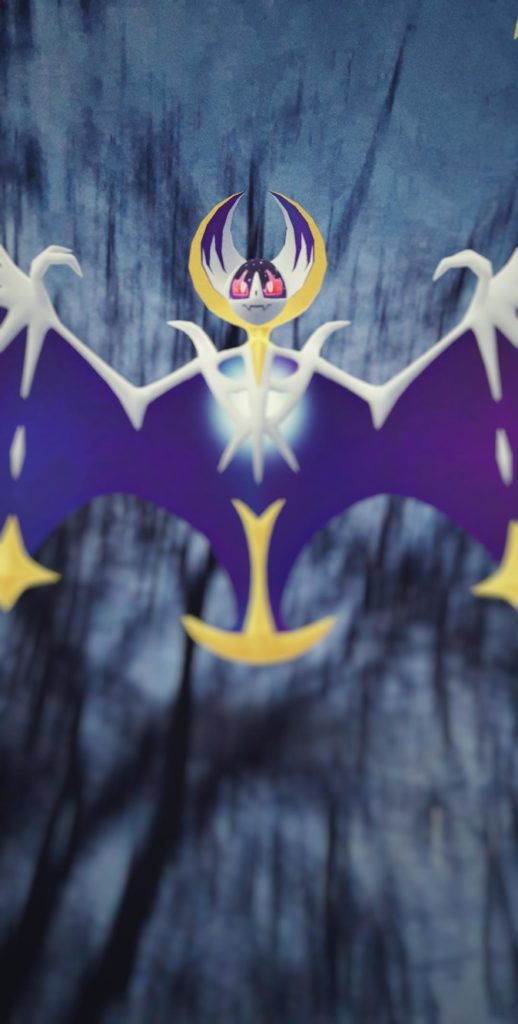 Pheromosa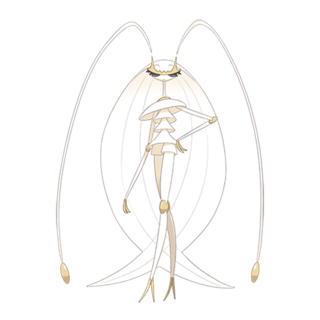 Pheromosa
| | |
| --- | --- |
| Regular Sprite | Shiny Sprite |
| | |
Poor Pheromosa is a glass cannon, so didn't get the attention many of the other Ultra Beasts did for PvE or PvP, but what a design! If you love AR, Pheromosa is fairly unique in that it's wings are transparent, and it has some fantastic animations, especially in Buddy Mode. It is elegant and humanoid, a real fashion diva, and their shiny really works to show that off. Changing from white with gold accents, to a more monochrome look of a black and grey outfit, with grey accents. While it may not have much of a use in GO, I can see that shiny being very sought after!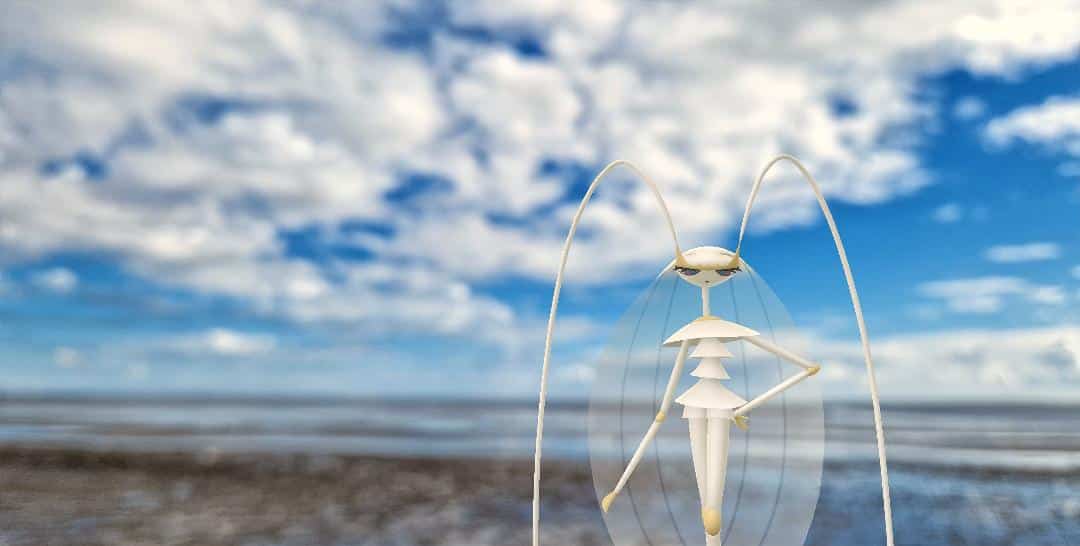 Mantyke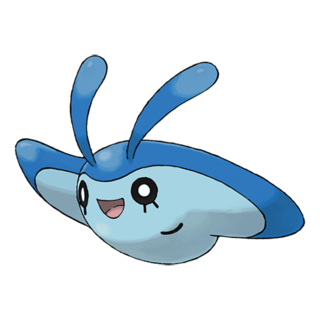 Mantyke
| | |
| --- | --- |
| Regular Sprite | Shiny Sprite |
| | |
Mantyke feels really neglected in GO, because it is one of two baby Pokémon that haven't yet had their shiny released, the other being Chingling. There have been plenty of opportunities for it to be shiny, and maybe this year's Easter event which usually brings with it some sort of hatching Eggstravangza will give us Mantyke shiny. Their evolution Mantine has been available shiny for quite a while now, so why not give us that lovely teal baby manta ray? The baby Pokémon are pretty much all adorable, and Mantyke is no exception with their big eyes and tiny size. This cutie deserves more attention, so hopefully we see them featured in an event soon!