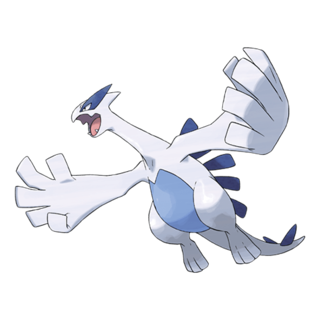 Lugia (Shadow)
Shiny Shadow Lugia became available in Pokémon GO during the Team GO Rocket Takeover (October 2023) event, where it is featured as a 5-Star Shadow Raid Boss. Like all other Shadow Raids, Shadow Lugia Raids can only be completed in person. Let's see how you can get yourself a brand new Shiny Shadow Lugia today!
Defeat Shadow Lugia in 5-Star Shadow Raids to have a chance of catching Shiny Shadow Lugia
Shadow Lugia has been available in Pokémon GO since 2021, when Rocket Boss Giovanni made an appearance with Shadow Lugia as his final Pokémon. This time around, Shadow Lugia returns as a 5-Star Boss in Pokémon GO's new Shadow Raids.
Unlike typical Raids, Shadow Raids are in-person only, meaning you cannot use a Remote Raid pass to join a Shadow Raid. This makes Shiny Shadow Lugia quite difficult to obtain, as you will have to rely on your local community to complete these Raids.
Usually, it takes 2-3 high level Trainers with strong counters to defeat Shadow Lugia in 5-Star Raids, which is not a lot, but your mileage may vary.
The chances to get a Shiny Shadow Lugia are not yet known, as the Pokémon hasn't been out long enough, but historical data for non-Shadow Lugia suggest a 5% chance for encountering Shiny Shadow Lugia.
Shiny Shadow Lugia
Pictured below are regular and Shiny Shadow Lugia. The Shiny version replaces Lugia's blue markings with red, which looks majestic when combined with Shadow Pokémon's purple flame effect.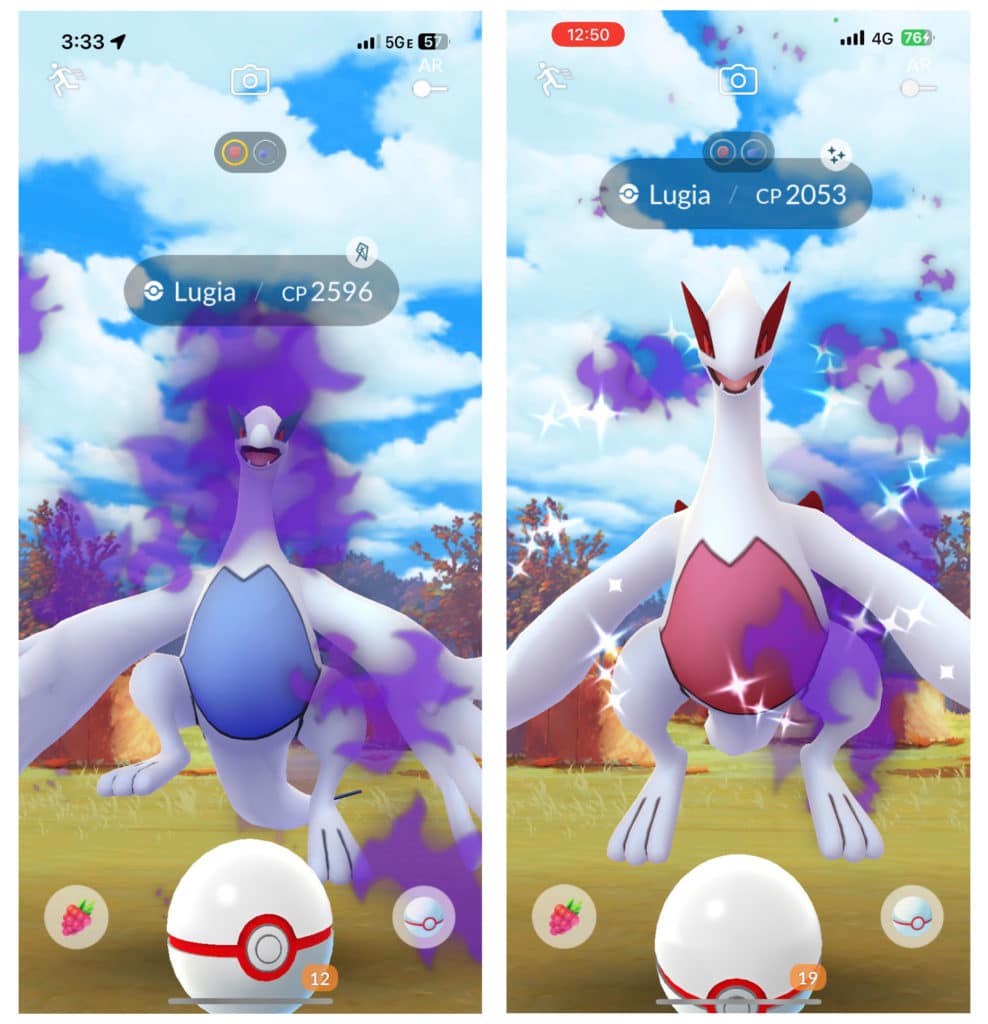 Shadow Lugia Counters
Talking about counters, here are the best Shadow Lugia counters, picked directly from our Shadow Lugia Raid Guide: