This weekend was Pokémon GO Fest London (and Osaka), and I was lucky enough to be able to go to London, for my first ever in-person GO Fest! I travelled down with my husband and several members of my local community, and we had an absolute blast, so I wanted to share my review of the event itself.
The Park Experience
Brockwell Park is one of the lesser known parks in London, but in terms of a venue, it was a great size for the event. It wasn't so big that you couldn't get round the whole park during your park experience, but it also wasn't too small in that it felt over crowded with the amount of trainers in attendance. The various habitats were really cool, the Dark Jungle (pictured above) emitted steam, the huge volcano was really impressive, the Glacier set up was so fun, and the giant flowers for the fairy garden were beautiful.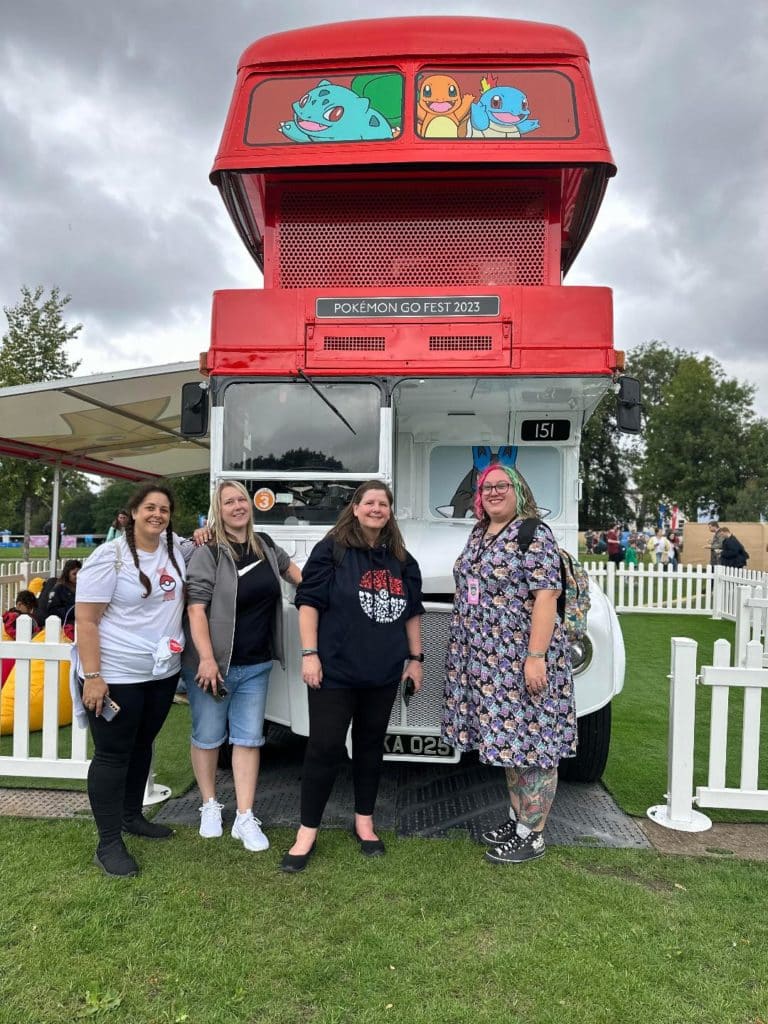 In terms of negatives for the park itself, there were a couple, but nothing too major. One part of the park was particularly hilly, so may have been a struggle for disabled/chronically ill trainers. Some damage was done to the park itself due to the large trucks brought in to set up combined with the bad weather,, and I hope Niantic put this right once everything is packed up and done. And finally, because the park was open to the public, there were some upset locals who had no idea the event was on and an army of 'zombie nerds' had taken over their park (and that is me quoting). I had a couple of issues with nearly getting hit by cyclists on the paths because I'm partially deaf and couldn't hear them ringing their bells. Thankfully I had my husband with me to help keep me safe! If you want a giggle search Brockwell Park on twitter, people were not pleased about the event at all, despite incredibly well behaved trainers, people sticking to the paths, and generally respecting the area fairly quietly.
There were plenty of toilets, including a host of accessible ones which was great to see, with a large area of food and drink trucks too. There was also plenty of Pokéstop charging areas for trainers who might have forgotten a charger or cable, and water stations to fill up water bottles which was appreciated.
We had no issues with the signal, bar it taking me a couple of minutes to log in as the event started. There have been a few mentions of a slight dead spot of signal near the Glacier set up, but it seemed very well managed in terms of phone signal.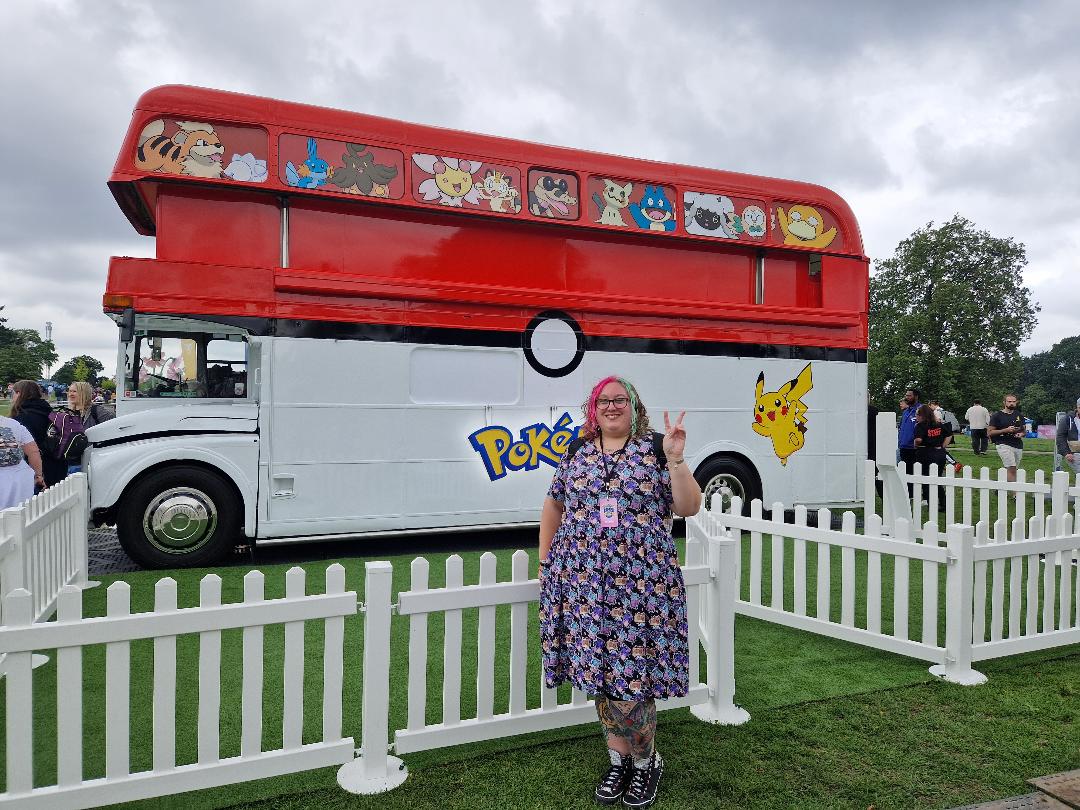 The Pokémon bus was the perfect addition for photos for a London based event, you don't get much more iconic than a double decker bus in London! There was also a hot air balloon, but with the bad weather it struggled somewhat and couldn't stay up unfortunately.
In terms of the weather, we got really lucky playing on the Friday, because we didn't get any of the forecasted rain. Saturday was a very wet day sadly, but trainers were well armed with umbrellas, phone umbrellas, waterproof cases and wet weather gear, and didn't let them deter it. The UK has been having unseasonably cold and wet weather, and you just can't plan for that!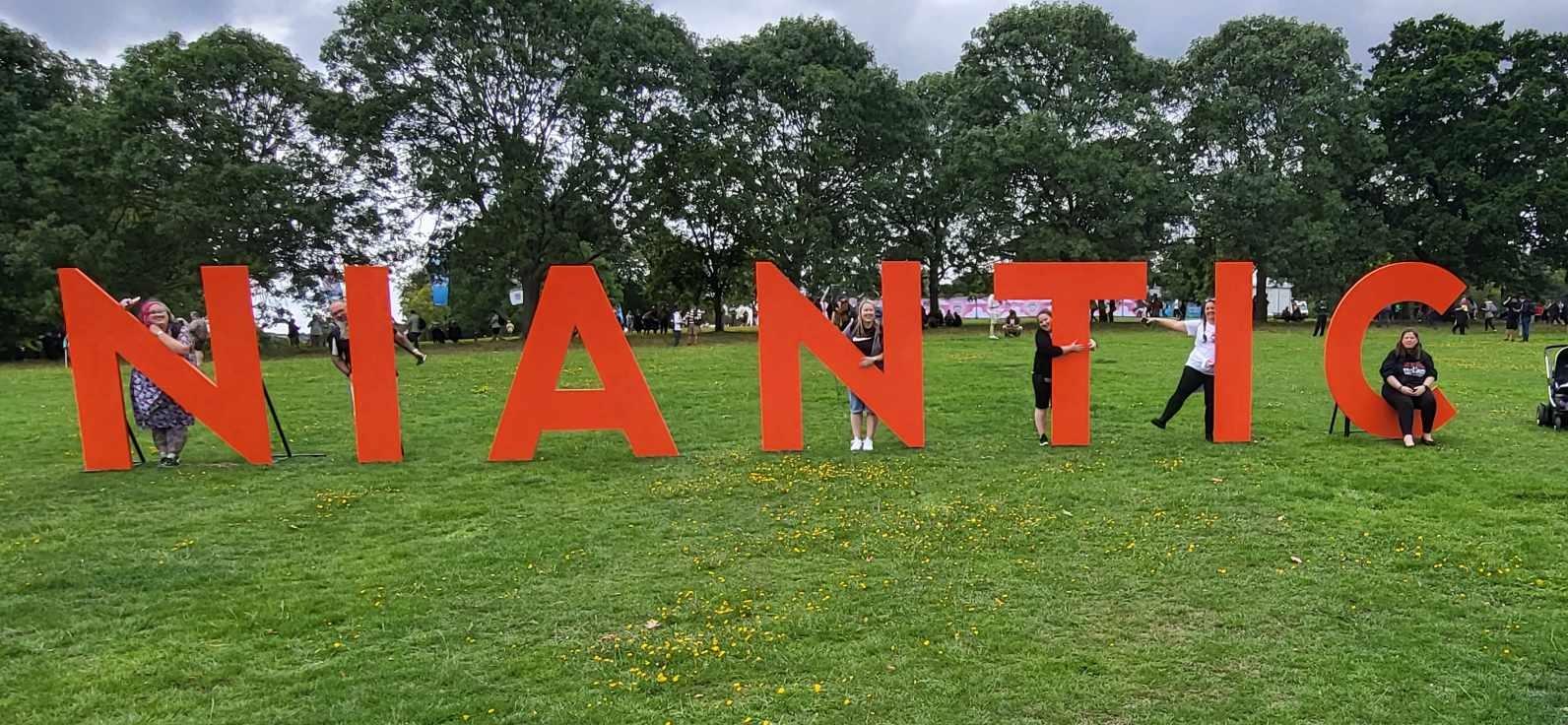 Spawns and Pokéstops were plentiful, so you had no concerns about running out of items, and shout out to the trainers who managed to drop Golden Lures, we appreciate you!
The City Experience
The City Experience was something else. Looking at the map, it felt like every single Pokéstop in the whole of London was lured up! We decided that our afternoon City Experience should involve not only Pokémon, but sight seeing. We jumped on the bus and headed to Trafalgar Square, and we all agreed, buses were the way to go for travel and Pokémon GO. Endless stops, slow enough to check spawns, the bus seemed to bring constant shinies for our group.
We saw the London Eye, Big Ben, Tower Bridge, the Hard Rock Café, and more! It was a great way to get to play a game we love, and explore the city. If the City Experience is any indication of how the new City Safari events will look, trainers will be in for a really great time.
Routes were also turned off in the park itself, so you had to wait till your City Experience to complete that part of the research. My group had problems trying to find a route that worked for us, with them being fairly rare, and generally really long. I have to admit, I waited till I got home on Sunday to do the local route I had made because the whole route system kept crashing, but some of my friends haven't been able to complete one at all. Late on Sunday the task for the Timed Research did auto complete for them, so we are assuming Niantic realised that there was an issue with Routes causing games to crash, and I'm glad they did that so trainers didn't miss out on the items and coins for something out of their control.
City Pass Extra
As we played the Friday, and were going to travel back on the Saturday evening, we opted to also buy a City Pass Extra so we could continue the shiny hunt on the Saturday before out train. We spent the morning going to more touristy spots on the bus, avoiding the rain where we could.
At 2pm the GOHub crew who were in attendance all headed for pizza together, shouting out our shiny wins as we ate and hung out. It is pretty rare we all get to see each other, and was the first time a lot of us had met, so this was a real highlight of the weekend for me personally.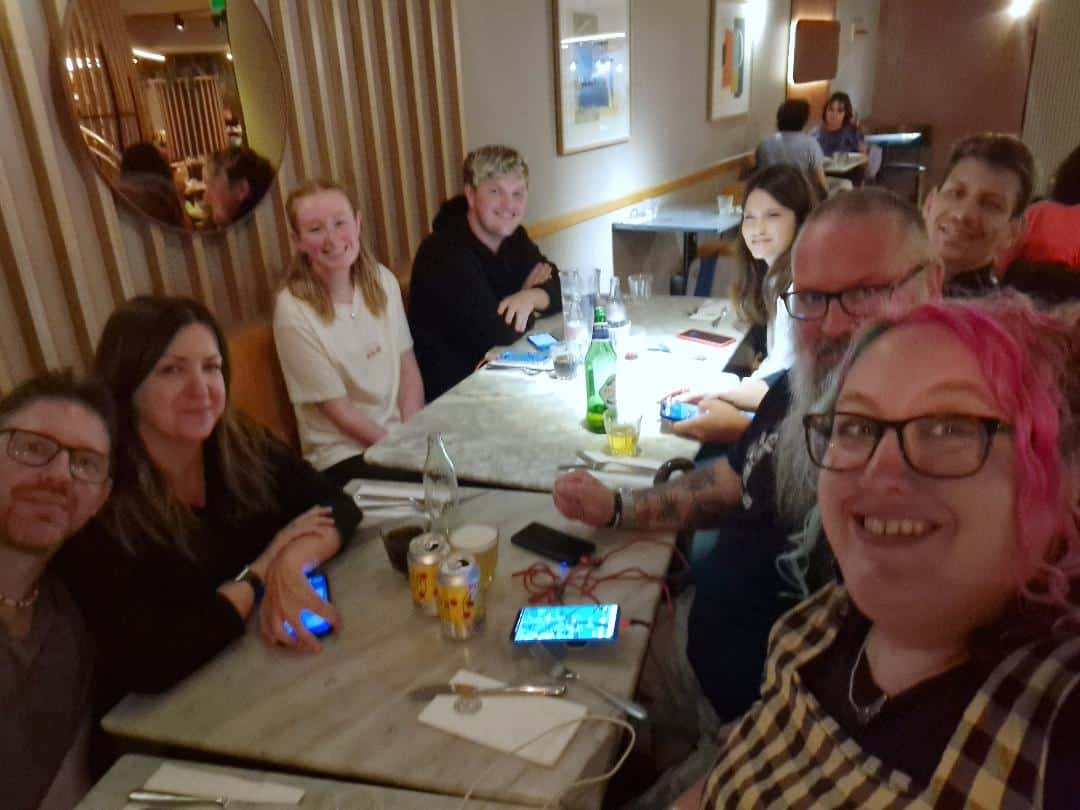 As our train time loomed, me and my husband headed back to Kings Cross Station, and found several walking raid train groups that we jumped in raids with to pass the time. It was amazing seeing so many different groups out together in person taking full advantage of the constantly hatching raid eggs.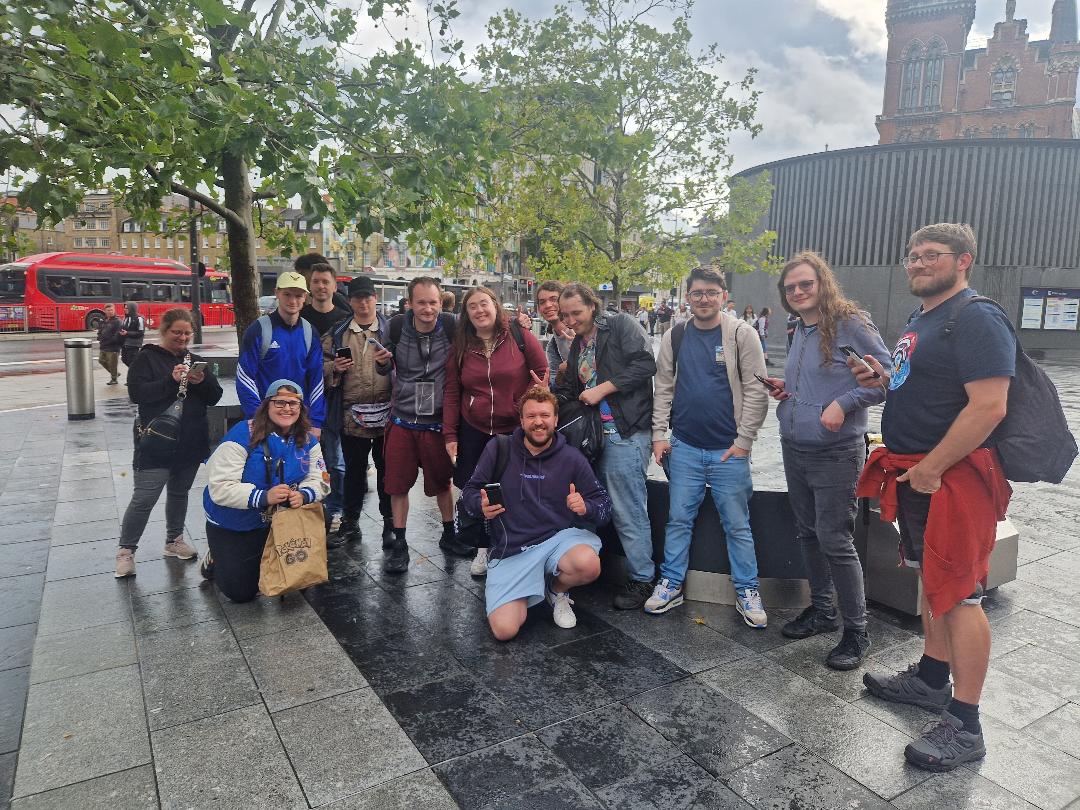 I ended up getting more shinies during our second day on the City Pass than I did on our actual play day. My husband is the most casual of Pokémon GO players, hadn't expected to have so much fun, but Friday asked me how to add a City Pass to his ticket too so he could carry on playing the next day… I consider that a success!
The Community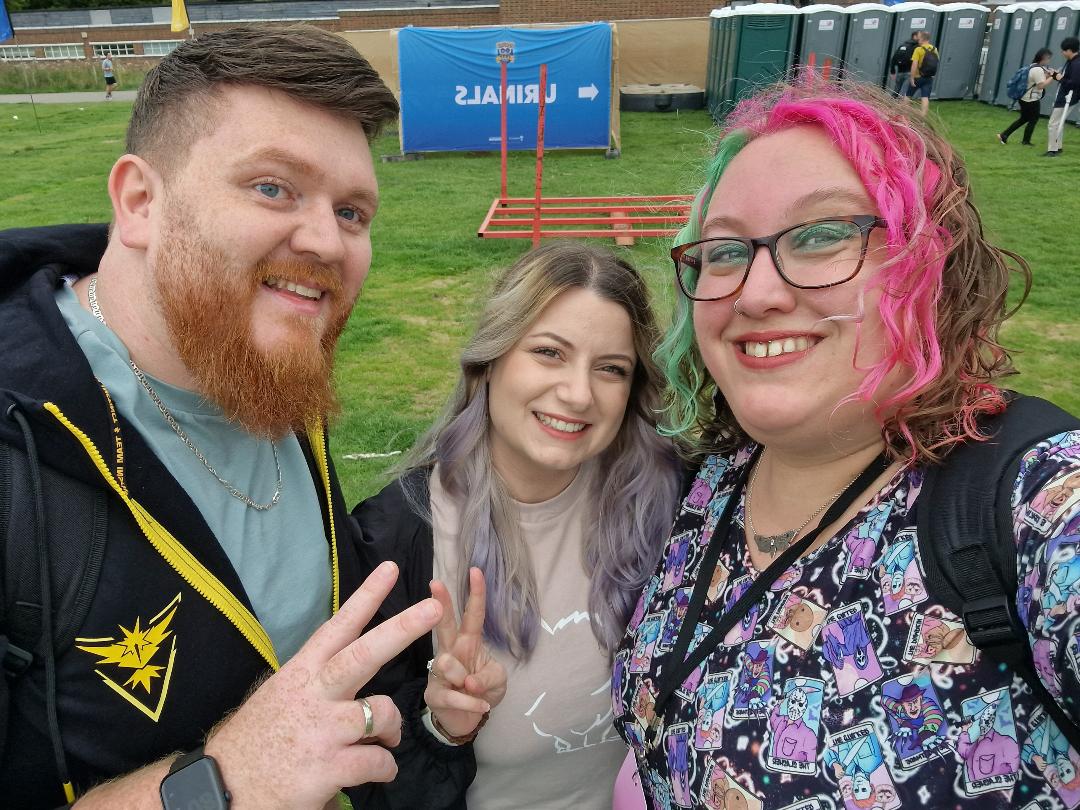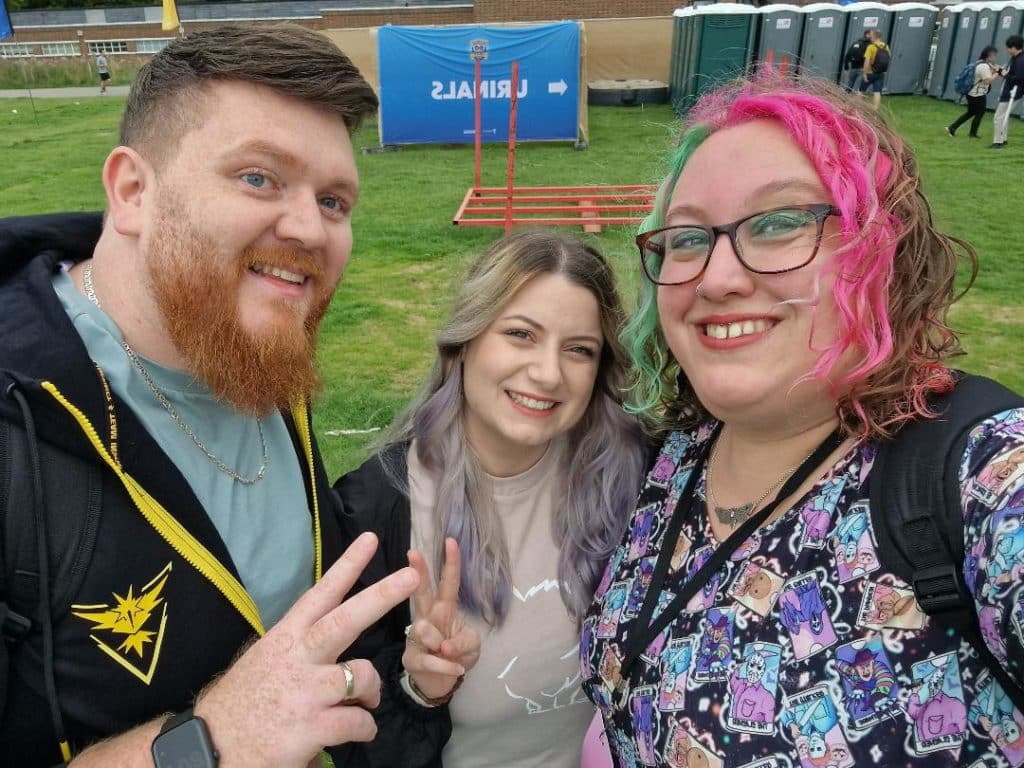 The best part of any Pokémon event that takes place in-person is the community. Seeing so many different people brought together for the same thing is always such a positive and heart warming experience. Before the event had even begun I bumped into Yaaya and Ayzo of Couple of Gaming, and within minutes of starting to walk around found my twitter friend DellHazardX! As the day went on we found CasualCoops of the Incensed Podcast, PokéDaxi, and his adorable Mum PokéMomma.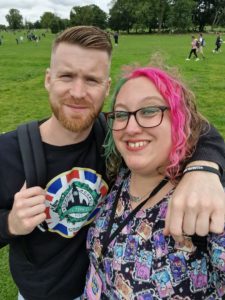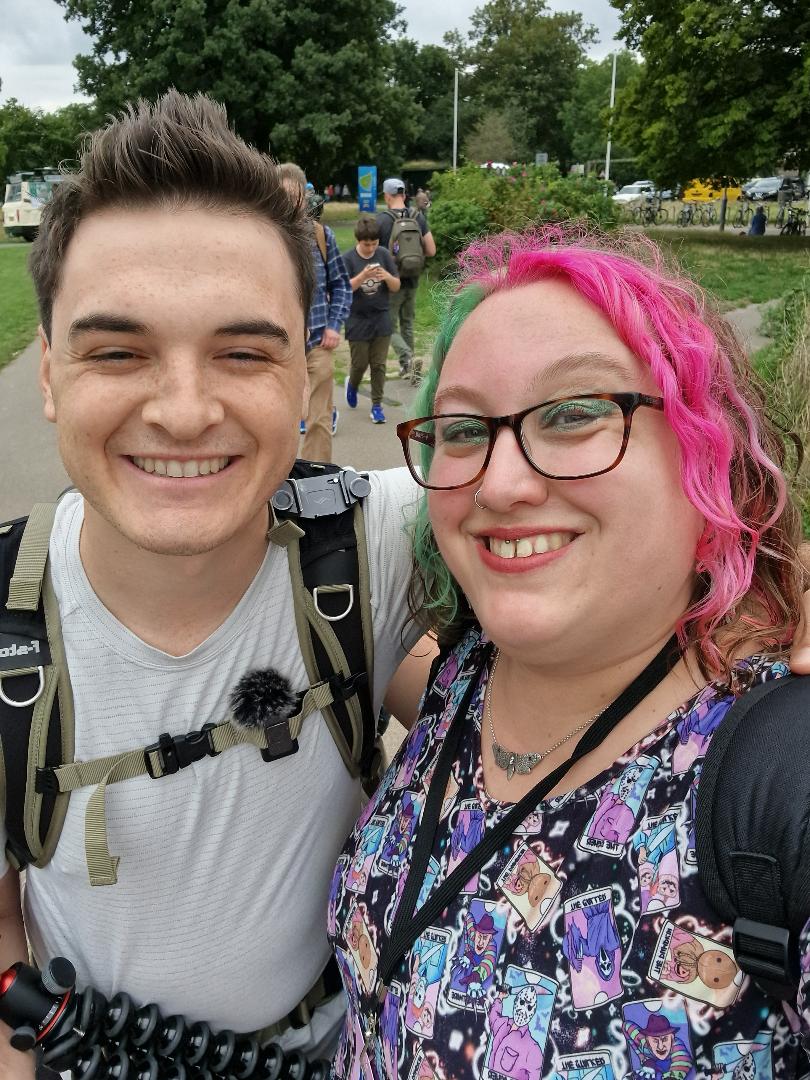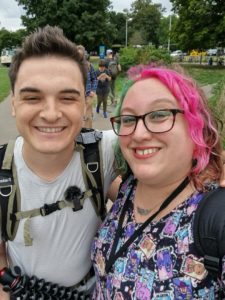 At lunch time we headed over to the 'not-so-notable' trainers meet up that the Incensed Podcast hosted, and I finally got to meet my lovely internet pal HermesNinja. She very kindly traded me a shiny Tauros in exchange for a shiny Gible, and it went lucky! I also have to give a special hi to my new pals Noah and Jonah who absolutely made my day. Thank you for the trades lads!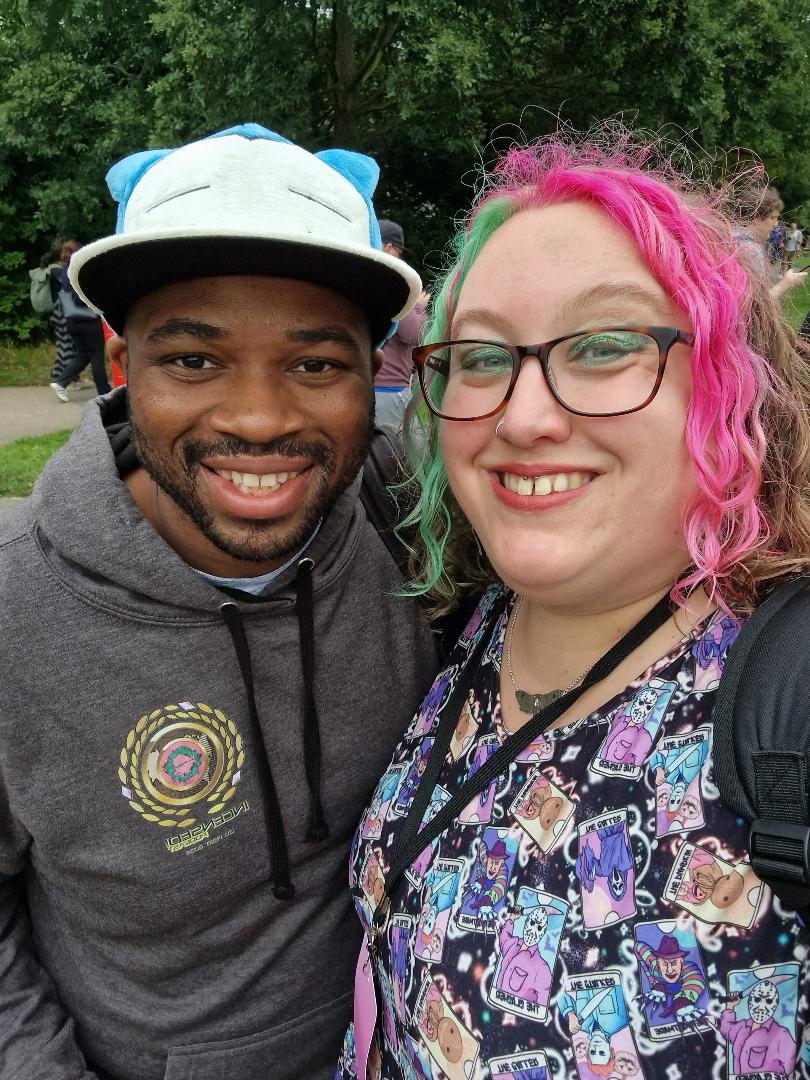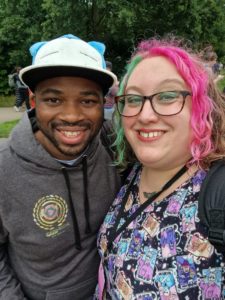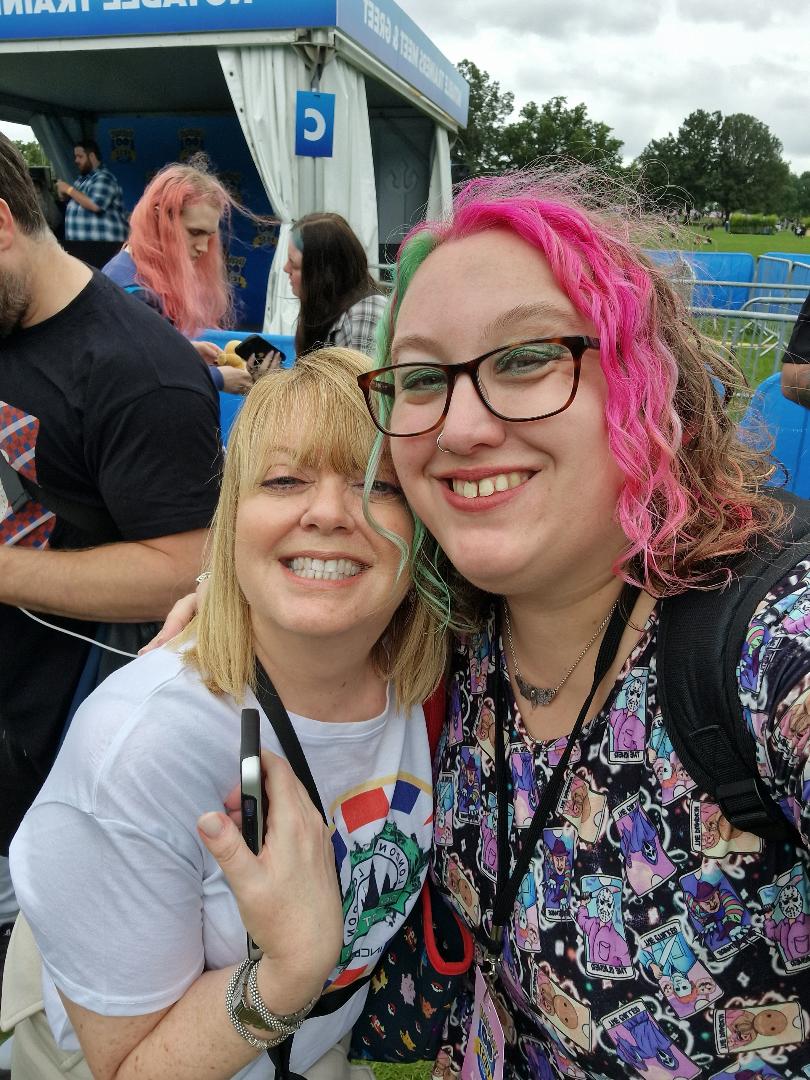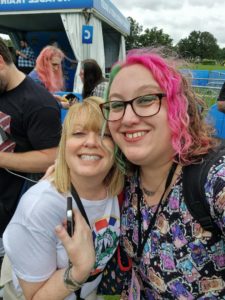 Everywhere you looked people were celebrating their shiny wins, bonding over their Pokémon, and enjoying themselves. While the atmosphere online with the Pokémon GO community can feel quite negative at times, in-person, the game is clearly alive, well, thriving, and well loved. The best thing about the whole trip was the community, and the friends we've made!
The Pokémon
I know the number one thing everyone wants to know about is, how where the shiny rates? I got 31 shinies on our play day, and then an additional 37 on the City Pass. I also got 5 hundos over the two days, mostly from eggs.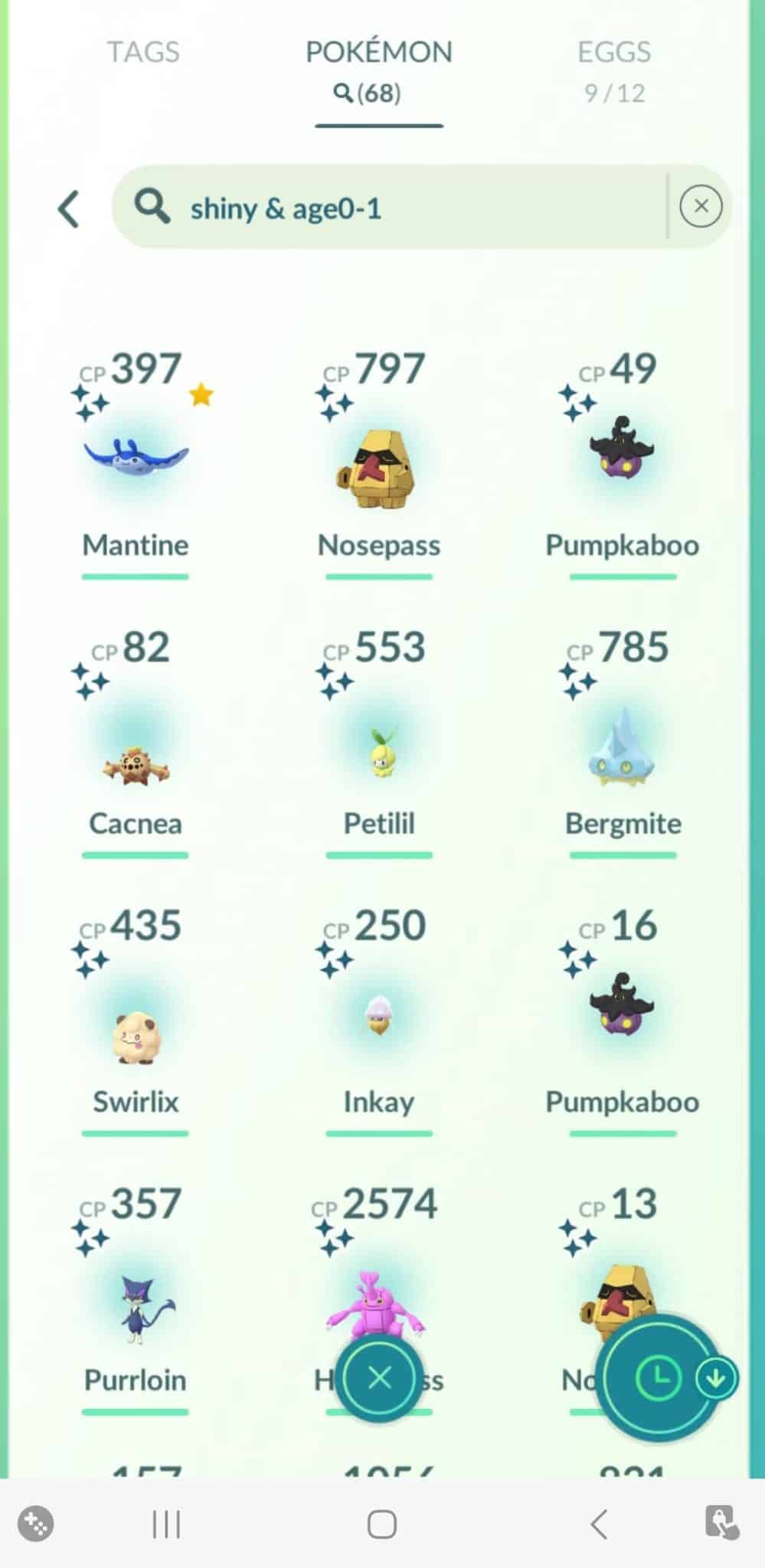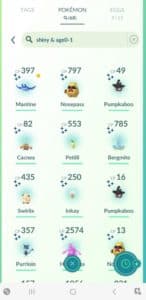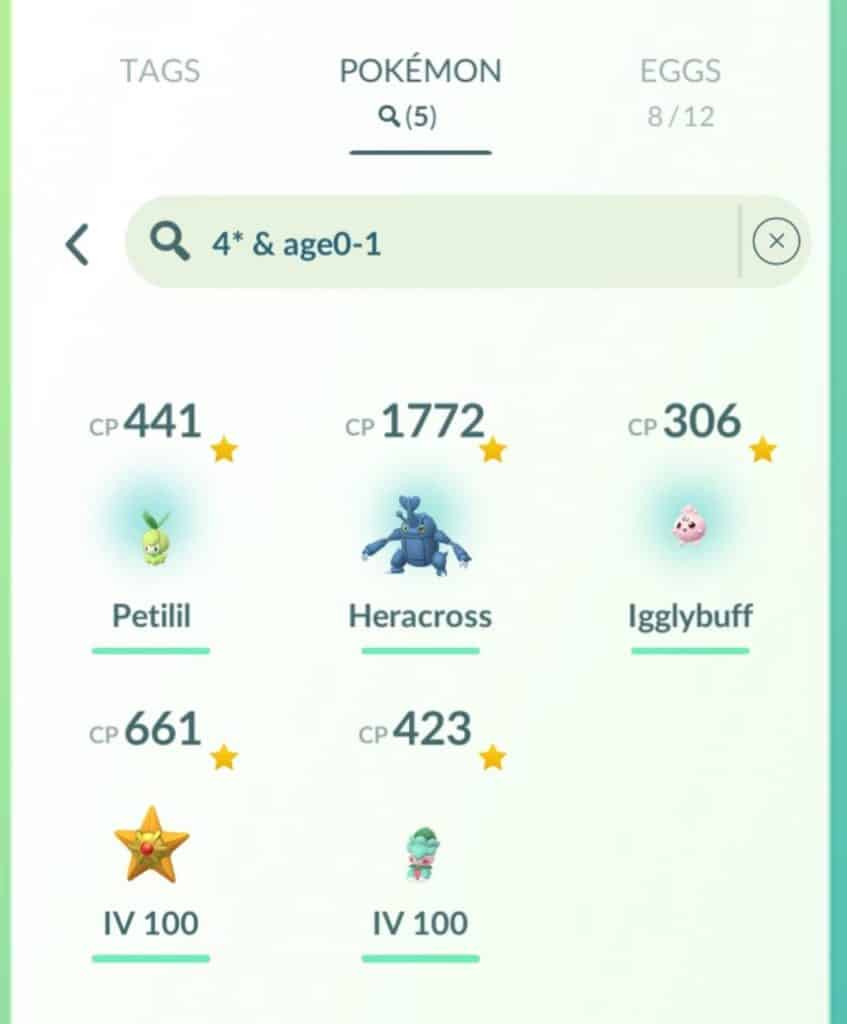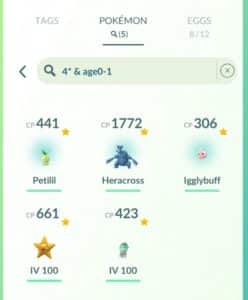 I had a shiny checklist, because that's the sort of nerd I am, and when I took a look at the list today I was shocked to see how many of the Pokémon I had crossed off it. Galarian Mr. Mime was on the rarer side for sure, and the little chocolate mouse eluded me all weekend. I didn't catch a Pikachu of my own, but my husband did and he very kindly traded me it. Snorlax eluded me until day 2, as did the Satcheldactyl. My husband caught a shiny Snorlax and was teasing me about it, and moments later one finally sparkled for me too! The Aero was definitely trickier, and I thought we were both going home without one, when suddenly I got three in ten minutes, and my husband got one at Kings Cross as we got ready to leave. Success!
Our group averaged between 20 and 30 shinies for our ticketed day, and some of our other locals got a lot more than that on their own play days, it just depended on how much you could walk or travel I think. We were all thrilled with our hauls, and considered the shiny rates about what we expected.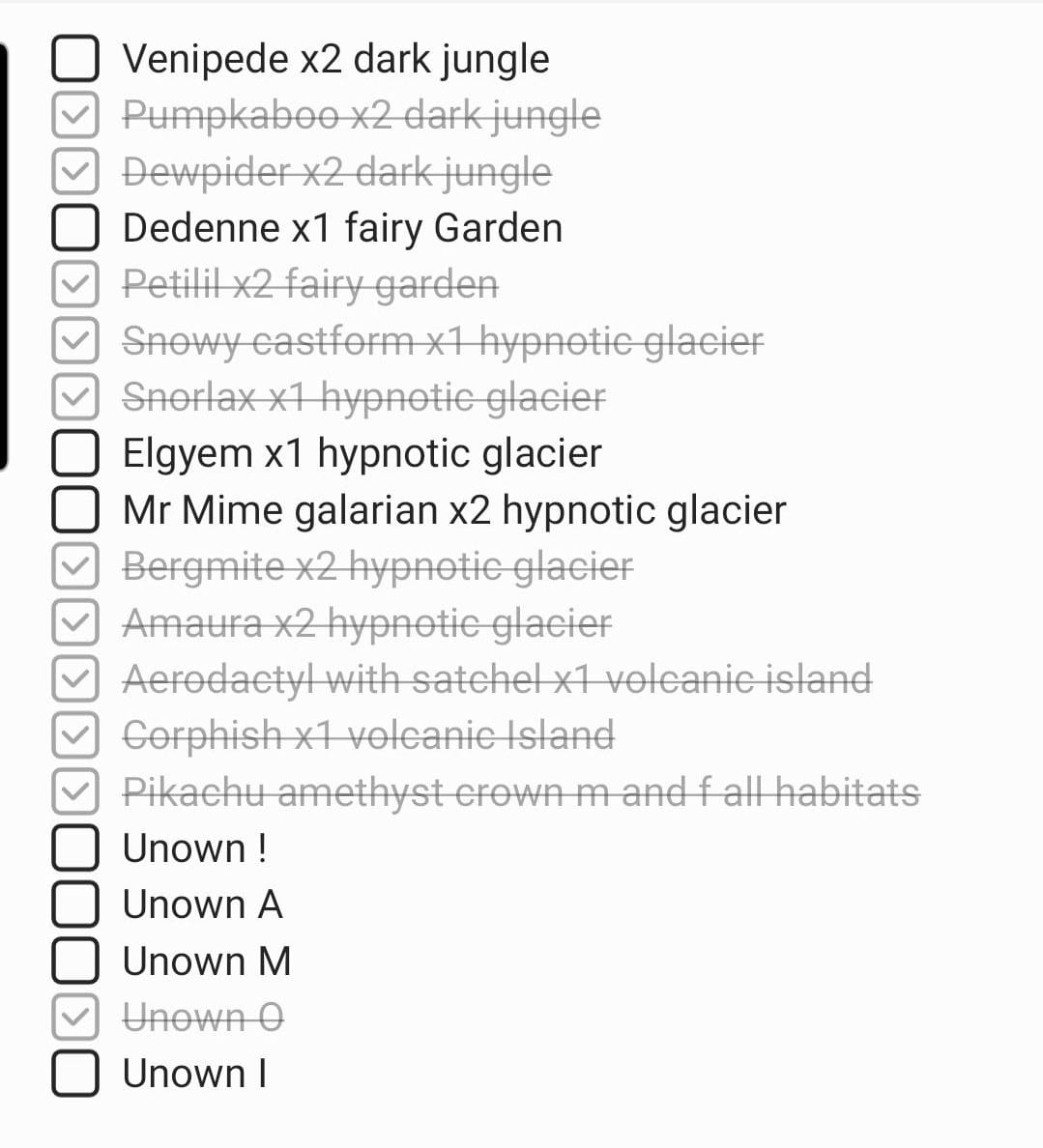 Something else we all absolutely loved from the event was the beautiful catch cards you could potentially get on your raid catches. How cool are these? They make an amazing souvenir and memento to keep and treasure, and I know I won't be transferring them. Sadly these weren't guaranteed, so my XXL shiny Rayquaza didn't get one, but they did seem more common than not. I hope we see more of this at future events, every trainer we mentioned them to loved them.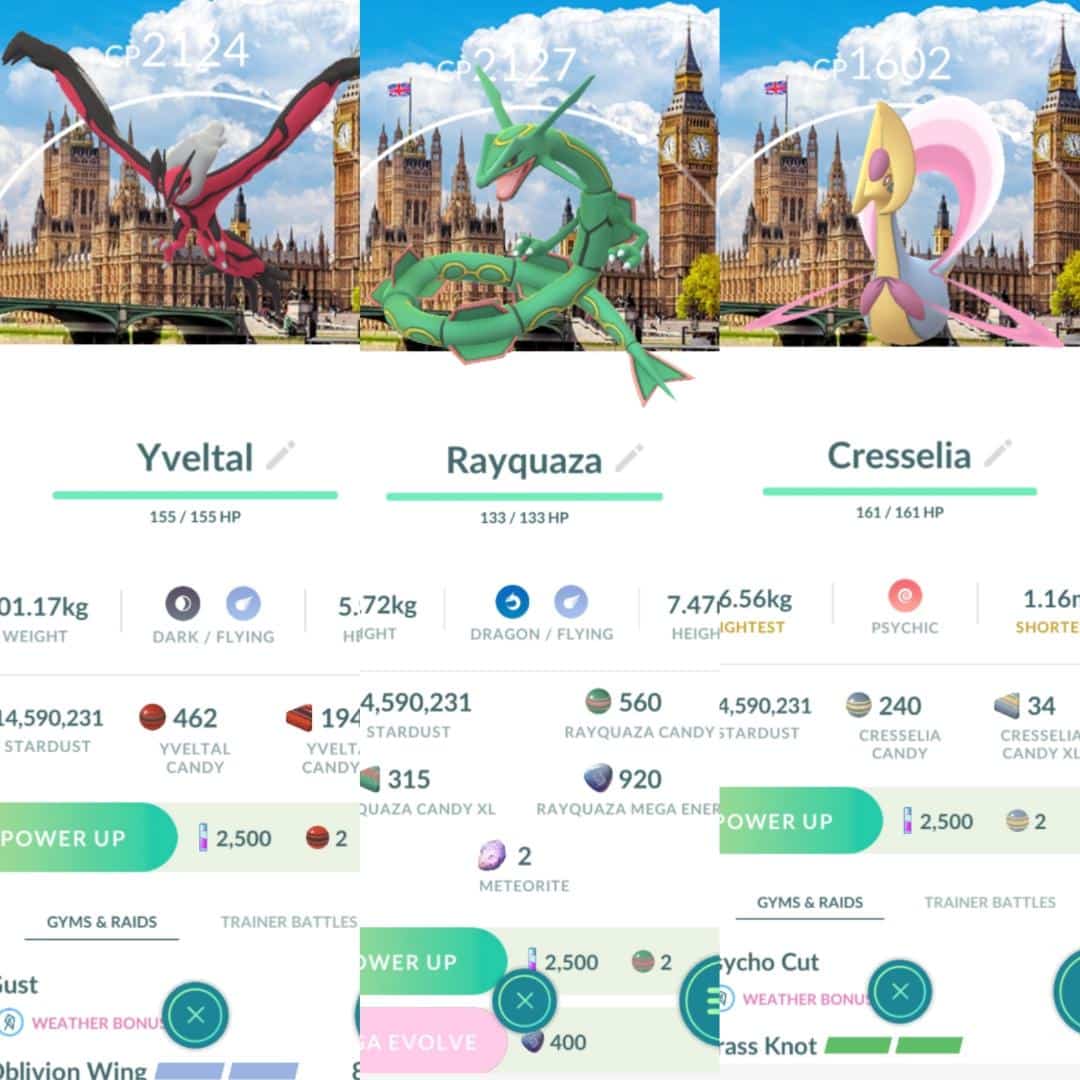 Conclusion
In all, we had an incredible weekend, full of shinies, laughs, good memories and new friends. It is a weekend we will all remember and treasure!
Did you go to GO Fest London or Osaka? How did you feel about the event? Let us know in the comments!