Giving Back: The Interview
Today, however, we have another interview. This one is with an American player-bases Community Giving Coordinator: TealRose.
She has helped organize many different charity events within her community and deserves a platform to share her story in the hope it will inspire others to do the same!
For the interview, I refer to TealRose as TR and myself (ShinyHunterLiam) as SHL.
SHL: Thank you so much for agreeing to this interview and letting us use photo's from your various events. Can you explain what your role is within your community?
TR: So, I am the local Community Giving Coordinator, or CGC for short. I work on coordinating charitable events for our Community Day gatherings and also plan fun activities.
SHL: That's nice to hear. What sort of turnout do you get for your Community Days versus your charity events?
TR: We usually have a pretty good turn out for Community Day, even during the colder months. We've heard a lot of "thank you"s and "we're so happy someone is doing this." It's all been positive from my perspective. We try to space out the charity events, so it's not like we're always asking our trainers for donations. We only recently started doing the charitable work when it started to get colder, so the isn't quite what we see in the summer months, but I'd say we have at least about 30-35 people show up consistently for Community Day. On average, I'd say about 16 people were participants in the charitable events each time, not including the Community Admins.
SHL: Do you think that Niantic should organize more charity events that benefit players, communities, and the wider world itself such as The Mission Blue project and Worldwide Cleanup Day Event?
TR: I do think that they should coordinate a few events like that again due to their large player base. If they offer some kind of reward for the players who do participate, then I think that they could have a pretty good turnout for an event like that once again. I thought that they had a pretty good turnout the first time that they did it, so I don't know why they haven't repeated it. I thought it was a pretty good initiative.
SHL: Is there any advice you can give to players that are considering organizing an event similar to yours in their local communities?
TR: My advice to other communities who would also like to organize charitable events would be that if they have a local Discord Server, for communication, create a new channel that is just for event planning. We have a separate channel that is just for Community Day event planning and it keeps all of our ideas and suggestions together in one place.
I would like to encourage everyone to at least reach out to their local housing shelters, animal rescues, food banks, or house building projects. There will always be someone out there looking for help. Local churches often look for volunteers to help serve food at soup kitchens or shut-ins. Or, if you would prefer to not work with an organization directly, perhaps organize a local litter clean-up. So, my advice is just to ask around; there's always something you can do to help.
SHL: Thank you again for your time so far, one last question: Are there any features or changes to the game that you'd like to see that would make it easier for players and charitable work to go hand-and-hand?
TR: I think that if there was a way for Niantic to offer a special in-game badge to communities who coordinate (and maybe register the event with them), they could unlock the badge for people who participated as like a small participation award. (much like receiving a special badge at significant events like GO Fest). It may require that someone who works for Niantic to show up to a location and check people in, essentially, so I'm not really sure how that would work. Just a small something. I think with our player-base it's pretty easy to get us excited about stuff even if it's just a virtual badge.
SHL: Great suggestion – We also think that some form of "reward for participation" badge or merit would help increase turnout! Perfect. Thanks again!
Well, there you have it, folks — a local community doing some good and giving back. I have attached the remainder of the photos from the event so you can see the great work they do for yourselves and the results. Congratulations to TealRose and her American community for these fantastic efforts.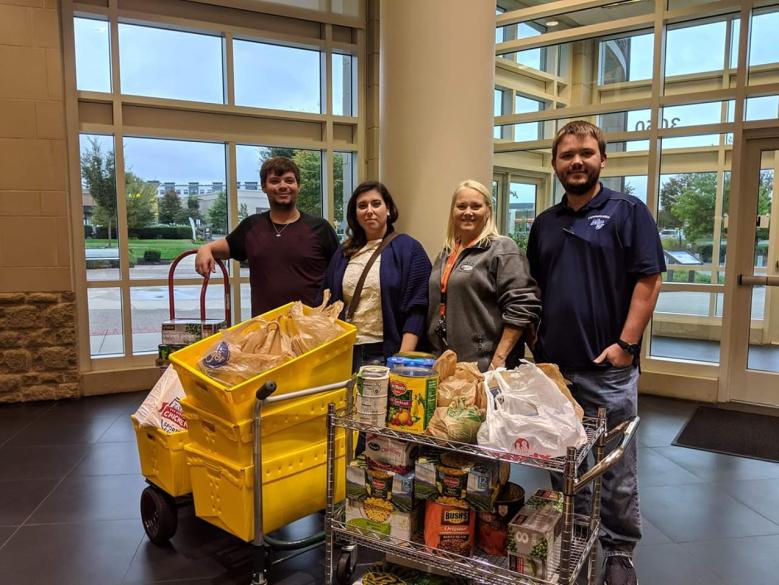 Canned food drive in October for a local food bank.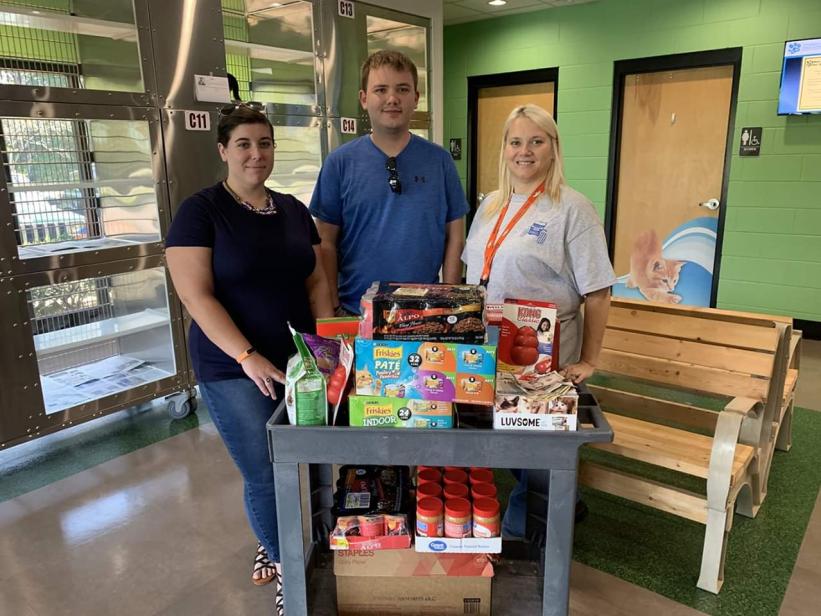 Collection for a local pet shelter called PAWS.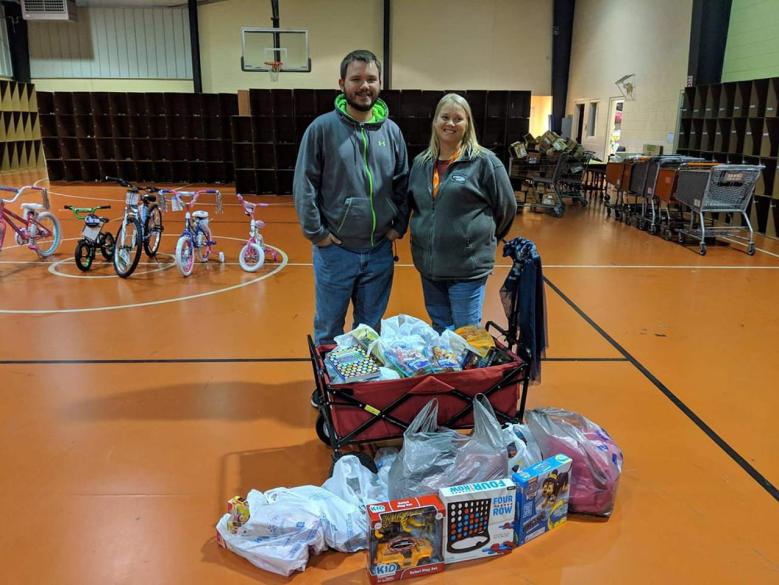 Another incredible collection – This time for The Angel Tree Project.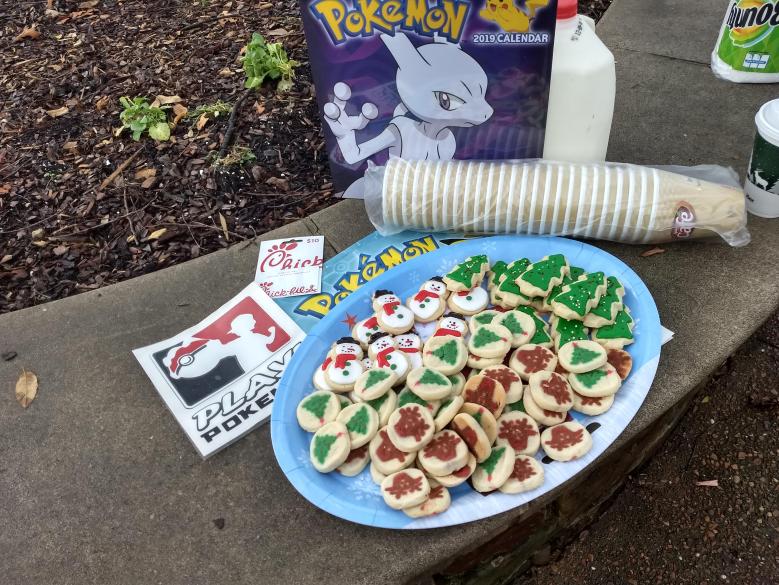 In December – Milk was brought, and cookies were baked to thank the local players!
Giving Back: Parting Thoughts
Another huge thank you to TealRose for sharing the details of her events.
It's our collective hope that players around the world will use these articles to encourage and inspire them to help others. We also hope that Niantic sees this series of articles and look to organize more charity events that benefit everyone later this year.
We Want to Hear from YOU!
Have you organized a Giving Back event similar to this? Then we want to hear from you. For a chance to be featured in this series, please fill out our Google form here to share.
Other Giving Back Stories