After many comments on social media reporting a lack of shiny Galarian Ponyta being seen in game, and research being done on various Pokémon GO forums, trainers realised that the shiny form appeared to have become completely unavailable. Some trainers had been grinding extensively to get this shiny as it had appeared to have boosted shiny rates, yet none were reported after May 18th.
Issue
On 27th May the Pokémon GO Live website added the following to their support and known issues section on the website –
'Galarian Ponyta could not be encountered in its Shiny form.
Issue description: Trainers could not encounter the Shiny form of Galarian Ponyta from Eggs or Research Breakthroughs from Tuesday May 18 until Monday May 24.'
It appears that the shiny form of Galarian Ponyta was accidentally switched off with the start of the second part of the
Luminous Legends Y event
!
This issue has now been resolved, and as compensation there are going to be two in game bonuses to make up for this error.
Compensation
from June 1st, 2021 at 10:00 am to June 8th, 2021, at 10:00 am local time
7km Eggs
Galarian Ponyta will be appearing more frequently in 7km eggs.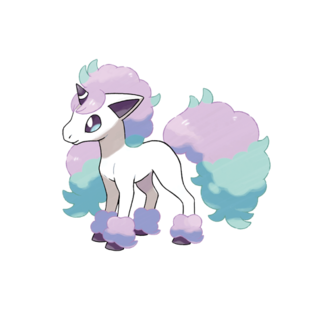 Ponyta (Galarian)
Timed Research
A special timed research featuring Galarian Ponyta, along with other bonus items, will be available in game. We don't yet know all the details of this timed research, but assume it will lead to several encounters with Galarian Ponyta to attempt to make up for the shiny being turned off for a week.
Conclusion
This is the second time that Niantic have now offered compensation after shiny forms of specific Pokémon have been unavailable. Previous shiny shadow Pokémon were turned off and as compensation players were given additional Rocket Radars. It isn't the first time a shiny has been turned off for an extended period of time after being released, there have been issues with shinies including Magnemite, Krabby and Misdreavous being unavailable after a game update with research done on Reddit to explore how long it had been since these shinies had been reported. There was also recently an
issue
with XP not working properly when levelling up friendship with a lucky egg for which Niantic gave affected trainers a set amount of XP.
While these errors are frustrating, it is great to see Niantic acknowledging this and adding in a compensation that specifically features Galarian Ponyta to make up for those encounters that couldn't be shiny that should have potentially been able to shine.