Trainers, a new ban wave has been reported widely across social media, with many trainers claiming to have not broken Niantic's Terms of Service caught up in it. Many accounts on Twitter in particularly have been sharing their ban messages, who have said they believe they have been caught up falsely in a ban wave as they do not spoof or break ToS.
Trainers are being greeted by the below screen, letting them know that they have temporarily been banned due to unusual activity on their accounts. This pop up is typically linked with shorter term bans, with permanent bans being emailed to your associated email address: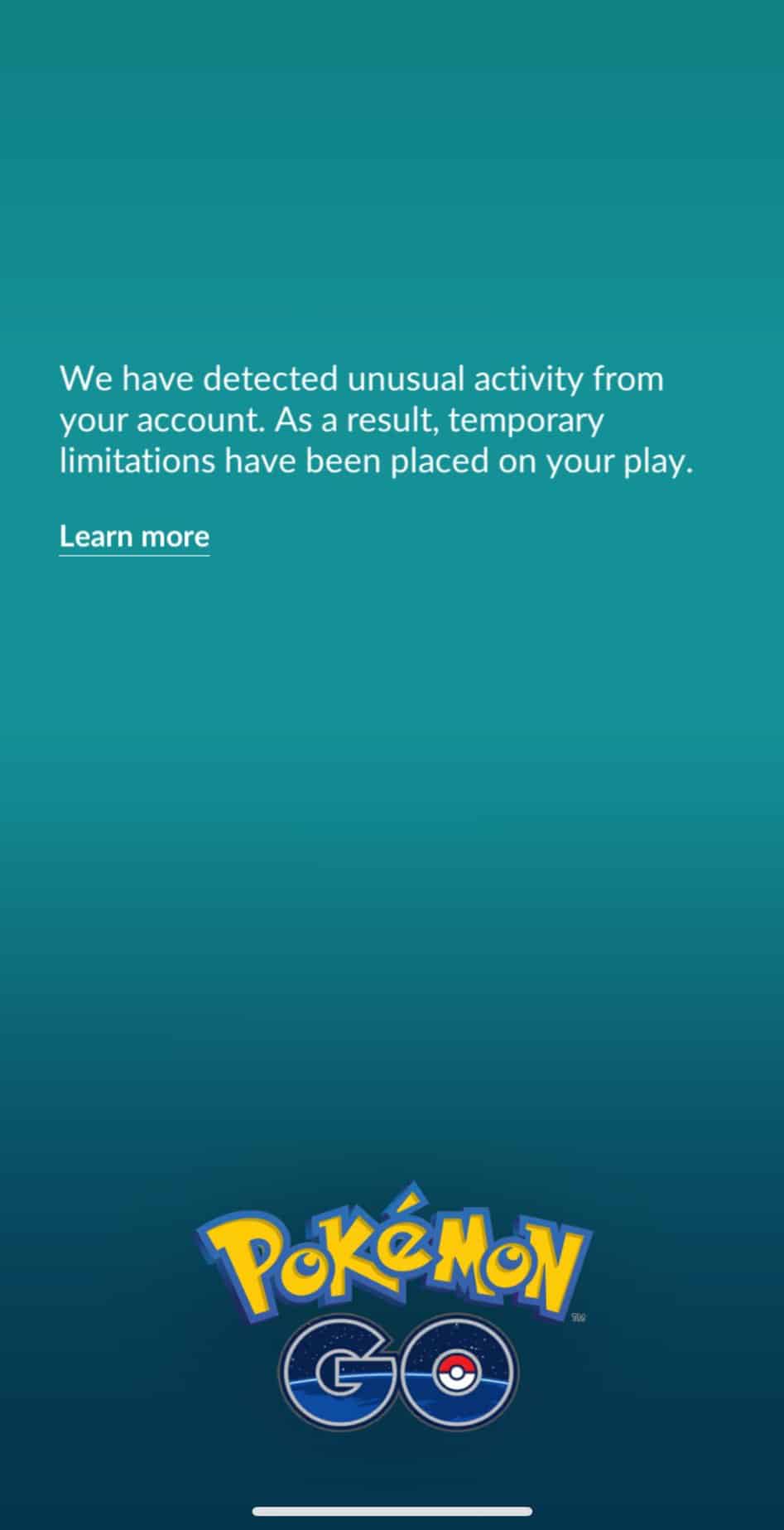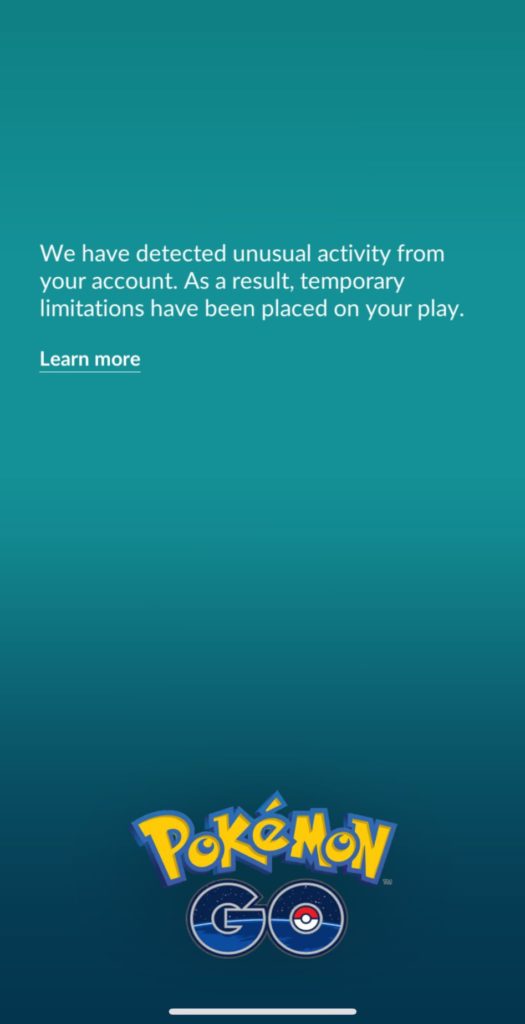 We reached out to Niantic after speculation has run rife that it is linked with the Fast Catch trick, and it appears that it is in fact being caused by using the popular Fast catch trick. We have confirmed with Niantic that it is the cause of this ban wave, and that it is not intentional. Trainer should not be banned for using the "fast catch" trick. Niantic have stated that the incorrect bans should be fixed as an issue by tomorrow (16th November, 2023).
In the mean time we would advise trainers to avoid using the 'Fast Catch' trick in both standard and AR mode to be safe. It seems the new event somehow triggered this issue, and it is being worked on to be resolved. The 'Fast Catch' trick has long been a popular method of catching Pokémon, especially during events like GO Fest or the Tours, or for the hardcore grinders. In fact, we've shared articles on how to do it in the past to help optimise your gameplay!
If you have been impacted by this ban wave please reach out to Niantic on social media for help with your account. We are hoping all the bans will be lifted when the in-game fix is completed, but at present do not know if this will be the case.
TLDR:
Fast Catch can trigger a temporary ban at the moment
This is not intentional, fast catching shouldn't trigger a ban
Niantic is aware and working on a fix
The ban wave should be remedied tomorrow