Pokémon GO's latest "Out to Play" event is here, and Trainers are in for a treat! From September 27 to October 2, 2023, players can enjoy event-specific bonuses, like increased Pokémon encounters, and several exciting features including updates to the Routes system. But the highlight is undoubtedly the debut of the Shiny Hisuian Growlithe.
Whether you're looking to hatch this shiny Pokémon from 2km or 7km eggs or trying your luck in wild encounters, this event offers multiple opportunities. Plus, with paid and free timed research tasks, along with event bundles, there's plenty to keep Trainers engaged.
Dive into this article for a comprehensive overview of everything the 'Out to Play' event has to offer!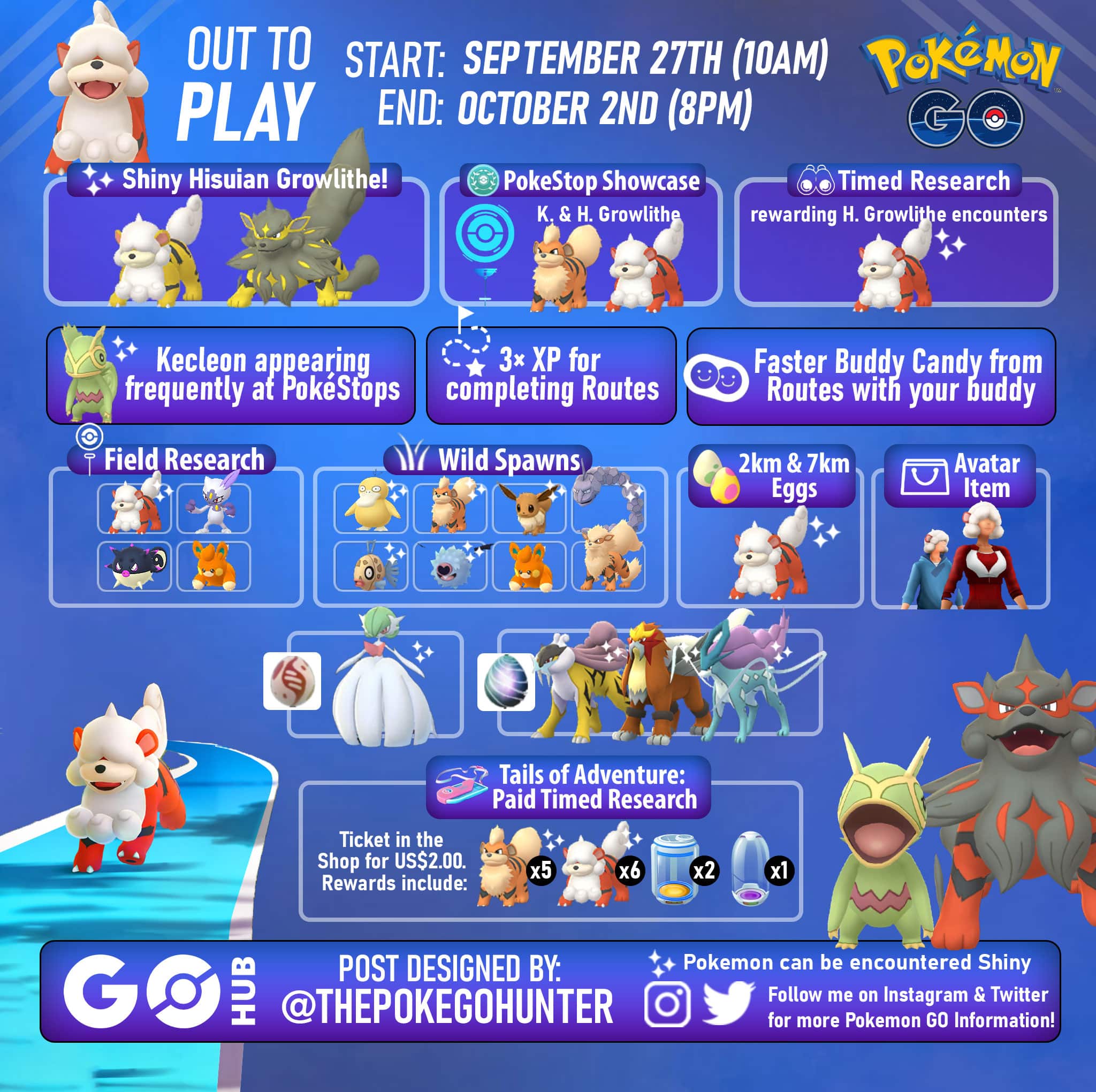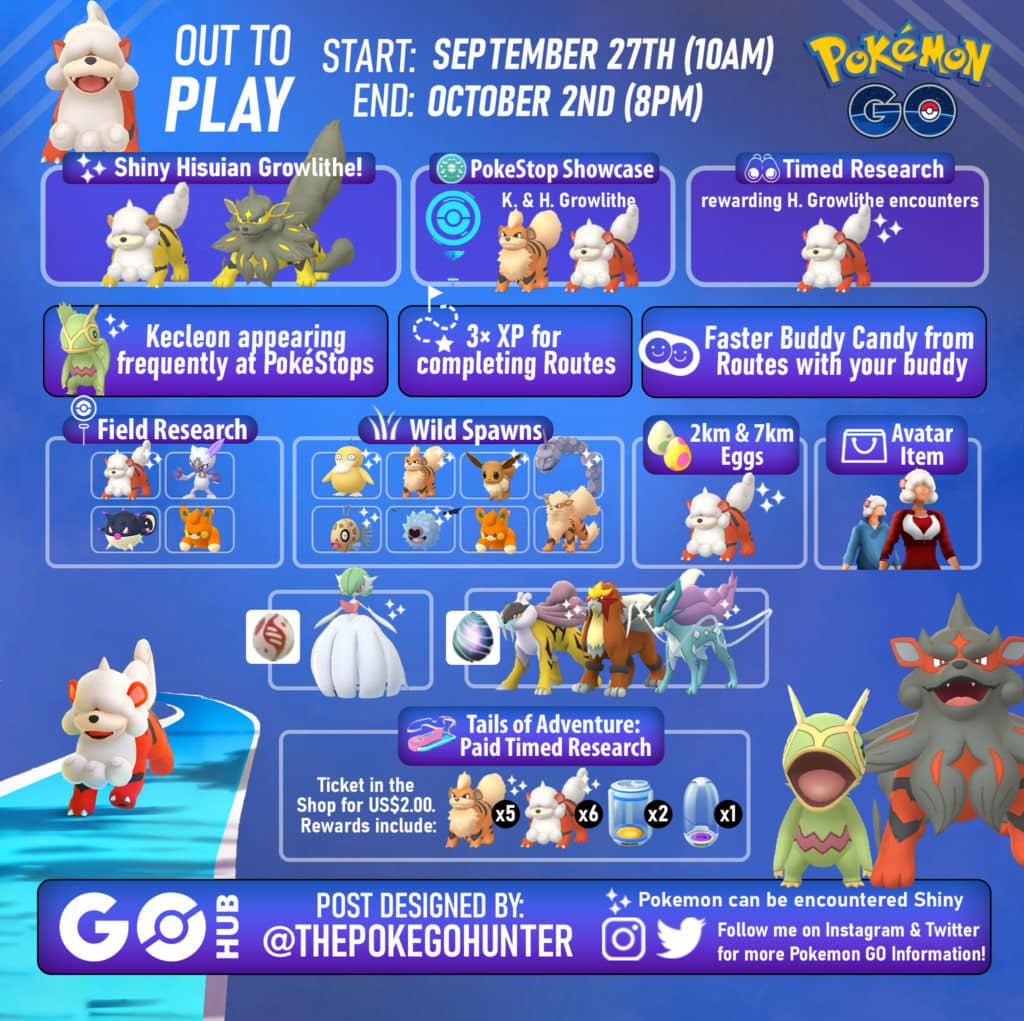 Date & Time
Starts
Ends
Wednesday, September 27, 2023
at 10:00 AM local time
Monday, October 2, 2023
at 8:00 PM local time
Bonuses ⭐
Kecleon will be appearing more frequently at PokéStops.

3× XP for completing a Route

Earn Buddy Candy faster while exploring Routes with your buddy

Debut of shiny Hisuian Growlithe

Free and paid (US$2 or equivalent) timed research available

Growlithe and Hisuian Growlithe showcases

Hisuian Growlithe Wig available for purchase

Assorted updates to Routes feature
---
The following Pokémon will appear more frequently in the wild during the event:
If you are lucky, you may encounter the following:
---
| | Hisuian Growlithe | Hisuian Arcanine |
| --- | --- | --- |
| Regular Sprites | | |
| Shiny Sprites | | |
---
New Pokémon are available in 2km and 7km Eggs. Also, for the first time in Pokémon GO, you'll be able to hatch Shiny Hisuian Growlithe—if you're lucky! Hisuian Growlithe hatched from Eggs can be encountered in the 703 CP – 755 CP range, at Level 20, with 10/10/10 minimum IVs.
During the event, Hisuian Growlithe is available in 2km and 7km Egg pools.
2km Eggs
| Rarity Tier | Species |
| --- | --- |
| 1-egg | |
| 2-egg | |
| 3-egg | |
| 5-egg | |
7km Eggs
| Rarity Tier | Species |
| --- | --- |
| 1-egg | |
---
The following Pokémon will be available to encounter when you complete event themed Field Research tasks:
---
Free event-exclusive Timed Research focused on Routes and exploring your surroundings will be available throughout the event. Complete the research tasks to earn items, Stardust, and encounters with Hisuian Growlithe!
Task
Rewards
Explore 5 km

1

×

Incense

Hatch 3 Eggs

1000

×

Stardust

Follow a Route

1000

×

Stardust

Walk 1,000m while traveling Routes

1000

×

Stardust

Use an Incense while following a Route

1000

×

Stardust

Catch 20 Pokémon while following Routes

1000

×

Stardust

Stage rewards

1

×

Incubator
---
For US$2.00 (or the equivalent pricing tier in your local currency), you'll be able to access additional event-exclusive Timed Research.
Please note that Timed Research expires. The tasks associated with this Timed Research must be completed and their rewards must be claimed before Monday, October 2, 2023, at 8:00 p.m. local time.
Trainers will be able to purchase and gift tickets to any of their Pokémon GO friends that they have achieved a Friendship level of Great Friends or higher with. Please note that purchases—including those made for other Trainers—are non-refundable (subject to applicable law and the exceptions set forth in the Terms of Service). Tickets cannot be purchased with PokéCoins.
The ticket for this Timed Research will only be available in the in-game shop until October 1, 2023, at 8:00 p.m. local time.
---
There'll be a Voyager Box available during this event for 1,990 PokéCoins, featuring ten Super Incubators, twelve Incubators, and two Poffins. Check it out in the in-game shop while you can!
Pokémon GO Web Store Ultra Hatch Box bundle
Trying to hatch as many Hisuian Growlithe as possible? Stock up on extra Super Incubators and get ready for the Out to Play event with the Ultra Hatch Box, only available on the Pokémon GO Web Store.
If you want the best deals on items, the web store offers special discounts and event boxes, so check back regularly to see what new items and surprises may be in store!
---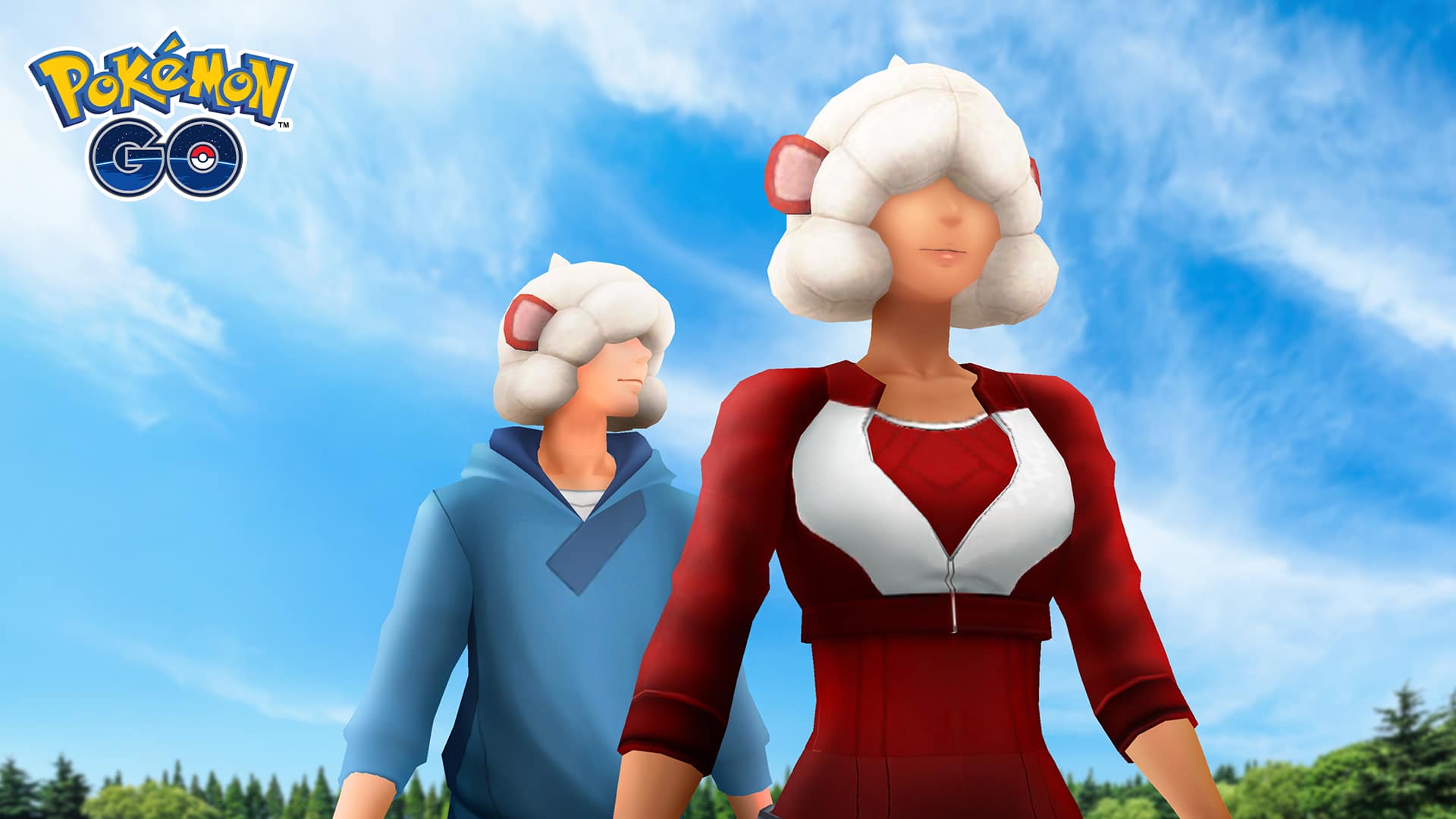 To celebrate the Out to Play event, the Hisuian Growlithe Wig will be available to purchase in the in-game shop for 200 PokéCoins during this event and will continue to be available after the event ends.
---
More improvements to this feature have been made since its launch. Here are some of the updates Trainers can enjoy right now:
Increased Route availability across the globe.
A lower level requirement for Trainers to create Routes.
Several quality of life improvements, including seeing more Routes listed in the Nearby menu, directional arrows on Routes, and a running count of the Zygarde Cells you've collected in the Zygarde Cube details.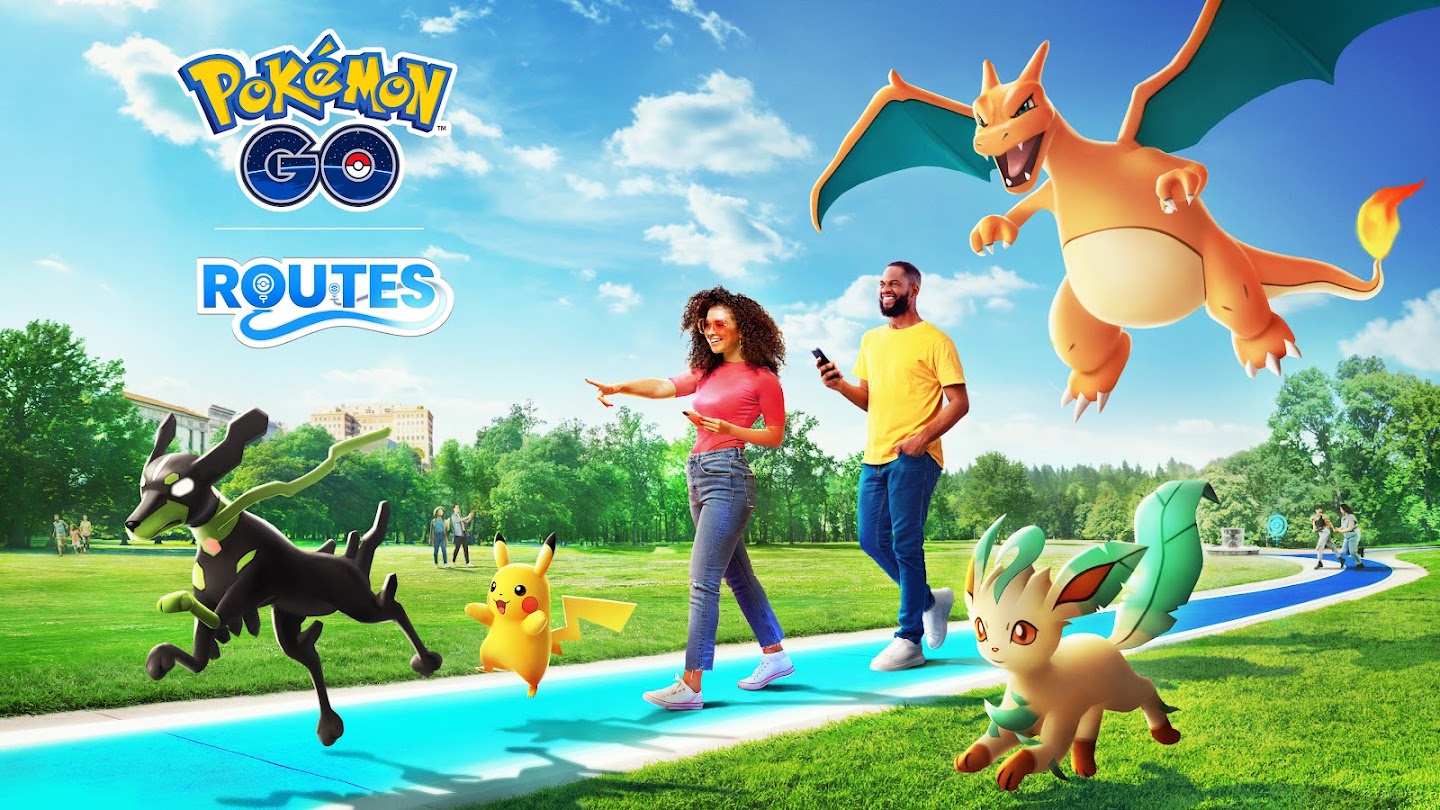 In the future, Trainers can expect Routes to continue springing up around the world as more are approved. In addition, you can look forward to the following changes.
More Trainers will be able to create Routes.
Trainers will be able to find Zygarde Cells more often while exploring Routes.
A new notification will be available to inform Trainers when there are Routes nearby.
Various quality of life improvements.
We're excited for all that's to come—and who knows what's on the horizon? Be sure to check out the Routes page to keep up to date!