Hello Trainers,
Mega Evolutions were first introduced to the Pokémon universe in Pokémon X & Y and introduced into Pokémon GO in 2020. They are a temporary evolution that increases the power of your Pokémon in battle. In the Main series games these evolutions could only be done in battle, and only lasted until the end of that battle. In Pokémon GO, however, you Mega evolve your Pokémon outside of battle and they last for 8 hours!
Pokémon that can Mega evolve
Let's start with the complete list of Pokémon that can mega evolve. Not all of these Pokémon can mega evolve in Pokémon Go currently, and not all of these Pokémon are even obtainable in the game.
Shadow Pokémon and Clone Pokémon are currently unable to Mega Evolve. Pokémon Go exclusive Costumed Pokémon can mega Evolve, but they will Mega evolve into a version that does not include their costume. Sorry, Mega Blastoise, no shades for you.
Note that the stats for the Mega Evolutions that are not currently in the game are calculated based on previous conversions, and are subject to change.
Mega Raids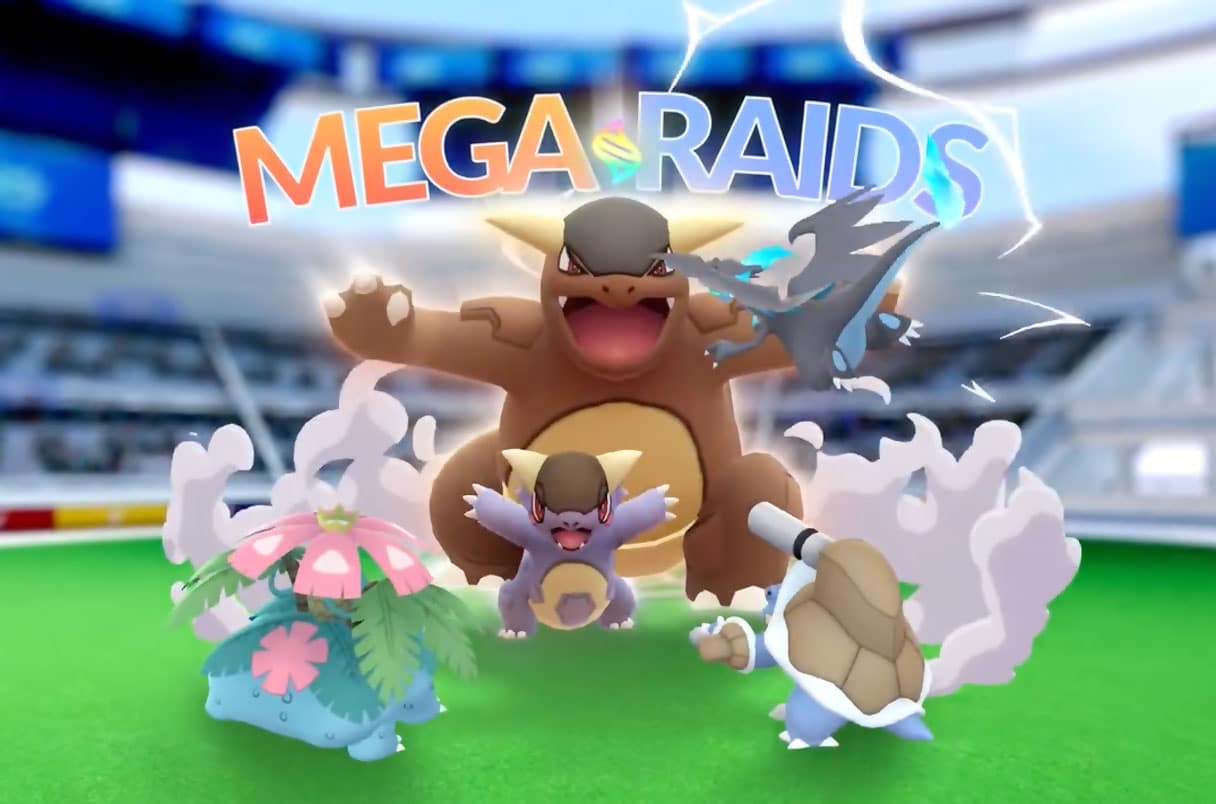 Mega raids are a special tier of raids somewhere between Tier 3 and Legendary. During these raid battles, you and a team of other trainers face off against a Mega Evolved Pokémon and work together to take it down. As with all of the other tiers of raids, the Pokémon that appear in raid battles rotate with events or the in-game seasons. You will be able to tell a Mega raid is about to happen by the distinctive silver egg that appears above the gym before the raid begins.
These raids typically require between 2 and 5 trainers to complete, and you will get between 150 and 250 mega energy from a raid, depending on how quickly the raid boss is defeated. Once the raid is defeated, you will then have an opportunity to catch the non-mega evolved version of the Pokémon that you battled.
Mega Energy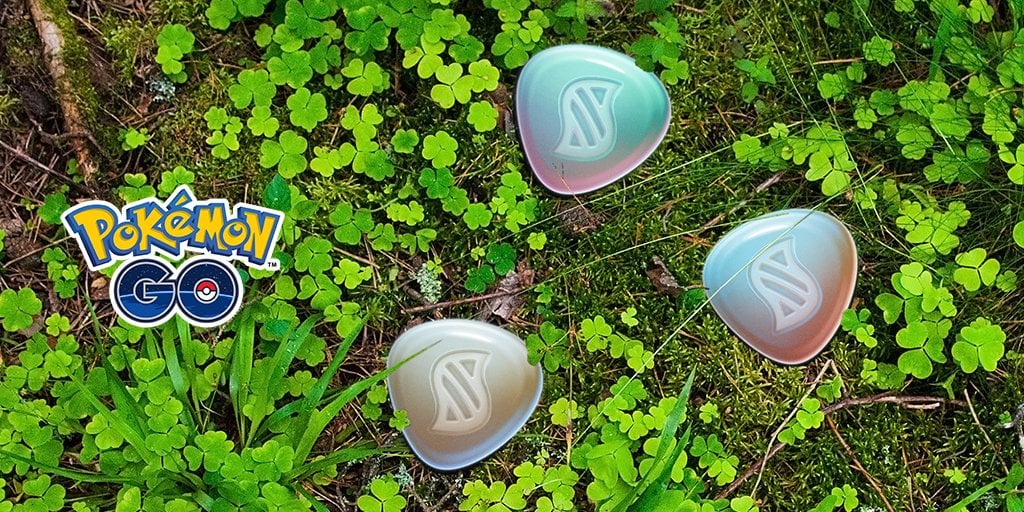 While in the main series games you need an item to Mega Evolve your Pokémon, in Pokémon GO you need Mega Energy.
Obtaining Mega Energy
Mega energy can be obtained in a few different ways:
By completing Mega Raids. How much energy you get will depend on how quickly you complete the raid.
Completing certain Field Research Tasks, or Special Research Tasks. Some Field Research Tasks or Special research tasks will reward specific Mega energy.
Walking a previously mega-evolved Pokémon as your buddy. If you set a Pokémon you have previously mega evolved at least once, it will earn mega energy as you walk it.
Mega Energy Requirements
The mega energy required to Mega Evolve a Pokémon varies depending on the species, with stronger Pokémon like Legendaries requiring more Mega Energy to evolve than Pokémon like Beedrill. The initial cost to mega evolve a Pokémon is high, but it drops significantly after you've mega evolved it after that first time, and drops even further each Mega level you obtain.
Here is a chart that lays out all of the Mega energy requirements. You can determine if your Pokémon is Low, Middle, or High end by checking its mega energy requirement from the chart below.
| | | | |
| --- | --- | --- | --- |
| Level | Bottom Tier | Middle Tier | Top Tier |
| Initial | 100 | 200 | 300 |
| Base | 21 | 41 | 61 |
| High | 11 | 21 | 31 |
| Max | 6 | 11 | 16 |
Mega Levels & Bonuses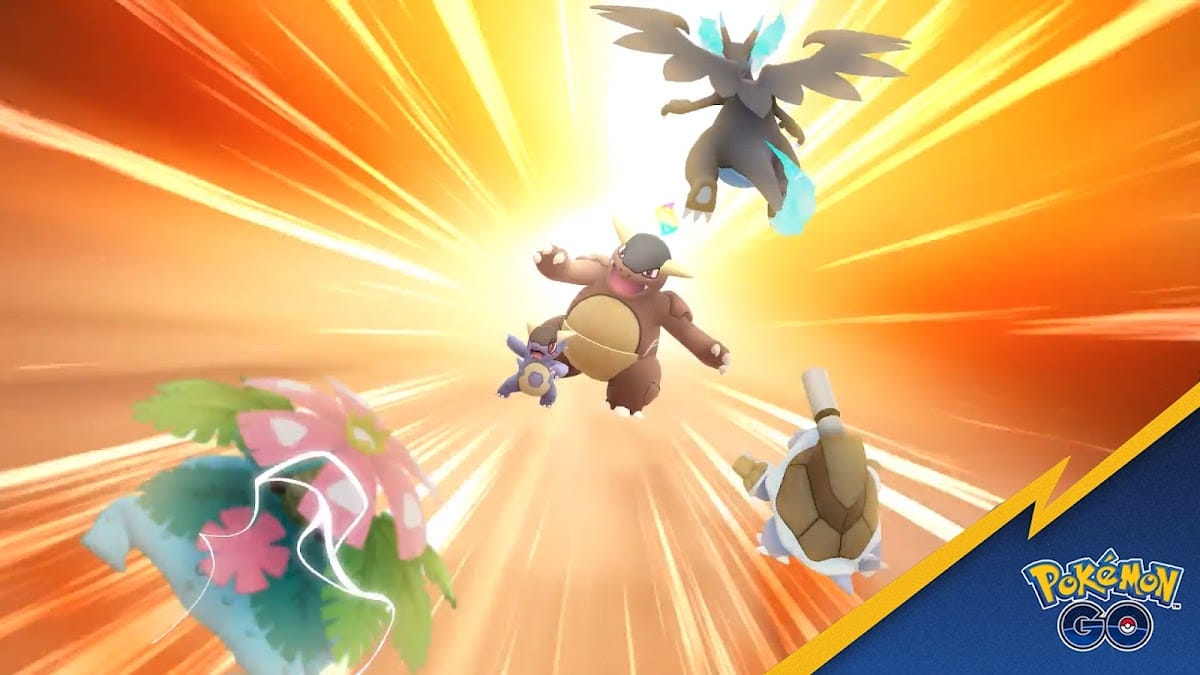 Mega Levels were introduced in April of 2022 and brought with them increased bonuses for having an actively Mega Evolved Pokémon. The more you Mega Evolve a Pokémon the higher a Mega level that Pokémon can become. Each level has increased bonuses and a reduced Mega cooldown.
Mega Levelling Up your Pokémon
Each Pokémon that can Mega evolve has 3 Mega Levels: Base, High, and Max. To reach the base level you only need to mega evolve your Pokémon once in order to reach the Base level, then another 6 Mega evolutions to reach the High level, then a final 23 more evolutions to reach the Max level.
Base Level
1 evolution required – 7 days cooldown
Friend Attack Boost * 1.1
Same Type Attack Boost * 1.3
1 Bonus Catch Candy
High Level
7 evolutions required – 5 days cooldown
Friend Attack Boost * 1.1
Same Type Attack Boost * 1.3
1 Bonus Catch Candy *
50 Bonus Catch XP *
10% Boost to XL Candy Chance *
Max Level
30 evolutions required – 3 days cooldown
Friend Attack Boost * 1.1
Same Type Attack Boost * 1.3
2 Bonus Catch Candy *
100 Bonus Catch XP *
25% Boost to XL Candy Chance *
(*) Note: The catch candy and catch XP bonuses only apply to Pokémon caught of the same type as your mega-evolved Pokémon