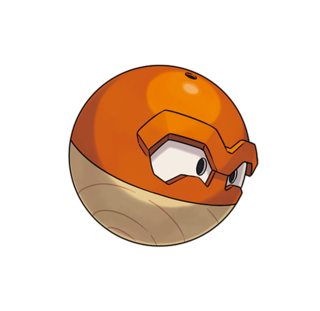 Voltorb (Hisuian)
Hisuian Voltorb is a Tier 1 raid boss. It has a dual type of Electric and Grass and as such, is weak to the Bug, Fire, Ice, and Poison types. It evolves into Hisuian Electrode.
Obtainable CP Values
Hisuian Voltorb is obtainable with the following CP values:
532 – 577 CP at Level 20, no weather boost
665 – 721 CP at Level 25 with

Rainy

or

Sunny

weather boost
It is an easy solo.
Hisuian Voltorb Counters
Since Shadow Pokémon are extremely expensive to power up and require specific events to remove Frustration with a Charge TM, they will NOT be listed as raid counters in this article. That being said, if you have the shadow form of a listed raid counter Pokémon powered up and TMed, use it.
Let's check out the top raid counters for Hisuian Voltorb:
#
Pokémon
Fast Move
Charge Move
Time to win
Deaths
1.

Beedrill (Mega)

Poison Jab

Poison

Sludge Bomb

Poison

6.90s
0.00
2.

Charizard (Mega Y)

Fire Spin

Fire

Blast Burn

Fire

7.20s
0.00
3.

Charizard (Mega X)

Fire Spin

Fire

Blast Burn

Fire

7.90s
0.00
4.

Blaziken (Mega)

Fire Spin

Fire

Blast Burn

Fire

8.30s
0.00
5.

Gengar (Mega)

Shadow Claw

Ghost

Sludge Bomb

Poison

8.42s
0.00
6.

Houndoom (Mega)

Fire Fang

Fire

Flamethrower

Fire

8.50s
0.00
7.

Glalie (Mega)

Frost Breath

Ice

Avalanche

Ice

10.60s
0.00
8.

Alakazam (Mega)

Confusion

Psychic

Fire Punch

Fire

10.81s
0.00
9.

Scizor (Mega)

Fury Cutter

Bug

X-Scissor

Bug

11.16s
0.00
10.

Pidgeot (Mega)

Gust
Brave Bird
11.19s
0.00
11.

Abomasnow (Mega)

Powder Snow

Ice

Blizzard

Ice

11.20s
0.00
12.

Nihilego

Acid

Poison

Gunk Shot

Poison

11.33s
0.00
13.

Latios (Mega)

Zen Headbutt

Psychic

Luster Purge

Psychic

11.65s
0.00
14.

Absol (Mega)

Snarl

Dark

Dark Pulse

Dark

11.84s
0.00
15.

Darmanitan (Galarian)

Ice Fang

Ice

Avalanche

Ice

11.97s
0.00
16.

Deoxys (Attack)

Poison Jab

Poison

Dark Pulse

Dark

12.07s
0.00
17.

Charizard

Fire Spin

Fire

Blast Burn

Fire

12.36s
0.00
18.

Flareon

Ember

Fire

Overheat

Fire

12.38s
0.00
19.

Moltres

Fire Spin

Fire

Overheat

Fire

12.46s
0.00
20.

Darmanitan

Fire Fang

Fire

Overheat

Fire

12.52s
0.00
21.

Weavile

Snarl

Dark

Avalanche

Ice

12.51s
0.00
22.

Lopunny (Mega)

Pound

Normal

Focus Blast

Fighting

12.63s
0.00
23.

Typhlosion

Ember

Fire

Overheat

Fire

12.55s
0.00
24.

Banette (Mega)

Shadow Claw

Ghost

Shadow Ball

Ghost

12.66s
0.00
25.

Manectric (Mega)

Snarl

Dark

Overheat

Fire

12.79s
0.00
26.

Blaziken

Fire Spin

Fire

Blast Burn

Fire

12.84s
0.00
27.

Pheromosa

Bug Bite

Bug

Bug Buzz

Bug

12.81s
0.00
28.

Yanmega

Wing Attack
Bug Buzz

Bug

13.00s
0.00
29.

Chandelure

Fire Spin

Fire

Overheat

Fire

12.95s
0.00
30.

Pyroar

Fire Spin

Fire

Overheat

Fire

12.93s
0.00
31.

Ho-Oh

Incinerate

Fire

Sacred Fire

Fire

12.90s
0.00
32.

Entei

Fire Spin

Fire

Overheat

Fire

12.91s
0.00
33.

Sceptile (Mega)

Fury Cutter

Bug

Dragon Claw

Dragon

12.96s
0.00
Hisuin Voltorb Movepool
Fast Moves
Charge Moves

Charge Beam

Electric

Tackle

Normal

Thunderbolt

Electric

Energy Ball

Grass

Swift

Normal
Hisuian Voltorb Stats and Match-ups