With the new quest system, there are several quests that ask you to gain a set amount of candy by walking your buddy. The easiest way to accomplish this is to walk a 1KM buddy Pokémon.
In the cases you want to you want to choose a 1km per candy buddy for Special Research stages 2 & 4, and you already have 400 Magikarp candies, here are your options: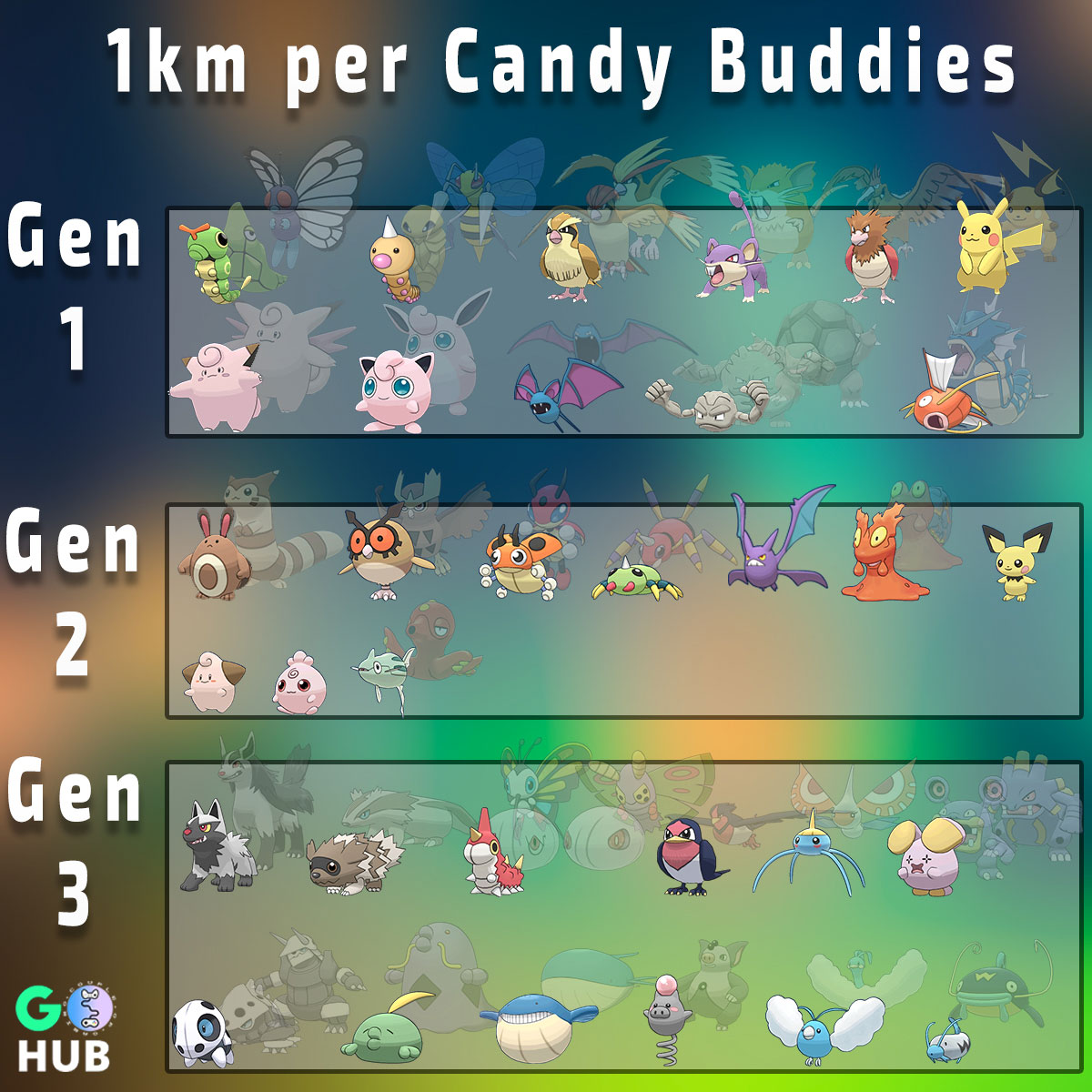 If you still haven't reached or your'e stuck at stage 6 of "A Mythical Discovery", we strongly recommend walking Magikarp.
For players who prefer a tabular format:
Meta relevant picks:
Geodude evolves into Golem, which is useful in variety of combat scenarios and a solid option for most teams.
Aron evolves into Aggron, who is often recommended and (unfortunately) used in Gym battles and raids
Magikarp evolves into Gyarados, and we all know that Waterfall Gyarados is basically a budget Kyogre, don't we?