GO Fest 2020 Day 2 is upon us and we've prepared a comprehensive overview of what to expect today. The second day of GO Fest is themed around Team GO Rocket and their plan to takeover the world of Pokémon GO.
Completing the Team GO Rocket special research will unlock encounters with Shadow Mewtwo and Victini.
Team GO Rocket takeover
Grunts have taken over all the PokéStops! The Grunts use weaker Pokémon than usual, but their lineups haven't been changed significantly. The Grunts also refresh, which means you can encounter Grunts at the same PokéStop multiple times.
Rocket Leaders
Team GO Rocket Leaders are using their old lineups again and they have a fixed lineup throughout all encounters:
Shadow Mewtwo and Victini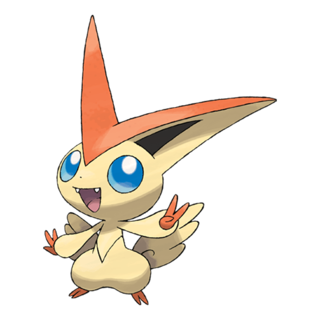 Victini
Shadow Mewtwo and Victini are obtainable by completing the Stage 4/6 of GO Fest 2020: Rocket Straight to Victory special research.
---
GO Fest 2020: Rocket Straight to Victory
Stage 1/6
Take a Snapshot: 2 Incense
Power Up Pokemon 3 times: 100 Pokeballs
Send 3 Gifts to Friends: 2020 Stardust
Stage rewards: 20x Max revives, 2020 XP, Machamp
Stage 2/6
Defeat 2 Team GO Rocket Grunts: Weavile
Rescue 2 Shadow Pokemon: 20 Max Potions
Purify a shadow Pokemon: 20 Max Revives
Stage rewards: 2020 Stardust, Golem encounter, 20x Rare Candy
Stage 3/6
Defeat Team Leader Cliff: Shadow Articuno
Defeat Team Leader Arlo: Shadow Moltres
Defeat Team Leader Sierra: Shadow Zapdos
Stage rewards: 20x Revive, 1x Super Rocket Radar, 5000 Stardust
Stage 4/6
Defeat Team Go Rocket Boss Giovanni: Shadow Mewtwo
Stage Rewards: 20x Ultra Balls, Victini, 2x Incense
Stage 5/6
Claim Reward: 2020 Stardust
Claim Reward: 2020 XP
Claim Reward: 2020 Stardust
Stage rewards: 20x Ultra Balls, 20 Victini candy, 2x Incense
Stage 6/6
Take a Snapshot of Victini: 20 Victini Candy
Catch 20 different Pokemon: 10 Rare Candy
Send 3 Gifts to Friends: 1 Super Incubator
Stage Rewards: Victini Shirt, 2 Premium Battle Pass, 2 Star Piece
---
Event Specific Raid Bosses
| Tier | Raid Bosses |
| --- | --- |
| Tier 1 | |
| Tier 2 | |
| Tier 3 | |
| Tier 4 | |
| Tier 5 | |
---
Event specific 7 KM Eggs