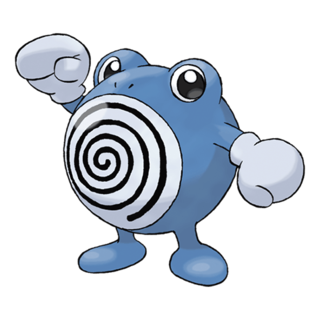 Poliwhirl
Poliwhirl is a special tier 4 raid boss at the end of Poliwag Community Day, and it cannot be shiny from raids. Poliwhirl has a raid boss CP of 16159, and can be caught with the following CP values:
757 – 811 CP at Level 20, no weather boost
947 – 1013 CP at Level 25 with

Rainy

weather boost
July 30, 2023, 5:00 p.m. - 10:00 p.m. local time

You can only join these raids using Raid Passes and Premium Battle Passes. Remote Raid Passes cannot be used to join these Raid Battles.
Completing these special raids will cause Poliwag to appear around the gym in higher numbers, with the same shiny rate as during Community Day hours!
Poliwag will be soloable for the well prepared high level trainer, especially if utilising Mega Pokémon. Otherwise we would recommend a minimum of two trainers for those with less ideal counters.
Poliwag Counters
Since Shadow Pokémon are extremely expensive to power up and require specific events to remove Frustration with a Charge TM, they will NOT be listed as raid counters in this article. That being said, if you have the shadow form of a listed raid counter Pokémon powered up and TMed, use it.
The best raid counters according to our GO Hub battle simulator for Poliwag are:
Poliwhirl Stats and Max CP
Poliwhirl

Water

Max CP at Level 40 1419 | Max CP at Level 50 1604
ATK 130
DEF 123
HP 163

Weak To:
Resistances:

Electric

Grass

Fire

Water

Ice

Steel
Poliwhirl Movepool
Fast Moves
Charge Moves

Bubble

Water

Mud Shot

Ground

Mud Bomb

Ground

Bubble Beam

Water

Water Pulse

Water
Mud Shot and Mud Bomb will do some damage to your Electric type counters, so it may be wise to stick with a full Grass team that will resist all of Poliwhirl's potential movepool.