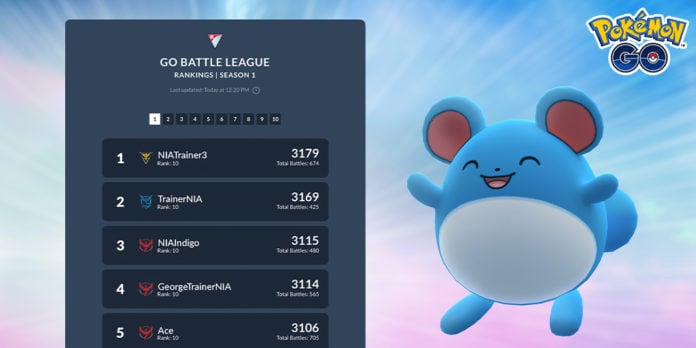 Trainers, hold on to your seats! Niantic is going all in on Trainer Battles! On Friday, April 10, 2020 (PDT), you'll be able to see the launch of the GO Battle League leaderboard on PokemonGOLive.com.
The new leaderboard will show the top 500 players in the world, based on the data from a previous day. Here's what you can expect from the feature:
It will show the top five hundred Trainers in the world and their Trainer nicknames, teams, ranks, ratings, and total matches.
Rankings are based on the previous day's in-game ratings for Trainers rank 7 and up. The leaderboard is scheduled to update between approximately 8:00 p.m. UTC and 10:00 p.m. UTC every day. (Note that leaderboard updates may be delayed by things such as maintenance.)
Trainers with active disciplinary action or inappropriate Trainer nicknames will be excluded without prior notice.
The leaderboard is launching just after the GO Battle League changes from Ultra League to Master League, giving you an opportunity to see where you and others might stand right after the GO Battle League switches to a new format.
Finally, we will actually know who is the very best, like no one ever was! But that's not all, as a special in-game event takes place a few days later, celebrating the launch of the leaderboard and featuring Marill, the Aqua Mouse Pokémon!
GO Battle Day: Marill
GO Battle Day is a new event format never before seen in Pokémon GO! GO Battle Day Marill focuses on completing Trainer Battles and encountering Marill as part of your winning streak. Marill can be shiny, so this is a good opportunity to do some shiny hunting as well!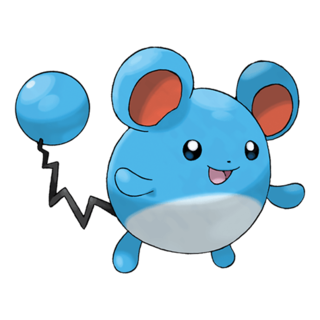 Marill
Date & Time
Sunday, April 12, 2020
Features
The more GO Battle League battles you win from 11:00 a.m. to 2:00 p.m. local time during the event, the more chances you'll have to encounter Marill!
During this time frame, Marill will appear as a guaranteed Basic Reward after your first and third wins.
Use a Premium Battle Pass, and Marill will appear after every win as a guaranteed Premium Reward!
Trainers will also receive 2× Catch Stardust for catching Marill during this time period.
Please note that the encounters that serve as rewards for ranking up, such as the Pikachu Libre encounter at rank 10, will stay the same.
In addition, all day on GO Battle Day: Marill (from 12:00 a.m. to 11:59 p.m. local time), you'll be able to complete 20 sets of GO Battle League battles, up from the regular 5 sets, for a total of up to 100 battles.