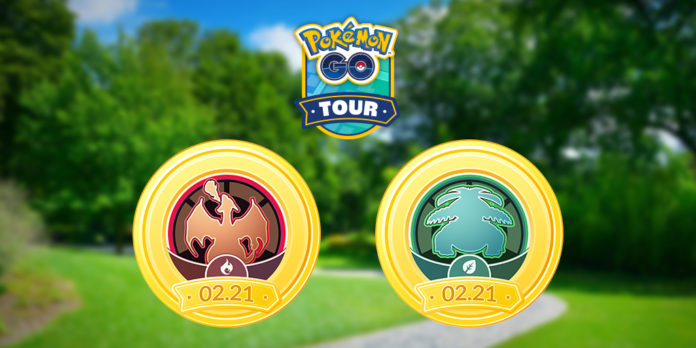 Trainers, Pokémon GO's Kanto Tour Event is inching closer and closer, and Niantic is raising the hype even more. Starting today, Trainers can post photos on Twitter of them wearing clothes representing either the Red or Green version of the Pokémon GO Tour event.
20 winners will receive a prize pack containing Poké Balls, Max Revives and Incense. Here are all the details – be aware that you need to be 18+ to enter. Niantic's official post is here.
Pokémon GO Tour Kanto sweepstakes rules and rewards
Post a photo on Twitter of you wearing clothes representing your version using either #PokemonGOTourRed or #PokemonGOTourGreen from Wednesday, February 10, 2021, at 10:00 a.m. to Wednesday, February 17, 2021, at 10:00 a.m. PST (GMT −8).
Niantic will then randomly select 20 winners! Each winner will receive a code for a prize pack containing 50 Poké Balls, six Max Revives, and three Incense.
Winners can redeem their code on the Niantic Labs Offer Redemption site
No purchase necessary. Must be 18+ to enter. Check out Niantic Social Media Promotion Terms and Conditions for additional details.
During the event, be sure to share photos of how you're participating using #PokemonGOTour—you might see your picture featured in the app during the event!
Just to clarify, these are actual human photos, not in-game avatar photos! If you enjoy dressing up and would love to be featured on the global Pokémon GO scene, we do encourage you to participate.
Outfits should be color-coordinated and thematically tied to your favourite event version. Good luck!