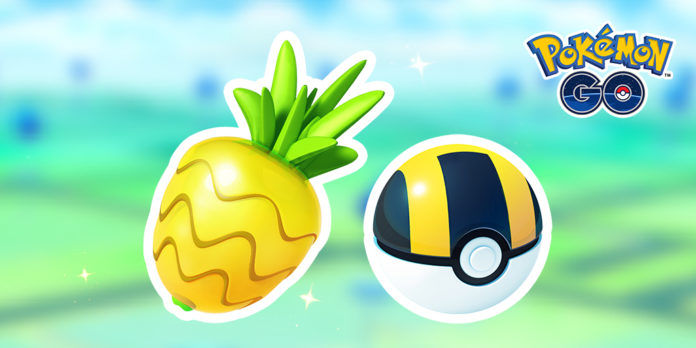 Trainers, attention! Here are a few news item that you may have missed and we've assembled them all in one place. Our news roundup are infrequent posts that summarize multiple news items that was not big enough to warrant a full blown post.
Update 0.171.3 forced
The newest Pokémon GO update has been forced and you will have to update in order to continue playing. This update has version number 0.171.3 and it is creating problems for Samsung S20 owners with Exynos processors (everyone outside of USA). The game freezes after update. Please be aware of this.
In addition, the update has broken 3D models and caused several other issues on various devices, so please be prepared for some pain points until Niantic releases a fix. Early reports indicate that the majority of problems came with a Unity 3D update, but we can't verify that.
Free promo code posted on Twitter
Promo code: EMRK2EZWLVSSZDC5
For those unable to add us as a friend you can redeem this code in the in-game store (limited to one per Trainer). Stay tuned as we continue to work on features to help you help you play in and around your homes.

EMRK2EZWLVSSZDC5

— Niantic, Inc. (@NianticLabs) April 6, 2020
Niantic has posted a promo code on Twitter that can be redeemed in the in-game shop. Redeeming this promo code will reward you with the following:
4x Silver Pinap Berry
4x Golden Razz Berry
8x PokéBalls
Players are overloading the system and there are problems redeeming the promo code. If you get an error, try again later. Niantic has shared the following:
You may get an error message when redeeming this code, due to the high number of Trainers redeeming it at the same time. If you are unable to use the code now, please try again at a later time, as it will be active until April 10th.
New 1 PokéCoin bundle is active in the store
The following changes have been made to Pokémon GO until further notice.
Rotating 1 PokéCoin bundles in the shop! New 1 PokéCoin bundles will be available in the shop each week as one-time purchases. The contents of these bundles change weekly, so be sure to get what is available each week. Right now, a new 1 PokéCoin bundle is available for you that contains the following.
Ultra Balls × 20
Pinap Berries × 15
You can access the above bundle from now until Monday, April 13, 2020, at 1:00 p.m. PDT (GMT −7).