Niantic's Campfire app received an important update, allowing players to light "Flares", in-app real time markers, which allow Trainers to coordinate Raids and Gym takedowns with ease. Flares allow players to chat, coordinate and push in-game notifications through Campfire.
Access to Niantic Campfire is still on an invite-only basis, so make sure to ask someone to invite you, or request an invite via Reddit (/r/Campfire_Niantic). You can learn more about Campfire here: Campfire Help Center.
Campfire Flares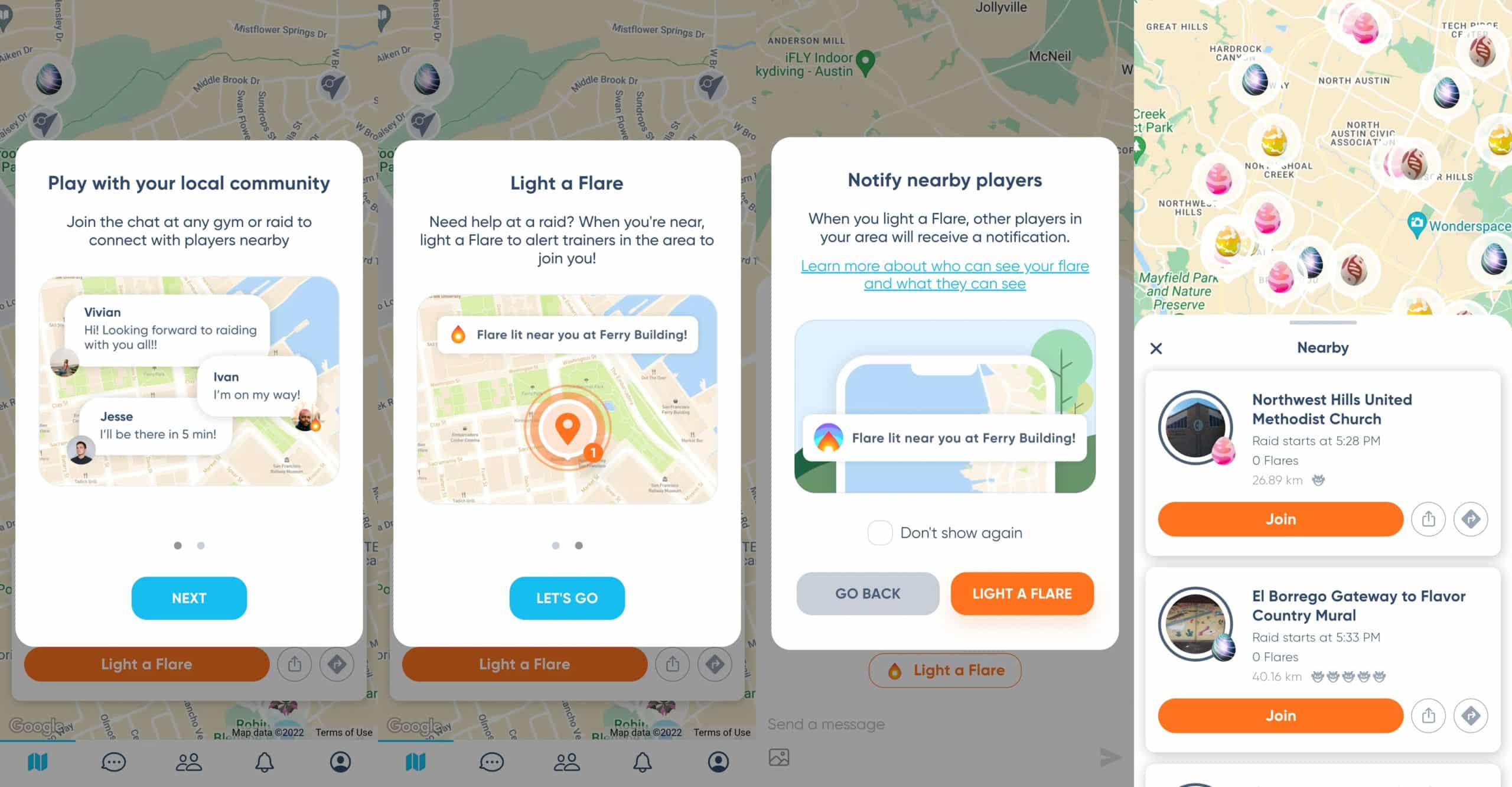 In Pokémon GO, Trainers can share Raid locations with friends in a direct message – or group chat – making it easy to get a team together quickly and efficiently.
Or if you're playing on your own, you can tap a specific place on the map and you'll see the option to add a "Flare" to that location. Think of Flares like a call-to-action for everyone who sees it, encouraging other Trainers to head there and join in on the fun.
Lighting Flares
Light a Flare in Flare Chat to indicate to mark Raids or Gyms as active and encourage nearby players to participate in in-game activities!
To light a Flare, tap on "Light a Flare" at the bottom of the screen from the Flare Chat. You must be in a Flare Chat in order to light a Flare. The PokéStop or Gym marker on the map will change from gray to orange, indicating that the Flare has been lit. Flares stay lit for 15 minutes. You can only light one Flare at a time and you cannot light a Flare without first entering a Flare Chat.
Flare Notifications
You can customize the types of push notifications you receive about Flares your friends light and Flares you light. Go to Notification Tab > Notification Settings (top right) > Flares:
"Someone lights a Flare near me": You can toggle on/off the default notification to receive a push notification when a friend or non-friend lights a Flare near you.
"Someone lights a Flare I have lit": You can also toggle on/off and specify whether or not you want to receive a notification when a friend or a non-friend user lights a Flare at a raid or gym where you have your Flare lit.
"Who receives notifications for my Flares?": You can select who should be able to receive a notification when you light a Flare (Nobody, My friends only, Anyone). Note: your username will appear on the push notification.
What information can others see about me in Flare Chat?
Participants in a Flare chat will be able to see the following information about you should you enter a Flare Chat, from the members list:
Niantic ID
Display Name
Profile Photo
When you send chat publicly in the chat room, other users will be able to see your profile information directly in the chat room.
Lastly, if you share your location (opt-in), your real-time location will be shared with everyone in the Flare Chat.
What is Campfire?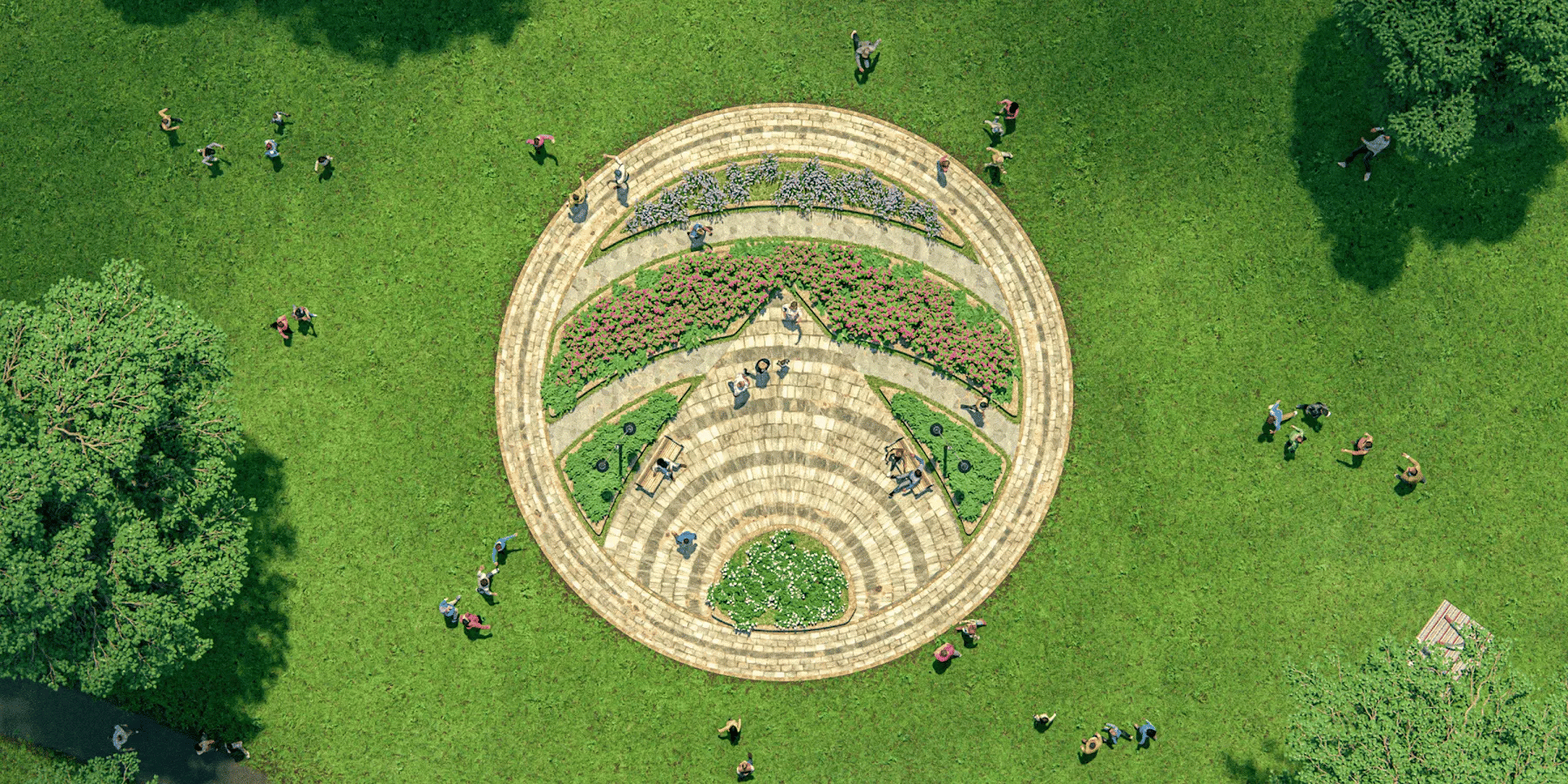 Campfire is a new social app that helps Niantic Explorers discover new people, places and experiences around them! Discover in-game activities, plan your next meetup, send a DM, and manage your Friends List, all within a single app. Some features of Campfire are available within Niantic's games, but for the full experience, users should download the standalone app.
You can invite your friends on other Niantic games to get early access to the Campfire app. Each user has 3 invites and invites do not expire.
To refer a friend:
Open the Campfire app
Go to your profile, located on the bottom-right corner of your screen.
Tap "Add Friends"
You will see a list of your friends across all Niantic games that support Campfire.
Tap the "invite" button to send an invitation to your friend.
Once the invite is sent, your friend will receive an email with a link to download the Campfire app. If your friend does not receive an email invite, they can still download the app from the app store and access it. Once an invite is sent, it cannot be undone.