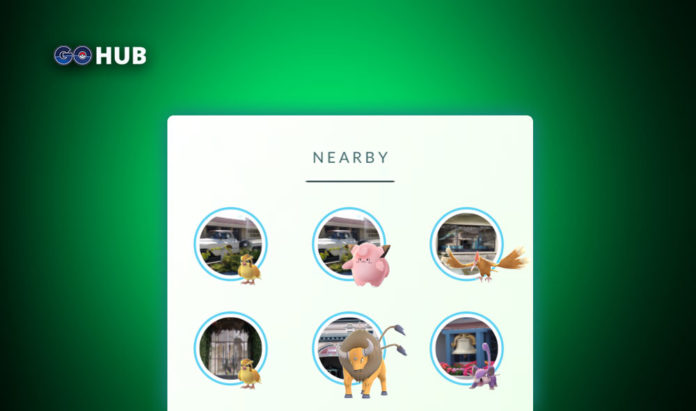 Niantic just announced on their official Twitter account that the new Pokemon GO tracker is expanding! More cities are getting their beta access as we write this!
The included cities in this wave are:
Arizona, USA
Washington State, USA
and more cities in the Bay Area (around San Francisco, CA, USA)
There is currently no ETA on the rest of the world, but it seems that the tracker is working correctly in San Francisco and we can only hope this is the beginning of a worldwide rollout.
Trainers in parts of Arizona, the Seattle area of Washington state, and the rest of the SF Bay area can now test the Nearby Pokémon feature.

— Pokémon GO (@PokemonGoApp) November 5, 2016
Niantic also posted an update on their official Facebook:
"Trainers,
As you might be aware, we're currently testing a variation of the Nearby Pokémon feature in San Francisco, California. Starting today, we will be expanding the ability for Trainers in parts of Arizona, the Seattle area of Washington state, and the rest of the San Francisco Bay area to test this version of the feature. We will continue to review community feedback, make changes if necessary, and roll this feature out to more regions.
The Pokémon GO team"
Unbelievable! They are actually listening to the community and they plan to roll it out worldwide, despite having previously said they have "no release plans"! Well played Niantic, well played. Champagne time everyone!
New Nearby Tracker
It had been almost 3 months since August 9th when, around 3am UTC, a new Pokemon tracker began appearing for users in San Francisco, CA.
The 'tracker' (named the NEARBY scanner) was geo-fenced to San Francisco, excluding other parts of the bay area like nearby Oakland – and the rest of the world! For months Niantic seemingly doubled down on infrastructure changes, and feature rollouts appeared to be largely put on hold. Alongside them, the experimental scanner. The geofence was not expanded.
We're glad to see not only a large metropolises included in this expansion, but also seemingly smaller cities and even possibly rural areas.
Notably, every player of Pokemon GO with an up-to-date app version already has the client-side software for the new tracker. Visiting a geo-fenced area, you will notice the NEARBY scanner appears once entering the enabled area with no changes or app updates required from the user.