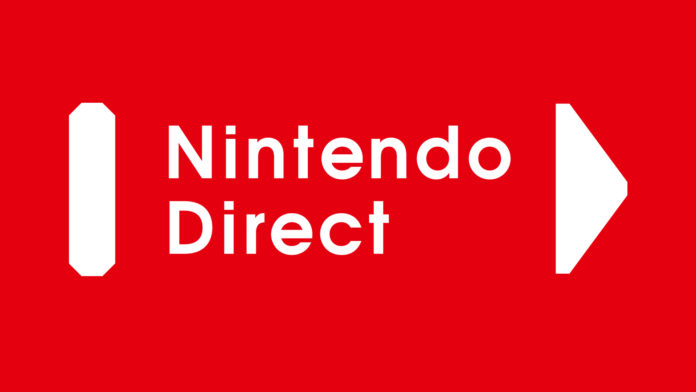 More Pokemon Sword and Shield information were released during the Nintendo Direct that just aired on Youtube. As per usual, I've chosen not to sleep in order to catch it and share the news in English as soon as possible. Here's what's new and coming to Pokemon Sword and Shield!
Sword and Shield news
Two new Pokemon, Pokemon Camp (Pokemon Amie v4.0), cooking curry, and a lot of customization for your look:
More footage was released from the Galar region. Dynamaxed Eevee.
Four features were covered during the stream
In Sword and Shield you will be able to customize your character by choosing your outfit, hairstyle, makeup, etc…
Pokemon Camp is a new feature that allows you to setup a camp in the Galar Region. In the Camp you can play with Pokemon and train them. You can visit other Player's Camps in the Wild Region.
Pokemon Camp allows cooking up Curry on Rice. Curry on Rice is cooked by using ingredients found in the Galar Region. This is a new mini game that feautre more than 100 Curries and each one is
Poltageist is a new Pokemon that resembles a tea pot. Poltageist is a

Ghost

type that looks strange
Cramorant is a new

Water

and type Pokemon, features Gulp Missile, a new retaliation mechanic
Updates for Nintendo Switch online services
A new library of games is coming to the Switch, featuring games from the Super Nintendo Entertainment System
Rewind function is available from start
No additional subscription is required if you're already a Switch Online member
SNES Controller is coming, priced $29.99 USD
Nintendo Switch title news
One would expect that Pokemon Sword and Shield will be the main topic of this Direct, but keep in mind that it was a Nintendo Direct, not a Pokemon Direct.
Overwatch is coming to Nintendo Switch!
"Luigi's Mansion 3" is coming to Switch, taking place in a haunted hotel, where each floor has a different challenge. The game looks… insane? Insane is the right word and we're sure it will be a good selling title. If you own a Switch, make sure to check it out!
A new free-to-start game is coming to Switch, called "Super Kirby Clash". The game is a typical fighter title, probably heavily based around in-app purchases. Doesn't look bad.
"Trials of Mana" (old school console RPG) is getting a HD remake. Features huge goat bosses. Available April 24, 2020
"Return of the Obra Dinn" is a black and white mystery game that takes place on a lost ship. The graphics and the investigation mechanics are incredibly unique, check it out if you're into games that really feel different. Fall 2019
"Little Town Hero" is a new game by Game Freak and it looks quite unique, with new strategy oriented combat system mixed with popular RPG elements. Available October 16
Banjo and Kazooie are coming to Super Smash Bros Ultimate today. More DLC fighters are in development. Smash Bros Ultimate is not going anywhere soon.
The Legend of Zelda: Link's Awakening is coming to Nintendo Switch on September 20th. It features a new a dungeon crawling mini game with amiibo support.
Dragon Quest XI S is a huge RPG game that features 2D and 3D graphic modes, available on September 27. Demo available now.
Fire Emblem Heroes is getting a weird tie-in in Tokyo that features singing and monsters spawning in 3D Tokyo. We're not really into Fire Emblem Heroes. Tokyo Mirage Sessions FE Encore.
Deadly Premonition 2 is a serious game that takes place between past and present.
Deadly Premonition Origins is also coming today
Divinity II: Original Sin is coming to Nintendo Switch!
Bethesda is bringing Doom 64 to Nintendo Switch. Doom 64 was originally available in 1997 and is now being re-released on the Switch. November 22nd 2019.
Rogue Company is a new IP coming to the Switch
Star Wars Jedi Knight II: Jedi Outcast is coming to the Switch
The Witcher 3 Complete Edition is coming to the Nintendo Switch, all DLCs and expansions
Asassin's Creed: Rebel Collection is coming to the Switch
Dauntless is coming to the Switch
More games are coming
Just Dance 2020, November 2019
GRID Autosport, September 2019
Farming Simulator 20, December 2019
NBA 2K20, September 2019
Call of Cthullu, October 2019
The Outer Worlds, soon
Devil May Cray 2, September 2019
Vampyr, October 2019
Animal Crossing news… gasp…
Xenoblade Chronicles Definitive Edition is coming to the Switch in 2020. The game originally released on the Wii in 2012, now re-launching in 2020.
Frankly speaking, that's a ton of games coming to the Switch. Once again, investing in a Nintendo console looks like a good thing to do, at least for us who jumped on the Switch on launch date. Sure, there's no "real" Pokemon news, but the overall it was a great Direct.