Trainers, Niantic has just announced two big updates for "stay at home" and individual game play experiences:
You'll receive a bonus Field Research task daily without having to spin a PokéStop.
As you run low on Gifts, your Buddy Pokémon will venture to nearby PokéStops and bring some Gifts back for you to send out to your friends.
In addition to that, Niantic has also announced two quality of life improvements coming to Pokémon GO:
You'll be able to power up your Pokémon to the desired CP by using all the required Candies and Stardust at once.
After using a Star Piece, Lucky Egg, or Incense, you'll be able to use more of the same item to extend the item's effect beyond the usual 30-minute limit. No more waiting for an item effect to expire before you can use another one!
Receive one daily bonus Field Research task
At midnight every day, you'll receive a bonus task without having to spin a PokéStop! These tasks will be different from Field Research tasks you receive from PokéStops and will focus on activities that you can complete from home. If you don't have an open Field Research slot, then a fourth slot will open up to accommodate the bonus task for you. However, if all four Field Research slots are filled, you won't receive the bonus task.
Your Buddy Pokémon will bring you Gifts to send if you start to run low
Gifts are an important way to stay in touch with friends and share items. Your Buddy Pokémon wants to help you wherever it can, so it'll soon be able to bring Gifts to you! As you run low on Gifts, your buddy will start going to nearby PokéStops to get more for you. You'll see a notification above your buddy's portrait when it's returned with Gifts in hand (or paw). A buddy of any Buddy Level will be able to do this for you!
Power up your Pokémon faster
Currently, powering up your Pokémon can take quite some time. With this update, you'll be able give your Pokémon all the Candies and Stardust needed to power it up to your desired CP level at once. Now you can focus more of your time on honing your battle skills in the GO Battle League!
Activate multiple Star Pieces, Lucky Eggs, and Incense at a time to extend effect durations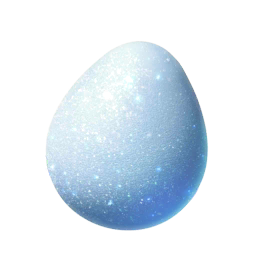 Trainers who enjoy playing Pokémon GO for extended periods of time and optimizing active bonuses will soon be able to rest easy. Each Star Piece, Lucky Egg, and Incense still has a 30-minute duration, but this update will allow you to activate more Star Pieces, Lucky Eggs, or Incense before the items' effects have worn off, which will extend the duration of the items' effects.
You'll be able to activate 24 hours worth of each item at once, but be careful! Once an item is activated, it will disappear from your Item Bag and cannot be returned. Use your items wisely!
Other updates
Here are some other updates to Pokémon GO that you'll be able to experience soon.
Battle screens have been polished. The way HP bars appear will be updated to be consistent across battle systems. Pokémon types will also now appear on the battle screen, along with text that tells you whether a move is super effective or not very effective.
The shop icon in the Poké Ball menu will soon show a notification if there are updated boxes or new items in the shop.