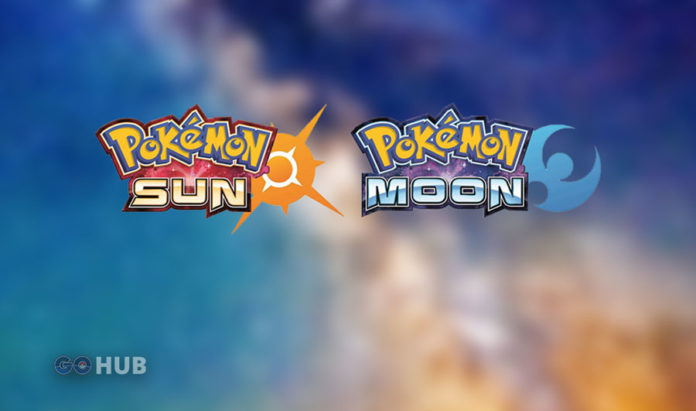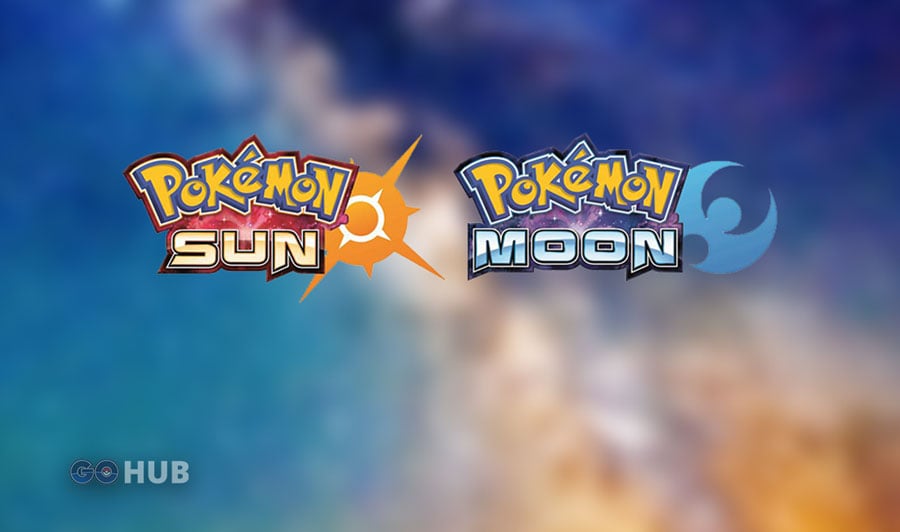 As you may or may not be aware, the Sun and Moon ROM was recently leaked on 4chan and now the entirety of Internet is exploding with all the info that was discovered. This is a full game leak, extracted and verified straight from the ROM by the nice people on reddit.
We found two leaks really interesting:
Ultra Beasts leak and
Stats of all Pokemon in the Sun and Moon Pokedex leak
So, here you go. Obviously, if you don't want any spoilers stop reading right now and forget you ever saw this article.
Sun and Moon Ultra Beasts Leak
No connection has yet been made about who has which Ultra Beast, but that info will probably be discovered really soon.
Sun and Moon Stats Leak
#722 (Rowlet): 68/55/55/50/50/42
#723 (Dartrix): 78/75/75/70/70/52
#724 ([Dartrix Evo]): 78/107/75/100/100/70
#725 (Litten): 45/65/40/60/40/70
#726 (Torracat): 65/85/50/80/50/90
#727 ([Torracat Evo]): 95/115/90/80/90/60
#728 (Popplio): 50/54/54/66/56/40
#729 (Brionne): 60/69/69/91/81/50
#730 ([Brionne Evo]): 80/74/74/126/116/60
#731 (Pikipek): 35/75/30/30/30/65
#732 ([Pikipek Evo]): 55/85/50/40/50/75
#733 ([[Pikipek Evo] Evo]): 80/120/75/75/75/60
#734 (Yungoos): 48/70/30/30/30/45
#735 (Gumshoos): 88/110/60/55/60/45
#736 (Grubbin): 47/62/45/55/45/46
#737 (Charjabug): 57/82/95/55/75/36
#738 (Vikavolt): 77/70/90/145/75/43
#739 (Crabrawler): 47/82/57/42/47/63
#740 ([Crabrawler Evo]): 97/132/77/62/67/43
#741 (Oricorio): 75/70/70/98/70/93
#742 (Cutiefly): 40/45/40/55/40/84
#743 (Ribombee): 60/55/60/95/70/124
#744 (Rockruff): 45/65/40/30/40/60
#745 (Lycanroc): 75/115/65/55/65/112
#746 (Wishiwashi): 45/20/20/25/25/40
#747 ([Blue hair purple thing]): 50/53/62/43/52/45
#748 ([[Blue hair purple thing] Evo]): 50/63/152/53/142/35
#749 (Mudbray): 70/100/70/45/55/45
#750 (Mudsdale): 100/125/100/55/85/35
#751 ([Water Spider]): 38/40/52/40/72/27
#752 ([[Water Spider] Evo]): 68/70/92/50/132/42
#753 (Fomantis): 40/55/35/50/35/35
#754 (Lurantis): 70/105/90/80/90/45
#755 (Morelull): 40/35/55/65/75/15
#756 ([Morelull Evo]): 60/45/80/90/100/30
#757 (Salandit): 48/44/40/71/40/77
#758 ([Salandit Evo]): 68/64/60/111/60/117
#759 (Stufful): 70/75/50/45/50/50
#760 (Bewear): 120/125/80/55/60/60
#761 (Bounsweet): 42/30/38/30/38/32
#762 (Steenee): 52/40/48/40/48/62
#763 (Tsareena): 72/120/98/50/98/72
#764 (Comfey): 51/52/90/82/110/100
#765 (Oranguru): 90/60/80/90/110/60
#766 (Passimian): 100/120/90/40/60/80
#767 (Wimpod): 25/35/40/20/30/80
#768 ([Wimpod Evo]): 75/125/140/60/90/40
#769 (Sandygast): 55/55/80/70/45/15
#770 (Palossand): 85/75/110/100/75/35
#771 (Pyukumuku): 55/60/130/30/130/5
#772 (Type: Null): 95/95/95/95/95/59
#773 (Silvally): 95/95/95/95/95/95
#774 (Minior): 60/60/100/60/100/60
#775 (Komala): 65/115/65/75/95/65
#776 (Turtonator): 60/78/135/91/85/36
#777 (Togedemaru): 65/98/63/40/73/96
#778 (Mimikyu): 55/90/80/50/105/96
#779 (Bruxish): 68/105/70/70/70/92
#780 (Drampa): 78/60/85/135/91/36
#781 ([Sea Anchor]): 70/131/100/86/90/40
#782 (Jangmo-o): 45/55/65/45/45/45
#783 (Hakamo-o): 55/75/90/65/70/65
#784 (Kommo-o): 75/110/125/100/105/85
#785 (Tapu Koko): 70/115/85/95/75/130
#786 ([Pink Tapu Koko]): 70/85/75/130/115/95
#787 ([Red Tapu Koko]): 70/130/115/85/95/75
#788 ([Purple Tapu Koko]): 70/75/115/95/130/85
#789 ([Space Cloud]): 43/29/31/29/31/37
#790 ([Galaxy Eye]): 43/29/131/29/131/37
#791 (Solgaleo): 137/137/107/113/89/97
#792 (Lunala): 137/113/89/137/107/97
#793 (UB-01): 109/53/47/127/131/103
#794 (UB-02 Absorption): 107/139/139/53/53/79
#795 (UB-02 Beauty): 71/137/37/137/37/151
#796 ([UB-## Plugs]): 83/89/71/173/71/83
#797 ([UB-## Pillars]): 97/101/103/107/101/61
#798 ([UB-## Blades]): 59/181/131/59/31/109
#799 ([UB-## Krabs]): 223/101/53/97/53/43
#800 ([UB-## Crystals]): 97/107/101/127/89/79
#801 (Magearna): 80/95/115/130/115/65
#802 (Marshadow): 90/125/80/90/90/125