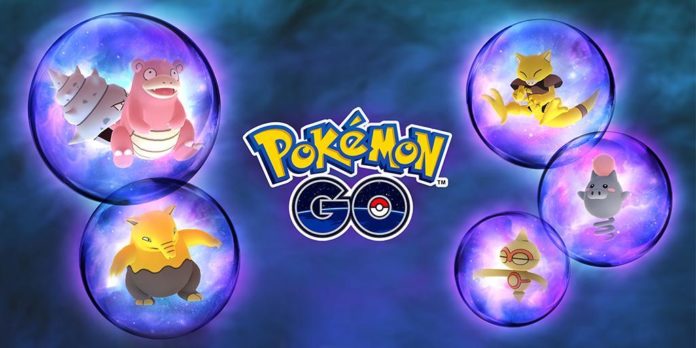 Trainers, the previously speculated and rumored event has finally been announced… Psychic Spectacular!
Starting October 5th and leading up to October 14th, we will be seeing a mass of Psychic Type Pokémon appear more and more often in the wild, and with the presumed to be Halloween event right around the corner, this gives a great introduction into the more Spooky Pokémon Types.
Information
It looks like Niantic isn't taking any spins with this one, and well, we won't either. The event begins on October 5th, 2018, at 1:00 p.m. PDT (GMT −7) all the way up to October 14th, 2018, at 1:00 p.m. PDT (GMT −7).
As always, check your local timezones to be better prepared for the start of the event.
Features
Right off the bat, more Psychic Type Pokémon such as Abra, Ralts, and Baltoy will be spawning in the wild, along with one of the more famous Psychic Types, Drowzee.
With this, additional Field Research focusing on Psychic Types will be available, although we are currently unsure of what it will include, Trainers are more than eager to get into the Psychic Mood.
And finally, what is most likely the biggest feature of this event, is that Shiny Drowzee will make its first appearance!
| Shiny Drowzee | Shiny Hypno |
| --- | --- |
| | |
To go along with the entire event, we think it is no coincidence that Psychic Spectacular is happening right alongside the recent Raid Boss Shakeup which seems to feature quite a few Psychic Type Pokémon.
Final Notes
So to summarize;
Psychic Spectacular takes place Oct. 5, 2018, at 1:00 p.m. PDT (GMT −7) to Oct. 14, 2018, at 1:00 p.m. PDT (GMT −7)
Psychic Type Pokémon will appear in the wild more frequently
Additional Field Research focusing on Psychic Type Pokémon will be available
Shiny Drowzee has a chance to appear!
And before we leave, it might be a good idea to reminder Trainers to –be aware of Hypno's Lullaby, don't look at its Pendulum or it takes you- have a great time and have fun!